PGA and Colorado Golf Hall of Fame member was 93
By Jon Rizzi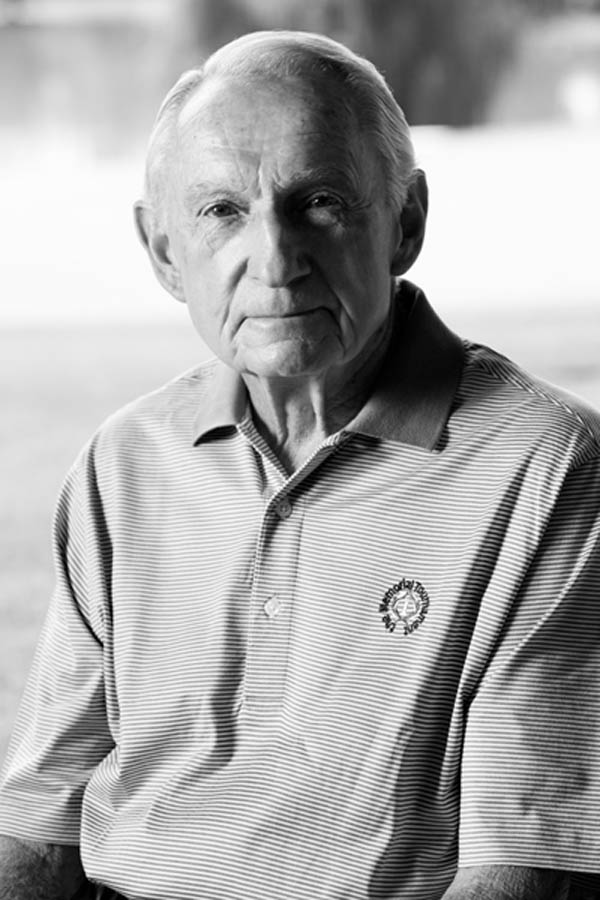 It's a bit of an understatement to say Dow Finsterwald, the professional golfer who passed away Friday at the age of 93, enjoyed a remarkable life.
A 12-time champion on the PGA Tour, the Ohio native won the 1957 Vardon Trophy and the 1958 PGA Championship and 1958 PGA Player of the Year. At one point he made an astounding 72 consecutive cuts—second at the time only to Byron Nelson—at a time when the "cut" meant being among the top 25 or so players who finished "in the money."
Finsterwald participated in four Ryder Cups as a player—compiling a 9-3-1 record—and one as the captain of the winning 1977 squad. He also spent 28 years as The Broadmoor's PGA director of golf and, after retiring in 1991, lived in Colorado Springs for another three decades.
Dow and Arn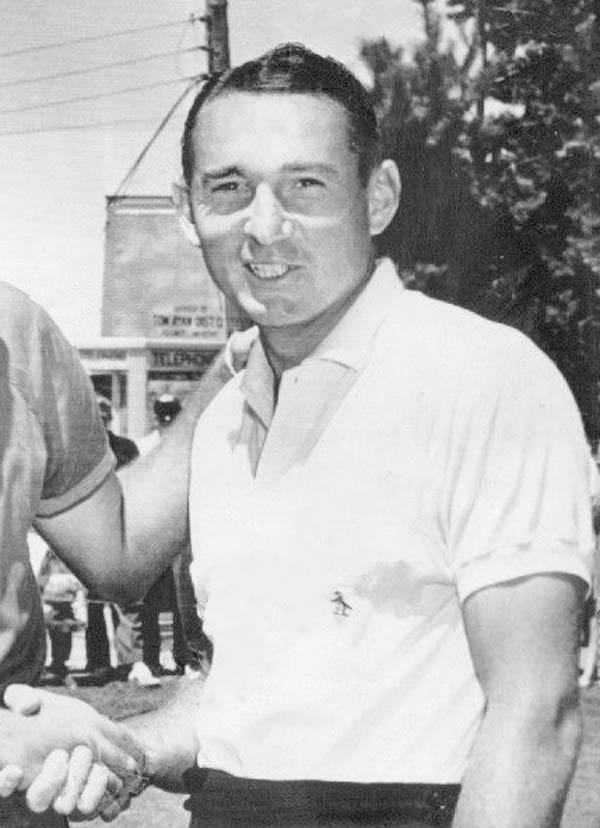 In the winter, he and his wife Linda (who died in 2015) went to their house in Bay Hill, the club owned by his best friend, Arnold Palmer, in Orlando, Florida. Born four days apart, Finsterwald and Palmer became friends in 1948 during a college tournament at Raleigh Country Club in North Carolina. Finsterwald played for Ohio University and Palmer for Wake Forest.
They both won their first PGA Tour events in 1955 (Finsterwald's came first). The following year Palmer would win the first of his four Masters, with the third one, in '62, decided in a three-way playoff with Finsterwald and Gary Player. Finsterwald did win the only major Palmer didn't—that '58 PGA Championship, the first one contested as stroke play—and he finished in a six-way tie for third, three shots behind, at Palmer's epic victory in the 1960 U.S. Open at Cherry Hills.
From Professional Golfer to Golf Professional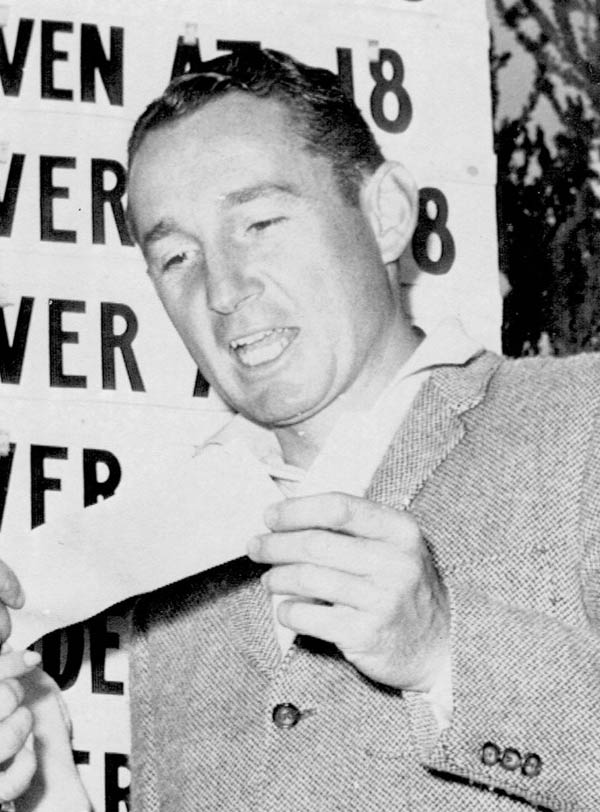 In September of 1963, Finsterwald played in the Denver Open Invitational at Denver Country Club, but he hadn't made it down to Colorado Springs. "The Broadmoor was known for having hosted the best amateur events—the U.S. Amateur, Trans-Mississippi Championship, Western Amateur, the NCAAs, the Men's and Women's Invitation and the Curtis Cup," Finsterwald said in 2019. "It wasn't that they didn't like professionals, just that (Broadmoor President) Thayer Tutt particularly liked promoting amateur sports."
Having played in multiple Masters tournaments, Finsterwald had made a big impression on Augusta National Golf Club's Head PGA Professional "Big Ed" Dudley, the 6-foot-4 Georgian who during the summer held the head golf job at The Broadmoor.
"Big Ed" reportedly told Tutt he should contact Finsterwald for the job if "anything happens to me." On October  25, 1963, just 12 days after Finsterwald and the U.S. had won at the Ryder Cup, something did happen—the 62-year-old Dudley had a heart attack and died.
Tutt, who happened to meet Finsterwald that month in Atlanta during the Ryder Cup, called the player for an interview.
Then 34 and still competitive on the PGA Tour, Finsterwald had seen how Sam Snead had successfully balanced his playing schedule with his professional duties at West Virginia's fabled Greenbrier.
"I knew it could be done, but there had to be some flexibility," Finsterwald said. "I was to employ a full-time golf professional, but the ones I hired didn't work out."
Finsterwald continued to compete when he could, but never won another PGA Tour or PGA Senior Tour event.
Hale to the Pro
During the first year of Finsterwald's tenure, The Broadmoor's Robert Trent Jones-designed West Course opened, doubling the size of the golf operation. Three years later, the West hosted the U.S. Amateur, won by Robert Dickson.
"Golf was not a long season but an intense season," Finsterwald said.
In 1966 Finsterwald received a call from University of Colorado football coach Eddie Crowder about a star defensive back who'd asked to be excused from spring practice to play on the golf team. "So, Crowder sent him to see me," Finsterwald recalled. "He told him, 'If Dow Finsterwald says you're that good, I'll release you.'"
After the two played holes 16, 17 and 3 on the East, Finsterwald told the coach, "He has everything to be an outstanding golfer. I don't know what's in his chest or between his ears, but he's got the skills to become a professional." The following spring, that All-Big 8 defensive back, Hale Irwin, would win the NCAA Men's Golf Championship and the Broadmoor Invitation before launching his World Golf Hall of Fame career.
Arnold's Arrival
Another of Finsterwald's memories of The Broadmoor involved Palmer, who after a heartbreaking 18-hole Monday playoff loss to Billy Casper in the 1966 U.S. Open at San Francisco's Olympic Club, visited his pal at The Broadmoor.
"He was signing autographs for dishwashers, waiters and guests at the Penrose Room," Finsterwald remembered. "He never once refused a request. All he did was smile. You might have thought he'd won the Open. It was great the way the people there took care of him, and he took care of them."
That visit, according to Finsterwald, resulted in Palmer designing The Broadmoor's South Course—and Finsterwald helped the process along. Designed by Palmer and Ed Seay, the spectacular layout on the side of Cheyenne Mountain opened in 1976 and hosted the 1982 U.S. Women's Amateur, won for the third consecutive year by Juli Inkster.
(Years after Finsterwald's departure, erosion issues eventually shut down the South Course—as well as the Jack Nicklaus-designed Mountain Course that replaced it.)
The Dow's Up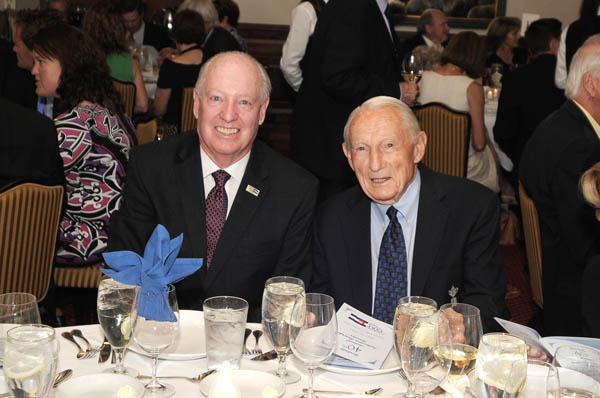 During his time at The Broadmoor, he served as the Colorado PGA Section President, 1971-'72, PGA of America vice-president from 1976-'78; and on the USGA Rules of Golf committee from 1979-'81. He was a rules official at The Masters beginning in 1977, and was actively involved in the Colorado Open. "He was the glue of the rules," remembers fellow Colorado Golf Hall of Famer Gary Potter, who played with him when the state open was at Hiwan Golf Club in Evergreen.
Before a match in an early 1970s Broadmoor Invitation, Potter snapped the shaft of his driver. Finsterwald—whom Potter describes as "about as kind a man as you'll ever know"—offered to repair it in the onsite shop, but unable to find a replacement shaft, provided Potter an AP3 driver that Palmer had given him.
After The Broadmoor
Finsterwald's involvement in golf did not end when he left The Broadmoor. Having helped Cherry Hills land the 1978 US Open, the 1985 PGA Championship, he worked at bringing the 1993 U.S. Senior Open to Cherry Hills and the 1995 US Women's Open to The Broadmoor.
Believing in the importance of the game to give back to the community, he strongly promoted the First Tee in Colorado, an organization introducing and supporting golf for kids and teens who might otherwise miss the opportunity. At Bay Hill, he and his wife Linda maintained an active involvement in fund-raising with the Jensen Beach Hibiscus Children's Center golf tournament for 24 years.
In 2006, "Finster," a PGA player who had worked closely with former USGA president Will Nicholson, helped Potter create the Will F. Nicholson Honor—which annually celebrated an individual who demonstrated a lifetime commitment and dedication to the game. He secured Palmer as one of its early honorees.
The Will F. Nicholson Honor ceased after Nicholson's passing in 2016. Word was, Finsterwald was going to be its next recipient.
Although he is not in the World Golf Hall of Fame, Finsterwald was inducted into the PGA of America Hall of Fame, Colorado Golf Hall of Fame, Colorado Sports Hall of Fame, Ohio University Athletics Hall of Fame and the Ohio Golf Association Hall of Fame. He was a Jack Nicklaus Memorial Honoree in 2007 and received the El Pomar Foundation Award of Excellence.
"Everybody admired Dow," former PGA Tour player Billy Kratzert, now a Golf Channel commentator, said on-air. "He was one of those guys who always wanted to make the game of golf better."
The End
Until about 2020, he would come to The Broadmoor to practice or play. And as recently as two months ago,  he was having lunch every day at the Golf Grille. With the aid of a walker, he'd make his way down the Heritage Hallway—past cases displaying trophies, his Ryder Cup bag and other mementos of his brilliant career—leading from the golf shop to the grille.
More than great player, his eventual successor, Russ Miller called him "a great friend and a wonderful person."
"I'm a great believer in friends don't keep score," Finsterwald once told Golfweek. "One-way streets are very short, and usually not ending anywhere."
His son, Dow Finsterwald, Jr., who recently retired as the head professional at Colonial Country Club in Fort Worth,  summarized and amplified those sentiments: "He did all he could for the game. He enjoyed his friends, and they always remembered. He loved the rules, and he cared about the game. He had a wonderful life and he felt like for sure it was complete."
---
Colorado AvidGolfer Magazine is the state's leading resource for golf and the lifestyle that surrounds it, publishing eight issues annually and proudly delivering daily content via coloradoavidgolfer.com.