Awards Gala and International Win Cap Huge Year for Colorado PGA
By Jon Rizzi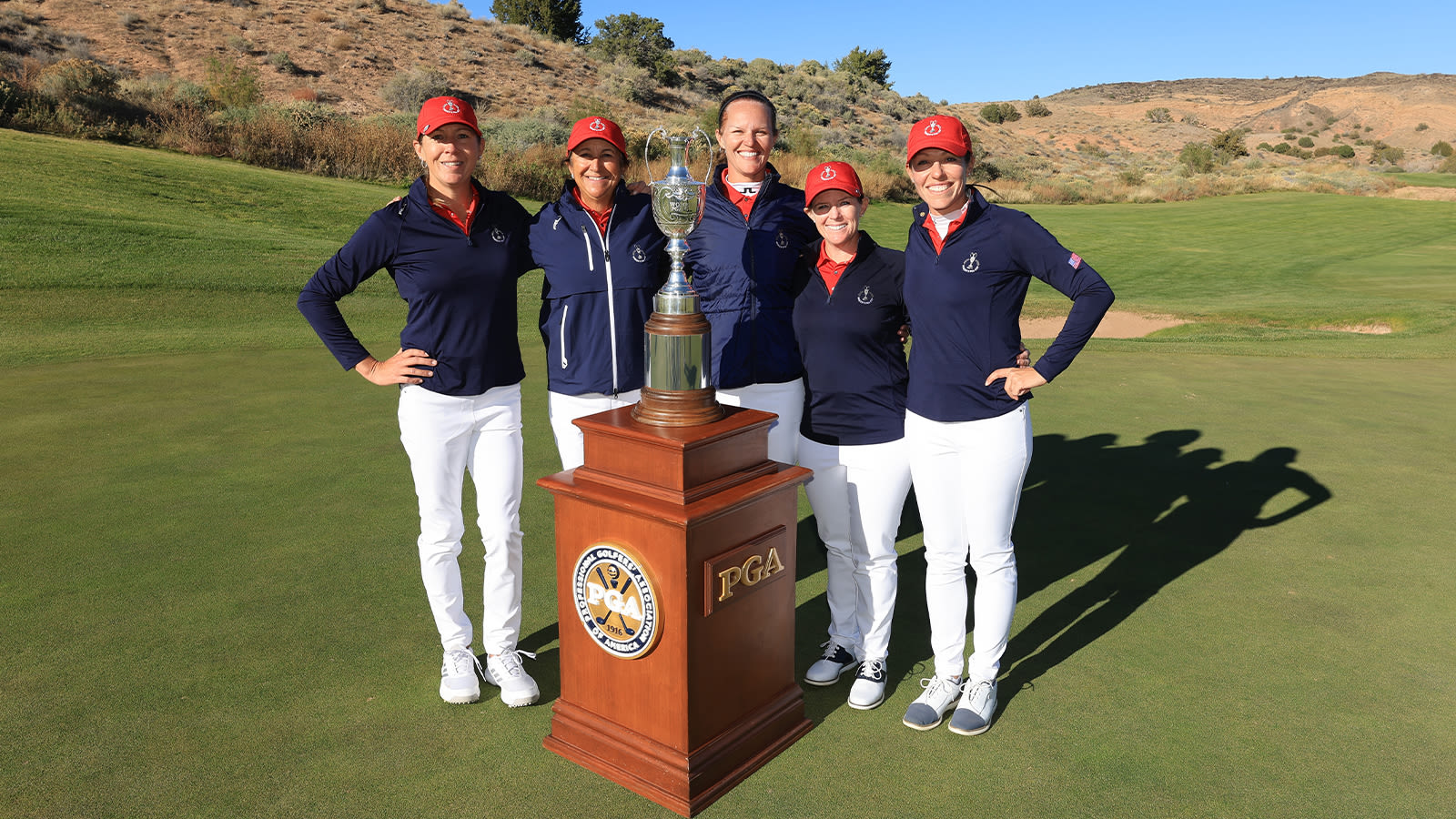 At Friday night's annual Colorado PGA Awards Gala at Colorado Golf Club, hosannas rained down on 17 of the Section's finest professionals. (A full list of those winners appears below.)
Among the highlights: Ben Lanting of Bear Creek Golf Club won his first Dow Finsterwald Player of the Year Award, joking that the extra weight of a wedding ring helped his swing; Vic Kline Award Winner Joe Carlton of Legacy Ridge Golf Club, who raised more than $30,000 for victims of last winter's Marshall Fire, simultaneously spoke and signed his gratitude (his wife is deaf); and Golf Professional of the Year Jim Hajek of Fossil Trace Golf Club brought nearly the entire audience to its feet by calling upon the partners and supporters responsible for his success to stand.
In addition, the Section singled out Matt Schalk, the PGA General Manager and Director of Golf at Colorado National Golf Club, for winning the 2022 Senior PGA Professional Championship twelve days earlier. He became the second Coloradan after Bill Loeffler in 2007 to capture the title.
Schalk's accomplishment took place at Twin Warriors Golf Club in Santa Ana Pueblo, New Mexico—the same location at which Sherry Andonian filmed her thank-you speech for being named the Colorado PGA Section Rolex Women's Player of the Year for the fifth consecutive time.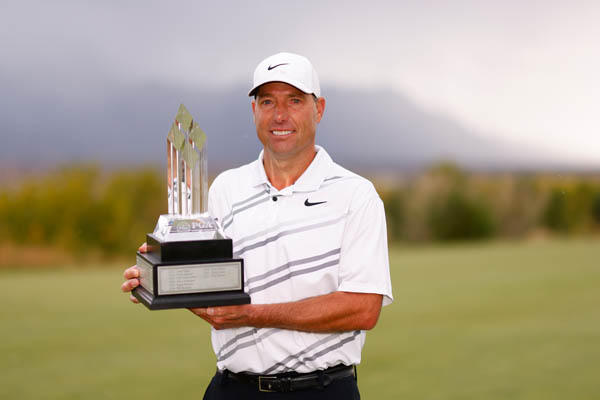 Andonian, the lone woman in the Senior PGA Professional Championship, returned to Twin Warriors to represent the U.S. in the Women's PGA Cup against teams from Sweden, South Africa, Australia, Canada and Great Britain & Ireland.
The teams completed their third and final round the Saturday after the PGA dinner, with the U.S. rallying from a five-shot deficit to clip Canada by two shots (a 1-under 656 to a 1-over 658).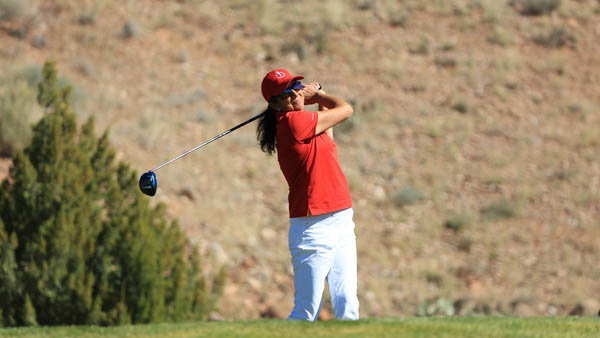 Although none of Andonian's scores ultimately counted towards the team's final tally, the 60-year-old acquitted herself with distinction against much younger competitors. She also became the first Coloradan—male or female—to play on a winning PGA Cup Team. The U.S. teams featuring Jack Sommers (1979) and Larry Webb (1983)—both Colorado Golf Hall of Famers —both fell to squads from Great Britain & Ireland in the two-team Ryder Cup-like format.
Instituted in 2019, the Women's PGA Cup follows a stroke-play format similar to that of a college event. Captained by then-PGA of America President Suzy Whaley, the U.S. also won the inaugural Cup. Current President Jim Richerson, who captained this year's squad, said, "Being involved with this team with five unbelievable PGA Professionals, five ladies that are unbelievable players, it'll be a memory that I have for a long time."
Andonian may well return to Twin Warriors in the spring, when the course hosts the 2023 PGA Professional Championship.
Click here for more Women's PGA Cup details, including scoring.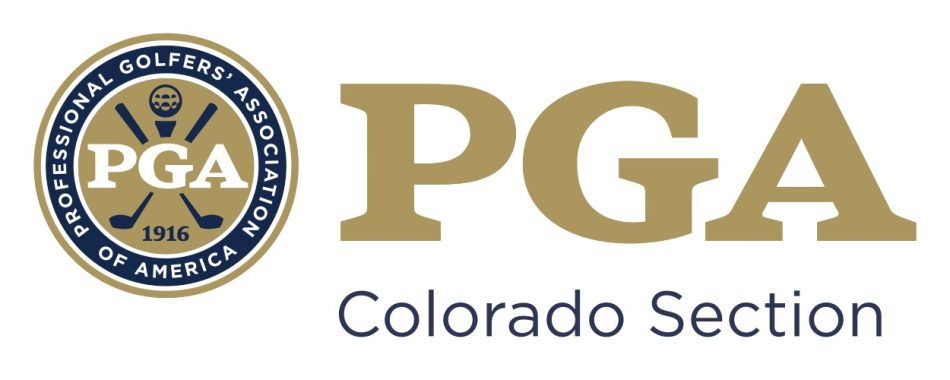 2022 Colorado PGA AWARDS 
Dow Finsterwald Player of the Year: Ben Lanting, Bear Creek Golf Club
Senior Player of the Year: Doug Rohrbaugh, River Valley Ranch Golf Club
Associate Player of the Year: Andy Connell, The Ridge at Castle Pines North
Women's Player of the Year: Sherry Andonian-Smith, Valley Country Club
West Chapter Player of the Year: Doug Rohrbaugh, River Valley Ranch Golf Club
Assistant Golf Professional of the Year: Meghan Hunter, Fort Collins Country Club
Teacher of the Year: Nick Clearwater, GOLFTEC Headquarters
Professional Development (outstanding and continuing contributions in developing and improving educational opportunities for PGA professionals.): Zach Lambeck, GOLFTEC Headquarters
Bill Strausbaugh (mentoring fellow PGA professionals): Keith Soriano, PGA Regional Director, Mountain and Midwest Region
Player Development: Jason Witczak, The Club at Pradera & The Pinery Country Club
Youth Player Development: Leighton Smith, Leighton Smith Golf & Tribe Golf
Patriot Award (contributions and support to the U.S. armed forces and active-duty personal and veterans): Ryan Flamm, EagleVail Golf Club
Public Merchandiser of the Year: Cy Twete, Plum Creek Golf Club
Private Merchandiser of the Year: Bryan Heim, Columbine Country Club
Resort Merchandiser of the Year: Nate Erickson, Perry Park Country Club (while working for Country Club of Colorado)
Vic Kline Award (for outstanding service and leadership for the Section): Joe Carlton, Legacy Ridge Golf Club
Golf Professional of the Year: Jim Hajek, Fossil Trace Golf Club
---
Colorado AvidGolfer Magazine is the state's leading resource for golf and the lifestyle that surrounds it, publishing eight issues annually and proudly delivering daily content via coloradoavidgolfer.com.