Colorado's Sherry Andonian to represent USA in Women's PGA Cup this October.
By Jon Rizzi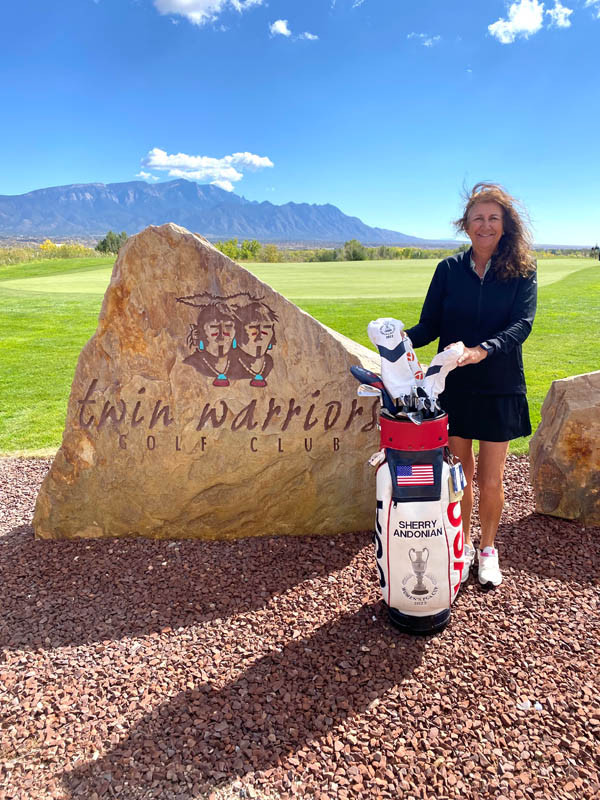 Colorado Golf Professional Sherry Andonian will be spending a significant amount of time at the Santa Ana Pueblo in New Mexico this month.
From October 13-16, the PGA/LPGA teaching pro from Valley Country Club in Centennial will be one of 10 golfers from the Colorado PGA Section competing in the national Senior PGA Professional Championship at the Santa Ana and Twin Warriors golf clubs north of Albuquerque.
This will mark Andonian's fourth time competing in the championship since 2018—the year in which she became the first woman in the United States ever to qualify for it—and for the fourth time, she finds herself as lone woman in the 264-player field. She's also the only woman to have made the Friday and Saturday cuts in the highly competitive event.
A Cup of Competition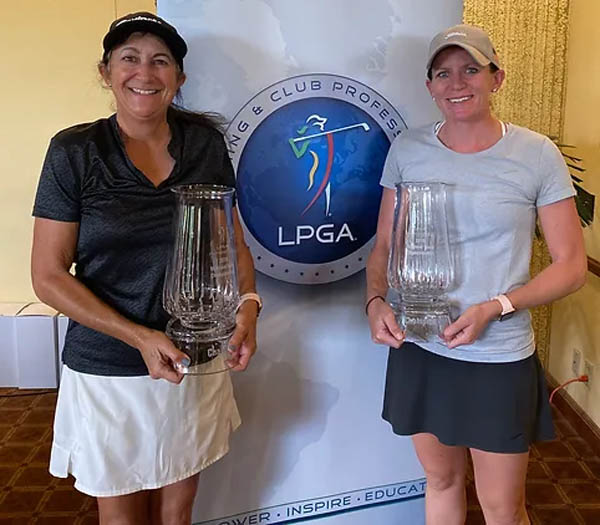 Then, less than two weeks later, on Oct. 25-29, Andonian will again tee it up at Twin Warriors—this time as one of the five members of the team representing the United States in the Women's PGA Cup. "I'll be 60, and the other four players are in their 30s," says Andonian, referring to teammates Jennifer Borocz, Joanna Coe, Stephanie Connelly-Eiswerth and Ashley Grier.
Each player qualified for Team USA by accumulating enough points in designated LPGA and PGA events that have taken place since the inaugural Women's PGA Cup in 2019.
Contested on the Fazio Foothills course at Barton Creek in Austin, Tex., Team USA claimed that first Cup by four shots over Team Canada. Unlike the PGA Cup, which is a 50-year-old biennial Ryder Cup-like contest between the PGA of America and that of Great Britain & Ireland, the initial Women's PGA Cup featured five-person teams from the USA, Australia, Canada, Sweden and Great Britain & Ireland.
The 54-hole stroke-play event is scored similarly to a college invitational, with the best three scores on each team counting towards each day's total.
Coe and Grier both played on the unit that triumphed at Barton Creek in 2019. Team Canada will also return two players from its runner-up squad. This year's field will also include Team South Africa, as well as two-time major winner and six-time Solheim Cup player Alison Nicholas, who'll be competing for Great Britain & Ireland.
Nicholas coincidentally is the same age as Andonian.
"It's an honor to represent the United States and Colorado," Andonian says. "I had enough points to qualify, but getting the call was pretty special."
She says the team got some local knowledge from Albuquerque native and PGA Tour winner Notah Begay III, who sponsors the Junior Golf New Mexico Regional Championship at Twin Warriors, and the celebrated instructor intends to share with her teammates whatever insight she can glean from her experience during this week's Senior PGA Professional Championship.
Another First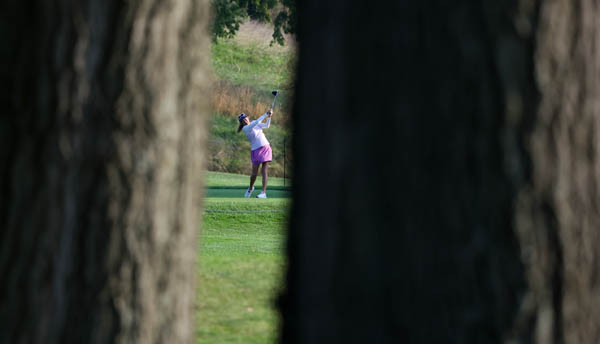 Her appearance in the Women's PGA Cup represents yet another feat for Andonian, who this year overcame a bacterial infection that required hospitalization and qualified for her fourth U.S. Senior Women's Open. Her resume now includes accomplishments on every level.
On the state level, she is the first person to qualify for the Colorado Open, Colorado Senior Open and Colorado Women's Open; first woman to win a Colorado PGA Section "major"—the West Chapter Championship, which she did in 2016 and '18; She holds the record for the lowest round by a woman in the Section Championship (68); she also earned the Colorado PGA Women's Player of the Year in 2018, '19, '20 and '21, and is on pace to earn her fifth this year.
On the national level, Andonian is the first woman to qualify for both the national PGA Professional Championship and national Senior PGA Professional Championship. She paired with Stefanie Ferguson to win the 2019 LPGA National Team Championship; and finished runner-up in the 2020 PGA Women's Stroke Play National Championship, shooting a final-round 67.
At the end of October, she'll take her talents to the international stage. Trailblazing is something to which she's become quite accustomed.
TRIVIA: Did you know that only two Coloradans—Jack Sommers (1979) and Larry Webb (1984)—competed for Team USA in the PGA Cup? Both are in the Colorado Golf Hall of Fame.
---
Colorado AvidGolfer Magazine is the state's leading resource for golf and the lifestyle that surrounds it, publishing eight issues annually and proudly delivering daily content via coloradoavidgolfer.com.