Hall of Famers Jimmy Vickers and Pete Dye die days apart.
By Jon Rizzi
The year is barely two weeks old, and already Colorado golf has lost two titans.
On January 7, Colorado Golf Hall of Fame member Jimmy Vickers—the younger brother of the late Castle Pines Golf Club patriarch Jack Vickers—passed away in Palm Springs at the age of 91.
Two days later, the World Golf Hall of Fame golf course architect Pete Dye—whose influence on Colorado course design extends well beyond the six layouts he's credited for designing—died in the Dominican Republic at the age of 94.
Jimmy Vickers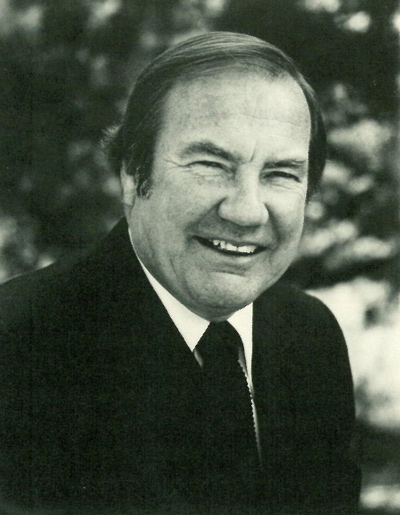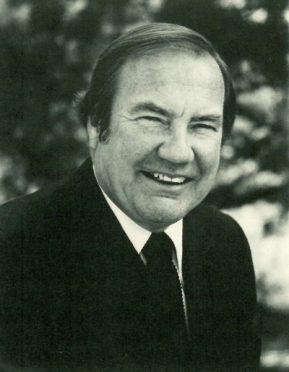 Like his four brothers, Jimmy Vickers grew up playing golf in Wichita. His family summered at The Broadmoor in Colorado Springs, establishing a connection with the Centennial State that would endure his entire life.
He enrolled at Regis University in 1948 and captured back-to-back Colorado Golf Association Match Play championships in 1949 (defeating Colorado Golf Hall of Famer Bob Clark, 2&1, at Denver Country Club) and 1950 (a 3&2 victory over Paul Gore at Lakewood Country Club). Shortly after that 1950 win, he upset the heavily favored Frank Stranahan in the first round of match play at the 1950 Western Amateur at Dallas Country Club.
Vickers transferred to the University of Oklahoma, where he captained the 1952 golf team and won the NCAA Championship, defeating Eddie Merrins in the finals at Purdue University.
In 1953, Vickers beat future PGA Tour star Gene Littler in the semifinals of the prestigious Trans-Mississippi at Kansas Country Club before losing the final to Walker Cup player Joe Conrad. A lifelong amateur golfer, Vickers competed in two U.S. Opens and 15 U.S. Amateurs. His fifth-place finish in the 1965 U.S. Am earned him a berth in the 1966 Masters, where he missed the cut by one.
​A plaque displaying these and other accomplishments (including a win with pro Leonard Thompson in the 1977 Bing Crosby Pro-Am) hangs beneath a portrait of Vickers at Castle Pines Golf Club, which his brother Jack founded in 1981. Jimmy was not only an active and highly animated member, he was also his brother's "confidante," Castle Pines General Manager Keith Schneider told coloradogolf.org. "Anything that involved golf at Castle Pines, Jimmy Vickers was part of."
That famously included the Modified Stableford Scoring System* used at The International. "Jimmy, in his ever-present thirst to change the face of golf, plunged in prominently to change the face of Britain's curious Stableford scoring system to modify to fit freshly if befuddlingly onto the PGA TOUR," quipped Colorado Golf Hall of Famer Kaye Kessler, who handled media for The International.
The irrepressible and entertaining Vickers held court for 45 minutes during his 2013 induction into the Colorado Golf Hall of Fame.
Health problems stemming from a fall in 2014 plagued him over the last few years, preventing him from playing the game to which he gave so much.
*The Modified Stableford System rewards aggressive play with points awarded for scores relative to par. To understand the theory, see below; to see it in practice, watch the PGA TOUR's Barracuda Championship in July.
Points   Strokes in relation to par
+8            Albatross (3 under par)
+5            Eagle (2 under par)
+2            Birdie (1 under par)
 0             Par
−1            Bogey (1 over par)
−3            Double bogey or worse
Pete Dye
Famous for his "diabolical" designs such as the Ocean Course at Kiawah Island and TPC Sawgrass, Pete Dye revolutionized golf course design during a career that began in 1959 when he was a successful but bored 33-year-old insurance salesman who was more excited about evaluating risks and rewards on the golf course.
An elite amateur player, Dye competed in the 1957 U.S. Open and won the 1958 Indiana State Championship. He'd also worked maintenance on the Fort Bragg course while stationed there after World War Two, meeting its designer, the great architect Donald Ross. His chairmanship of the greens committee at the Country Club of Indianapolis intensified his interest in designing and building courses.
His first nine holes debuted in 1959 at El Dorado (now named Dye's Walk ) Country Club in Greenwood, Ind. Soon after, he and his wife Alice—a stellar golfer in her own right—designed their first 18-hole layout,  Maple Creek Golf and Country Club in Indianapolis.
Dye cemented his commitment to golf course design during a tour of Scottish golf courses undertaken by the Dyes after Pete competed in the 1963 British Amateur. "Both Pete and I were champion golfers and played famous courses, which influenced our design features," Alice said in a 2018 interview.
Many of the more than 100 courses he designed would become famous in their own right: Harbour Town Golf Links; TPC Sawgrass Stadium Course; The Ocean Course; PGA West Stadium Course; Whistling Straits; Teeth of the Dog in the Dominican Republic; the Honors Course in Tennessee. PGA TOUR events, including this year's Ryder Cup, are regularly contested on Dye designs.
His Colorado portfolio began in 1973 with The Country Club of Colorado in Colorado Springs. It continued with Copper Creek Golf Club at Copper Mountain (1980), Plum Creek Golf Club in Castle Rock ('84), Glenmoor Country Club in Cherry Hills Village ('85), Riverdale Dunes Golf Course in Brighton ('86) and Gypsum Creek Golf Course in Gypsum ('87).
Denver-based course architect Jim Urbina, who worked with Dye at Plum Creek and Riverdale Dunes, says Dye's genius lay in "building golf courses in the field. He was the consummate field-golf course builder. He'd say, 'Jim, we're not golf course architects, we're builders. You can't take a design and hand it to somebody.' Every time I worked with him, we never looked at plans. It was design-build. When he was in the field, in the moment, he built some of his best stuff."
Among Dye's best stuff, according to Urbina, is The Country Club of Colorado. "One of my favorite holes is the short par 4, no 14. with water on the right and a big mound next to green. It was a template hole. He went on to build many renditions of it."
"Pete took the normal course design—the boring out-and-back routing—and gave it an emotional heart," says Jim Engh, the iconoclastic award-winning designer. "He didn't just push the envelope; he made the envelope bigger for the rest of us."
"I think Pete Dye was the most creative, imaginative and unconventional golf course designer I have ever been around," tweeted Jack Nicklaus, who collaborated with Dye 50 years ago on Harbour Town Golf Links.
"It's hard to overstate the influence that Pete, along with Alice, had on the profession of golf course architecture," American Society of Golf Course Architects President Jan Bel Jan said in a release. "Their designs were remarkable and advanced the profession, as did their mentoring of countless golf course architects."
Among those mentees were Jack Nicklaus, Bobby Weed and Pete and Alice Dye's sons, Perry and P.B., who carry on the family business alongside their cousin, Cynthia Dye McGarey, from the Denver offices of Dye Designs.
In addition working on the aforementioned Colorado courses, the Dyes designed Green Valley Ranch Golf Club in Denver and Broken Tee Golf Course & Par 3 Course in Englewood.
Greats of the golf world pay tribute to Pete Dye
---
For more of the latest Colorado golf news, visit our NEWS & PROFILES PAGE.
Colorado AvidGolfer Magazine is the state's leading resource for golf and the lifestyle that surrounds it. CAG publishes eight issues annually and proudly delivers daily content via coloradoavidgolfer.com.