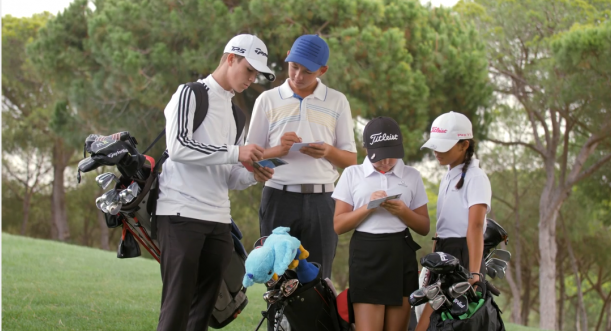 Now a 10 in Denver will be a 10 in Denmark or Denpasar.
By Jon Rizzi
Much is being made of the new World Handicap System, which went into effect January 1.
This well-marketed global initiative (see a video of Gary Player, Annika Sorenstam and dozens of smiling men, women and children inviting you to "post your scores.") is necessary, but it won't affect the majority of golfers in the direct, on-course way that last year's Rules changes did.
So why does Colorado Golf Association Executive Director Ed Mate say this is "way cool"?
A Global Game
Until now, each of the six handicapping authorities representing 80 countries had a different method of calculating handicaps.
This made no sense. So, the USGA and R&A worked with the handicapping authorities to standardize the process, enabling golfers of differing abilities, genders, ages and nationalities to transport their handicaps and compete globally on a fair basis.
Some ways the World Handicap System will differ from the existing U.S. system:
• Instead of the 10 best of your past 20 scores determining your index, the system will now count eight.
• Instead of potential ability, a player's handicap index will represent demonstrated ability. (Unlike what the Securities and Exchange Commission says, past results are an indication of future performance.)
• Instead of "equitable stroke control," for handicap purposes, the maximum score will be limited to net double bogey (par plus two plus any handicap strokes received).
• Instead of biweekly, handicaps will update instantly.
• Instead of requiring five 18-hole rounds to establish a handicap, any combination of nine- and 18-hole rounds equaling 54 holes will suffice.
• In the new system, your Course Handicap will be the number of strokes needed to play to par, not to the Course Rating, making the number easier to calculate and remember.
• The new system allows a maximum handicap of 54.0, regardless of gender (it's currently 40.4 for women and 36.4 for men). It will also account for the impact of adverse course and weather conditions.
For those who crave more information…
The Colorado Golf Association has produced multiple videos, including the following six featuring Director of Course Rating and Handicapping Aaron Guereca. Watch and learn:
---
For more of the latest Colorado golf news, visit our NEWS & PROFILES PAGE.
Colorado AvidGolfer Magazine is the state's leading resource for golf and the lifestyle that surrounds it. CAG publishes eight issues annually and proudly delivers daily content via coloradoavidgolfer.com.