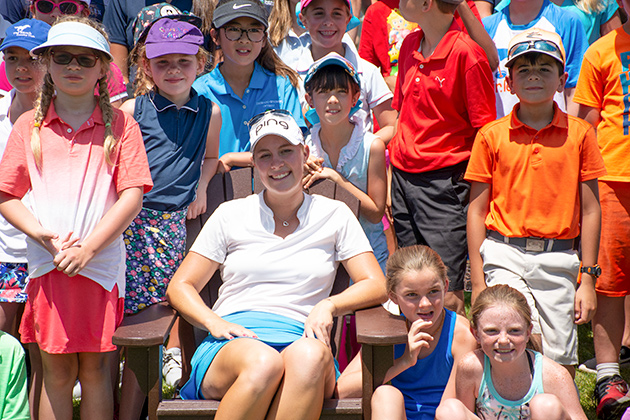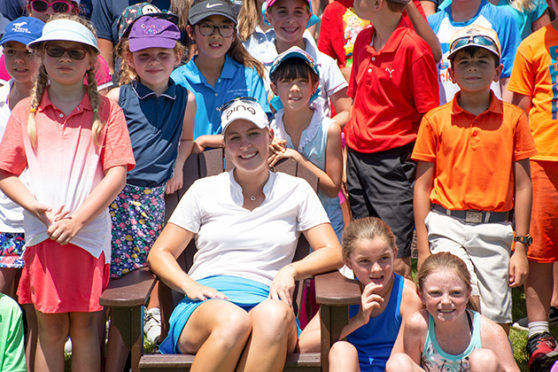 Colorado's Brightest Golf Star Puts on a Show
By Jon Rizzi, Photographs by E.J. Carr
Age-wise, 22-year-old Jennifer Kupcho isn't that far removed from some of the junior players she addressed last Saturday during an exhibition staged by CoBank and The First Tee of Green Valley Ranch Golf Club.
When it comes to talent and golf accomplishments, however, the Westminster native is light years ahead of the roughly 200 people attending at the event—including kids, parents, golf staff and media members.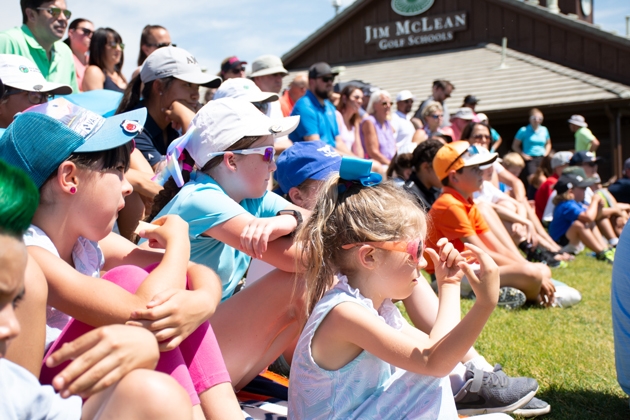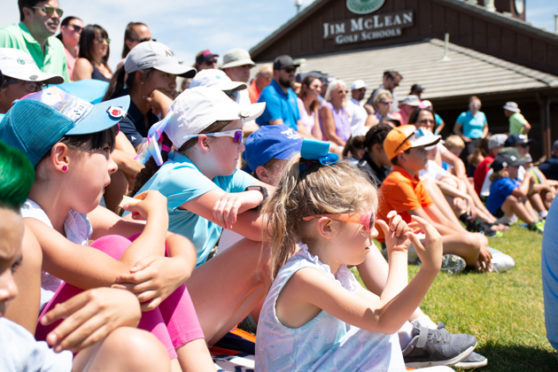 The winner of the inaugural Augusta National Women's Amateur and the 2018 NCAA National Championship, Kupcho spent 34 weeks as the world's No. 1-ranked woman amateur player before graduating in May from Wake Forest University.
She immediately turned professional. Ever since, it's been a vortex of four consecutive LPGA Tour events, including two majors—the US Women's Open (her pro debut) and the KPMG Women's PGA Championship (her first pro cut).
She's earned $36,661 thus far, with her highest finish T23. She currently ranks 122nd in the LPGA's season-long Race to the CME Globe Championship.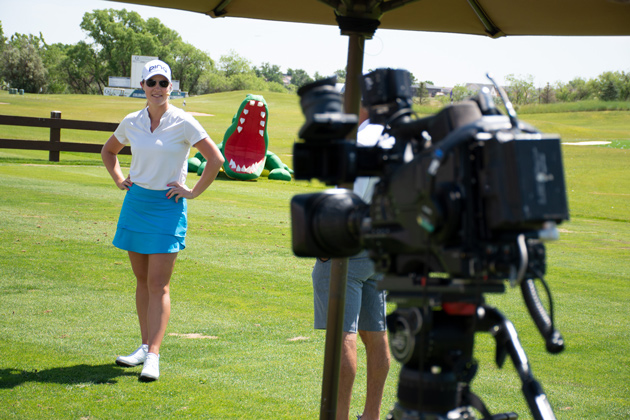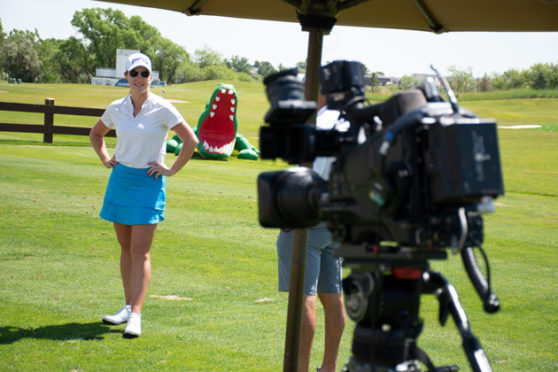 A Much-Needed Break
So Saturday's event took place during a much-needed break. During the week leading it up to it, she told the group, she didn't touch a club for days before going to see her longtime swing coach Ed Oldham at The Ranch Country Club in Westminster. Frustrated with her game, she asked Oldham, "How do you hold a club—because I don't know what I'm doing?"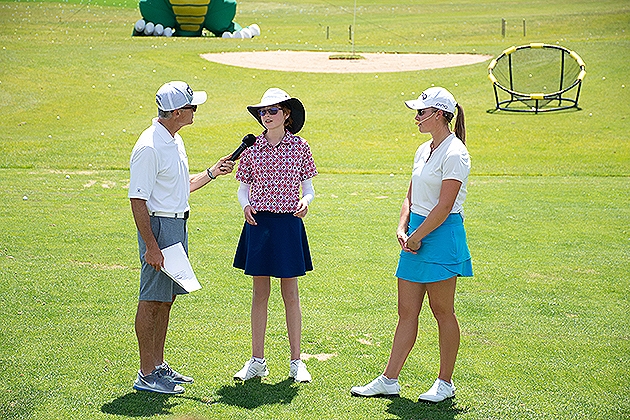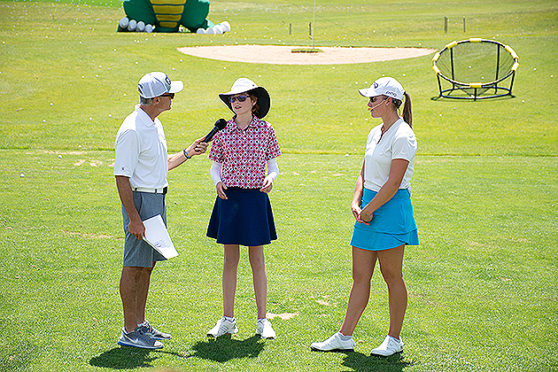 Kupcho's relaxed candor and relatability made the Green Valley Ranch experience a special one for the kids. She talked about the transition from college to the pros.  "The biggest change is the amount of golf you play," she said, ticking off the weekly responsibilities of participating in pro-ams, practice rounds and, of course, competing in tournaments.
"You have to manage your time," she said. "I'm part of the entertainment business now."
Kupcho entertained and inspired the kids by first fielding questions—mostly about the Augusta National Women's Amateur—from Altitude Sports personality Vic Lombardi.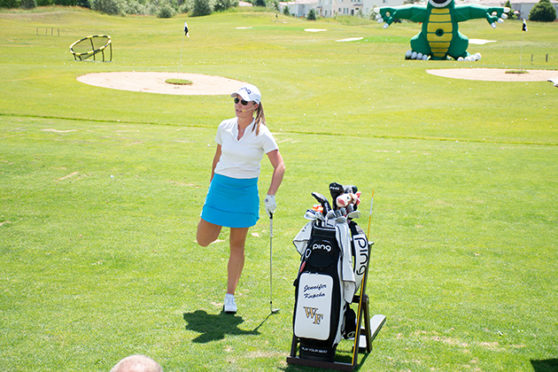 The Entertainer
She then demonstrated an abbreviated stretching routine and shared tips on practicing with purpose. "Take five minutes to work on a fundamental," she said. "And give yourself a goal and just a few balls to achieve it."
She proceeded to nail the inflatable dinosaur target on the range before using up the three balls she'd allotted herself to complete the task.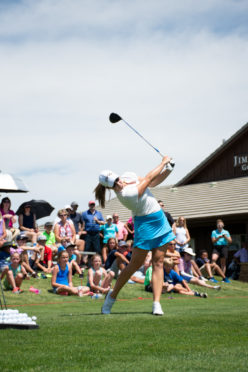 When asked which LPGA player she admired growing up, she paused and said, "Me," explaining that she didn't watch much golf on television because she was always playing or practicing. Her role model, she said, was her older brother, Steven, an aspiring professional golfer who had qualified for—and made the cut in—last weekend's Korn Ferry Tour event in Utah.
She did say that she has enjoyed learning by watching other players on the LPGA Tour, such as Jessica Korda.
Core Values
The First Tee of Green Valley Ranch program members Gabby Cunningham, Makaela Swanson, Adelyn Westfall, Joaquin Rodriguez and Emma Bryant each asked a question related to one of the The First Tee's nine Core Values—honesty, integrity, sportsmanship, respect, confidence, responsibility, perseverance, courtesy and judgment.
Swanson and Westfall separately chose perseverance, eliciting Kupcho's description of soldiering through a blinding migraine before her final charge at Augusta and her candid admission about crying during her recent visit to Oldham.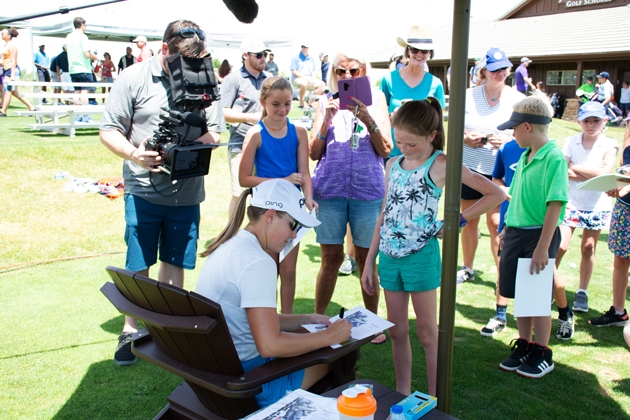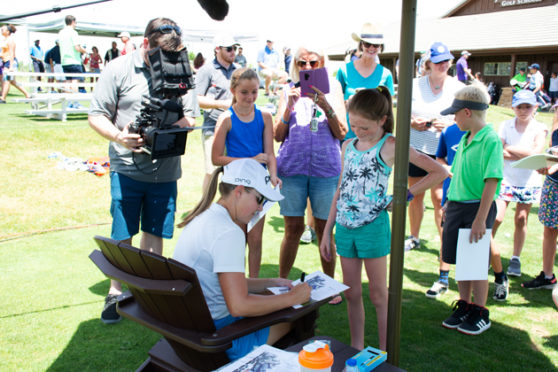 Sportsmanship, Bryant's selection, prompted an account of her friendship with ANWA runner-up Maria Fassi, whom she initially found intimidating but got to know personally during last year's Palmer Cup.
Rodriguez chose confidence, which Kupcho addressed by talking about the mental focus she needed to maintain in order to win.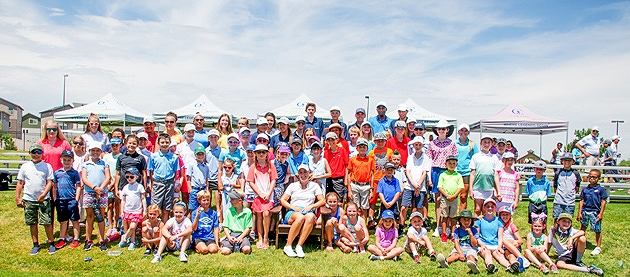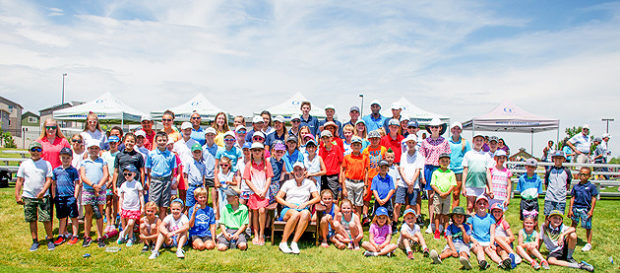 She said, too, that she had always had that focus—"I've grown up 'in the zone'"—but that college taught her how to have fun on the golf course.
And she had fun on Saturday, signing autographs and posing for photos with kids who looked much like she did just a few years ago.
---