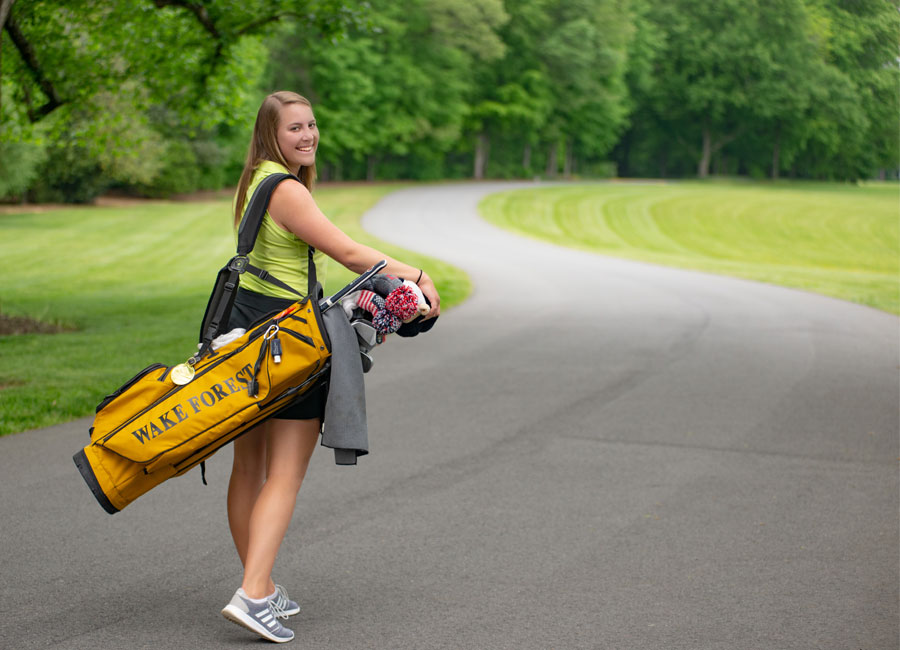 Watch out, LPGA. Colorado's

Jennifer Kupcho

just turned pro.
By Jon Rizzi
JENNIFER KUPCHO IS "kind of stressed." It's late April in Winston-Salem, N.C., and the Wake Forest University senior is two weeks removed from her historic victory in the inaugural Augusta National Women's Amateur and three weeks away from the NCAA Nationals. The Nationals will be her final collegiate tournament, and she not only hopes to defend her individual title but also to lead the 6th-ranked Demon Deacons to their first national championship.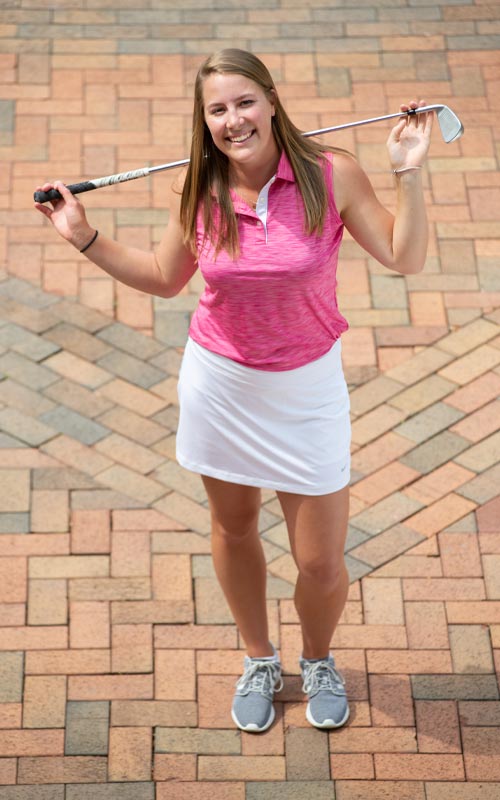 But she's not stressed about the golf, nor about finals or term papers, or saying goodbye to her coaches and teammates. And unlike many of her classmates, she's certainly not losing sleep over how she's going to make a living in the real world.
"I know what I'm doing after school," the Westminster, Colo., native says of her pending professional golf career. "But knowing that literally a week and a half after Nationals I'm going to be on the real stage and right now I still can't talk to sponsors or agents, it's kind of hard just to take a deep breath and know that I'll figure it all out. Especially when I have all this extra free time, and I could be talking to them, but the NCAA rules don't allow it."
Kupcho's stress reflects the intense, competitive, get-it-done nature that has served her so well in her young career. Of course, by the time you read this, she will likely already have decided on representation and sponsorship—critical pieces for any professional athlete. She will also have already stepped onto the "real stage" of the LPGA, making her professional debut in the U.S. Women's Open (May 30-June 2)—an event for which she has now qualified three times.
The site of the Open, the Country Club of Charleston, lies about 300 miles south of Wake Forest, where Kupcho has steadily elevated her game in each of the last four years, becoming the No. 1-ranked woman in the World Amateur Golf Rankings for 33 weeks. She arrived at Wake as an introverted, immensely talented 17-year-old with a powerful drive—both off the tee and in her DNA—and left last month as a self-assured young woman confident enough in herself to crack jokes on the Tonight Show with Jimmy Fallon, and secure enough in her skills to defer her dream of playing on the LPGA Tour, missing five months' worth of tournaments in order to finish college.
WORTH THE WAIT
Deferring only became an option for college students before last year's eight-round LPGA Qualifying Series. Kupcho, who finished second and 27 shots inside the cut line, took advantage of the new policy. "My friends who qualified at the same time gave me a hard time about not going pro," she says. "There's never been a question I wanted to get my degree. I figured it might set me back a little bit (on the LPGA Tour), but with my game it won't hurt coming into it in June."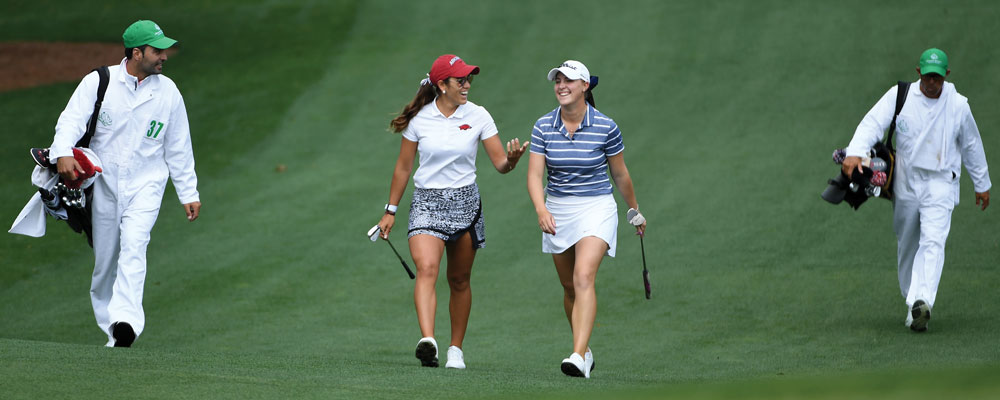 "She gave up nine tournaments, which is a big deal in that profession," Wake Forest women's golf coach Kim Lewellen says. "It speaks volumes about her."
Kupcho occasionally flashes what Lewellen calls a "Julia Roberts smile" as she discusses her future while seated at a table behind Haddock House, the tastefully appointed headquarters of Wake Forest's men's and women's golf teams. The structure bears the name of Wake's legendary men's golf coach Jesse Haddock, just as the nearby Dianne Dailey Learning Center honors the longtime women's golf coach who recruited Kupcho and coached her for three years before retiring last May. Between the buildings sprawls the Haas Family Range, a practice area dedicated to alums and PGA TOUR players Jay, Jerry and Bill Haas.
These facilities comprise the Arnold Palmer Golf Complex, where Kupcho has spent literally thousands of hours practicing, exercising and sharpening her skills to ensure her place among Palmer, the Haases, Curtis Strange, Webb Simpson, Lanny Wadkins, Laura Diaz and the other notable Wake alumni immortalized in Haddock House.
Dianne Dailey compares her to a Wake alumnus who played a different sport–basketball. "She's the Tim Duncan of the women's side," the retired coach says, referring to the five-time NBA champion who put the league on hold until he graduated.
Dailey believes the extra semester has helped Kupcho's wedge play—historically the weakest part of her game. "At Champions Retreat, where the first two rounds of the Augusta event were, she made chip shots that I didn't think she could get up-and-down," Dailey says. "I honestly don't think Tiger or any pro could have done what she did."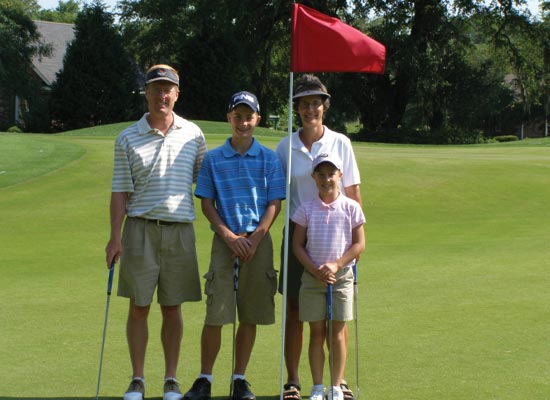 Assistant Coach Ryan Potter concurs. For the past two years he has worked diligently on closing what he calls "holes" in her chipping and bunker game. "Just yesterday, she came up to me and asked, 'Hey, do you want to chip?'" he says with a smile. "She realizes if she wants to be elite and make a career on the LPGA Tour, she needs to be a great wedge and short-iron player, a great bunker player. She wants to spend time perfecting technique and understanding what she needs to do to achieve her goals at the next level."
Kupcho competed at that level in last year's LPGA Marathon Classic in Ohio, finishing tied for 16th. "She said, 'I didn't play that good,' which made me laugh," Potter recalls. "But she realized, 'I can do this. I don't need to go pro in January.'"
Had she gone pro then, she obviously would have deprived the golf world of one of its most monumental performances and a tour-de-force "Hello, world" moment for Jennifer Kupcho: the inaugural Augusta National Women's Amateur.
At Augusta, Kupcho soldiered through a blinding migraine on holes 8-11 and proceeded to turn a two-shot deficit into a four-shot margin of victory. She dispatched the final six holes in 5-under par—a feat not achieved since Jack Nicklaus in the 1986 Masters.
The announcers marveled at Kupcho's fearless approaches into the par 5s at 13 and 15 that resulted in an eagle and birdie.
"To play those last six holes in 5-under par with the shots that she played and the putts that she made, that is what great champions do," Gary Koch said. "They come through in the clutch, and she certainly did."
Koch and others also applauded her textbook birdie on the par-3 16th and, especially, the fist-bumping sportsmanship she exhibited with runner-up Maria Fassi of Mexico, which culminated in the heartfelt embrace the two friends shared following Kupcho's 30-foot birdie putt on 18.
"I wish I could go back and actually relive that experience because I almost have no idea what happened," Kupcho says with that smile. "Once I get to watch the recording, a lot will come back. I haven't got a copy of it. It'll be a lot cooler when I see what everybody's talking about."
TRUE GRIT
Something the cameras didn't pick up that Saturday was what her coaches and teammates cite as a pivotal moment. After struggling for four holes with the migraine, Kupcho walked up the 11th fairway and looked over at them and held up three fingers.
"I could see she was getting woke, she was strong again," Lewellen says. "And I'm thinking, 'Three? What does that mean?'"
Then she realized. "She's telling me how many birdies she needs to get. So, I shook my head and put up four fingers. And she looks at me and nods her head yes. Sure enough, at 13, that's when she made eagle.
"She knows what turns the switch, she knows the goal—this is what I have to do now. And you can see her. She looked right over at the team, said she needed three, we said four and she wound up getting five."
"I don't know if you can teach it, but the bigger the moment, the better she plays and the brighter she shines, and that's been consistent throughout my time with her," says Potter. "There's a reason why she's won Regionals the last two years and finished eighth, second and first in the finals and won Augusta. The moment doesn't bother her, and not many people are like that."
Potter likens Kupcho to Dustin Johnson. "He's a flatliner—doesn't get too high or too low," Potter says. "In a sense she's kind of that way." The coach equates her reaction to the heartbreaking loss in the 2017 NCAAs—when a triple-bogey on the penultimate hole cost her the championship—to Johnson's response after three-putting the 18th to lose the 2015 U.S. Open at Chambers Bay.
"He was like, 'It's just a golf tournament, I can't do anything about it, I'm just going to move on,'" Potter explains. "I think it's kind of the same way with her. After she lost NCAAs two years ago, I was amazed at how fast she got over it. A couple of days later she went back to Colorado and qualified for the U.S. Women's Open."
Kupcho didn't forget the NCAAs. She just forged her disappointment into a determination to win the event the following year. "She was determined to be a national champion," Dailey remembers. "It's rare you get a second chance like that. She worked so hard, tied the course record that first day, and was the best player."
COMPETITIVE EDGE
Dailey has known Jennifer Kupcho was special ever since she heard the thunderclap of a driver at the 2013 U.S. Girls' Junior in Fort Wayne, Indiana. "I was heading toward the parking lot after four days of recruiting and couldn't tell who hit it, so I followed the group," the coach recalls.
She liked what she saw in Kupcho's swing, and her assistant Kevin Diaz liked what he saw in her attitude. "She made a double bogey, but you could see she was ultra-competitive," Diaz remembers. "She was fiery but didn't explode. She barely kept it together. You love to see that internal motivation of someone who just wants to get better and better and compete like crazy."
Kupcho loves winning, a trait that dates back to childhood. Soon after she was old enough to fill a foursome with her parents, Mike and Janet, and brother, Steven, she was playing in tournaments. "Once she learned she couldn't get a trophy just for participating, that motivated her to win," Mike says.
And win she did, becoming one of the most accomplished golfers in state history (see box, page 58). In recognition of her "competitiveness, resiliency and a proven record of winning," on November 23 at The Broadmoor, the Colorado Golf Association will honor her (and Dale Douglass) with its inaugural Hale Irwin Medal.
"I'm competitive in everything," she says unapologetically. Her coaches all have stories. There's the one about her learning to play pool and not leaving until she'd beaten the person teaching her; about her climbing on the table during a game of spoons; and about how, as a freshman, she'd challenge the team's No. 1 golfer in up-and-down contests to win a T-shirt from a grab bag.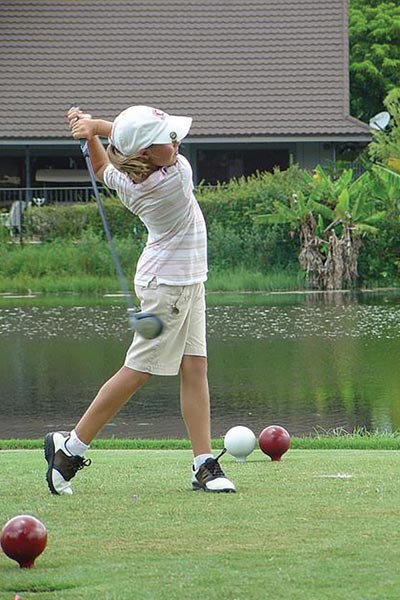 How does that competitiveness coexist with camaraderie on a team—or in a friendship, as the situation at Augusta with Maria Fassi suggests?
"I know she and Maria are good friends and they enjoyed playing, but you know deep down Jennifer wanted to beat her," says fellow graduating senior Monica Schumacher, Kupcho's closest friend on the team. "She said to herself, 'I'm not letting this one slide.' That's what a great player does."
Great players also never settle. "I remember telling her, as a sophomore in high school, not to be satisfied with being the best in Colorado," her longtime swing coach, PGA Master Professional Ed Oldham of The Ranch Country Club, recalls. "I told her to try to be the best in the country. And she did that. Now she's No. 1 in the world. Jennifer's gotten better every year and she'll continue to get better. That'll lead to success on the LPGA Tour."
Oldham also cites her "bulletproof" mental toughness. "The great ones have it," he says. "She plays with grit."
"Grit is the difference between people who win and don't win," says Dailey. "People who get down tend to stay down. She was four shots down after 11 holes at the 2018 NCAAs and won by two. She was down by two at Augusta and won."
"I've trained myself not to get down on myself if I'm struggling," Kupcho says. "That was a big thing to stay calm and fight back. It's come out on the big stage, but I think I've always had that, even back in high school."
"She loves winning and hates losing, so what I always say to her is, 'You're not going to have a chance to win or play well if you're worked up, pissed off or upset,'" says Potter. "She kind of correlates that with 'I've got to get over it and be in the best state I can.'"
TEAM PLAYER
After Kupcho's win at Augusta, her teammates— who'd all boisterously rooted her on ("We had to compete with Maria Fassi's Mexican contingent," explains sophomore Emilia Migliaccio)—had "rolled" the trees around the golf complex in celebration of her victory. But by the time the conquering hero returned to campus, workers had removed the two-ply streams of evidence.
Kupcho didn't need to see the TP to feel the support of her teammates. They not only spurred her on at Augusta, but also at last year's NCAAs, when she similarly took her game to another level and made five back nine birdies to overtake the leaders and win the same event she'd kicked away the year before (when her team hadn't qualified).
"She really thrives in a team setting," Dailey says, noting Kupcho's participation on last year's victorious Curtis Cup, Palmer Cup and World Amateur Team Championship teams. "They push her, and she pushes them."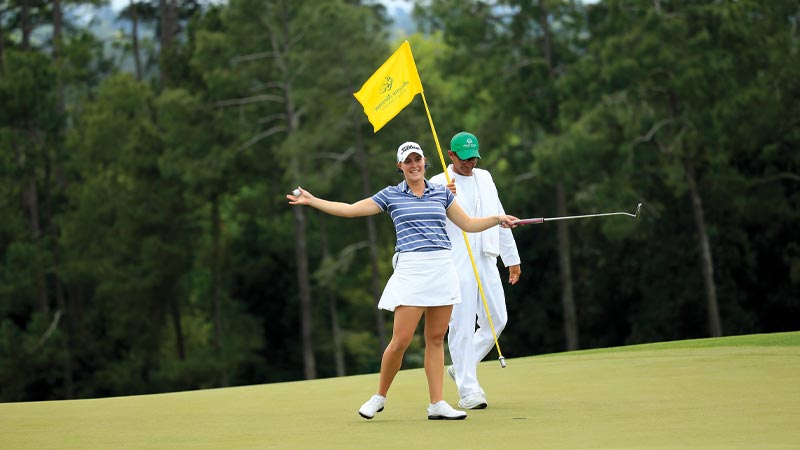 "Jen's not just a great golfer, she's a great teammate," says Migliaccio. "She makes everyone play better. How lucky are all of us to practice next to the world's top player?"
Migliaccio won this year's ACC Championship while Kupcho, who'd won it the two previous years, recovered from the Augusta whirlwind played as the team's No. 4 golfer for probably the first time in her life. At even-par on the 15th hole, she asked Lewellen, "What do I need to do to make sure we win the team title?"
"I told her 'I just need you to do what you do to get this round in,'" the coach remembers. "So, she went birdie-birdie. Her main thought was the team. I've coached many players who, when they're not in contention, might sulk or dial it down, not look at their yardage book very closely. Not Jen."
"I love caddying for her or walking with her," says Potter. "She can do what you ask her to do. With a lot of girls, you can have the best strategy in the world, but they can only pull it off a quarter of the time. With her you can just say, 'There's where the flag is, this is where we're trying to hit it, this is how far it's playing—and boom, she does it."
PRO PROGNOSIS
Few, if any, doubt Kupcho will succeed at the professional level. Her solid all-around game, grit and competitive hardwiring should serve her well. She's also had more time to mature—to learn and do things on her own—than most rookies, which should make the transition from college to the pros far easier than the one from high school to college. Managing her time and arranging travel, hotels, car rentals and other functions previously handled by the school shouldn't overwhelm her.
But how does someone who feeds off a team environment make the transition to the lone-wolf life of a touring golf professional?
"I don't think it's going to be too difficult to transfer over," Kupcho says. "I've talked to Laura (Diaz) and a couple of other people on the tour. My class was really strong. Five of the girls who went pro after Q-School ( Jaclyn Lee, Lauren Stephenson, Kristin Gillman, Lilia Vu, Cheyenne Knight) are my close friends. We played Curtis Cup and Palmer Cup. And even though they're rookies, they know what they're doing."
"We're hoping to get out for a few events, so she'll see some familiar faces," Lewellen says.
"We'll group text, we'll Snapchat. I don't think she'll ever be lonely," adds Schumacher. "She has a bunch of people supporting her, who all have her back no matter what."
Her parents will travel with her, and her father will caddie for the remainder of the year.
"Which I think is great," Potter says, "because they do really well together. I don't think he wants to do it after that, and I'm sure she'll want her freedom, too. You know there'll be caddies waiting in line to get that bag."
"I'm just excited to go play," Kupcho says. "It's been a lifelong dream. It'll be fun to finally go do it."
KUPCHO'S COLORADO CANON
Her selective highlight reel includes: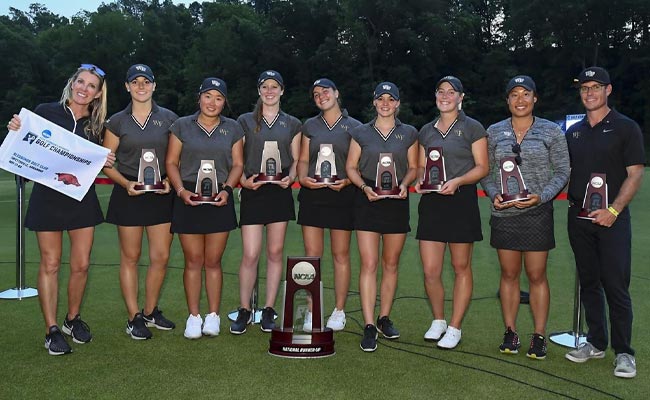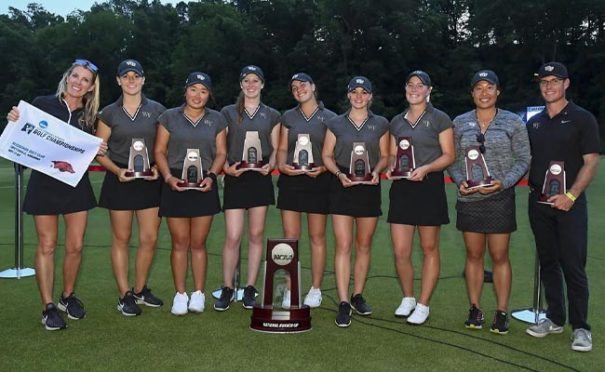 Three consecutive CGA Women's Stroke Play Championships (2015-'17), by an average victory margin of 18 strokes
A second-round 65 in the 2016 CGA Women's Stroke Play at Denver Country Club to break Babe Zaharias' 70-year-old course record
Two CGA Women's Match Play Championships (2014, '16)
Two low-amateur titles (overall runner-up) in the CoBank Colorado Women's Open (2014, '17)
Two Class 4A girls state high school individual titles at Jefferson Academy (2014, '15)'
Two Colorado Junior PGA Championships (2012, '13)
2014 Colorado Girls Junior Amateur Championship and Colorado Junior Tournament of Champions
Two Big I Junior Classic girls state titles (2013, '15)
Eight appearances as a qualifier in USGA Championships (2016 and '17 U.S. Women's Opens; 2013, '15, '17, '18 U.S. Women's Amateurs; 2013 and '14 U.S. Girls' Junior)
Her play earned her three consecutive Colorado Female Junior Player of the Year (2012-'14) awards and another three as Women's Player of the Year (2014-'16).
In 2017, the Colorado Women's Golf Association recognized her with its highest honor, the President's Award, and she was inducted into the Sportswomen of Colorado Hall of Fame.
This January, the Colorado Sports Hall of Fame named her the Colorado Amateur Athlete of the Year, and on June 2, for the second time in three years, the Colorado Golf Hall of Fame honored her as its Golf Person of The Year.
Jon Rizzi is the editor of Colorado AvidGolfer.
---
This article appeared in the 2019 June Issue of Colorado AvidGolfer.
Colorado AvidGolfer Magazine is the state's leading resource for golf and the lifestyle that surrounds it, publishing eight issues annually and proudly delivering daily content via coloradoavidgolfer.com.