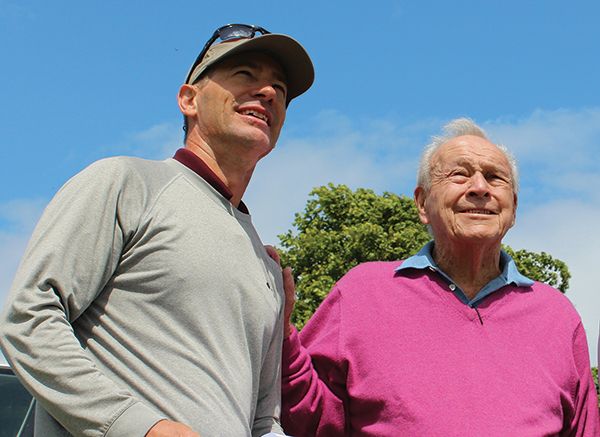 Rather than hanging his own shingle after the death of his legendary boss, Colorado-based course architect Thad Layton has embraced the challenge of perpetuating the brand without him.
By Tony Dear
By mid-April, Thad Layton had spent close to a month in Punta del Este, Uruguay, and was ready to go home. The 46-year-old course architect, who'd designed the front nine of the Fasano Las Piedras Resort course with his boss in 2013, had been working on another nine holes. Earlier this year, the developer of the 1,200-acre luxury resort two hours east of Montevideo had decided the time was right to expand the course, and in compliance with the deal he'd struck nine years ago, he asked Layton to return.
"We finalized the first four holes of the back nine," Layton says. "We spread greens mix before seeding the greens and sprigging the surrounds, and we also did some bunker work and chunking of native grasses." Before making it back to the US though, Layton made a pit stop at Fazenda Boa Vista in Brazil, another course he'd designed with the boss, and which now needed a little repair work. With that done, Layton was able to fly back to Colorado, where he has lived since 2019 in Highlands Ranch with his wife, Stephanie, and their sons, Jake and Hank.
The Laytons chose Colorado because they had enjoyed numerous skiing trips here, and it would facilitate servicing the requests and needs of clients situated thousands of miles from the company's Florida headquarters. And with nearly 300 courses to its credit around the world, the firm in question—the Arnold Palmer Design Company—had plenty of requests.
"In 2019, before moving here permanently, I came to Colorado for six weeks with my family to spend some time hiking and mountain-biking, but also to visit as many Palmer courses as I could get to," he explains.
Among the Palmer courses within driving distance to his home are Bear Creek Golf Club in Denver and Lone Tree Golf Club—both of which opened before Layton joined APDC upon graduating from Mississippi State University in 2000—and Eagle Ranch Golf Club, a half-hour west of Vail, which debuted in 2001.
The "boss" for whom Layton drew holes and with whom he co-designed the courses in South America plus dozens more in the US and elsewhere was the King—Arnold Palmer himself—though Layton says he never actually regarded him as a boss. "Yes, Mr. Palmer was my employer," he adds, "but he was always my hero who also became a friend. I really thought of Ed Seay as the boss."
Palmer had established his design firm with Seay, a former associate of Ellis Maples, in 1972. Their first course together, Manago Country Club, opened in Japan the following year. The company was originally based in Ponte Vedra, Fla. but when Seay developed medical issues and took a back seat in 2006, Palmer moved it to Bay Hill, 12 miles southwest of Orlando and where he had established his winter home in the early 1970s.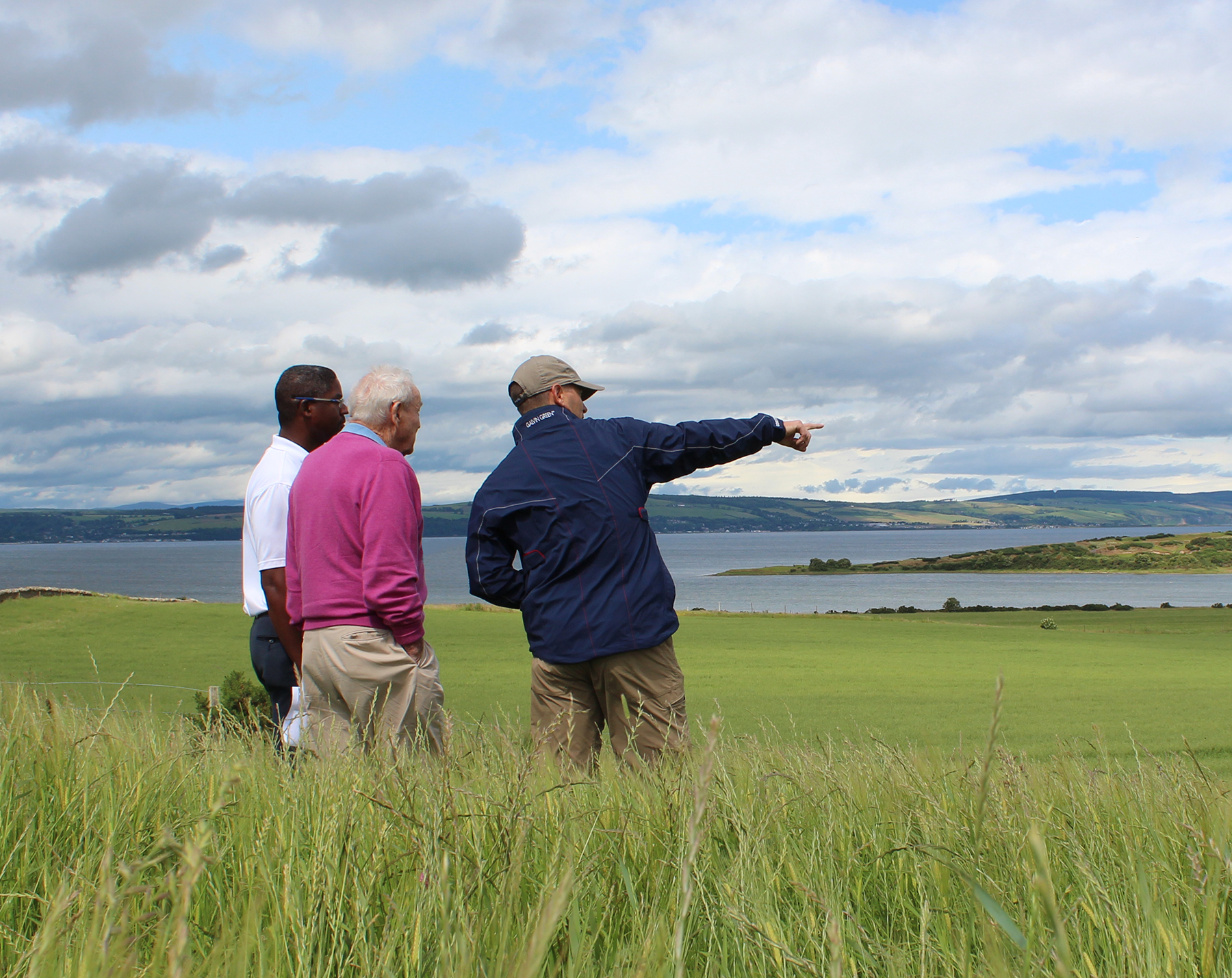 Seay, from whom Layton says he learned a great deal about the business side of designing golf courses, died in 2007, and while his passing was a big loss for everyone involved at the company, the death of Palmer in September 2016 obviously had a profound effect.
That said, Layton was prepared for it mentally. Of course, he shed his share of tears and remembers feeling very emotional during the funeral in Palmer's hometown of Latrobe, Pa., but he knew the time was coming.
"His health had obviously been deteriorating for a while and we could see he was getting weak," he remembers. "But losing someone you've looked up to and worked with so closely with for 20 years leaves a massive hole."
With Palmer gone, many in the industry assumed Layton, together with fellow APDC Senior Architect and VP Brandon Johnson, would formally dissolve the company. Surely, they couldn't continue operating under the same colorful umbrella for very much longer. Completing the courses the company had under construction at the time would be its swan song.
"ARNOLD LEFT US ON SUCH SOLID GROUND, WITH SO MANY COURSES THAT

BRANDON ( JOHNSON) AND I ARE UNIQUELY QUALIFIED TO CURATE."
The fight for survival was a tremendous struggle at times, but his 2018 renovation of the 1999 Palmer design at Naples Lake Country Club in Naples, Fla won such approval, it gave Layton hope of a revival.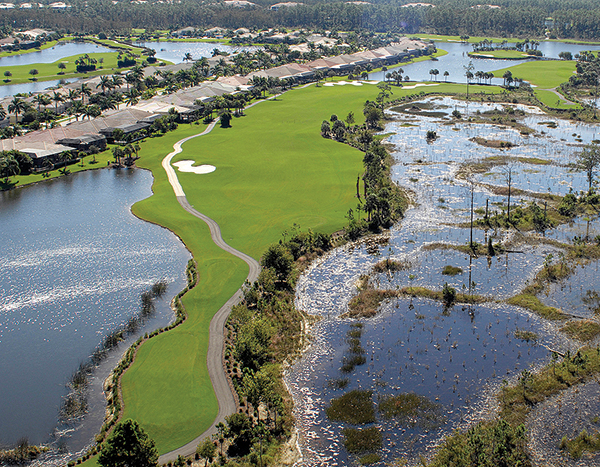 "That was when I really started to feel like we could keep this thing going," he says. "Looking back, Arnold (Layton always called him Mr. Palmer to his face but mixes his first name with the more formal approach in interviews) left us on such solid ground with so many courses that Brandon and I are obviously uniquely qualified to curate."
Since the Naples Lake project, Layton and Johnson have continued to do a superb job of honoring Palmer's legacy while incorporating a few of their own ideas into new designs and renovations— in particular, Lakewood National and Shingle Creek in Florida and Uruguay's Fasano Las Piedras. They have learned to operate the machinery required to build golf courses and adopted the design-build approach so favored today.
By late 2018, Layton believed they were doing some of their best-ever work and, by adopting Palmer's philosophy of never-ending improvement, were succeeding in staying relevant. "In the wake of AP's passing, there were more than a few folks that wanted to write us off," Layton said in an interview with golf architecture web site golfclubatlas.com, "…but there have been examples in other industries of the brand outliving its founder, and if we're doing great work that embodies Mr. Palmer's principles (fun, beauty, playability…) there's no reason we can't honor his memory and continue to improve our portfolio."
Layton has been careful not to become complacent, however. While acknowledging the advantages of representing the Palmer brand, he knows it no longer guarantees work. "I don't assume anything," he says. "Times change as do club chairmen, boards of directors and memberships."
Palmer and Seay always drew up contracts stating that clients risked imperiling the name/brand if they chose not to hire an APDC architect for any future work. Some, such as the owner of Fasano Las Piedras in Uruguay, have honored that, but, Layton says, "there are also clubs that don't care about the contract and are ready to part ways."
Earlier this year, Layton knew he'd be competing for the job of renovating Seattle Golf Club, for which Palmer had created a masterplan in 1996. Kipp Johnson, the club's general manager, concedes he considered other architects for the job, but chose Layton because of his professionalism and respect for the club. "The members there had a special relationship with Mr. Palmer," says Layton. "They wished to continue the association and also wanted the architect most qualified for, and committed to, the work."
The same was true at Teton Pines, a 1987 Palmer-Seay design near Jackson Hole, Wyo. that Layton had visited during his 2019 Western vacation. "A lot of the club's members had a close connection with Arnold and welcomed me with open arms," he says. Upon his return from Uruguay, Layton will be rebuilding three greens and all the back-nine bunkers at Teton Pines.
Layton spends about half the year on the road (at one time working on five or six projects, now one or two but far more hands-on) and half the year in Colorado. When he's not hiking, biking or skiing, he enjoys rounds at Jim Engh's Fossil Trace ("great stylistic design"), Tom Weiskopf's Ridge at Castle Pines North ("solid strategy, good shaping, masterful use of natural features on a really technical, rocky site") and the Gil Hanse renovation of the Tom Bendelow-Donald Ross layout at Lakewood Country Club ("very solid golf on an astoundingly small property"). He also has high praise for Ballyneal and Colorado Golf Club.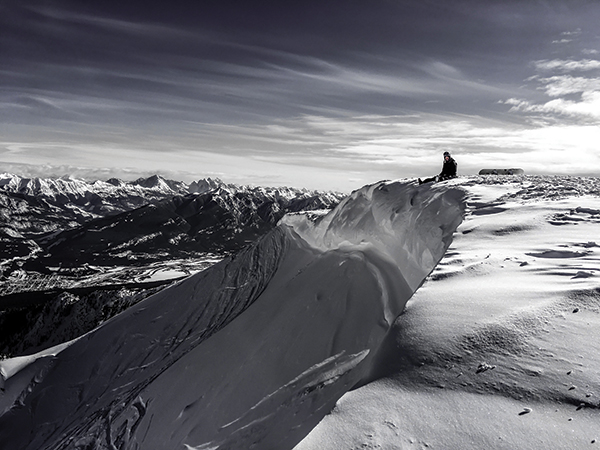 Thad Layton has worked incredibly hard since the gloomy period following the death of Arnold Palmer. He is loving life in Colorado, albeit with a couple of tiny grumbles. "I don't see Brandon as much as I'd like to," he says. "And I sure do miss year-round golf at Bay Hill."
Contributor Tony Dear covers gear for coloradoavidgolfer.com and has written six books and countless articles about golf.
---
This article can also be found in the May Issue of Colorado AvidGolfer.
Colorado AvidGolfer is the state's leading resource for golf and the lifestyle that surrounds it, publishing eight issues annually and proudly delivering daily content via coloradoavidgolfer.com.