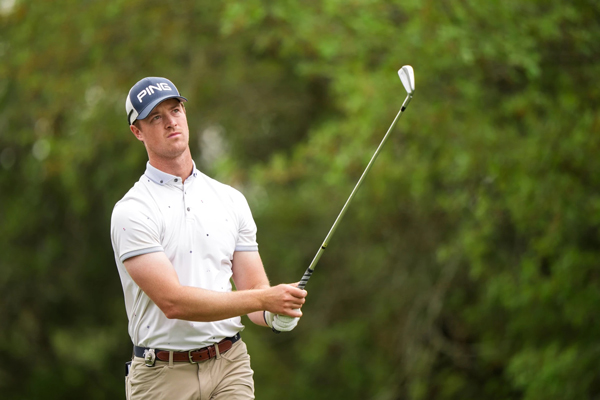 Brandon Bingaman is ready for a major challenge
By Jon Rizzi
With 20 spots on the line in next month's 104th PGA Championship at Southern Hills Country Club in Tulsa, 312 club professionals competed in last week's PGA Professional Championship in Austin, Tex. Of those 312 aspirants, eight represented the Colorado PGA Section, and two of them—Ben Lanting of Bear Creek Golf Club and Geoff Keffer of Lakewood Country Club—made it past the 36- and 54-hole cuts to play in the fourth and final day of competition.
Alas, neither of them will join Scottie Scheffler, Jordan Spieth and more of the world's best May 19-22 in Oklahoma.
But a player with strong Colorado ties will be there: former Mesa State University All-American Brandon Bingaman.
On Brandon
Currently, a 31-year-old assistant professional at Bent Tree Country Club in Dallas, Bingaman shot rounds of 65, 73, 78 and 66 at Omni Barton Creek to finish tied for 11th at one under par. He shook off a miserable third round—"I dropped eight shots in three holes"—to card six birdies and an eagle the following day.
Some of the motivation came from Daniel Coughlan, his boss at Bent Tree and frequent partner in PGA North Texas Section team events. "He knows my game. He knows I went there to compete to win, and then then shot myself in the foot," Bingaman remembers. "After the 78, he texted me. He basically told me, 'You're still in it. You know you can shoot low rounds. Just commit to the number and the shot—and don't worry about the score.'"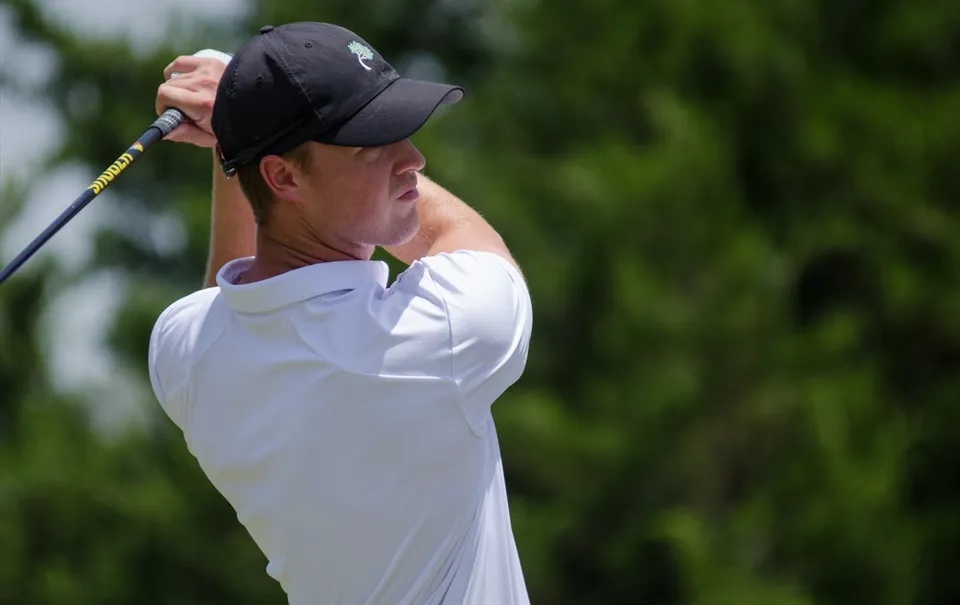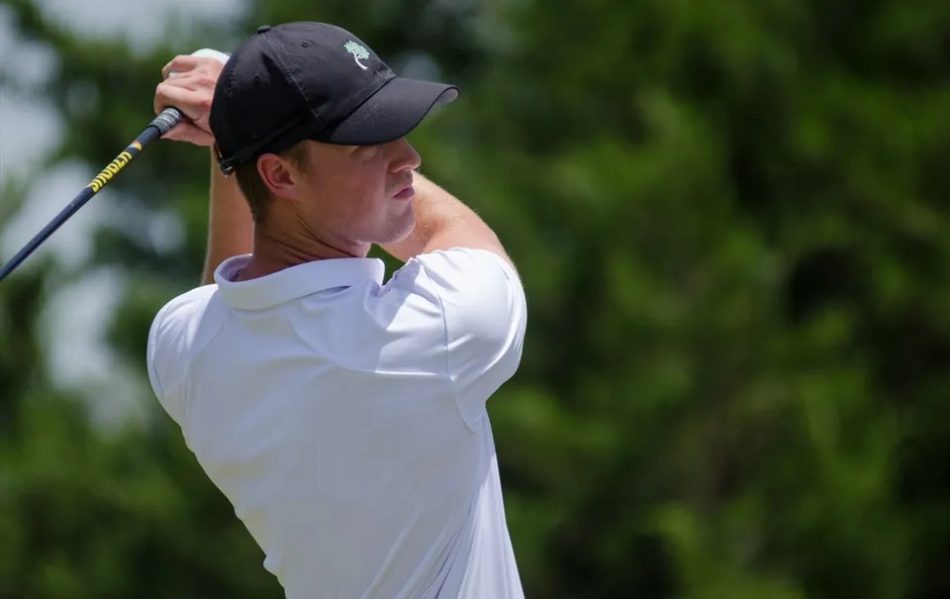 Bingaman knows how to go low. In 2019, the year after setting the three-day scoring record of 21-under in the Rocky Mountain Open at Tiara Rado, he vaulted into second place with a tournament-record 60 in the final round. The Fruita Monument High School graduate played on Mesa State University's first four men's golf teams (2009-'13), made third-team All-American, qualified for the Super Regional and holds most of the school's scoring records.
"When I'm playing well, I just commit to every line I hit out there," he explains. "I get locked into a zone. My dad caddies for me, and he knows to let me be when I'm like that."
"As much physical talent as I'd ever seen…"
Until college, Bingaman's only coaching came from his father, Brad, an itinerant military man who eventually retired on the Western Slope of Colorado.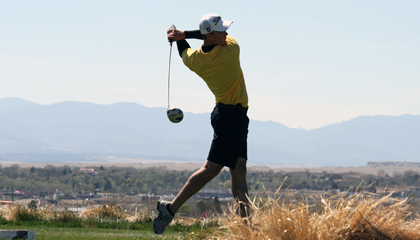 "The first guys who taught me about swing mechanics were Paul Brown and Scott Sullivan," he says, referring, respectively, to the Mavericks first golf coach and current golf coach.
Brown, whose accomplishments as an amateur golfer have earned him a spot in the Colorado Golf Hall of Fame, remembers "Brandon a
s a physical specimen. He's six-foot-four, cut out of stone, with as much physical talent as I'd ever seen on a kid."
In addition to swing mechanics, Brown taught Bingaman course management. "He was always looking right at flag instead of being strategic about where he put the ball on the green," Brown remembers of his 19-year-old star. "And he was always concerned about how other players—like (former Colorado School of Mines standout and current PGA Tour player and) Jimmy Knous—were playing instead of competing against the golf course."
"Thanks for the support, Coach," Bingaman texted to Brown after qualifying for the PGA Championship.
Tee For Texas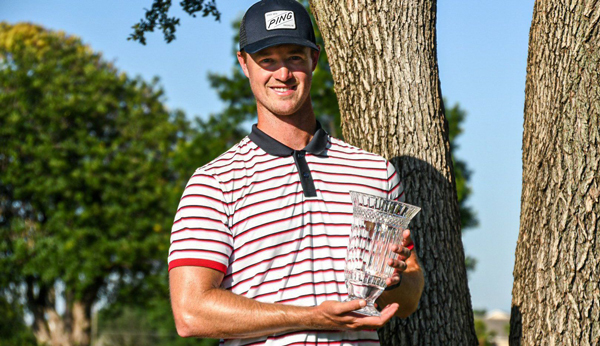 Both men agree that Brandon's move to Dallas was the best thing for his career.
"It's taken me to the next level," Bingaman says. "The quality of information here, the ability to play year-round. And my boss, Dan Coughlan, who played for a living, and plays well, he's fully committed to being the best pro at one of the best clubs in the nation."
Since moving to the North Texas PGA Section in 2019, Bingaman has finished in the top five 40 percent of the time and has won three Section majors—"I held three of the four at the same time, like I was going for my own North Texas 'Tiger Slam,'" he says.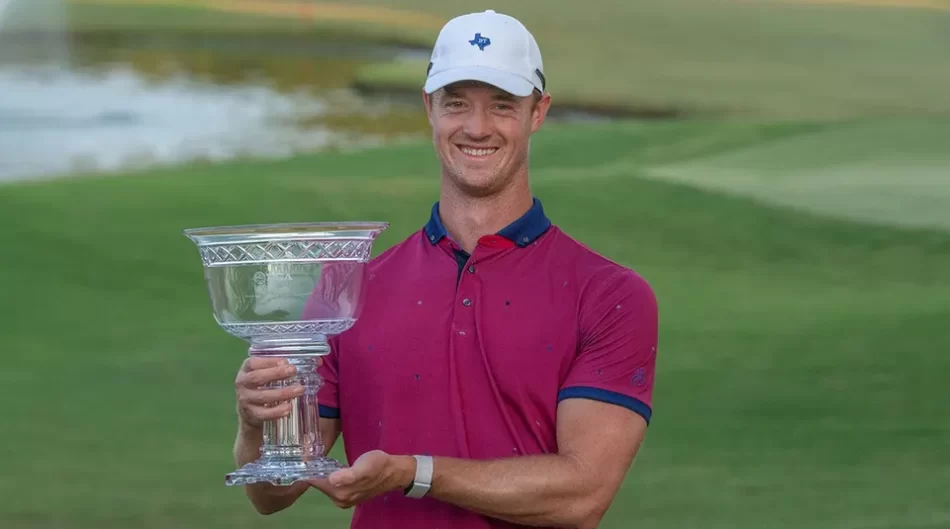 "He's developing confidence as a person and a player," Brown says. "He's a wonderful young man. I look forward to seeing how he does at Southern Hills. He'll be a little starstruck. You've got to think nothing is too big for you. Instead of looking at all the tour guys and the media, put the blinders on."
Bingaman, who will turn 32 just days after the PGA Championship concludes at Southern Hills, swears the moment won't be too big for him. Between now and then, he's going to play a practice round at Southern Hills, where many Bent Tree members have contacts.
"I know I can compete at Southern Hills," he says. "I'm not just there to make the cut. I'm kind of excited for opportunity to show the big boys what's up."
---
For more of the latest Colorado golf news, visit our NEWS & PROFILES PAGE.
Colorado AvidGolfer Magazine is the state's leading resource for golf and the lifestyle that surrounds it. CAG publishes eight issues annually and delivers daily content via coloradoavidgolfer.com.