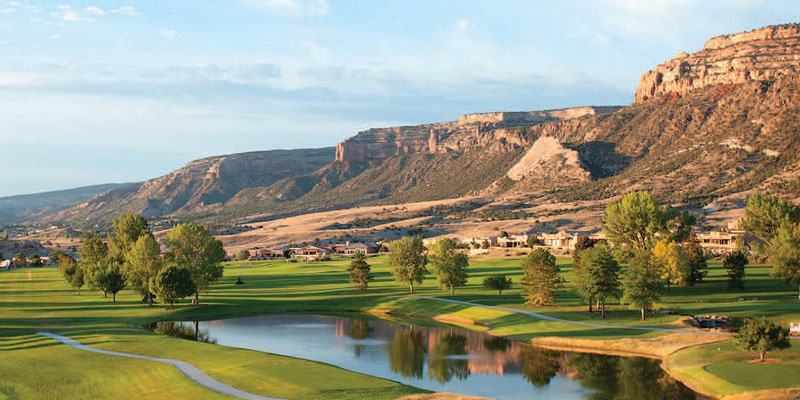 The 81st edition has a new sponsor and big plans.
APPROPRIATELY ENOUGH, a 15-foot-high likeness of a prehistoric creature will appear this August at Colorado's oldest open golf championship, the Rocky Mountain Open. Yet the inflatable dinosaur looming at Grand Junction's Tiara Rado Golf Course is less a symbol of the tournament's 80- year past than it is an expression of the event's promising present and future.
"Dino," the long-necked green apatosaurus, represents Sinclair Oil Company, which begins a three-year deal as the presenting sponsor of the Rocky Mountain Open August 22-25. The family-held Utah concern, which also sponsors an ARCA race car, is committing $25,000 in each of the next three years to take the event to the next level in terms of prize money, prestige and participation.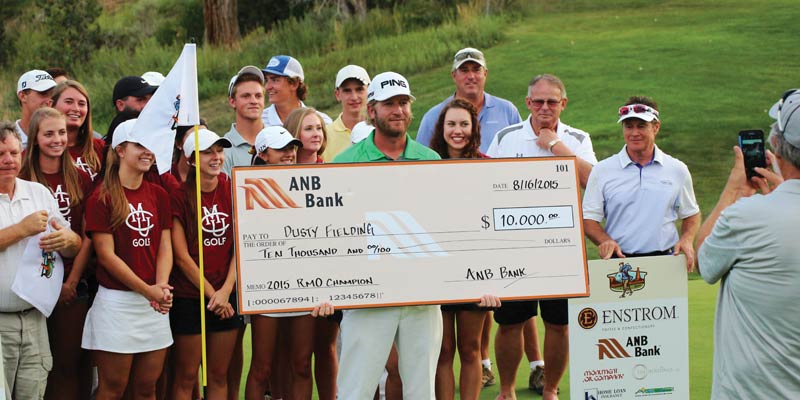 "We're well on our way to re-establishing this as a top-tier golf event," says Enstrom Candies President Doug Simons, who teamed with Monument Oil President Paul Brown and ANB Bank Regional President Vance Wagner to purchase the rights to the Rocky Mountain Open in 2014. "We're going to continue raising the purse and do great things for the community."
With Enstrom as presenting sponsor for the past five years, the Rocky Mountain Open has contributed more than $100,000 to the Colorado Mesa University athletics department for scholarships and other needs. Simons presents the check during halftime of the CMU homecoming game. The RMO has also established an endowment for the school, which, when fully funded, will allow the RMO to diversify its largesse.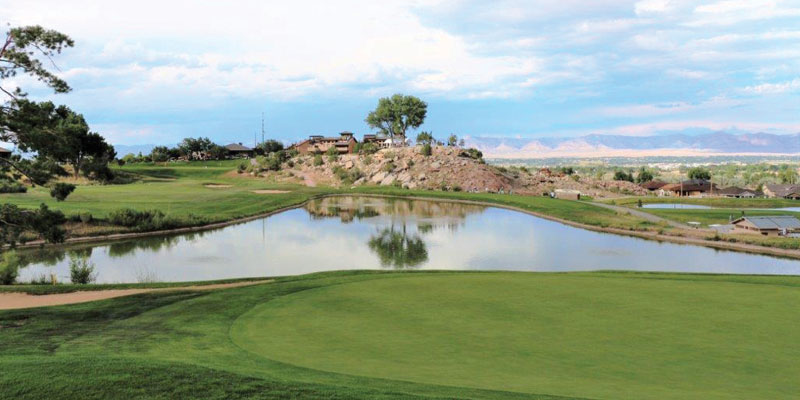 Sinclair's sponsorship of the Rocky Mountain Open translates to an increase in first-place prize money—from $10,000 to $15,000, and all pros making the cut are guaranteed to win more than their entry fee. Enstrom has maintained its level of commitment, and Simons wants to ensure the other sponsors follow suit. "Just because Sinclair is on the board for $25,000 doesn't mean I can drop from $15,000 to $5,000," he says. "That's not how you build something."
The 81st Rocky Mountain Open Presented by Sinclair Oil Company will feature a Thursday Four-Ball Pro-Am and amateur and professional divisions that tee off separately Friday through Sunday. Five amateurs have won the overall championship, including two Colorado Golf Hall of Famers: Lou North, who took the 1957 title, and the aforementioned Paul Brown, whose victory 30 years after North's was the last in the event by a nonprofessional player.
"This tournament has a great tradition that deserves to be built upon," Brown says. Babe Zaharias played it twice. Orville Moody won it six years after winning the U.S. Open. For years, the best golf professionals from Colorado and the West would arrive every August for the action. Players like Las Vegas, New Mexico's Gene Torres and Las Vegas, Nevada's Monte Montgomery both won twice (Montgomery's came 21 years apart). Colorado Golf Hall of Fame members John Rogers, Gene Root, Ted Hart, Vic Kline and Bill Loeffler all took home a winner's check, while the Hall's multiple RMO winners include J.D. Taylor (three), Pat Rea (four straight) and Jack Sommers (four).
Like his father "Skeeter" before him, Jack Sommers was the pro at Lincoln Park, the longtime home of the RMO, as well as at Tiara Rado. Jack, his older brother, Dan, and Skeeter also combined for eight RMO victories.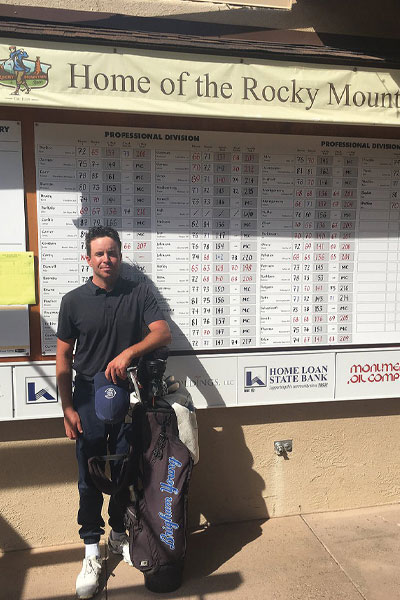 The most memorable came in 1978, when Jack shot a final-round 65 but missed a three-foot putt on the last hole that would have clinched the win. Instead, he found himself in a playoff with his big brother. "After I beat him on the first playoff hole, my dad asked me whether I'd missed that putt on purpose. 'Hell no, I didn't miss it on purpose!' I snapped. 'I wanted to beat him!'"
Last year's event brought another noteworthy playoff, as former Brigham Young University star Justin Keiley repeated as champion by defeating CMU grad Brandon Bingaman on the first extra hole. Both players had fired a 21-under-par 192 on the 6,972-yard course—a record for the three-day event.
This level of competition—as well as the increased purse—can't help but generate buzz among players. Simons has enlisted support from people who'll put up competitors at their houses and from the marketing folks at the Grand Junction Visitors Bureau. What could be better than championship golf at the base of the Colorado National Monument during peach and wine season?
"We get more participation every year," says board member Vance Wagner, who previously sat on the Colorado Open Golf Foundation board. He's talking about players, fans, volunteers and media. "We work really hard to build awareness."
To that end, the RMO board has also engaged individuals who have worked on the highly successful Alpine Bank NJCAA Division I JUCO World Series staged annually at Grand Junction's Sam Suplizio Field.
Simons—whose wife's grandfather, Chet Enstrom, served as the RMO's first tournament chairman in 1939—takes justifiable pride in perpetuating the longevity of the event and communicating its prestige by creating a "winner's wall" breezeway and permanent scoreboard at Tiara Rado. "It's a labor of love," he says. "Having Sinclair on board is huge. We're just going to keep nurturing it and make sure it grows."
Wagner is even more optimistic: "We would love at some point to get to the level of the Colorado Open."
---
This article appeared in the 2019 July Issue of Colorado AvidGolfer.
Colorado AvidGolfer Magazine is the state's leading resource for golf and the lifestyle that surrounds it, publishing eight issues annually and proudly delivering daily content via coloradoavidgolfer.com.