A couple of products/brands you'll be pleased to know.
By Tony Dear
They're still happening certainly –  Ping has been quite active recently releasing the Anser Patent 55 putter, 4.0 Glide Wedges and PLD Milled putters in the last couple of weeks, while Scotty Cameron introduced seven new Phantom X putters yesterday (with three more coming in June), TaylorMade debuted its distinctive new Tour Response Stripe ball along with the Tour Response and Soft Response balls at the end of last week and Tour Edge added to its Exotics line with the C722 and E722 drivers and irons – but hardware launches, and those of the bigger-ticket type, have slowed significantly since the close of 2021 and the PGA Merchandise Show toward the end of January.
We reached the point where golf news became a year-round thing years ago, but there are periods when it's not quite so, er, loud.
Such times allow us to mention products that would otherwise get lost in the noise – items that may not cost much or come complete with $multi-million marketing budgets, but which enhance our enjoyment of the game nonetheless. Here's two we suspect you haven't heard of but are worth knowing.
No Sweat
Justin Johnson played in a hockey league in Minneapolis where a number of players taped sanitary pads to the inside of their helmets to prevent sweat from dripping into their eyes. It wasn't an ideal solution so, in 2008, Johnson, an entrepreneur and inventor, went to work with various polymers creating a proprietary layering system that immediately wicked sweat from the skin and locked it in inside an interior core preventing odor from escaping and sweat from impairing the player's vision. Word got round and before long the adhesive NoSweat liners which can easily be replaced (typically after four or five games/rounds) were adopted by NFL players as well as those from MLB and the NHL. In recent years, they have also found their way into the caps of PGA Tour players.
NoSweat liners are comfortable (barely noticeable really), hypoallergenic, prevent stains from forming and reduce or eliminate fogging of visors or sunglasses. They are available in packs of three, six, 12 or 25.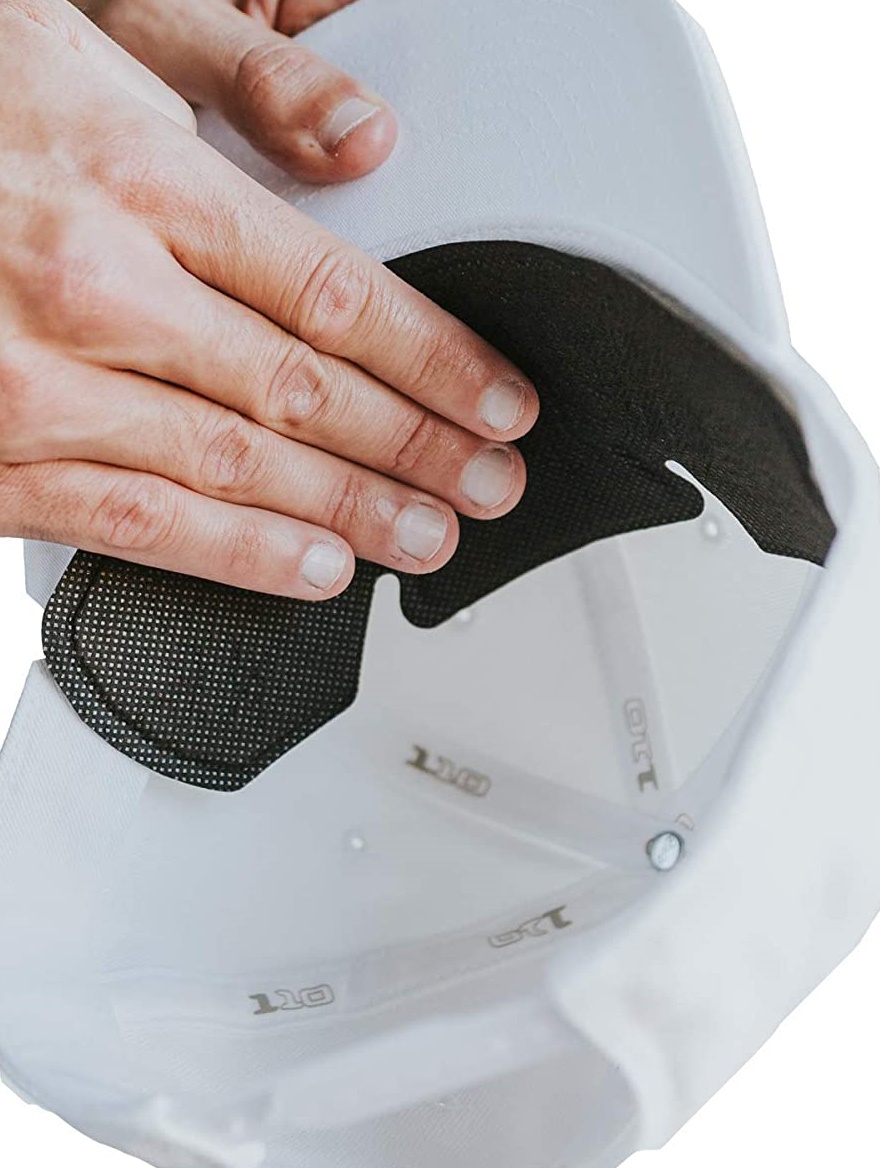 $12.95 (3), $17.95 (6), $29.95 (12), $44.95 (25)
Subscribe and save 60% ($26.97) on your first order, and 30% ($13.49) on all remaining orders.
nosweatco.com

Whiskers Shoelaces

Necessity is the mother of invention, of course, so when Kyle Groth snapped a shoelace while dressing one day and then searched for replacements but discovered few places sold "just laces" and those that did sold really boring ones, he decided to invent shoelaces that were different – "tiny little rebellious threads of self-expression" is how they are described on the company's web site – and which didn't come attached to any shoes.
So the Cornell graduate, who had captained the university's baseball team, graduated with a major in finance and minor in hospitality and who had helped build successful spirits, media and tech brands, took himself down a six-month rabbit-hole to find out everything he could about the shoelace business. Having emerged (partially), at the end of 2017, he founded Whiskers Shoelaces alongside co-founder, Mike Gossett who had a combined 23 years of experience in the shoe business working first at Nike, then Crocs.
At first, no factory in America would make the distinctive laces so production began in Taiwan. But the going was awfully slow with just 100 or so pairs being sold in the first few months. Word of mouth helped sales rise to 1,000 pairs per month by the end of 2018 which is when customers started requesting laces for boots and sneakers.
Production moved to North Carolina in 2020, and now the company offers laces in four categories, ten lengths, four patterns, eleven colors and three shapes. The laces are made from recycled plastic bottles, and the spools around which they are wound come from a birch farm in Maine.
Whiskers began making golf laces at the end of 2021 and now offers 79 different styles and lengths. It also offers a dozen styles of sock.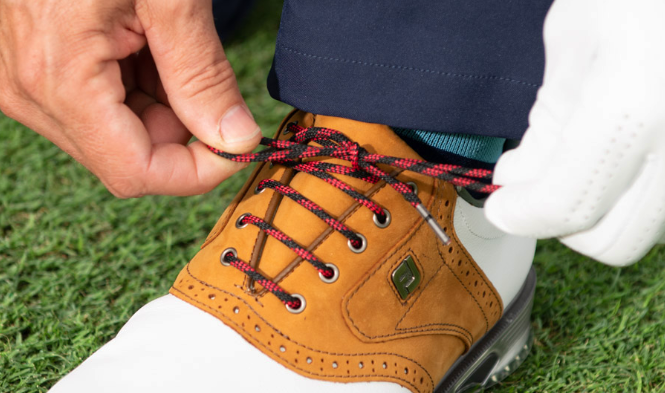 $15 (individual pair). $40-$60 (lace bundles – three-five pairs). Socks are $18 per pair. Lace/sock bundles are also available.
whiskerslaces.com
---
For more on the latest and greatest gear in golf, visit our GEAR PAGE.
Colorado AvidGolfer Magazine is the state's leading resource for golf and the lifestyle that surrounds it, publishing eight issues annually and proudly delivering daily content via coloradoavidgolfer.com.
Follow us on Twitter, Facebook and Instagram.