What to Wear
by Tony Dear
While people generally aren't spending time on their decks or walking around in t-shirt and shorts, wintertime in Denver isn't so bad. Temperatures are actually fairly moderate with December and January daytime highs reaching the mid to high-40s, and often the 50s. And though the city does get about 60 inches of snow between the beginning of November and end of April, it doesn't stick around for long usually, so golf courses typically remain open year-round.
No one's breaking any course records at this time of year though, and we're certainly not saying you have to play your winter golf outside. Most readers will withdraw to indoor facilities to work on their games or perhaps participate in indoor simulator leagues. But a good many hardy souls will head out into the cold knowing that a little preparation, and some enlightened clothing purchases, go a long way.
As it is with real estate, a lot of playing winter golf successfully is about 'location'. It's not where you play that's important though, but where on your body you wear appropriate attire. Think extremities – top, bottom and sides, or rather head, feet, and hands.
It's a common misconception that we lose the majority of our body heat through our heads (experts say it's actually nearer 10%), but it still makes sense to wear a beanie or, better yet, thick wooly hat if you're out in the cold. A combination of waterproof shoes/boots and thermal socks will prevent the misery of trudging the course with cold, wet feet. And, as the only part of your body in contact with the club, it's essential your hands remain dry and warm if you are to have any feel.
Hat
Titleist Boarwalk Pom Pom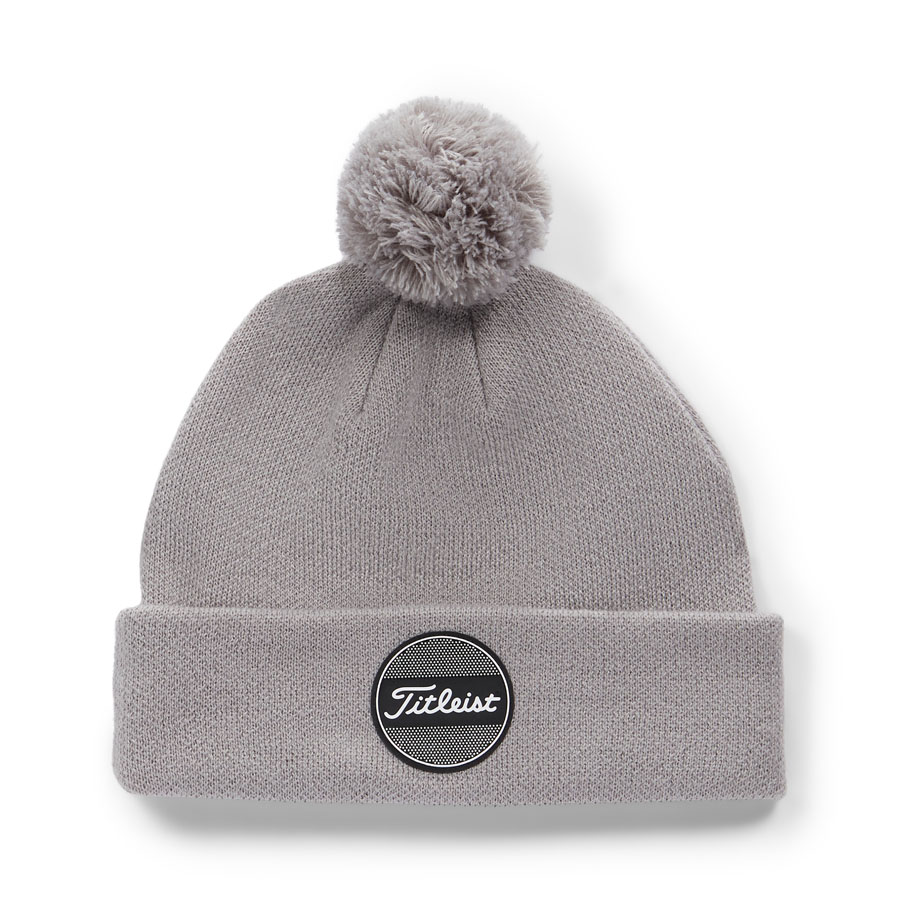 Acrylic five-gauge, tricolor knit and classic pom pom top. Interior microfleece liner. Three color choices.
$30
Shoes
Under Armour Hovr Drive 2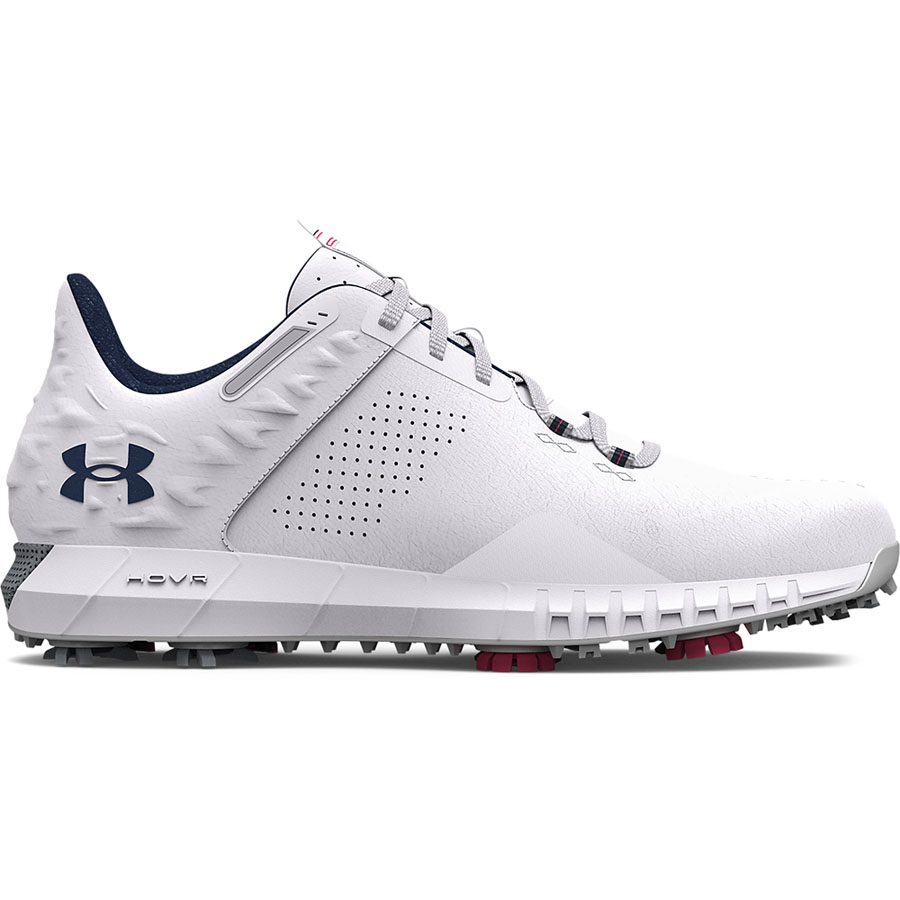 Breathable, supportive microfiber upper and lightweight waterproof membrane keep you cool and dry. UA HOVR placement supports foot's natural motion. Lightweight and durable.
$160
Socks
Heat Holders Joshua Original Crew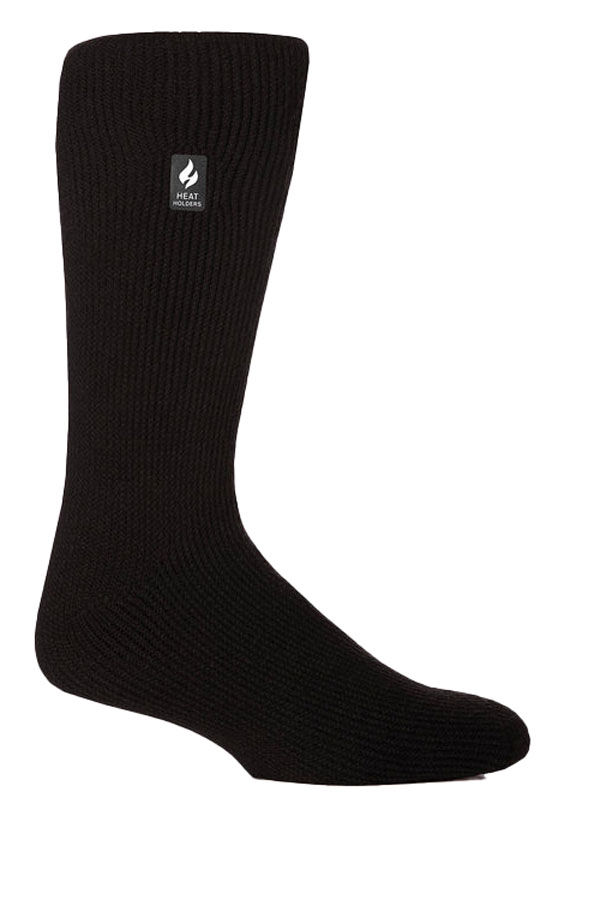 91% acrylic, 5% nylon, 3% polyester, 1% elastane. Made from specially developed, heavy, bulk yarn which has extreme thermal qualities. Long pile cushioning.
$18
Handwarmer
G-Tech heated Handwarmer Sport 3.0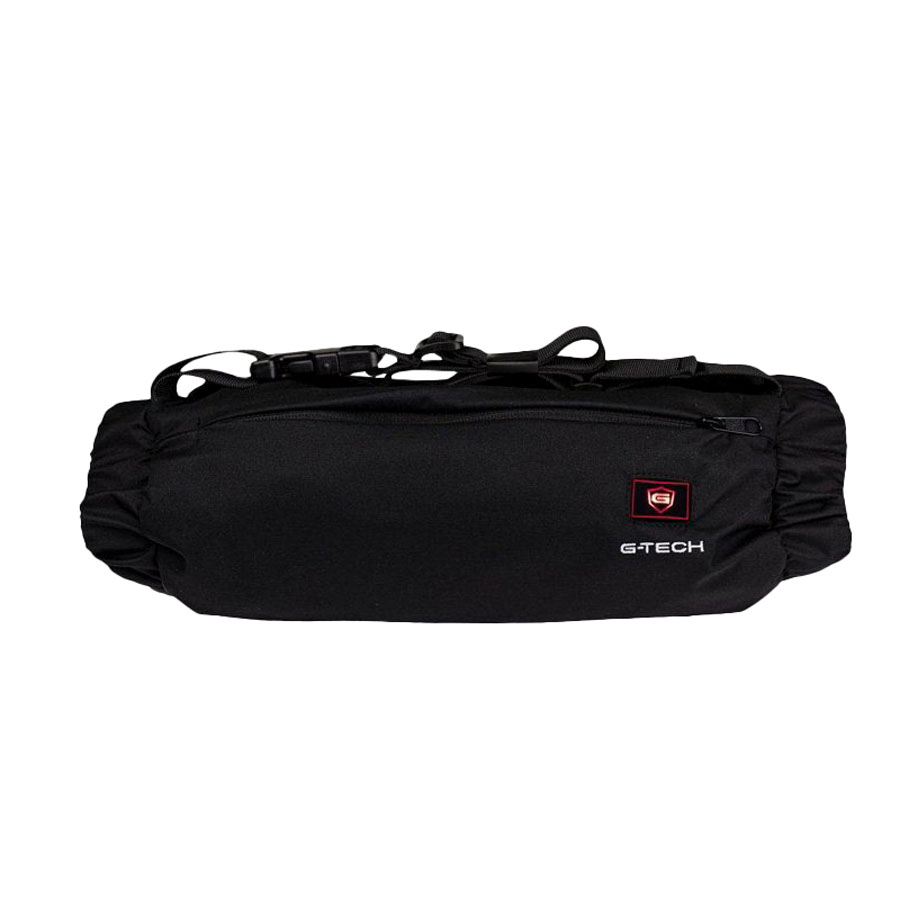 Provides up to 12+ hours of consistent, unwavering heat. Ultra-fast heating capability.
$165
As for the torso and arms, it's well-known that layering is the way to go. Before the benefit of wearing multiple layers was amplified, and before research and technology revealed the optimal materials for keeping the body warm while also preventing sweat build-up and allowing you to swing freely, golfers tended to rely on one or two layers that performed extremely poorly – a collared T-shirt made of cotton beneath a thick, heavy pullover/sweater. Cotton can retain up to 27 times its weight in water and is a poor insulator. And the similarly unbreathable pullover would give your body heat nowhere to escape. Following the round when the now sweaty, red-faced golfer removed the garment, you could almost feel the release of damp heat.
Today's fabrics allow sweat and moisture to pass through the first layer meaning the golfer remains dry. Heat passes slowly between the base and mid/outer layers, however, meaning the body stays warm.
A breathable turtle or crew-neck base layer and stylish, insulating mid-layer is ideal. And a breathable (20'000g/m2/24h is a good rating and means 20,000 grams of water would pass through a square meter of the fabric in 24 hours), waterproof jacket outer-layer can be added if necessary. The beauty of having multiple layers, as well as being warm and breathable, is that they can be taken off easily should the temperature rise, or rain stop.
Base Layer
FootJoy Phase One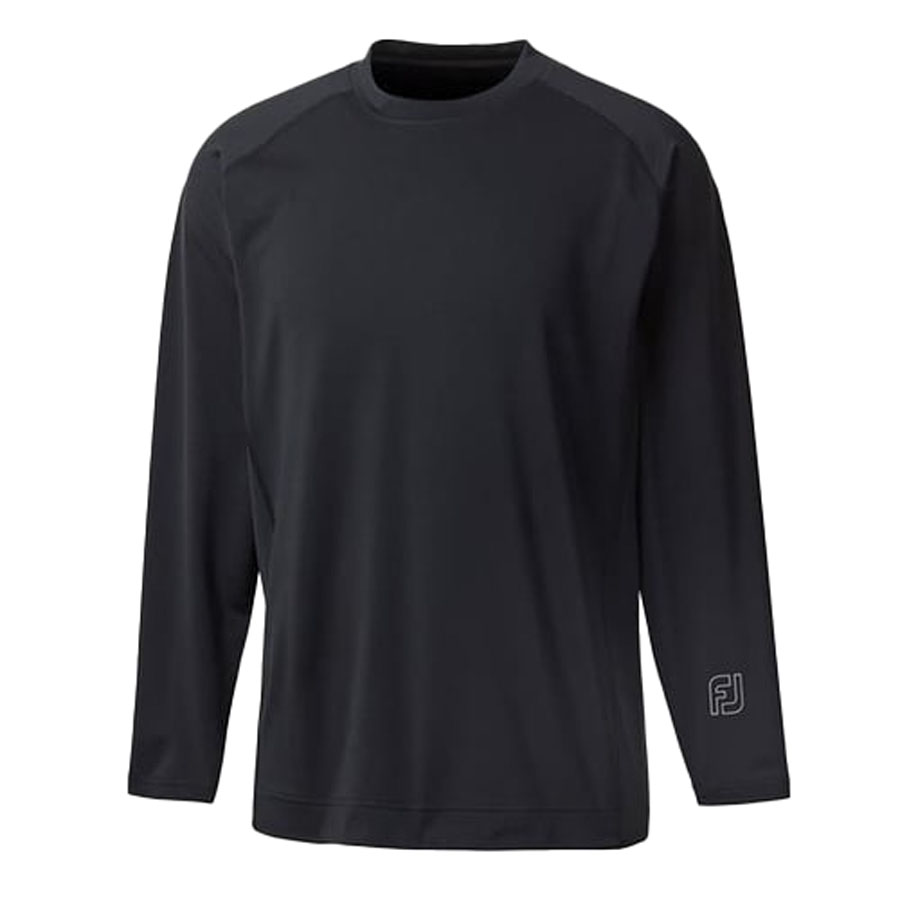 Back side graphene print offers temperature-regulation through advanced thermal conductivity. Close, body-hugging fit.
$68
Mid Layer
Peter Millar Forge Performance Quarter-Zip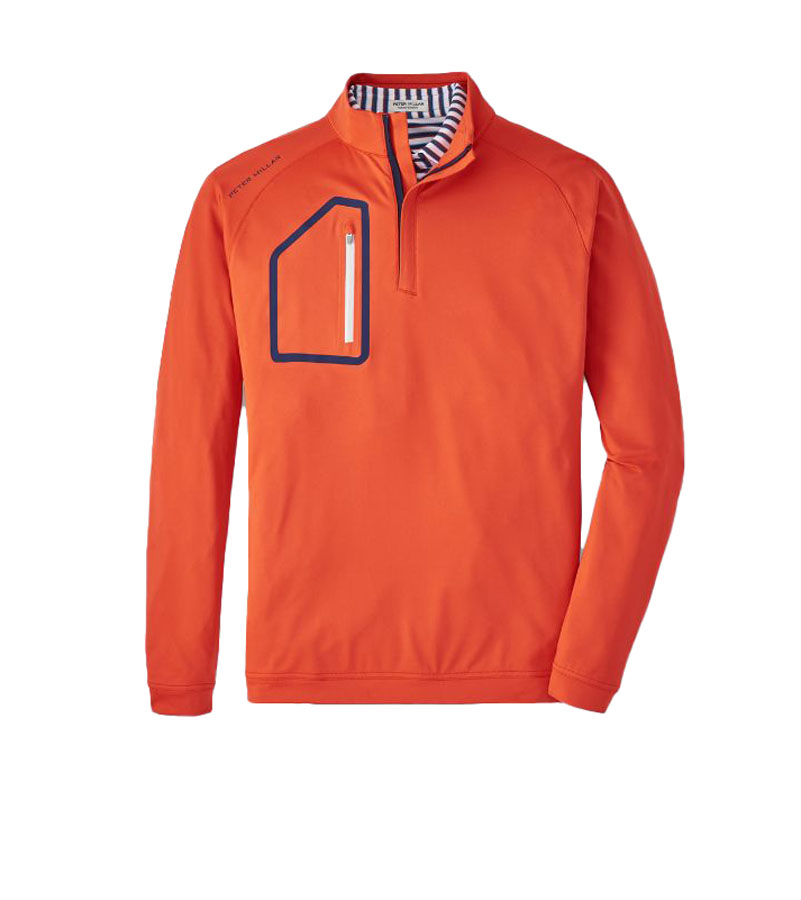 91% recycled polyester/9% spandex. Four-way stretch, moisture-wicking, welded chest pocket,  PU accents and reflective heat seal highlight a modern sportswear aesthetic.
$145
Outer Layer
Galvin Green Armstrong Jacket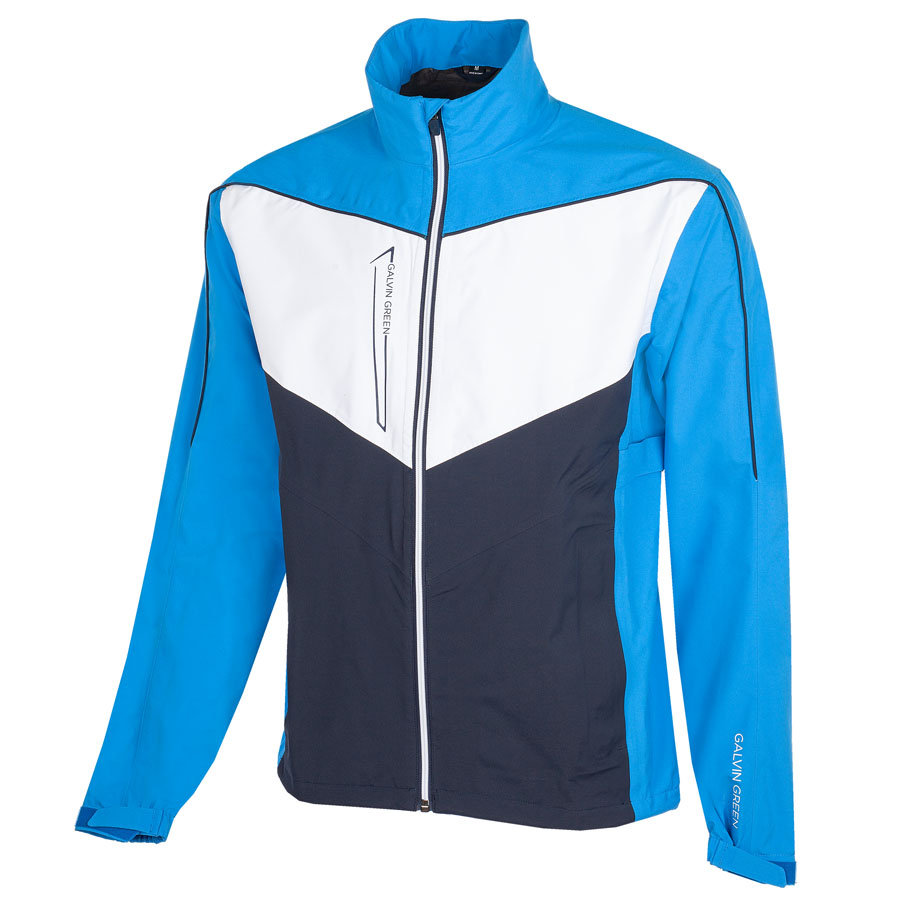 Made from GORE-TEX Paclite – lightweight and easily packable. Waterproof, windproof, breathable.
$390
Outer Layer
Sun Mountain Colter II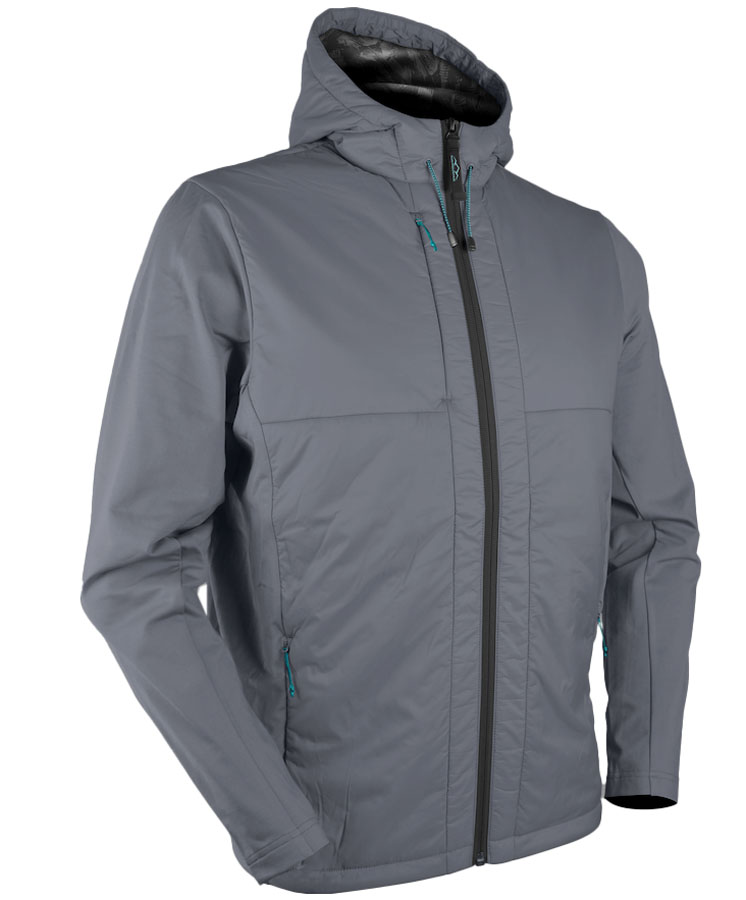 Insulated panels to keep core warm, adjustable, insulated hood. 37.5 active particles embedded in insulation accelerate vapor movement preventing overheating and moisture build-up.
$150
Don't forget your legs, though your usual pants with waterproof bottoms should be sufficient. And you'll need to give some thought to accessories too – neck-warmers, waterproof gloves, mitts, umbrellas, and towels (you'll need a good, absorbent one – or two – to keep your grips as dry as possible if it's raining.)
Outer Layer
KJUS Pro 3L 2.0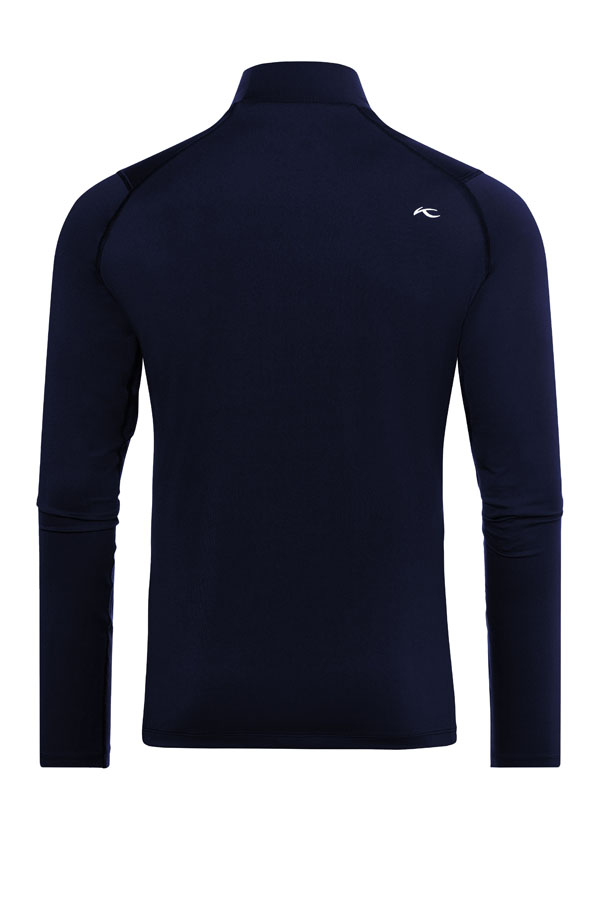 100% Polyester | 79% Polyester, 21% Elastane. 20,000mm waterproofness. 20'000g/m2/24h breathability.
$500
Neck Warmer
Titleist Snood Neck Warmer

Moisture-wicking, antimicrobial, fleece-lined polyester.
$30
Pants
Zero Restriction Packable Pants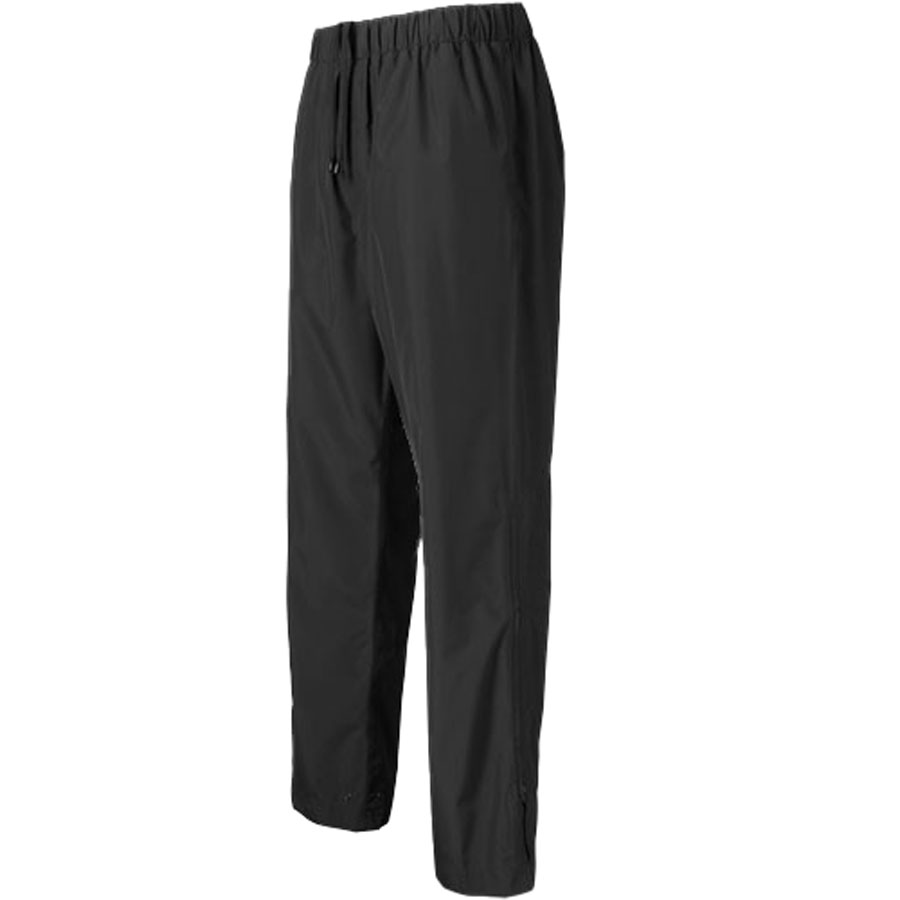 Waterproof and highly breathable, packable fabric ensures all-weather performance. Adjustable waistband with elastic drawcord. Leg zippers with rain gutter. Ankle hugger snaps system keeps water off shoes.
$245
Mitts
Ping Cart Mitts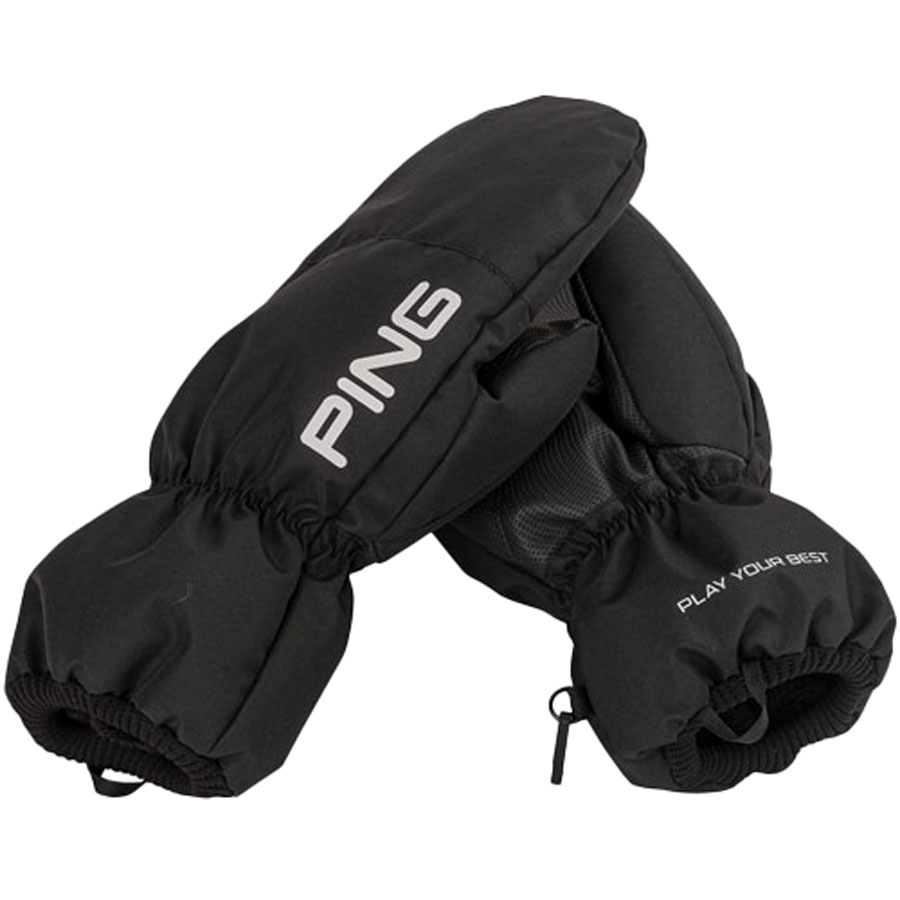 SensorWarm Technology and a five-finger fleece liner protected by a weather-resistant exterior.
$45
Waterproof Gloves
Mizuno RainFit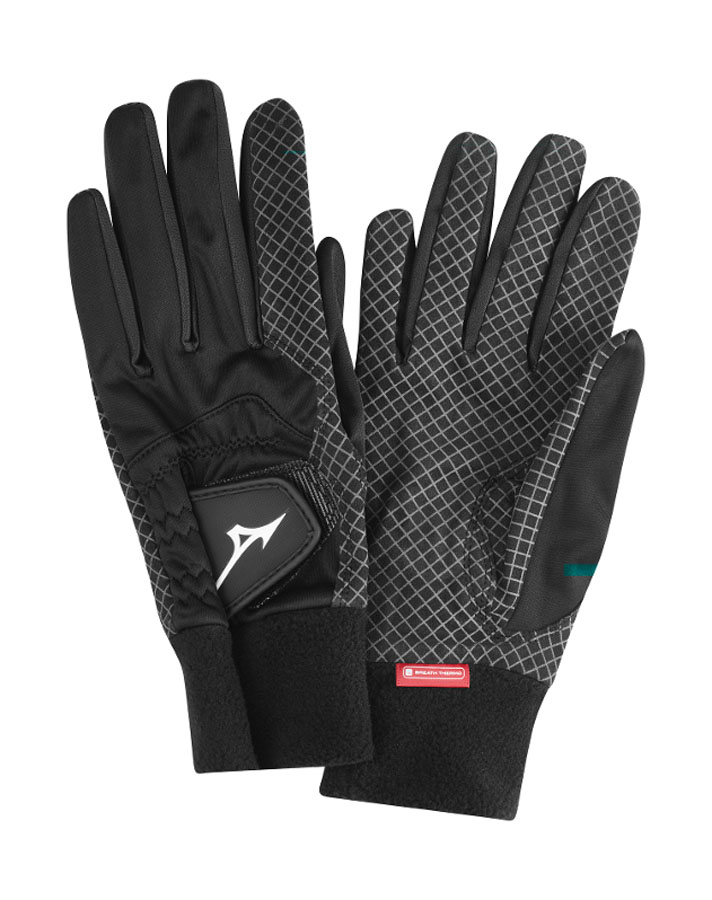 Features Mizuno Clarino, an elite Japanese synthetic suede that provides superior grip during wet conditions. Sold in pairs.
$23
Umbrella
Weatherman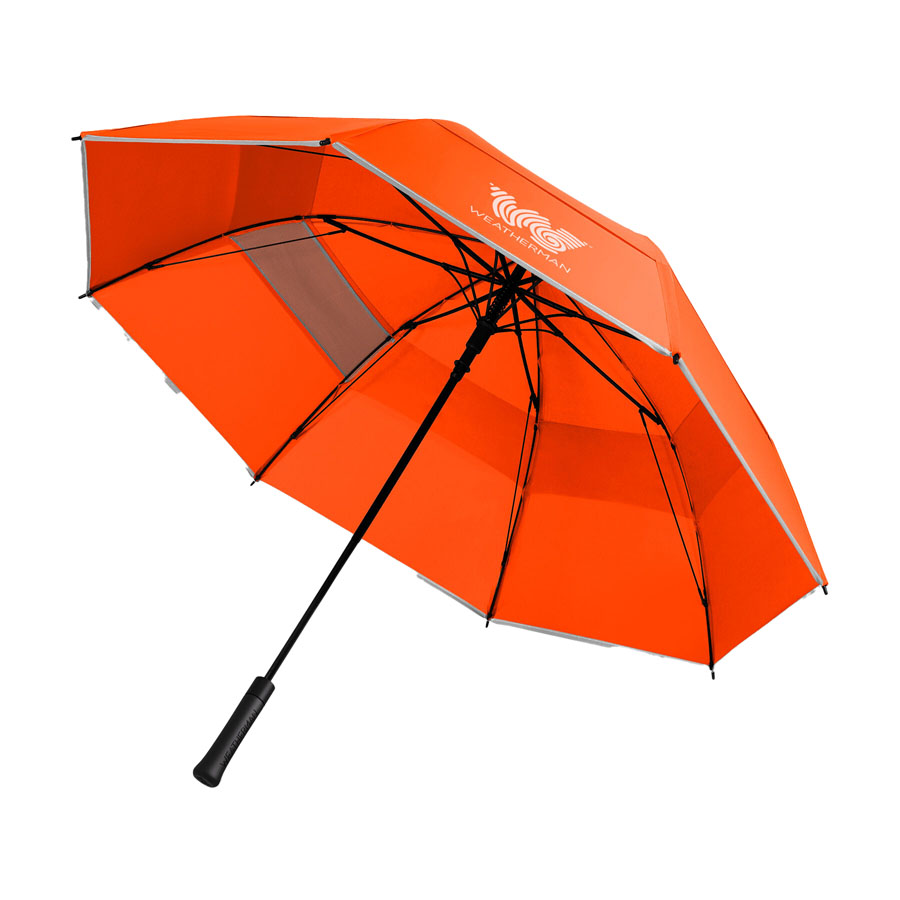 UPF 50+ sun protection, auto-open manual close, mesh pocket, Wind-tunnel capabilities for up to 55 mph, reinforced silicone rib for hanging towel.
$45
Towel
Ghost Golf Greenside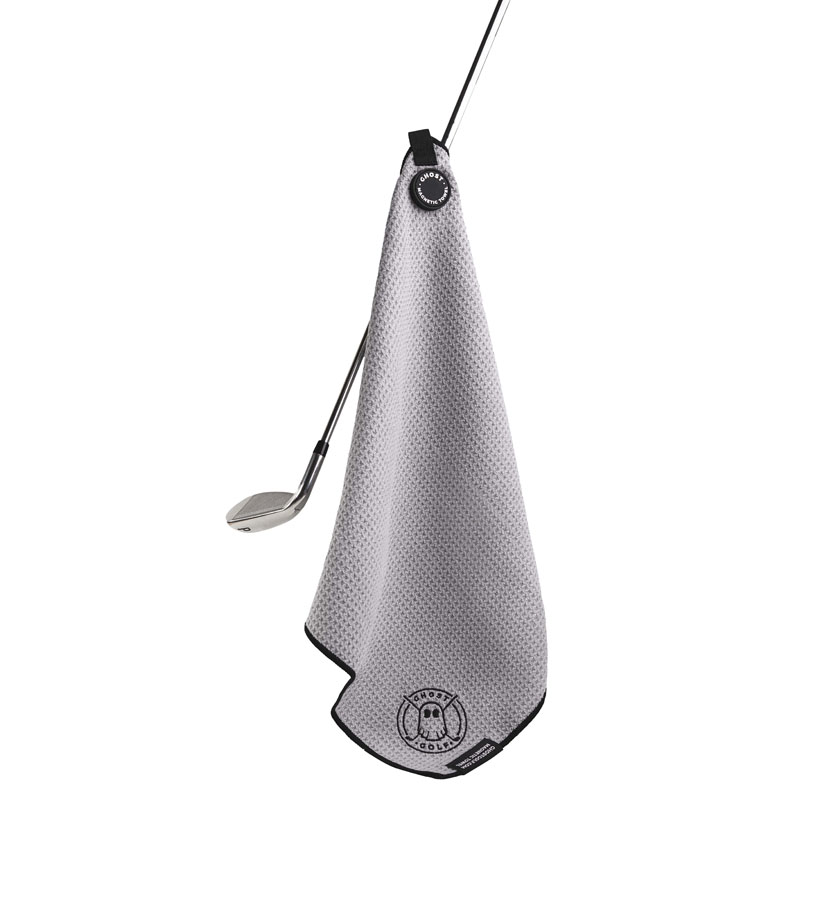 Silicone logo hides magnet which attaches towel to clubs or cart (no bending down to pick it up). Made with microfiber capable of holding 400x its weight in water.
$40
---
Colorado AvidGolfer Magazine is the state's leading resource for golf and the lifestyle that surrounds it, publishing eight issues annually and proudly delivering daily content via coloradoavidgolfer.com.