It might look a bit scary to the mid-high handicapper, but the pros are raving about the new Ping Blueprint.
By Tony Dear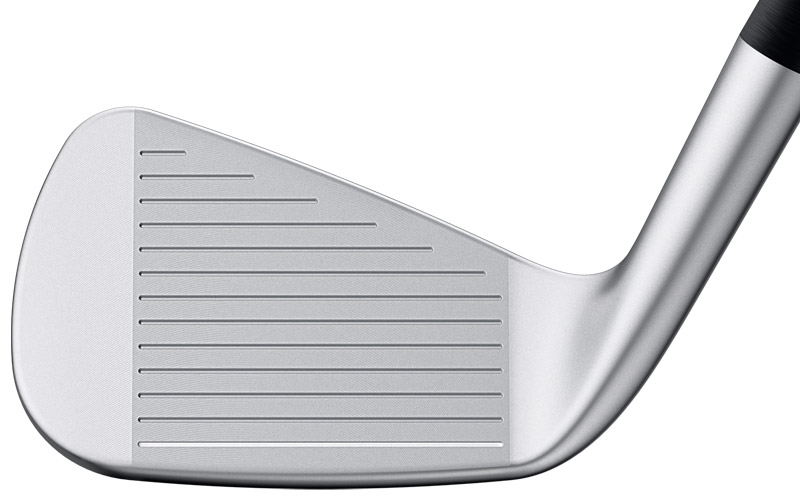 IT'S NOT OFTEN the President of a golf club manufacturer all but warns people not to hit his company's latest club. But that's what John K. Solheim is saying about Ping's new Blueprint iron which first appeared on Tour nine months ago, which Louis Oosthuizen used to win the South African Open last December, and which Ping finally released for pre-order and custom-fitting at authorized PING golf shops around the world on Monday.
Okay, Solheim isn't literally saying don't hit them. He's just summoning Bethpage Black's famous sign while it's still fresh in our memory to warn certain golfers this iron might not be for them. "The Blueprint is an extremely difficult iron to play," he says, "which we recommend only for highly-skilled golfers."
The Blueprint certainly isn't Ping's first move into the better-player market, of course. It has been making beautiful forged blades, or rather near-blades, for a while now. In fact, there are times when it feels like the company Karsten Solheim founded in 1967, and which introduced its first perimeter-weighted irons two years later, has evolved from an everyman, amateur-friendly brand into a better-player brand. I mean, can you imagine Karsten saying "Our new club is an extremely difficult iron to play?"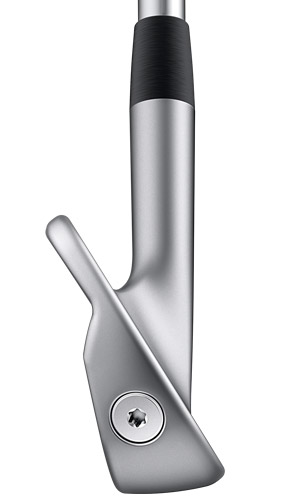 Similar in looks to both the iBlade and i500, the Blueprint actually replaces neither. All three remain in the Ping iron line-up which is surely now as comprehensive as any.
So how does the Blueprint differ from its stablemates? Well, this club is almost entirely about precision, control, and workability. A tungsten screw is positioned in the toe to increase the club's Moment of Inertia (MoI), but really the golfer looking for forgiveness and any hint of a game-improvement feature should look away now.
We recognize we are talking to a pretty small percentage of readers here, but we thought everyone might at least enjoy the images of this beautiful club. Everything about it says 'better-player' from the thin top-line, to the muscle-back design, to the shorter blade length, to the lack of offset, to the club's mass being concentrated in the impact zone, to the narrow sole, to the compact heads forged from 8620 carbon-steel.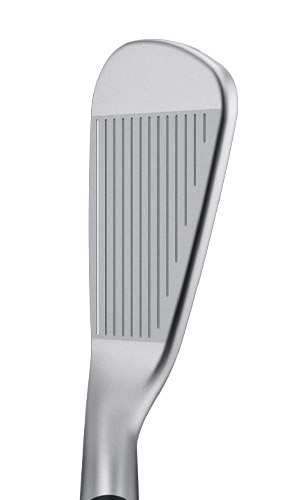 "Every detail is extremely precise and carefully calculated," says Solheim. "The resulting design is spectacular in every way for the elite player — performance, feel and looks. It's a true shot-maker's iron crafted with precision, and for precision."
Ping staffer Tony Finau, like Oosthuizen, put them in play as soon as he could. "They're workable, incredibly versatile and feel great," he says. "There isn't a single shot I can't hit with them, which gives me a lot of confidence in pressure situations. The look at address is also perfect; the size and shape really fit my eye."
It was Oosthuizen who first tasted success with the new club though. "The feel is amazing," he says. "I love the feedback I get and how smoothly they go through the turf from any lie. They're like no other iron I've ever hit."
$230 per iron
Available: 2-PW
Stock grip: Golf Pride MCC Align Black/White. Arccos Smart Grip available (see last week's report). Other custom grips available.
Stock shafts: True Temper Dynamic Gold 120 (S300, X100), PING AWT 2.0 (R, S, X). Custom shafts available.
For more infor on the Ping Blueprint Irons, visit ping.com.
---
For more on the latest and greatest gear in golf, visit our GEAR PAGE.
Colorado AvidGolfer Magazine is the state's leading resource for golf and the lifestyle that surrounds it, publishing eight issues annually and proudly delivering daily content via coloradoavidgolfer.com.