Magazine says GOLFTEC, CommonGround and Denver Country Club are home to some of the state's finest instructors.
There's been time spent on beaches in Mexico and buddies getaways to Aspen, not to mention one of the greatest gifts of all—spending time with a new addition to the family. But amid all the fun, frivolity and memory making–not to mention January's plummeting temperatures–for some of Colorado's finest golf instructors, there's still the desire to get back to business.
"Once March hits, it's go, go go all the time," said Nathan Morris. "But I'd really like it to be go, go go all the time all year long—I can't wait for March; I can't wait for my students to come back."
That attitude perhaps goes a long way in explaining why Morris, a director of instruction at GOLFTEC's Westminster training center, was named one of Golf Digest's Best Young Teachers in America. Since 2008, every two years the magazine has honored instructors under the age of 40—this year, Colorado had five make the list: Besides Morris, there were two other GOLFTEC instructors—Patrick Nuber and Brad Skupaka, both of whom work out of the company's headquarters in Englewood. Also, Alexandra Braga of Denver Country Club and Stefanie Ferguson of Experience Golf at CommonGround Golf Course in Aurora were cited.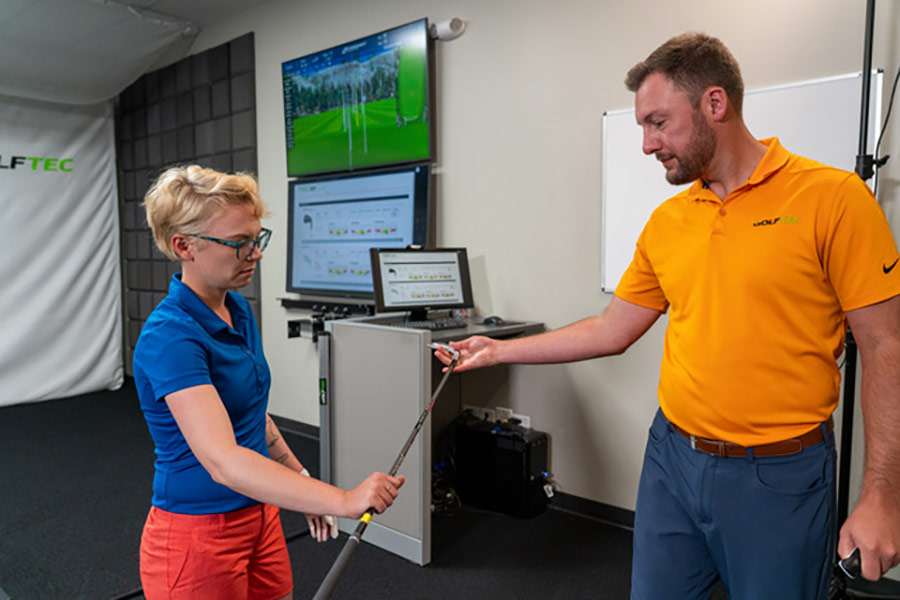 While Skupaka and Nuber have been honored before–"I'm about to age out," the 38-year-old Nuber chuckled–the others are new to the Golf Digest list. For Braga, who's starting her sixth year at DCC, being named was something of a validation for a career that she wasn't initially certain she wanted to pursue. Growing up in California, Braga was pursuing her own professional career, but after stalling out on the LPGA's minor-league Symetra Tour her thinking changed.
"I had no desire to be the playing pro who turned into the teaching pro, but when I was reaching the end of my playing career, I was trying to help myself and learn more," she said. "And when you're on tour you're always trying to figure stuff out together–it very much became this puzzle that you're trying to piece together–it was all very organic, moving towards teaching, but when it happened and I started doing it full-time, I realized that I loved it more than I thought I possibly could…maybe even more than playing at this point."
Braga has spent much of the offseason tending to her 15-month-old daughter Charlotte, who's affectionately known as Charlie, Like another youngster who shares that moniker–last name Woods–there's every expectation that Braga's offspring will also share in Mom's passion.
"She won't be forced into it, but she already has her little plastic set–she'll definitely have a club in her hands very early."
If nothing else, all of these instructors excel as parental figures, nurturing and molding their students through life–i.e., the ups and downs and emotional upheavals that cause most golfers, at one time or another, wonder why they even bother.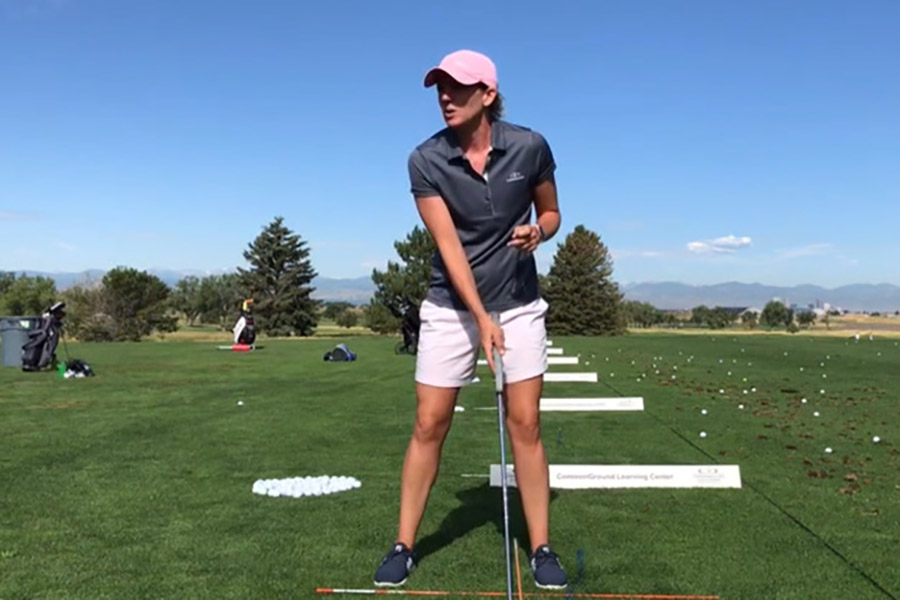 Ferguson, like any wise Mom or Dad has likely discovered, tries to dispense her guidance in smaller, easy -to-digest pieces.
"I feel like the traditional golf teaching method is, 'Here's a lesson–good luck and we'll see you in a month to see if you've gotten better,'" she said. "We do a season-long coaching program with supervised practices and on-course sessions to help them do things like manage their rounds better.We want to see clients more often so that they play better all the time and we can help them get better, little by little."
For Skupaka and Nuber, being named to list carries a different kind of cachet–at GOLFTEC much of their work involves teaching other teachers on how the company provides instruction to students at its 200 golf centers around the world. So in essence, being included on the Golf Digest list amounts to receiving the seal of approval from industry peers.
"One of the things you'll hear is people saying they're always willing to learn or listen to someone else who might have a different perspective, and I find that's the case in what I do," Nuber said. "Our teachers have their own ideas and thoughts, or have been oriented in different areas…we're not telling them that what they've been doing is necessarily wrong, we're just trying to help them add a little more detail to what they're doing, maybe finding some common ground by talking through specific examples."
While his own resume should be impressive enough, when he's working with someone, Morris jokes that "If I use a quote or idea from somebody in the game who has a little more clout than I do, my students tend to listen more." To that end, one piece of advice that's stuck with him comes from six-time major champion Sir Nick Faldo.
"Someone asked him how to fix a slice and he said to 'Swing towards the fear'–when they see the ball slicing off to the right, most golfers instinctively want to swing to the left, but that just makes the slice even worse.
"The idea of actually moving the club to the right, in the direction that you don't want the ball to go, is a really powerful statement."
---
For more of the latest Colorado golf news, visit our NEWS & PROFILES PAGE.
Colorado AvidGolfer Magazine is the state's leading resource for golf and the lifestyle that surrounds it. CAG publishes eight issues annually and delivers daily content via coloradoavidgolfer.com.
Follow us on Twitter, Facebook and Instagram