We're unabashedly fond of the Illinois-based company for building high-quality, affordable (well, more affordable than those of its competitors) golf clubs. Its new Exotics irons fit the model well.
By Tony Dear
With high-end clubmakers' prices forever climbing, the gap between the cost of buying a set of Mizuno Pro P223s or Ping i525s, for instance, and Tour Edge's new Exotics C722 seems pretty significant. Tour Edge, whose whole raison d'être since launching in 1986 has been to make Tour-quality clubs (or as near to it as possible) for less, recently unveiled its new Player's-Distance iron which will retail for about $57 a club less than the P223 and $75 less than the i525. When you're spending a lot of money, saving a few dollars is less important than quality perhaps, but Tour Edge's prices have never seemed so attractive. All that is definitely not to say the P223 or i525 aren't worth the money – they're state of the art and exceptionally good clubs, just that the $130 you spend on a steel-shafted C722 iron really is extremely good value.
It wouldn't be, of course, if the C722 weren't any good and offered very little by way of tech. But it does, and it's tech that clearly works if the number of Champions Tour players moving to Tour Edge clubs is anything to go by.
Last year's Exotics C721 was probably the best-looking iron Tour Edge had ever made, the EXS Pro-Forged Blade notwithstanding, and it definitely had its fans on the over-50s circuit. The C722 doesn't introduce any new technology as such, but it is significantly more compact (what the 'C' stands for) than its predecessor, making an already 'Player'-looking club even more so. It is, in fact, 15% smaller which might suggest it has a lower Moment of Inertia (MoI) and is consequently less forgiving but Tour Edge says otherwise, adding that the hollow-body design and Diamond Face VFT made up of 92 diamond-shaped, varied thickness 'mini-trampolines', expands the sweetspot protecting ball-speeds on imperfect strikes.
Meanwhile, the L-Cup Face is made of Military-Grade maraging steel that allows Tour Edge to make the face very thin, increasing the amount of face-flex and increasing ball-speeds. And the 'L'-shape acts as a hinge helping to enhance those ball-speeds. VIBRCOR TPU gel, a now-familiar Tour Edge technology, is injected into the hollow body to dampen the sound of impact and improve feel.
The result, says David Glod, Tour Edge's founder and President, is an 'Ultra-Premium Player's-Distance iron with amazing feel'.
Also 'Ultra-Premium' according to Glod is the E722 (the 'E' stands for 'Extreme'), the game-improvement model in the family – confirmed by the offset, wide sole and thick topline. Extreme Toe Weighting has the effect of elongating the sweetspot, and the 360˚ Undercut Cavity design pushes the Center of Gravity (CG) lower in the head which creates a high launch and, in turn, allows Tour Edge to jack the lofts or create a 'Power-Lofted' Setup in Tour Edge lingo. VIBRCOR is there to improve feel as it does in the C722.
In addition to the two mainstays of the family, the C722 TI-Utility Iron is available for players who prefer the look of long irons to hybrids. A Beta-TI L-Cup Face acts as a hinge to increase ball-speed as it does in the C722. The L-Cup is attached to the 431 Stainless Steel body using a process Tour Edge calls 'Combo-Brazing' which joins the two metals without welding. That saves weight which can be repositioned low in the clubhead to lower the CG and help you get the ball in the air. A backweight (10 grams is standard; other weights available are 2.5, 5, 15 and 20 grams) helps you adjust for weight and feel and, in conjunction with the accompanying features, will increase ball-speed giving you a few extra yards. The TI-Utility Iron's hollow-body does not have VIBRCOR gel inside, helping the face to flex as much as possible.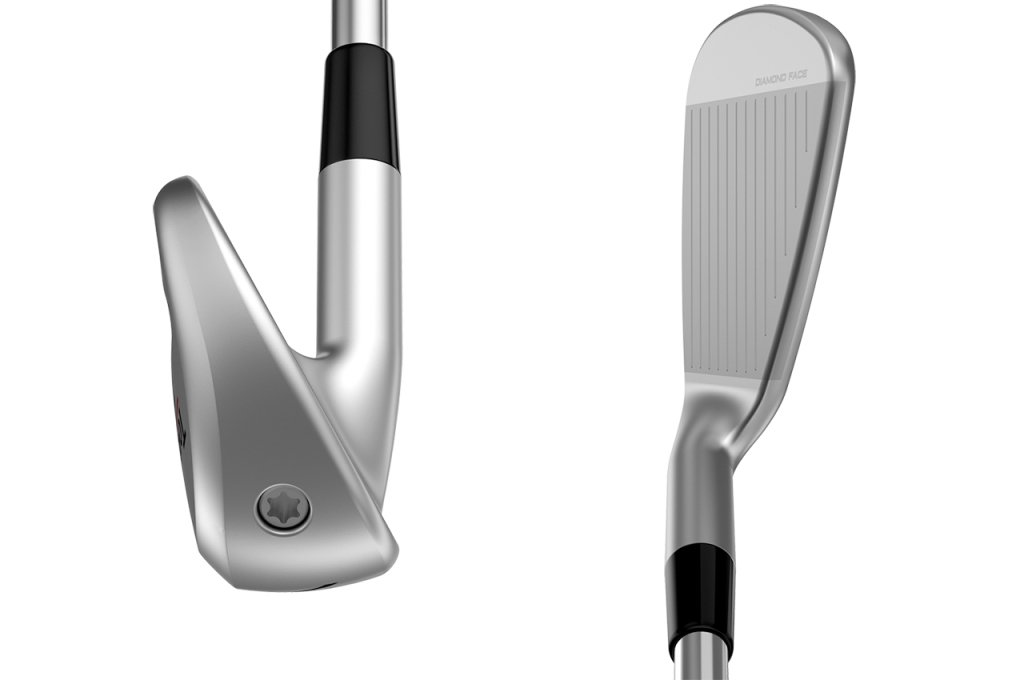 C722
$130/club (steel), $145/club (graphite)
Lofts – 4-iron – 21˚, 7-iron – 30˚, PW – 44˚
Shafts – 85 MPH or lower – KBS TGI Tour Graphite 50g L | 60g A
85-95 MPH: KBS TGI Tour Graphite  70g R, True Temper XP85 85 R | 85 S
​95 MPH and higher: KBS TGI Tour Graphite 80g S, Fujikura Ventus Blue 8-S: 86g S, True Temper
Elevate: 95 S | 105 X
Available in right-hand only.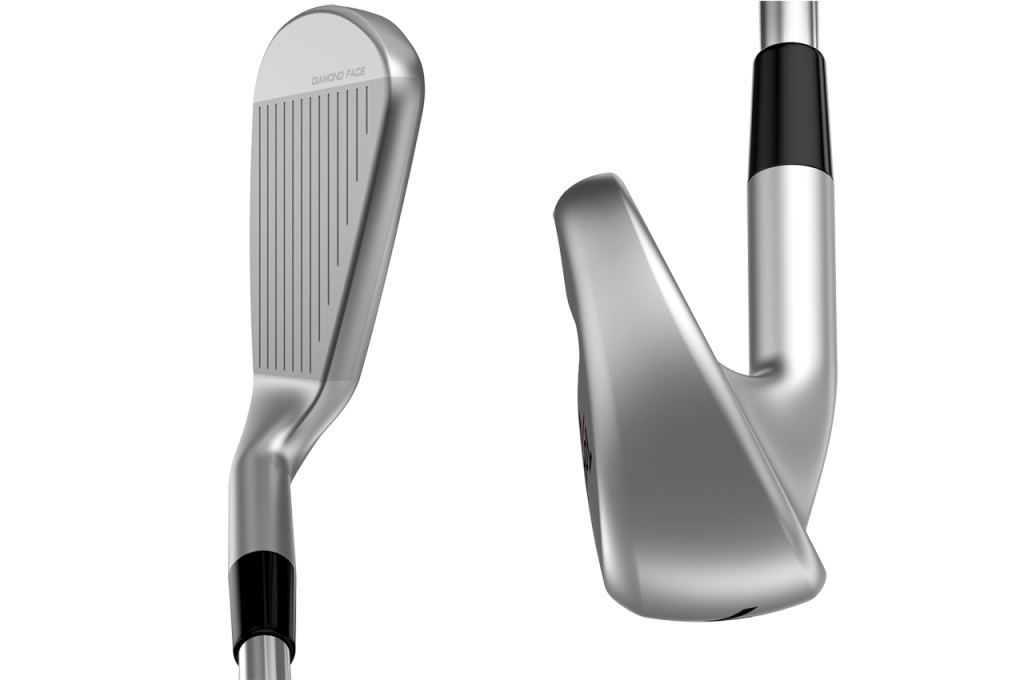 E722
$100/club (steel), $115/club (graphite)
Lofts – 4-iron – 19˚, 7-iron – 27.5˚, PW – 42˚
Shafts – Same as C722
Available in right and left-hand.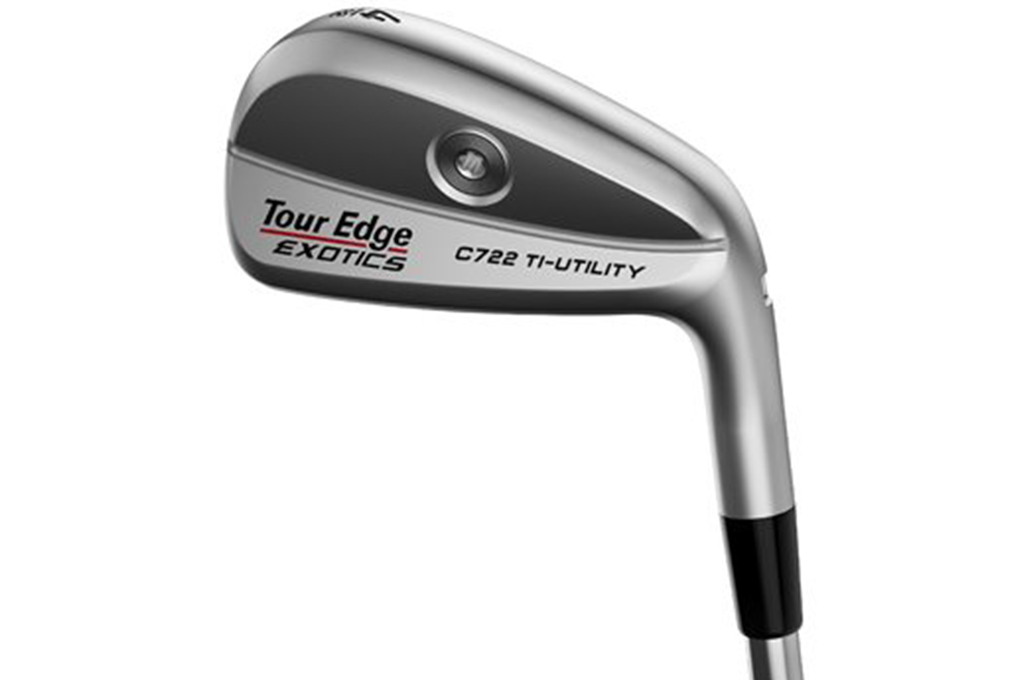 C722 TI-Utility Iron
$200
Lofts – 17˚, 19˚, 22˚, 25˚
Shafts – 85 MPH or below: Fujikura Ventus Blue 6-A: 56g,
85-95 MPH: Fujikura Ventus Blue 7-R 66g, Mitsubishi Tensei AV Raw Blue 75 R
95-105 MPH: Fujikura Ventus Blue 8-S: 86g S, Mitsubishi Tensei AV Raw Blue 75 S, Mitsubishi  Tensei AV Raw White 90 S
105 MPH and above: Mitsubishi Tensei AV Raw Blue 75 X, Mitsubishi Tensei AV Raw  White 90 X
Available in right-hand only.
All available at retail starting Saturday, March 5th
---
For more on the latest and greatest gear in golf, visit our GEAR PAGE.
Colorado AvidGolfer Magazine is the state's leading resource for golf and the lifestyle that surrounds it, publishing eight issues annually and proudly delivering daily content via coloradoavidgolfer.com.
Follow us on Twitter, Facebook and Instagram.