Monica Lieving is the 2023 Women's World Long Drive Champion
by Jim Bebbington
With the exception of football, all we do is win.
Denver Realtor Monica Lieving, who was lured into the field of long-drive golf competitions by a random encounter while playing a recreational round with buddies, won the World Long Drive Championship last weekend and is now the No. 1 ranked woman long-drive competitor. She joins Colorado's Avalanche, Nuggets and Mammoth as recent world champs.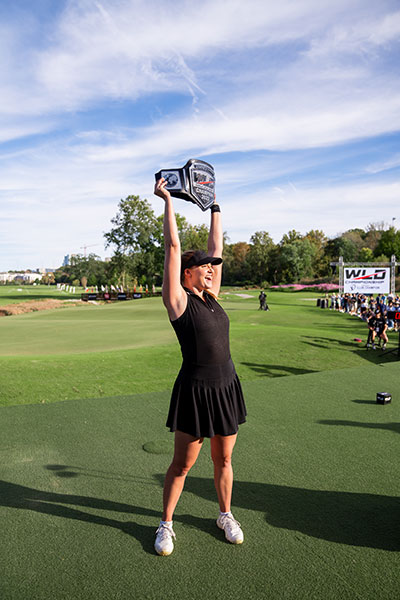 Lieving entered the event as the world No. 2 long driver. She beat world No. 1 Phillis Meti in the finals with a 288-yard drive after Meti was unable to put a ball in play. Lieving's longest drive of the final day was a 342-yard blast in the semifinals. Meti had the longest drive of the event at 382-yards.
"It makes me feel incredible," she said. "I could not have painted a better picture; It's incredible to face her and I wanted to face her and I think it was exactly what I pictured in my head," she said.
Lieving began golfing at the age of 12 in her home state of Illinois and is completing her first full year on the Long Drive tour.
She said her driving was quickly a strong suit, and she won one long-drive hole during a match in high school. But she did not think about competing as she golfed four years for Arkansas State University, then took a job after college in Denver with Lockheed Martin. After switching to a career as a Realtor, Lieving was playing a round of golf with friends from her former job when she drove the green on a par 4.
"A guy on neighboring tee – Andrew Eigner, a pro long driver – saw me and came over and asked 'Do you always hit it that far?'" she said. He encouraged her to meet him at a TrackMan facility to test her swing speed. "We met three months later and I hadn't swung since that day. That day I got up to 168 mph. He said 'I don't think you know this but you can compete against the best women in the world.' "
Eigner is also from Denver and is now the No. 1 ranked amateur long drive competitor on the World Long Drive tour.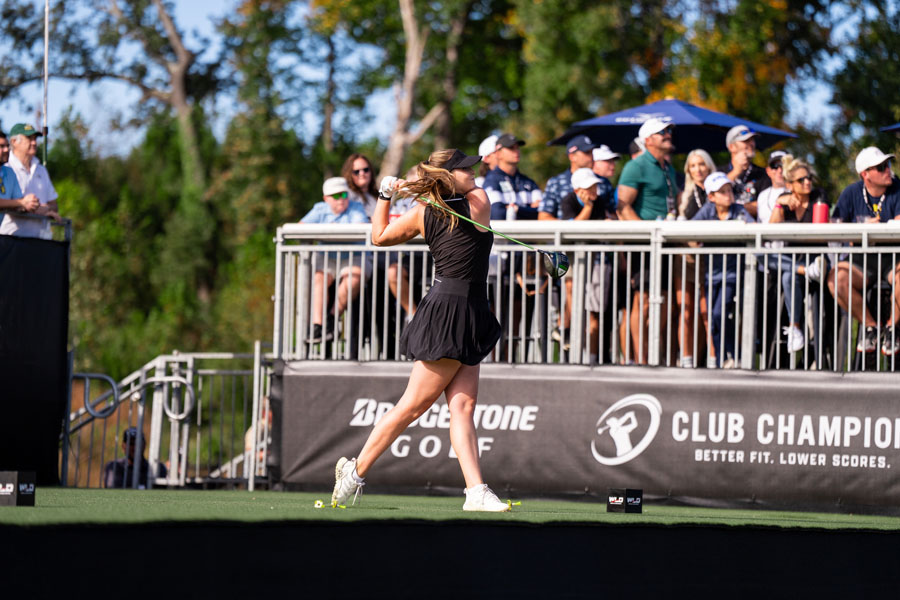 Lieving competed in 2022, winning one tournament, before starting out winning her first two competitions of the year, and finishing with the championship.
"I like it for so many reasons," she said. "It provides a competitive outlet for me. I'm very competitive. I've never felt adrenaline like me in my life. People are cheering, there's loud music. You have to hit it in the grid that's 25 to 40 yards wide. I just want to keep going. You can't win them all but I might as well try."
---
Colorado AvidGolfer Magazine is the state's leading resource for golf and the lifestyle that surrounds it, publishing eight issues annually and proudly delivering daily content via coloradoavidgolfer.com.
Contact Jim Bebbington at [email protected]