Courses expected to open late 2024 or early 2025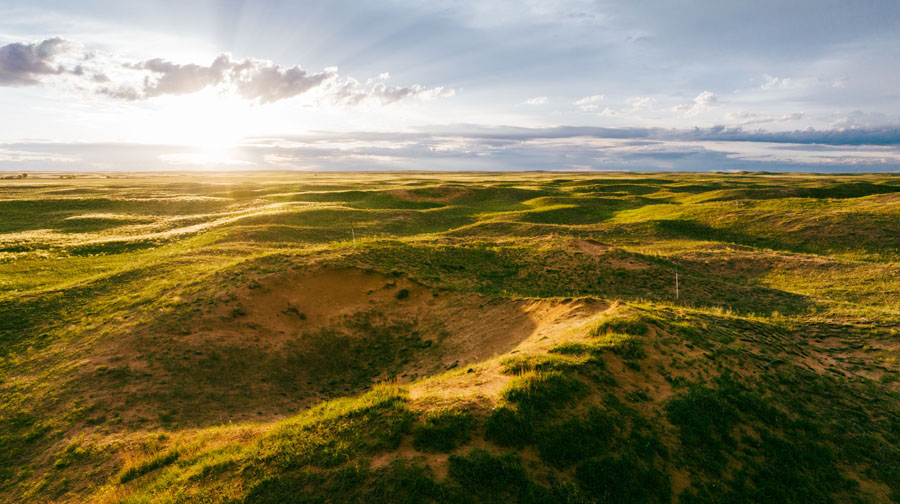 by Jon Rizzi
Augusta. Pebble. Cherry. There are some exceptional places with which golfers are on a first-name basis. "Bandon"—the six-course golf mecca along the southern Oregon coast formally known as Bandon Dunes Golf Resort—ranks among those.
"Rodeo Dunes" may soon join that club. At least that's the consensus among 51 of the first members—dubbed founders—of Rodeo Dunes. It is the latest creation from the golf visionaries—Michael and Chris Keiser of Dream Golf—whose celebrated courses at Bandon Dunes, Cabot Links in Canada's Maritimes, and Sand Valley in Central Wisconsin have tee times booked out more than a year in advance.
Set on nearly 4,000 acres of dramatic dunes near the Roggen exit on I-76, roughly 50 miles from downtown Denver and just 42 miles from Denver International Airport, Rodeo Dunes will debut its first course next fall or early in 2025. Its second one should open shortly after. It's a coin toss as to whether the layout designed by Bill Coore & Ben Crenshaw or the one designed by associate Jim Craig will see the first rounds.
That sequence didn't seem to make a difference to the members who convened last week on the patio of the Mountain Pass Sports Bar at Gaylord Rockies in Aurora. From London to Laguna Niguel and points in between, these golf aficionados came to meet and mingle, to chat with Coore, Craig, brothers Michael and Chris Keiser, and to get to know each other.
"You're witness to the beginnings of a club," the Dream Golf VP of Marketing & Communications Tom Ferrell said, referring to the event as "the first 'Founders Roundup.' "
Although Rodeo will be a public/resort development, it has offered 200 Founders memberships at $75,000 apiece, with annual dues of $5,000. Fewer than half of those memberships remain available—and not a yard of dirt has been moved yet.
Founder Program Director Joshua Evenson said benefits of being a Founder member of Rodeo Dunes begin with access to the complex's six courses, something that will likely be very hard to come by –  Dream Golf's courses at Bandon and Sand Valley are booked nearly two years out for non-members. Founders will also get preferred tee times, member-only events, and more.
Plus, Evenson says, members are allowed to transfer memberships once to a daughter, son or other family member, so it can stay in the family for a second generation.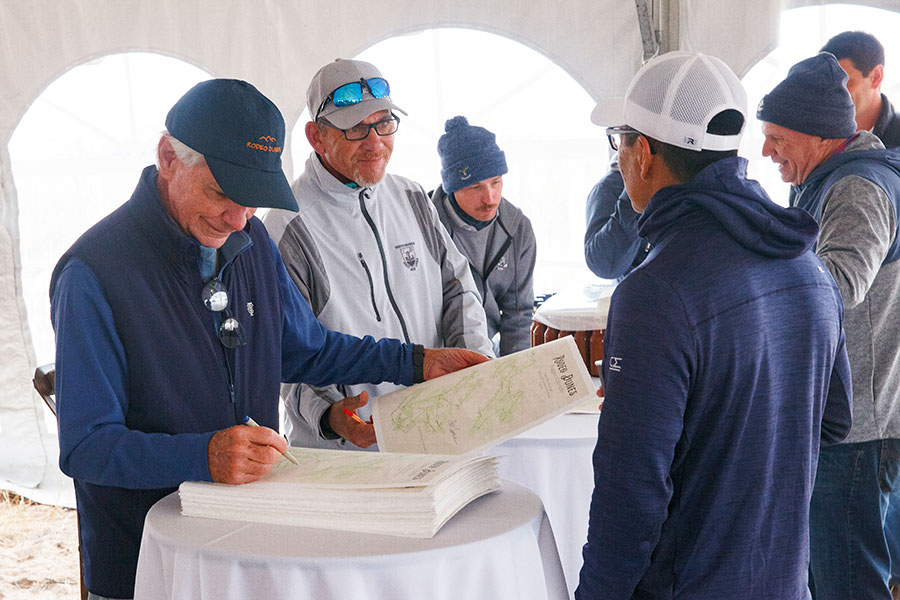 The majority of those in attendance signed up without having visited the property. "Bandon," was the reason they gave. "I've been to Bandon many times, and it's the best experience," Tom McNicholas, a 68-year-old executive from Orange County, says. "Plus, when I can't golf anymore, I can pass the membership to my son."
It will be a while before 32-year-old Eddy O'Mara, the father of a newborn son, passes along his membership. The Arvada resident grew up playing at Portland's Waverly Country Club and has been looking to join a Front Range club. But he said the one he wanted to join, Colorado Golf Club, was a stretch geographically.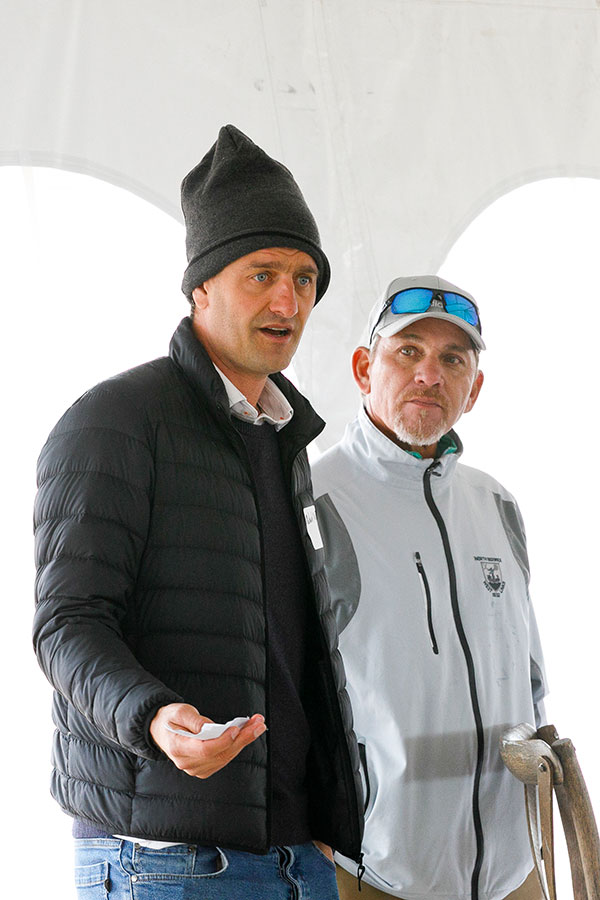 Then he heard about Rodeo Dunes. Like Colorado Golf Club, it would sport a Coore & Crenshaw layout. Plus, he said, "Growing up in Oregon, I was obviously familiar with Bandon Dunes and the magic the Keisers can create with a piece of land. From my house, it's 45 minutes of highway driving. I knew this was as good an opportunity as we could ever get — and we jumped on it."
The following morning would find O'Mara, McNicholas and other Rodeo founders and guests walking the site with the Keisers, Ferrell, Evenson, Coore and Craig. "Before this event, 80 percent of the founders had never met each other or even seen the property," Ferrell estimated. "And by the end, they were exchanging numbers and asking us to put together a member directory."
For more information contact [email protected]
Jon Rizzi is the founding editor of Colorado AvidGolfer. Contact him at [email protected]
---
Colorado AvidGolfer Magazine is the state's leading resource for golf and the lifestyle that surrounds it, publishing eight issues annually and proudly delivering daily content via coloradoavidgolfer.com.