Cobra's Forged Tec irons just get better and better.
By Tony Dear
Since first appearing in 2015—boy, that feels like a long time ago—Cobra's KING Forged Tec (Technology Enhanced Cavity) irons have appealed to good golfers who want a sophisticated-looking club but appreciate a little extra forgiveness. It's a blade (sort of) with benefits—if you know what I mean.
The standard 2022 version is peak Forged Tec—handsome and hollow. It's a club really good players will be happy to be seen with, but there's tungsten down low to launch the ball high and a hollow head to increase face-flex and, in turn, ball-speeds.
But there's another version this year, a club that makes an important distinction between a players-distance iron that favors the player and one that is essentially a game-improvement club that looks remarkably like a better player's club.
Time was, golfers in the market for new clubs could be categorized quite simply…good and, er, not so good. Today we have many more types of golfers – low single-digits looking for extra distance with enhanced feel, workability and some forgiveness; mid-handicappers looking for more forgiveness but in a compact head; high handicappers needing ultimate forgiveness with stylish good looks and greater ball-speeds….you get the picture. The categories are getting very specific, and sometimes you just need more than one version of a club to cover as many bases as possible.
The standard 2022 Forged Tec iron is a beautiful iron which, like we say, will appeal to very low-handicap golfers. The blade length is shorter that that of the 2020 club (and indeed, the 2022 Forged Tec X), there's little offset and the top-line is pretty thin – all things the better golfer covets.
The 1020 soft Carbon-Steel body is forged five times for precise shaping, and the face is forged from maraging steel. The hollow head, meanwhile, is filled with Cobra's nameless foam which performs a couple of important roles—improve feel (absorbs vibration at impact) and sound (satisfying, not clicky) – while still allowing the thin face to flex and, thus, generate greater ball-speeds. The 20g tungsten weight in the toe of the clubhead (3-iron – 7-iron) centers the Center of Gravity (CG) and helps you launch the ball higher.
The 2022 KING Forged Tec is the very definition of a Players-Distance iron and will compare favorably with competitors like TaylorMade's P790, PXG's 0311 Gen 5, Titleist's T100 and T200, Callaway's Apex 21, Srixon's ZX7 and Ping's i525.
The standard 2022 KING Forged Tec iron is also available in ONE Length version.
The KING Forged Tec X has been designed for mid-high handicappers, but don't assume the standard Forged Tec suddenly morphs into an unsightly agricultural tool best concealed under iron covers. There are certainly a few indications of its intended target (10-20 hcp) – a little more offset, thicker top-line, longer blade length (but the clubhead is actually not as tall to keep the CG low and thus help you launch the ball higher), but it looks like a game-improvement club like Monopoly money looks like legal tender.
The head foam is here, so impact feels and sounds relatively soft as it does with its sibling club, but the materials used for the head are different – a 431 Stainless Steel body and ST-118 face. What really sets it apart from the standard version, though, is the 60-65g tungsten toe weight (4-iron – 7-iron) that pushes that CG way down lw in the head.
The 2022 KING Forged Tec irons may not have the ultra-high-tech features (3D printing, metal-injection molding, copper plating etc.) Cobra clubs are now known for, but perhaps this isn't the place for them. These are just good, wholesome players-distance irons that are likely to be a big hit with a pretty wide range of golfers.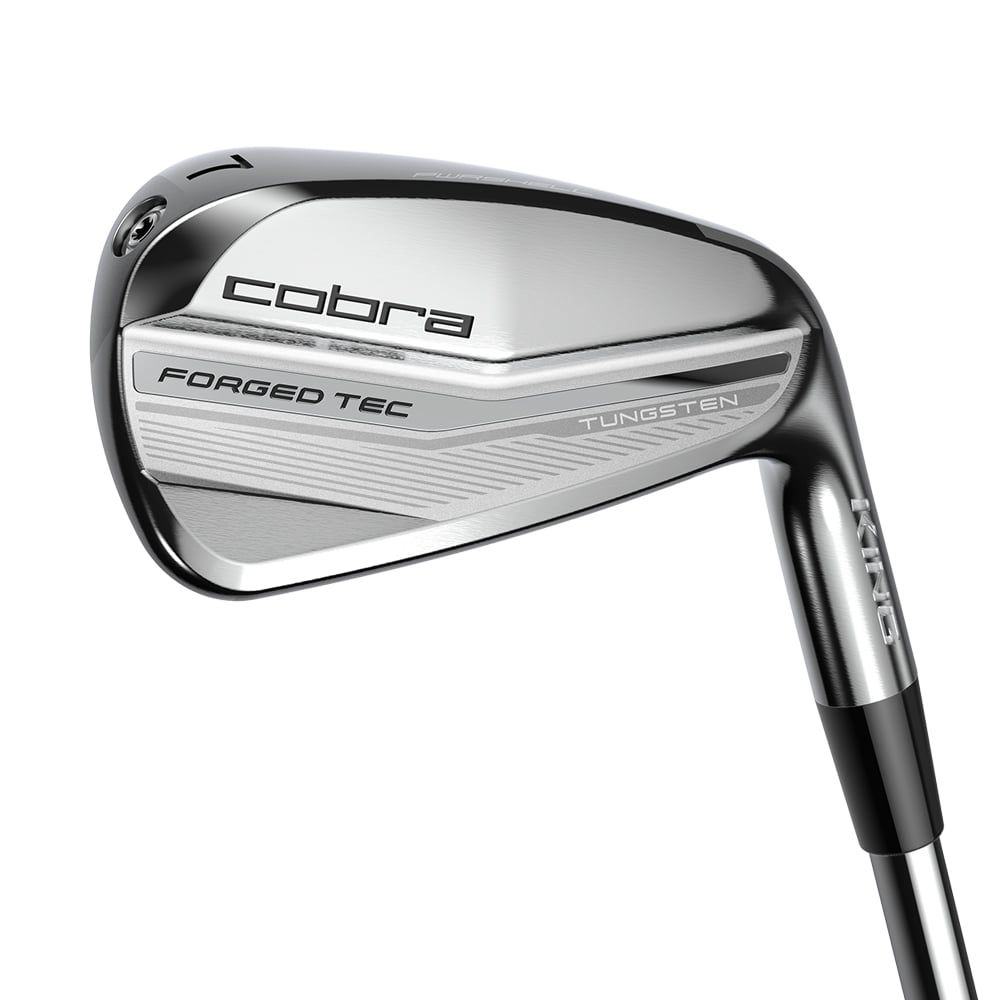 KING Forged Tec – $1,200 (5-GW)
Lofts – 4i-21˚, 7i-29.5˚, PW- 44˚
Shafts – KBS $-Taper Lite
Right-hand only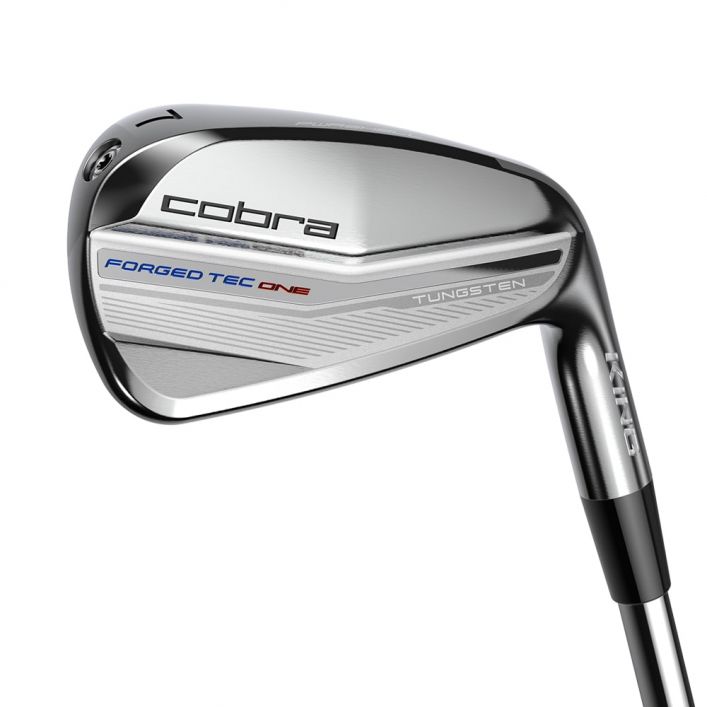 KING Forged Tec One length – $1,200 (5-GW)
Lofts – 4i-21˚, 7i-29.5˚, PW- 44˚
Shafts – KBS $-Taper Lite, KBS $-Taper Lite 120
Right-hand only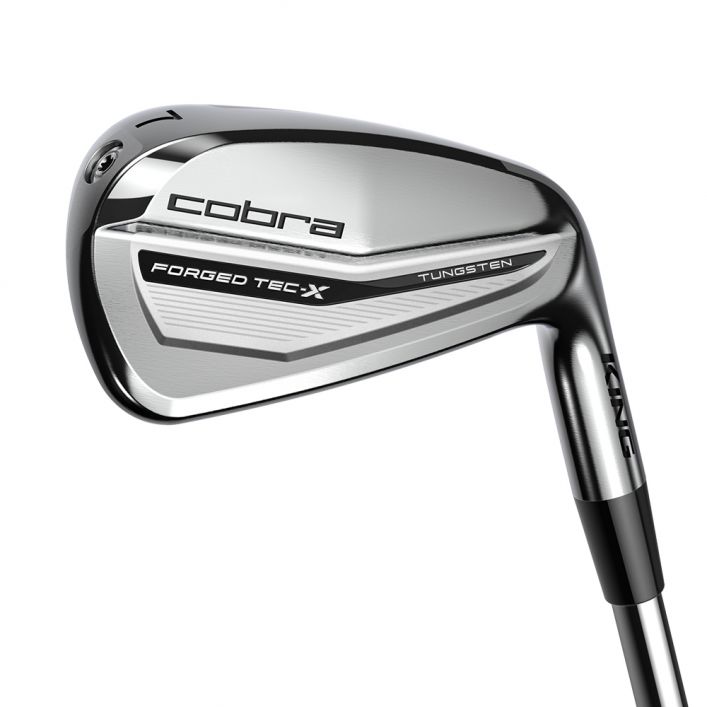 KING Forged Tec X – $1,200 (5-GW)
Lofts – 4i-19˚, 7i-27˚, PW- 42˚
Shafts – KBS Tour Lite (steel), KBS TGI (graphite)
Available in right and left-hand
All clubs available on April 29th
cobragolf.com
For more on the latest and greatest gear in golf, visit our GEAR PAGE.
Colorado AvidGolfer Magazine is the state's leading resource for golf and the lifestyle that surrounds it, publishing eight issues annually and proudly delivering daily content via coloradoavidgolfer.com.
Follow us on Twitter, Facebook and Instagram.