PXG's new 0311 Gen 5 is a step up from last season's 0811 Gen 4.
By Tony Dear
We're seven years into a world with PXG clubs and most of us, it seems, still aren't quite sure what to make of Bob Parson's golf company. Some were unequivocally all in from day one, loving the exceptional feel and forgiveness of the impressive 0311 iron, digging its massed configuration of little head screws and loving the whole black vibe. These golfers were happy to pay the somewhat inflated prices ($300 per iron) and even tolerated Parsons's thunderous assertions on TV. Others, meanwhile, thought the screws a little gimmicky, couldn't rationalize the cost and either turned the volume down or left the room as soon as the former marine turned software billionaire began telling us how great his clubs were.
While the first group has appreciated everything PXG has ever made and embraced Parsons's bravado, the second set likely dismissed PXG long ago, assuming it would never make a club for them at a price they could afford.
To be fair, PXG has shown itself capable of change, building irons without the funky weights and even some moderately-priced sets and drivers. And it's been plenty innovative, introducing DualCOR polymer filler, XCOR polymer filler, honeycomb-shaped TPE inserts and aluminum-vapor (AV) crown-stiffener in addition to those high-density tungsten alloy screws, earning more than 200 product patents and even opening its own High Street (well, high-end mall) stores.
Its latest driver – the 0311 Gen 5 – features the tech we've come to expect and is agreeably-priced at $100 less than the TaylorMade Stealth, and $50 less than the Callaway Rogue, Ping G425 MAX and Titleist TSi Drivers.
Last year's 0811 Gen 4 drivers were generally well-received but a few significant changes have been made for the new release, most notably perhaps in the number of models available. The three 0811 Gen 4 clubs have become two 0311 Gen 5 clubs – the standard 0311 Gen 5 and 0311 XF Gen 5.
Both feature Ti811 bodies and very thin, but very strong and flexible Ti412 faces – PXG says Ti412 is just about the perfect material for driver faces. And while the new club features three weight ports in the sole, just as the 0811 Gen 4 did, the positions of the weights in the new club are quite  different.
The back central (or central back) weight is present and correct, but the 0811 Gen 4's front central weight has been moved to the toe. And just like the new heel weight, it is positioned at the extreme edge of the club making for a higher Moment of Inertia (MoI) and, consequently, a very stable clubhead, but also aiding shot-shaping depending on which weight you position where in the head. The stock weights are two 7.5g weights and one 2.5g weight, but others ranging from 2.5g to 20g are available. So you or a fitter can configure your sole weights in such a way as to increase the MoI and make the club even more forgiving than it already is, or promote a draw or fade.
Also common to both drivers is the all-grey/silver AV crown. Aluminum Vapor – literally vaporized aluminum – sounds like something out of a Marvel movie and perhaps a little bit dangerous, and is created when the carbon-fiber undergoes vapor deposition conducted in a vacuum-sealed chamber. The process stiffens the crown and stabilizes the clubhead allowing the face to flex efficiently and, thus, impart maximize energy to the ball. On the 811 Gen 4, the AV was a three-sided  (two straight, one curved) shape covering roughly half the crown with black titanium on either side. For the 0311 Gen 5, the AV takes up the entire crown, so saving a little weight the engineers can put elsewhere in the clubhead. This AV crown is also quite a bit darker than the three-sided shape in last year's club – almost mid-way between black and silver, giving the clubhead a softer, sleeker look.
By shifting the position of the sole weights, the vibrations produced at impact have changed, significantly for the better actually, with the higher frequencies producing a more pleasant sound and feel. The honeycomb TPE-insert was thus superfluous and removed. An adjustable hosel is also found on both models enabling you change loft by +/- 1.5˚ and flatten the lie angle by as much as 3˚.
The standard 0311 Gen 5 replaces the X and XT of previous PXG drivers and will, says the company, appeal to a wide range of golfers. It is very forgiving – 25% higher MoI than that of the 0811 Gen 4. The face is a little taller top to bottom than and longer from heel to toe. The crown is noticeably more curved to make it a little more aerodynamic.
The 0311 XF Gen 5 ('XF' stands for Extreme Forgiveness) is, as the name suggests, extremely stable – indeed just about as stable and forgiving as any club on the market, says PXG. The face is a little shallower than the 0311 Gen 5's, but it also has been lengthened from heel to toe. The crown is a little flatter meanwhile – not a big deal for the golfer looking for extreme forgiveness.
0311 Gen 5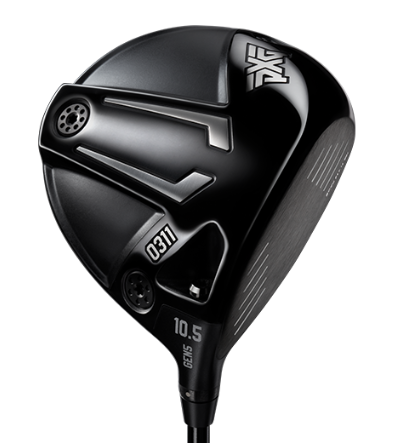 $500
Lofts – 7.5˚, 9˚, 10.5˚
Shafts – Mitsubishi Diamana S+ 60g, Tensei AV Raw Blue 55, Project X Cypher 40, Cypher 50, EvenFlow Riptide CB 50g, EvenFlow Riptide CB 60g (multiple other shafts available for extra $)
Available in right and left-hand

0311 XF Gen 5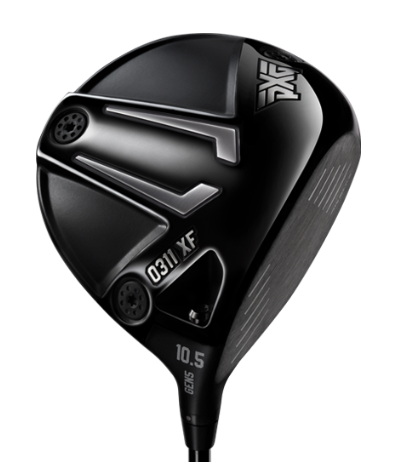 $500
Lofts – 9˚, 10.5˚, 12˚
Shafts – Mitsubishi Diamana S+ 60g, Tensei AV Raw Blue 55, Project X Cypher 40, Cypher 50, EvenFlow Riptide CB 50g, EvenFlow Riptide CB 60g (multiple other shafts available for extra $)
Available in right and left-hand
Both drivers are available now at the company's web site, in its stores and at approved clubfitting studios (nine in Colorado – check web site for locations).
pxg.com
For more on the latest and greatest gear in golf, visit our GEAR PAGE.
Colorado AvidGolfer Magazine is the state's leading resource for golf and the lifestyle that surrounds it, publishing eight issues annually and proudly delivering daily content via coloradoavidgolfer.com.
Follow us on Twitter, Facebook and Instagram.