For our Christmas gift guide this year, we are, as usual, recommending items we've either used, worn, consumed, or read ourselves – not stuff just picked at random from a catalogue. Having enjoyed these products we're fairly certain the golfer on your list is going to appreciate them too.
Whatever you give or get though, we sincerely hope this Christmas brings you a little ray of sunshine in an otherwise horrid year.
Shot Scope V3
We tested the V3 in July and were seriously impressed with the improvements the manufacturer had made since the V2 – smaller, sleeker, faster, longer-lasting, better screen experience, more accurate, more affordable than competitors with fewer features.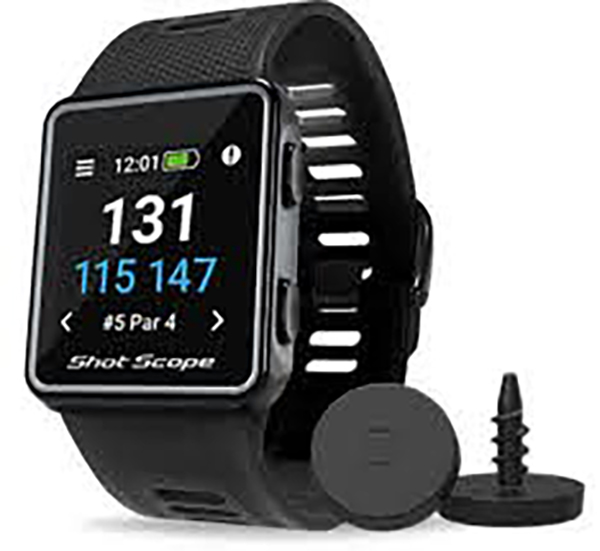 $220
shotscope.com
Parform CBD Gum
Ten pieces of pain-relieving*, anxiety-reducing*, sleep-improving*, THC-free CBD gum with 10 mg of CBD per piece.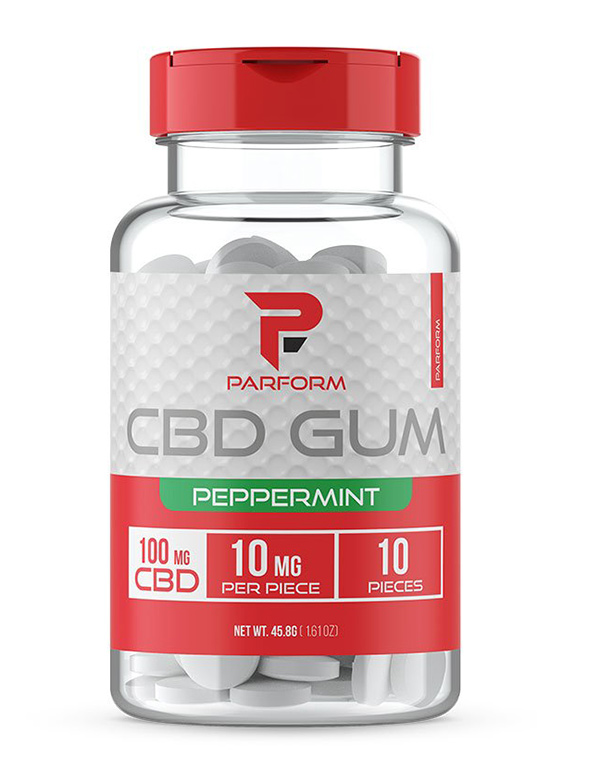 $14
parform.com
*individual results may vary, of course.
Golf's Holy War
Should golf be science or art; should it be played by athletic robots or skilled craftsmen? Should you be able to feel golf, or measure it? Veteran New York Post hockey and golf writer Brett Cyrgalis ponders what today's reliance on launch monitors over guile and creativity will mean for the game going forward. It's a fascinating read and one of the golf books of the year.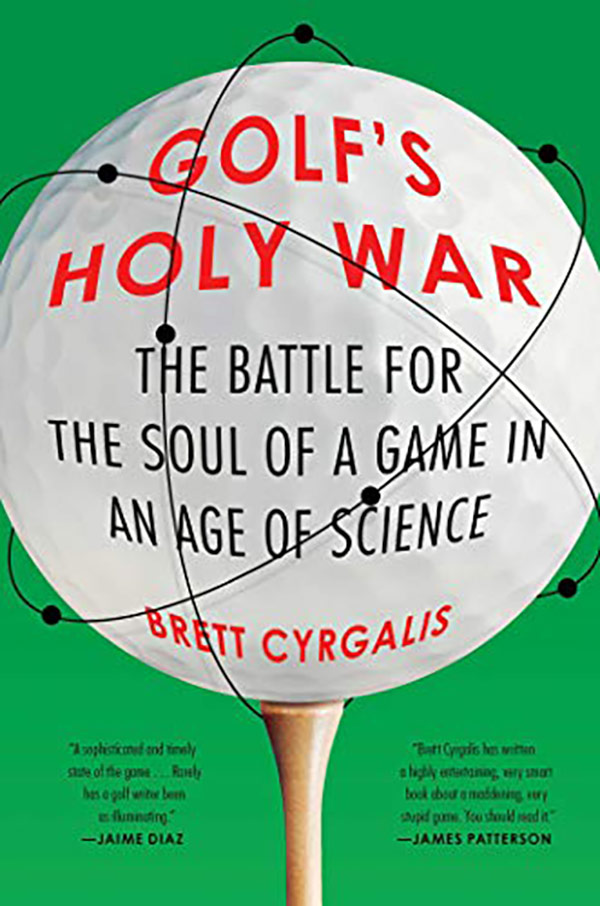 $19
amazon.com
RZN MS-Tour Golf Balls
We tried and, subsequently, played the new RZN MS Tour, another addition to the group of low-cost, high-quality golf balls that have appeared in recent years, during the summer. A three-piece, urethane-cover ball made with the tech that Nike used in its line of RZN balls, the MS-Tour is designed for played with medium swingspeeds.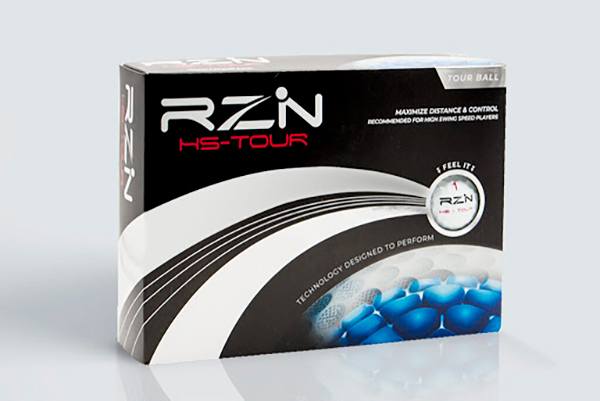 $30/dozen (four-piece HS-Tour for players with higher swingspeeds is $35/dozen).
rzngolf.com
Sqairz Shoes

An unconventional design certainly but a surprisingly-comfortable, stable shoe backed by an endorsement from Nick Faldo. The patented square toe enables you to establish a more stable platform and allows greater range of motion. 100% waterproof.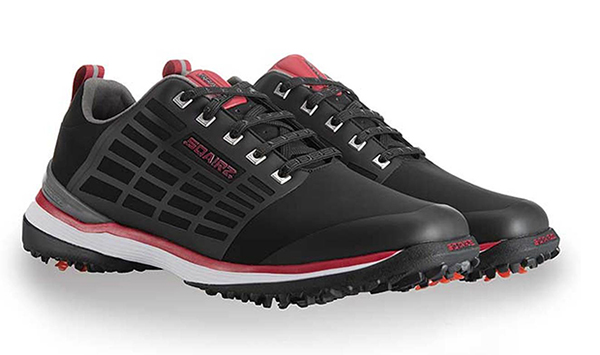 $200
Colors – White/Navy, White/Red, Black/Red, Gray/Gray, Back/Gray, Gray/Blue
sqairz.com
Cobra MIM Wedge
It may be over a year and a half old, but Cobra's Metal Injection-Molding (MIM) wedge is still a highly-sought after item – remarkable in today's fast-changing equipment industry – and would make a very welcome gift. Superb feel and available in three different grinds – Versatile, WideLow, Classic.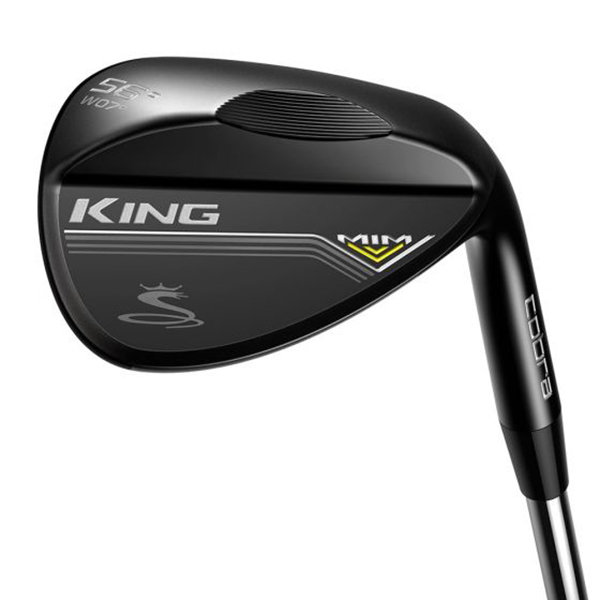 $150
Lofts – 52˚, 56˚, 58˚, 60˚
cobragolf.com

Puma Women's Laguna Fusion Shoe
Performance mesh upper, and Fusion Foam midsole/heel, and forefoot provide great comfort. The Crystal-carbon Rubber outsole has strategically-placed traction lugs to create extra grip.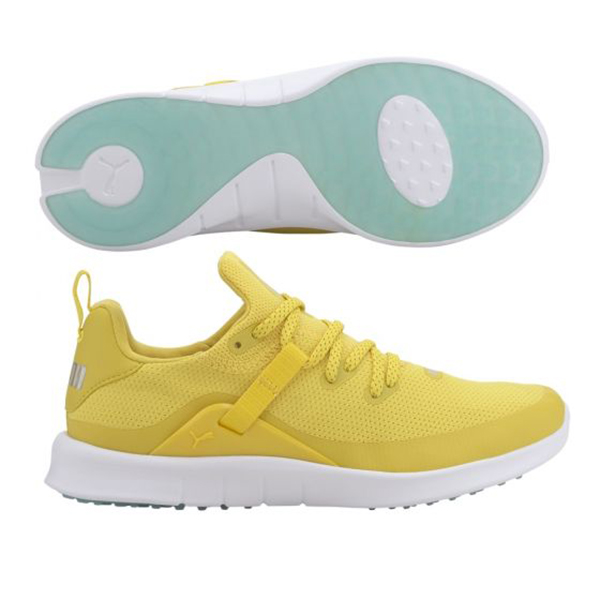 $80
Eight color options
Harry Taylor HT-1000 Laser Rangefinder
Accurate measurements up to 1,000 yards. Six times magnification, slope technology with on/off switch, 'Flag-Lok' Visual and Vibrating Target Confirmation when you are locked on to the flag. Harry Taylor says it's the most powerful rangefinder for under $200. Developed specifically as a Christmas special.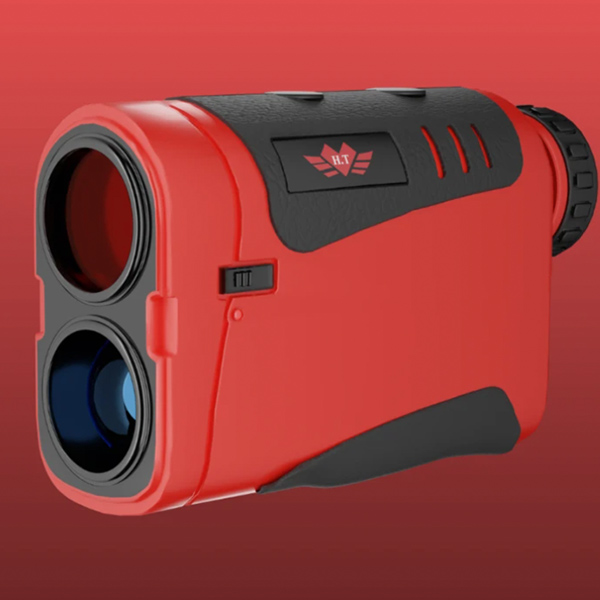 $150
harrytaylorgolf.com
Adidas COLD.RDY Jacket
We featured Adidas's new CLD RDY range just a couple of weeks ago. Every piece is water-repellant and breathable, and provides UV 50+ sun protection – for those glorious cold but bright winter days.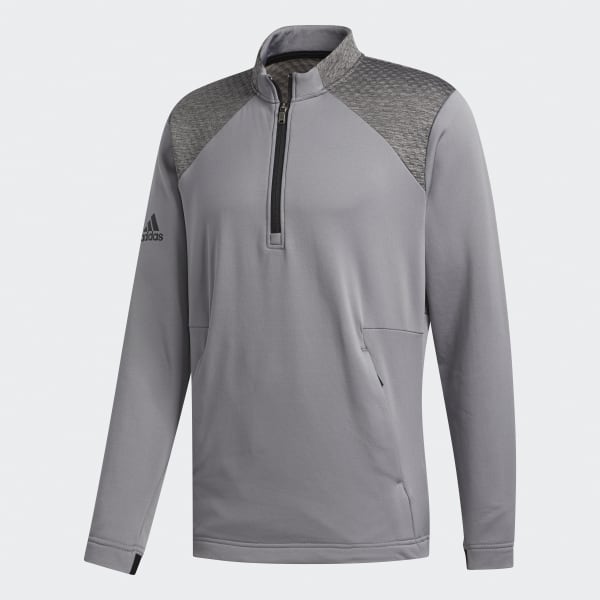 $110
adidas.com
Bushnell Wingman GPS speaker
Attach it to any metal surface and activate Bluetooth to stream music from your smartphone. And it doubles up as rangefinder announcing the distance to the front, middle and back of the green.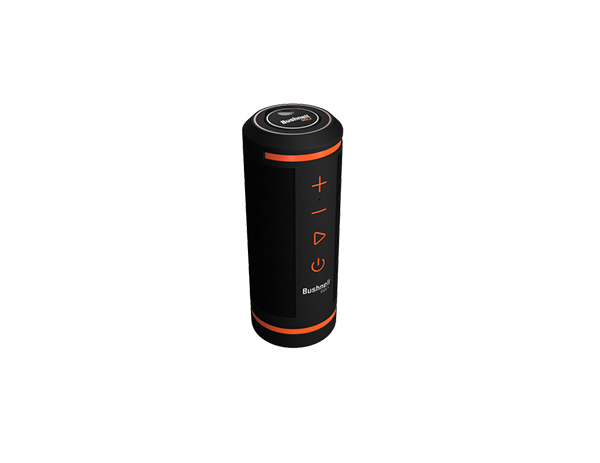 $150
bushnellgolf.com
Coffee for Wellness ($24.99 and up)
The ten days Phil Mickelson spent in Hawaii in 2018 fasting, drinking only water and a coffee recipe developed by his friend and coach Dave Phillips seems an excessive way of focusing on your health and wellness, but it clearly had a very positive effect on the lean, focused, five-time major champion. And now we can benefit from Mickelson and Phillips's partnership with Westrock Coffee which sources high-quality coffee from Africa and South America. Together they formulated an exceptional blend to which they added 'The Good Stuff' – a mix of 'brain-boosting and energy-enhancing superfoods'. This Coffee for Wellness is available in grounds, beans or Keurig cups. Monthly subscriptions and Holiday gift bundles including coffee, Good Stuff and tumblers are available.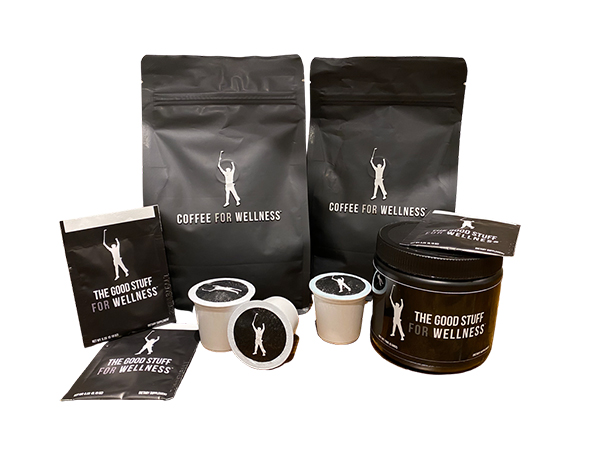 $25 (ten cups/packets Coffee for Wellness with The Good Stuff)
coffeeforwellness.com
Perfect Practice Putting Mat
The standard 9'6" x 15" (other sizes available) Perfect Putting Mat features two target holes – one regulation, one smaller, alignment lines, Crystal Velvet TrueRoll Technology that gives a very good approximation of a real green (10-14 stimpmeter reading), automatic ball return, and a drop-in backstop.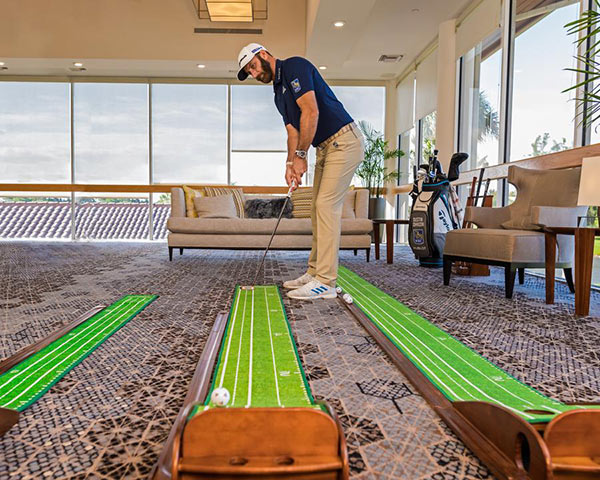 $170
perfectpractice.golf 
Seamus Golf Scorecard wallet ($75)
It wouldn't be Christmas (or some other special occasion) without a gift from Portland's Seamus Golf,  purveyors of beautifully-crafted and unique golf accessories, knick-knacks and novelty items. The scorecard wallet is made with bridle leather and contrasting stitching, and has four slots for credit cards and identification.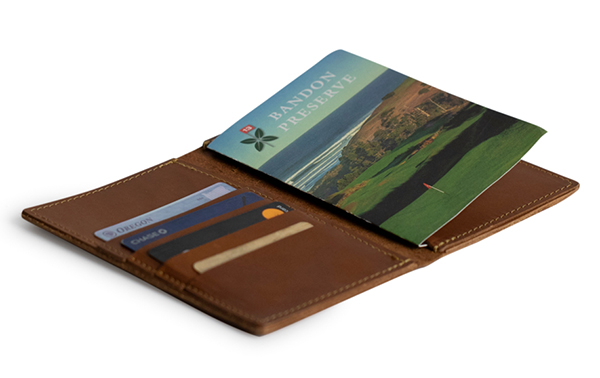 $75
seamusgolf.com

Titleist Tour Soft
Another of our favorite balls of the year, the 2020 Tour Soft, featuring Titleist's largest ever core and a thinner 4CE cover, is made for players who prefer a softer feel but without sacrificing any distance, and it's a significant improvement on the 2018 version.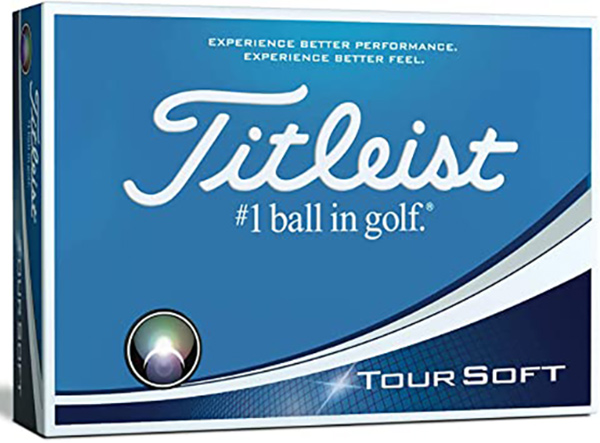 $35/dozen
Also available in optic yellow
titleist.com
Golf Lover's Guide to Scotland/England
The day is coming when this darn virus will be but a dark memory. And when it is, we are going to want to celebrate in a big way. A golf vacation to Britain will fit the bill, and Michael Whitehead's excellent Golf Lover's Guides will be very useful companions. Beautifully-illustrated, they have all the practical information you'll need on the courses you'll want to play (23 18-holers, six nine-holers, and two 'others' in the Scotland edition; 33 18-holers, two 27-holers, and one nine-hole course in the England book), plus some history, tips on how to play them, and other courses worth visiting nearby.
$19.81 (Scotland book – you can pre-order the England guide which will be published on 1/31/21)
amazon.com
---
Want to read more gear articles like this one? Visit our GEAR page.
Colorado AvidGolfer Magazine is the state's leading resource for golf and the lifestyle that surrounds it, publishing eight issues annually and proudly delivering daily content via coloradoavidgolfer.com.
Follow us on Twitter, Facebook and Instagram