New, tech-heavy versions of existing golf balls announced ahead of PGA Merchandise Show
Bridgestone e12 Contact
The e12 Soft and e12 Speed, launched this time last year, featured a mantle between the core and cover Bridgestone called the 'Active Acceleration Mantle'. It helped the core create impressive speed, and was largely responsible for a good bit of attention being directed toward the Bridgestone booth at the PGA Merchandise Show (okay, show-goers didn't flock to Bridgestone to learn all about the mid-layer in a new golf ball, but the new balls certainly did stir some interest).
Both balls, however, have now gone replaced by a single ball called the e12 Contact. Rather than a mantle layer creating a bit of noise, the e12 Contact is really all about the cover and its dimples specifically.
Last year, when Bridgestone launched a new line of Tour B balls, it did so with frequent reference to 'contact science' – the analysis of what happens at the precise moment of contact between club and ball. A new cover called REACTIV, described as an 'Impact Modifier', behaved differently depending on the club that hit it and the speed at which it was travelling – firm when hit with a driver, softer with a wedge.
This time, the term 'contact science' remains operative, but the focus is on dimples rather than cover material. The e12 Contact's 'Contact Force' dimples have a raised section in the center that Bridgestone says increases the amount of the ball's surface that contacts the club – 38% in fact.
The benefits are two-fold. First, when a driver makes contact, more energy is transferred meaning greater ball speeds and, because they also create less spin, likely greater distance. Second, additional surface area creates more friction when hit with a descending wedge, creating more backspin and thus facilitating shots from 100 yards and closer.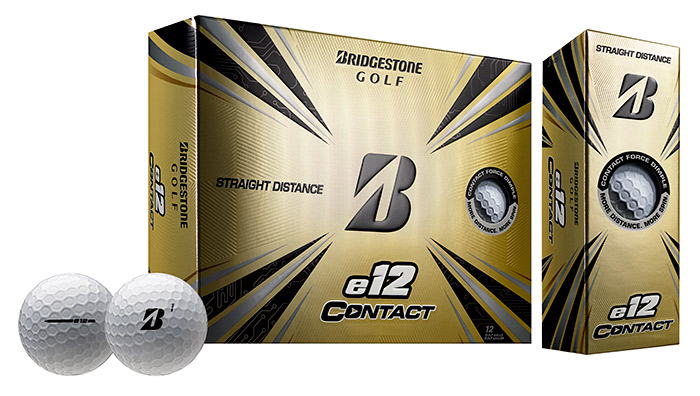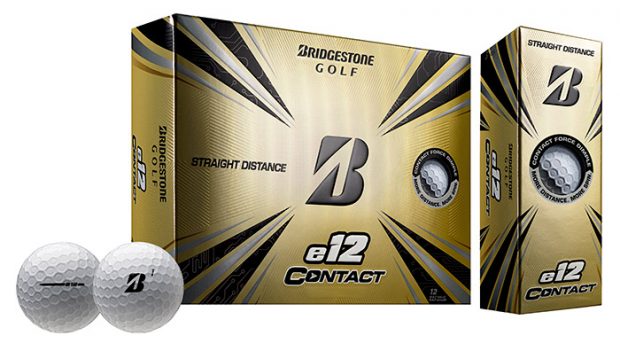 $30/dozen
Available in White, Matte Green, Matte Red, Matte Yellow
Retail begins February 26th
Bridgestone e6
Make an innovative, effective golf ball and sell it at an extraordinarily good price and the chances are good it will prove very popular. Bridgestone's two-piece e6 ball first appeared 15 years ago since when it has been the company's best-seller, outstripping the balls it makes for Tour pros like Bryson DeChambeau and Tiger Woods.
The e6 has evolved over time, but it's still targeted at golfers with moderate swing-speeds who fear losing distance but would prefer not to hit a high-compression rock. The newest version features a larger, softer core than its predecessors that gets increasingly firm as you move out from the center. The result is a ball that performs much like a multi-layer ball even though it is comprised only of that 'gradational compression' core and a thin outer layer of Surlyn.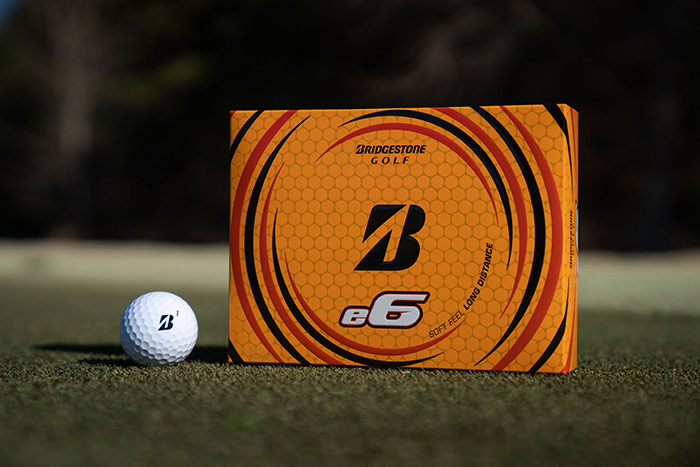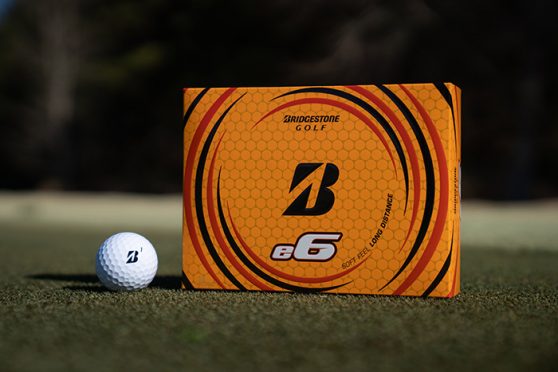 $22/dozen
Available in white and optic yellow
Retail begins February 26th
Callaway ERC Soft
Another Impact Modifier – 'Paraloid' created by the Dow Chemical Company – is present in the cover of  Callaway's second-generation ERC Soft. Callaway says this Paraloid material combines with the original ionomer cover to create more spin and better feel on and around the greens, not unlike a urethane-cover (more expensive) ball. The mantle layer is firmer than the core making the mantle/core layers perform similarly to the gradational compression core of the Bridgestone e6 (see above) – speed and therefore distance for longer shots, extra spin for shorter shots. The result os what Callaway calls its 'longest ball that feels soft'. Triple Track alignment lines come standard.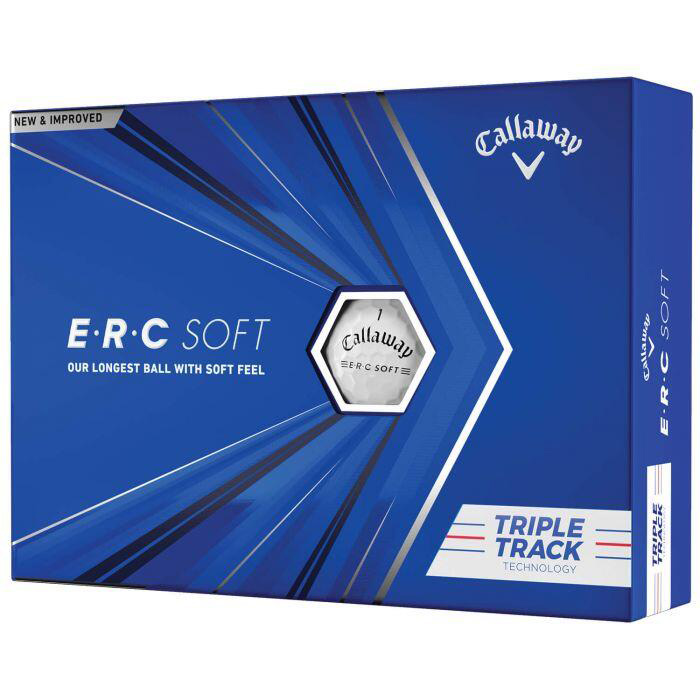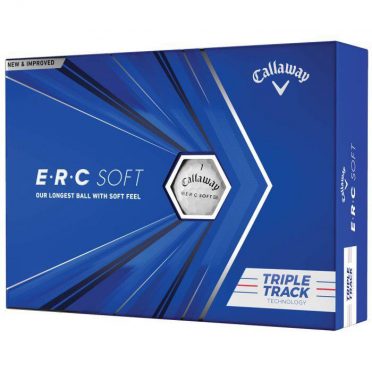 $35
Available in White and Yellow.
Retail begins February 25th.
---
Want to read more gear articles like this one? Visit our GEAR page.
Colorado AvidGolfer Magazine is the state's leading resource for golf and the lifestyle that surrounds it, publishing eight issues annually and proudly delivering daily content via coloradoavidgolfer.com.