Your Pre-Black Friday Holiday Gift Guide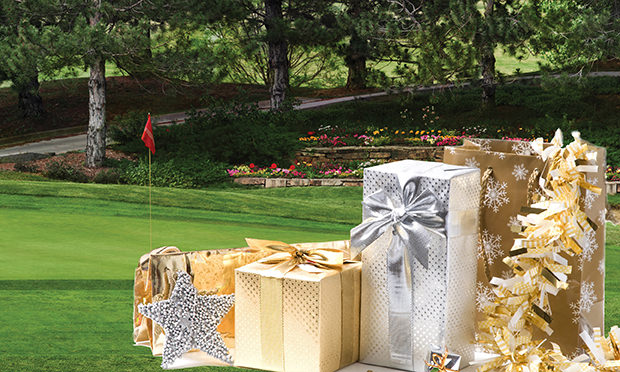 Don't Delay— get these can't-miss items before the season's rush.
By Jessica Lloyd
To get you primed and ready for that inevitable holiday rush, we're here with Jessica Lloyd of Buffalo.Agency with the latest and greatest gifts to get the golfer in your family. From rangefinders, to apparel, to clubs here's a quick pre-Black Friday Holiday Gift Guide to get your on your way to present stardom.
---
GOLFTEC Lessons

MSRP: Lessons, packages and club-fitting services vary
No company on earth has helped more golfers improve than GOLFTEC. They teach approximately 1 million lessons annually around the world with the average student dropping seven strokes from their game. The company has locations in every major metropolitan area in the United States and nearly 200 around the world. For the new season, the company is offering a variety of specials on lessons packs. GOLFTEC provides comprehensive instruction on all aspects of the game as well as finely-tuned club fitting services. Proven to benefit players of all skill levels, GOLFTEC works with each individual to create a comprehensive game plan tailored to their specific needs. The company pioneered a step-by-step plan that builds skills faster and provides lasting results. It is a convenient and effective one-stop-shop for every game-improvement need.
Visit our Instruction Page to find weekly drills and tips provided by GOLFTEC— the exclusive online instruction provider of Colorado AvidGolfer.
---
Arccos Golf – Arccos 360
MSRP: $249.99
Golf's #1 Performance Tracking System, Arccos 360 combines Live Shot Tracking, GPS 2.0 and a proprietary Tour Analytics platform to help golfers of all abilities lower their scores and have more fun. Boasting new sensors that are 50% smaller and lighter than the first generation, Arccos 360 automatically records every shot a golfer makes without the need for tagging or other disruptions. It then analyzes a player's data in real-time, revealing strengths and weaknesses to enhance on-course decision-making.
Users with at least five rounds completed can access the new Arccos Caddie, golf's first artificial intelligence platform. It uses data from Arccos users as well as GPS information to provide users with suggestions for their optimal strategy on nearly any hole in the world. It also provides incredibly accurate GPS distances to any point on the hole and even calculates a "Plays Like" yardage that takes into account the impact wind and elevation. The future of golf has arrived.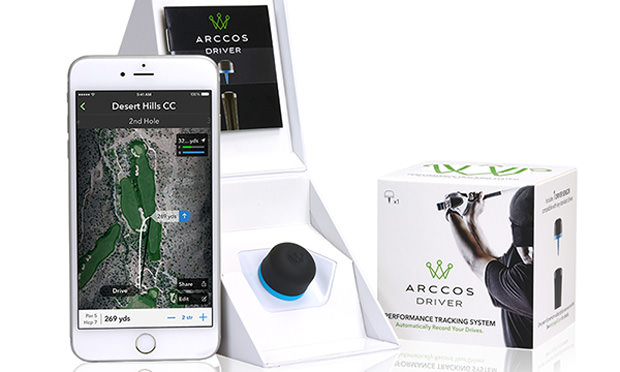 Arccos Golf – Arccos Driver
MSRP: $29.99
Arccos Driver is a performance tracking and live competition system that delivers real-time data for tee shot distances, fairways hit and more. The single-sensor automatically detects each drive, then uses a player's smartphone to record second shot position without the need for tagging or other annoying disruptions. Endorsed by two-time World Long Drive Champion Jamie Sadlowski, Arccos Driver also includes advanced GPS to any point on nearly 40,000 courses worldwide, and new driving games based on distance and accuracy. Among other features:
Distance & Accuracy Stats for every drive and round
Personalized Challenges based on performance history
Live Leaderboards for daily, weekly and monthly driving competitions
Social Bragging via one-touch posting to Facebook, Twitter and Instagram
Precise Shot Detection that distinguishes between real and practice shots
---
ECCO S-Drive Golf Shoes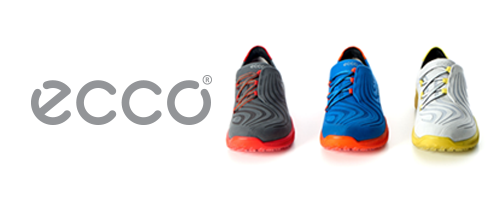 MSRP: $160
www.eccousa.com
ECCO S-DRIVE represents an entirely new take on golf footwear. Drawing inspiration from the running market, the bold, athletic styling is matched with a simple, yet highly-technical asymmetrical last to enhance both fit and feel. The result is a lightweight, agile design that still offers the comfort, stability and performance golfers demand. ECCO S-Drive highlights the company's commitment to innovate, through a unique set of performance and comfort properties, including:
An asymmetrical closure system enables a revolutionary, close to the foot fit, resulting in excellent support and stability.
Soft mesh upper for a comfortable feel, and bonded with microfiber for optimal support and stability. Treated with HYDROMAX® for superb weather and perspiration resistance.
A removable Ortholite® inlay sole offers long-term cushioning, enhanced breathability, antimicrobial function and the option of extra width.
Wrap up on the side of the midsole adding support during golf swing. Direct-injected TPU outsole featuring E-DTS® technology for excellent grip, traction, durability & flexibility.
---
Bridgestone TOUR B Line of Golf Balls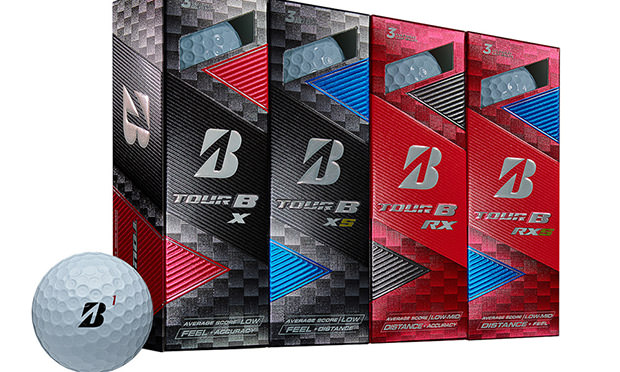 MSRP: $45/dozen
Designed utilizing data from more than 3 million ball fitting sessions, the TOUR B line features the TOUR B X, XS, RX and RXS. TOUR B X and XS are designed for low handicap golfers looking for exceptional feel. A softer urethane cover formulation provides excellent spin and greenside control, while increased distance comes from enhanced aerodynamics and improved 330 Dual Dimple design. The RX and RXS are for mid-to-low handicappers, delivering explosive distance and optimized trajectory thanks to high repulsion construction and new 338 modified Dual Dimple design. The RX will help players hit more fairways while those looking for unmatched feel will gravitate toward the RXS.
---
Bridgestone TOUR B XD-5 Driver
MSRP: $700
The TOUR B XD-5 Driver's flat shape and shallow face design promote a high launch and draw biased shot shape. The face's Flex Action Speed Technology (FAST) works to increase ball speed for maximum distance, even on off-center hits. In conjunction with F.A.S.T., Power Ribs in the driver's base promote stability for increased ball speed and dampening vibration for excellent feel. The face's Power Milling stabilizes the ball at impact to increase quality compression and reduce surface slippage. Interchangeable weights help players dial-in preferred trajectory and shot shape.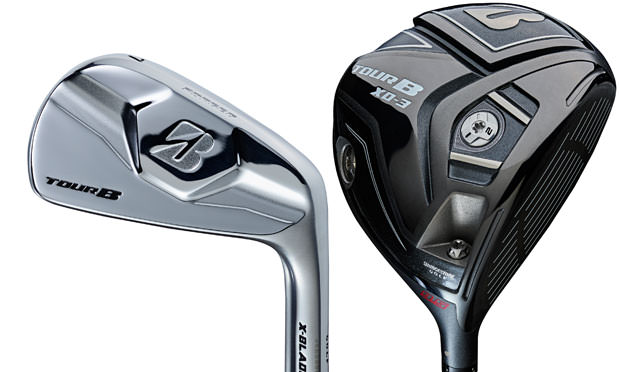 Bridgestone TOUR B X-CB Irons
MSRP: $1,200 (4-PW)
Made with premium 1020 Endo forging, the ultra-premium TOUR B X-CB irons are for low handicappers looking for incredible feel and playability. The irons come with 15 premium shaft options and feature minimal offset for a clean address and excellent workability. A forged mass strategically placed behind the impact zone provides incredibly solid feel and response. The X-CB's wider sole prevents digging and encourages smooth turf interaction.
Read our recent article on Bridgestone's TOUR B Clubs!
---
TecTecTec Laser Rangefinders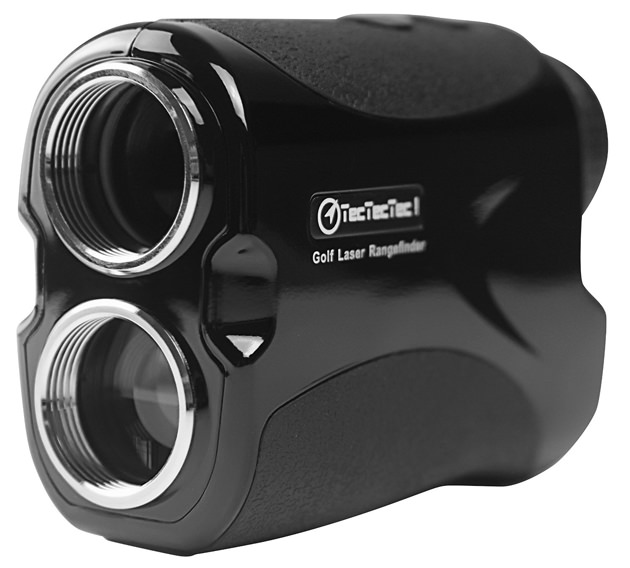 MSRP: Variety
Offering incredible performance at unbeatable prices, TecTecTec's line of technologically advanced laser rangefinders accurately measure distances precise within one yard. The premium, multilayered optical lens combined with diopter adjustment and 6x magnification provide an ultra-clear and accurate view. All models feature three scanning modes for every situation to help players measure distances to the pin, hazards, etc. Available in standard and "S" (slope) editions which feature PinSlope Technology to calculate elevation-adjusted distances to the target. All TecTecTec rangefinders are backed by a two-year warranty, 24/7 access to customer service and a full refund on products returned within 30 days of purchase.
Read our recent article on TecTecTec!
VPRO500 measures up to 540 yards. (Standard $149.99, Slope $179.99)
VPRO DLX measures up to 600 yards. (Standard $179.99, Slope $229.99)
VPRO DLX1K measures up to 1,000 yards. (Standard $199.99, Slope $249.99)
---
18Birdies Premium
MSRP: $4.99/month or $44.99/year
Golf's most complete app, 18Birdies Premium offers a variety of ways for golfers to find more enjoyment in the game. Prominent app features include advanced GPS data on more than 35,000 courses around the world, digital scorekeeping, stat tracking and live round sharing. Golfers who score rounds using the digital scorecard can be entered in to the company's DreamGames promotion with the chance to win prizes including golf balls, clubs and once-in-a-lifetime golfing experiences. In addition, 18Birdies Premium recently introduced Caddy+, allowing users to track their shots and share the best ones. Caddy+ will also use the distance you hit each club, playing style, shot history and real-time course conditions to provide club recommendations.
---
Colorado AvidGolfer is the state's leading resource for golf and the lifestyle that surrounds it,publishing eight issues annually and proudly delivering daily content via coloradoavidgolfer.com.