No, no, don't get us wrong. It's a name thing –

Bad Birdie

is a

new apparel manufacturer

coming out with some

really good stuff

. 
When Robert Herjavec came up a little short on a straight, flat, five-foot putt during April 3rd's edition of Shark Tank, his stake in Bad Birdie Golf – a Los Angeles-based apparel company in which he was willing to invest $300,000 – dropped from 25% to 20%. Given the TV appearance and subsequent web coverage the company has enjoyed, that extra 5% could one day prove pretty significant for Jason Richardson who founded the company in 2017 after becoming frustrated by golf shirts he regarded as boring. "Most polos out there don't have the sauce," he says, using the contemporary vernacular popularized by golf content kings No Laying Up. "They're vanilla, unmemorable, safe. All of these golf brands are making the same shirts our grandpas wore. We knew something had to change."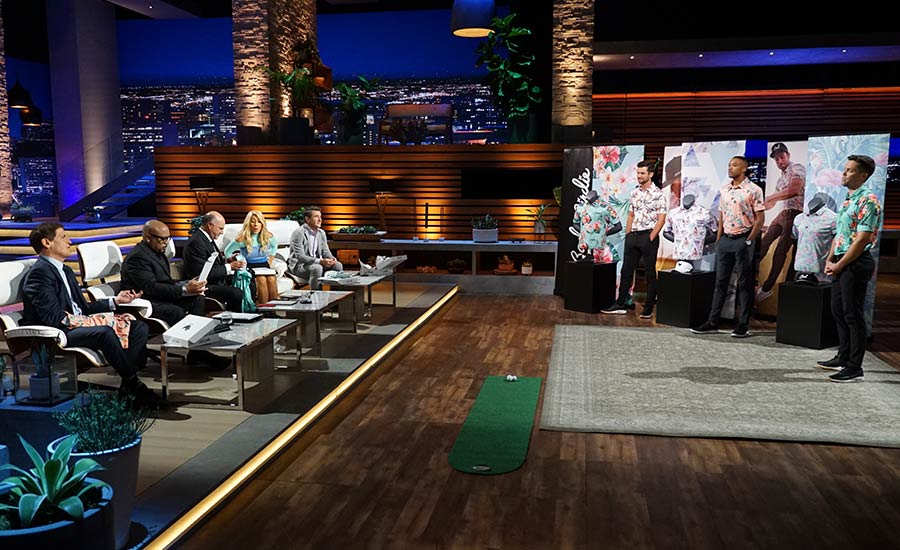 A quick browse of Bad Birdie's web site shows just how much Richardson wishes to change what we wear on the golf course – outfits that, if we're being honest, have never really been terribly exciting. A handful of companies have broken away from golf clothes' established norms in recent years, but precious few have combined unconventional with cool and stylish as Bad Birdie seems capable of doing. Like a lot of modern-day golf shoes, the fit and fabric make these threads suitable for both the golf course and dining out, or even skateboarding if that's your thing (your other thing). 
The look, the lingo, and the label, suggest this is gear for young dudes and, indeed, Richardson notes the target market is aged 18-35. That said, he admits he'd be happy seeing anyone in one of his shirts, even a 60-year-old with a pot-belly. 
But what about that name? "There's no huge meaning behind it," says the former freelance line producer whose clients included Nike, Microsoft, Apple, Toyota, and AT&T. "It's fun and goes against the grain a bit." 
A bit? Forgive a Gen-X-er for lapsing into language he's probably too old to use, but this stuff is rad with a capital R – A – D! Sure, some of it may be a little too rad for old-schoolers content to keep the khaki and tan but, for those willing to experiment a little, Bad Birdie may well have what you need to transform your look.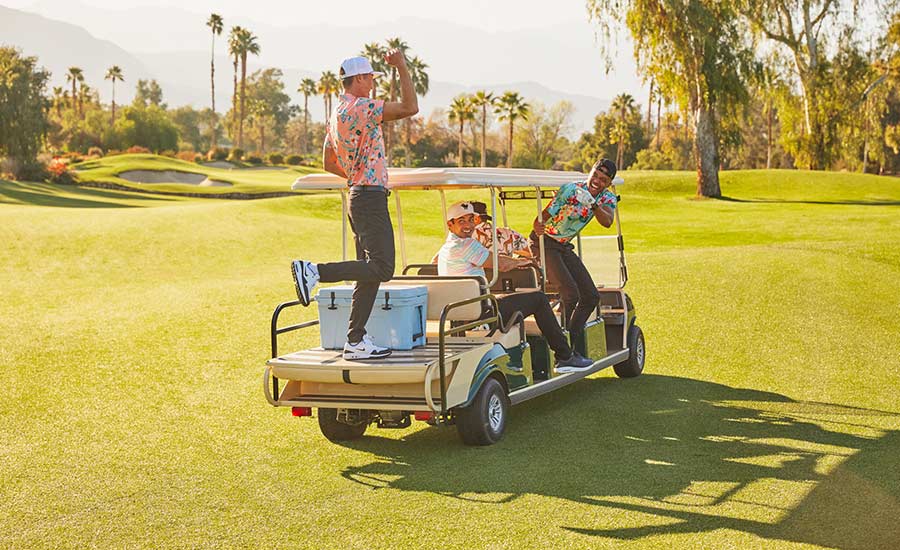 Richardson's favorite design, currently, is the Alpha which one of his growing number of design artists came up with. "I love the color palette and graphic nature of it," he says. When designing himself, there's nowhere in particular Richardson looks. "I could see something on the street, in nature, pretty much anywhere," he says. "I do keep an eye on trends and what's forecast to be popular, but many of the ideas for these shirts just appear in our imagination."    
Many of Bad Birdie's shirts certainly have a SoCal vibe, and next time you're in that neck of the woods you may see Richardson, a longtime golfer who gets out as often as business allows. "I play all over the area," he says. "With the business growing though, I'm getting out less than I'd like to, but I still play to about a 12."  
Richardson is focused right now on growing the company's online business, but he does have plans to expand into green grass sites and even retail stores in the not too distant future. Part of the decision-making process on the direction Bad Birdie takes will be Herjavec whose team, Richardson says, has been fairly involved since the show aired. "He's definitely not a silent partner," Richardson adds. "I'm very open to his advice." 
One possible move might be to sign a Tour player someday, though Richardson says the contract would be unnecessary if money weren't an issue. "I think a lot of the guys on Tour – Justin Thomas, Rickie Fowler, Brooks Koepka – would all be Bad Birdie guys if they didn't already have big endorsement deals." 
Polos – $72 
---
For more on the latest and greatest gear in golf, visit our GEAR PAGE.
Colorado AvidGolfer Magazine is the state's leading resource for golf and the lifestyle that surrounds it, publishing eight issues annually and proudly delivering daily content via coloradoavidgolfer.com.