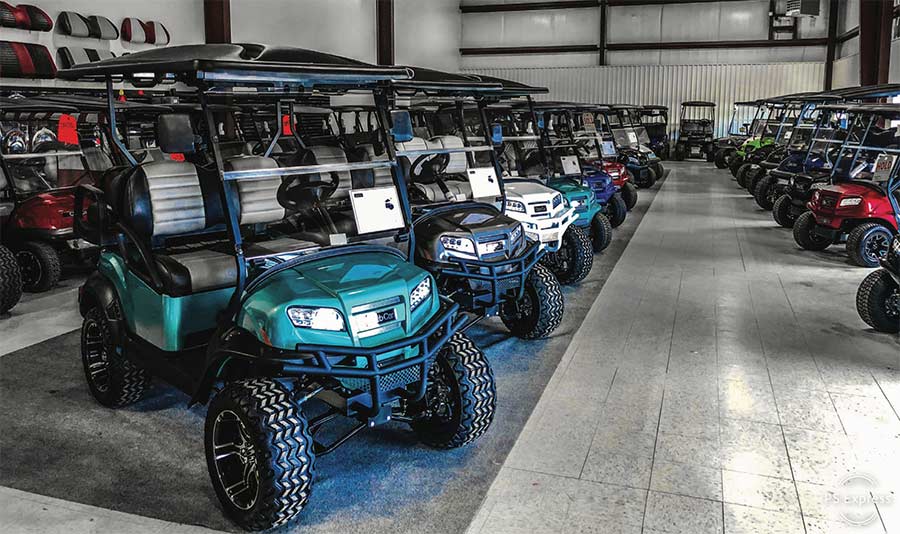 The painter Norman Rockwell was famous for his depictions of American life, but chances are his renditions of neighbors gathering at day's end didn't include tricked out golf carts. And it's equally doubtful that the artist's palette included eye-popping colors like Blue Onyx, Storm Surge and Blazing Comeback.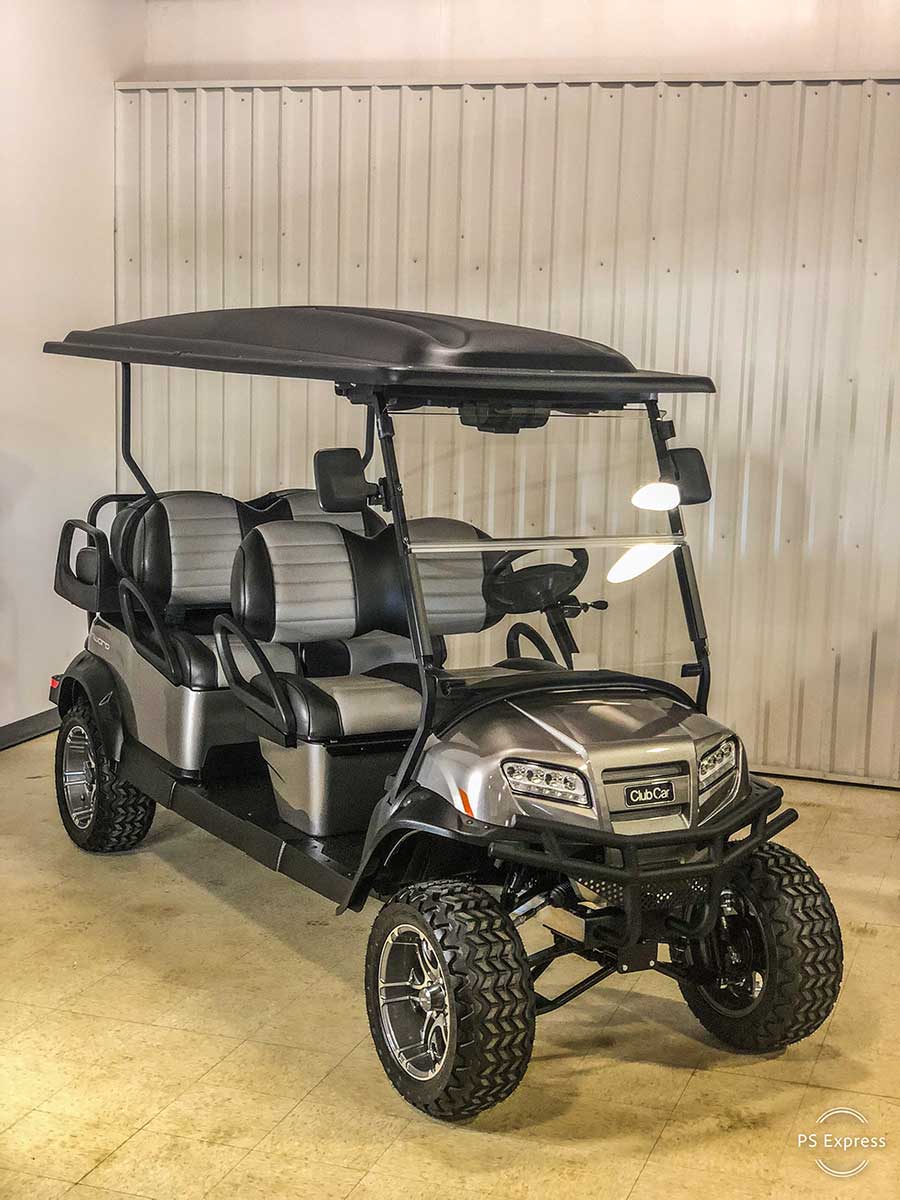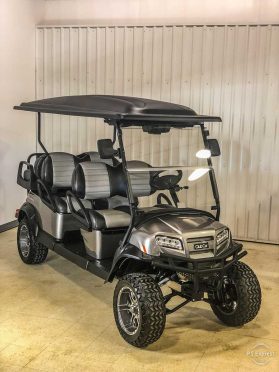 Those are just three of the hues available from Colorado Golf & Turf, the custom vehicles that are reinventing the golf cart. While the company is still a leader in producing the standard, white buggy that golfers attach their clubs to before their weekend round, Colorado Golf & Turf has hit upon a new market, creating colorful, street-ready rides that are not only perfect for riding on the golf course, but for getting to and from the links as well.
Not to mention cruising around the neighborhood.
"One of the comments that we often get is how people are interacting because of these," says Abbie Randel, director of commercial and consumer sales. "You meet people that you would never see if you were just driving somewhere in your car; with these people notice and wave you over because they want to ask questions about them and you end up having these great conversations."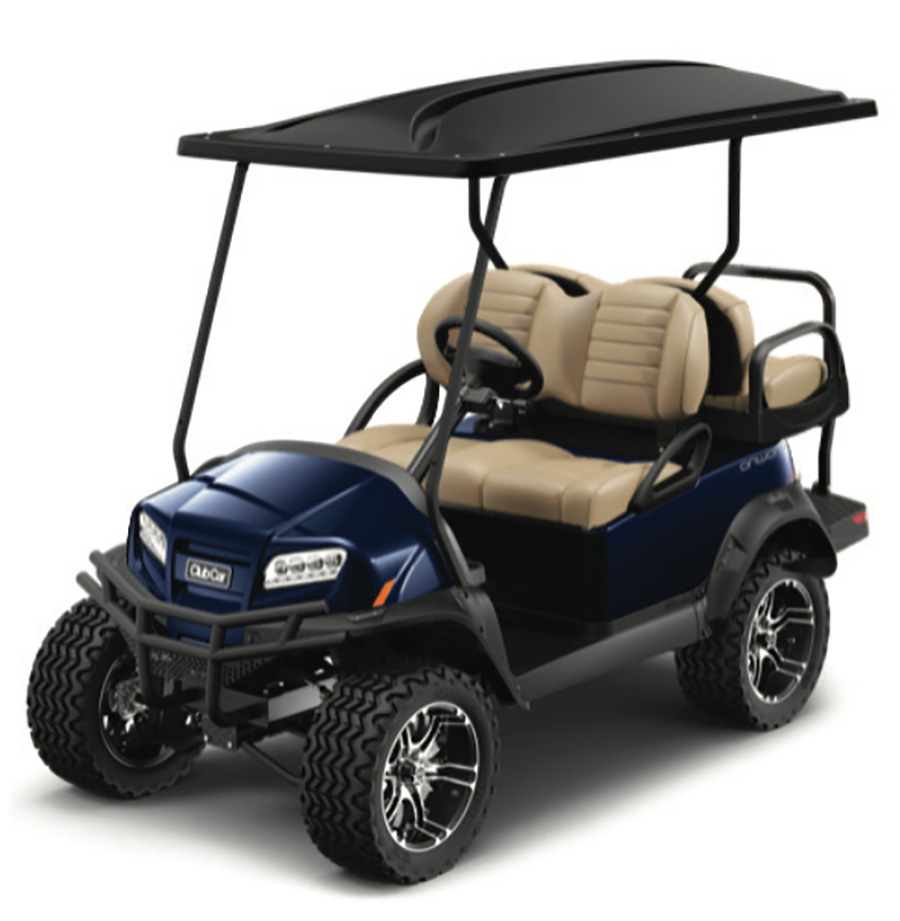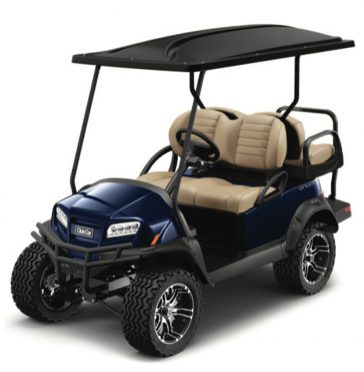 While some of the more tradition- al country clubs don't allow the carts, more and more facilities, like Ravenna, Columbine, Harmony Club and Pine- hurst are embracing the unique look. Besides the colors, standard equipment on the vehicles include upgraded wheels, headlights, taillights and turn signals, and can be customized to include features like premium seats and stereos—even garage door openers. With Club Car Connect, a personalized GPS system, drivers can monitor diagnostics like mileage and battery life—and also get their yardages to the pin should they actually find themselves on a golf course. Contact Colorado Golf & Turf for more information.
FOR MORE INFORMATION ABOUT COLORADO GOLF & TURF, VISIT: cologolfandturf.net
---
This article was also featured in the April Issue of Colorado AvidGolfer.
Colorado AvidGolfer is the state's leading resource for golf and the lifestyle that surrounds it, publishing eight issues annually and proudly delivering daily content via coloradoavidgolfer.com.