The Supine Pileup Press is the first of three core stability exercises designed to increase core strength and give you more stability and power on the golf course.
Class-A PGA Professional and former NFL player Jason Witczak of The Club at Pradera and Pinery Country Club and Elizabeth Martin are here to introduce you to an exercise that will stabilize your golf swing and promote consistency in your game.
Choose dumbbells that you can manage easily and will not force you to overexert yourself and a mat that will allow you to lay comfortably on the ground. Once you're in the bench-press position, elevate your hips to create a 45-degree angle with the ground. At this point, you can begin lifting the dumbbells directly up towards the ceiling and bringing them together when your arms are fully extended. It is crucial to maintain the same lift in your hips throughout the set to keep both your core and hamstrings fully engaged.
The set and repetition amounts will vary based on the golfer, but three sets of 10 reps is a great place to start.
Continuous use of this exercise will strengthen your core and base and provide a solid foundation from which to swing the golf club. A solid foundation and less movement from the lower-body promotes consistency in your game and lower scores.
What you'll need:
Mat/towel
Appropriately weighted dumbbells
How to do it:
Lay on the ground with the dumbbells in bench-press position
Elevate your hips to create a 45-degree angle with the ground
Push dumbbells directly upwards, touching them together when you arms are fully extended
Repeat
You can find more of these exercises by following Golf Digest Top 50 Golf Fitness Trainer Andrew Hannon on Instagram at @Ando_PFS.
You can follow Colorado AvidGolfer on Instagram at @ColoradoAvidGolfer
You can follow Jason Witczak on Instagram at @JWitPGA
You can follow Elizabeth Martin on Instagram at @Elizabeth_Diane22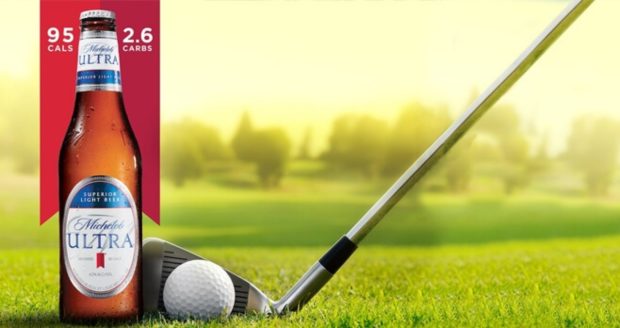 ---
Want more golf fitness tips? Visit our LIFESTYLE PAGE.
Colorado AvidGolfer Magazine is the state's leading resource for golf and the lifestyle that surrounds it, publishing eight issues annually and proudly delivering daily content via coloradoavidgolfer.com.