Band Tension Press is the third of three core stability exercises designed to increase core strength and give you more stability and power on the golf course.
Class-A PGA Professional and former NFL player Jason Witczak of The Club at Pradera and Pinery Country Club and Elizabeth Martin are here to introduce you to an exercise that will stabilize your golf swing and promote consistency in your game.
All you will need for this exercise is a resistance band and something that you can anchor the resistance band to. Ensure that the band is firmly attached to an exercise machine or something sturdy.
You'll start the movement in the same posture that you take to swing a golf club-knees slightly bent with your feet somewhere between shoulder and hip distance apart. Position yourself at a 90-degree angle from whatever is anchoring the resistance band.
Grab the resistance band firmly with both hands, and make sure that the band is taut. Start with your hand near to your high-stomach/low-chest, and as you maintain resistance in the band, move your hands from the starting position to a fully extended position. Repeat this movement. One cycle, from close to your body to fully extended and back in, is one repetition.
Remember three things while doing this exercise: keep consistent tension on the resistance band, stay in the golf posture and engage your core. You should begin to feel this in your abs, core and especially in your arms.
The set and repetition amounts will vary based on the golfer, but three sets of 15 reps is a great place to start.
Continuous use of this exercise will strengthen your arms and core (specifically your abs) and base and provide a solid foundation from which to swing the golf club. A solid foundation and less movement from the lower-body promotes consistency in your game and lower scores.
What you'll need:
Resistance band
Something to anchor the band on
How to do it:
Position yourself at a 90-degree angle from anchor in golf posture
Grab band with both hands firmly
Bring band from close to chest to fully extended position
You can find more of these exercises by following Golf Digest Top 50 Golf Fitness Trainer Andrew Hannon on Instagram at @Ando_PFS.
You can follow Colorado AvidGolfer on Instagram at @ColoradoAvidGolfer
You can follow Jason Witczak on Instagram at @JWitPGA
You can follow Elizabeth Martin on Instagram at @Elizabeth_Diane22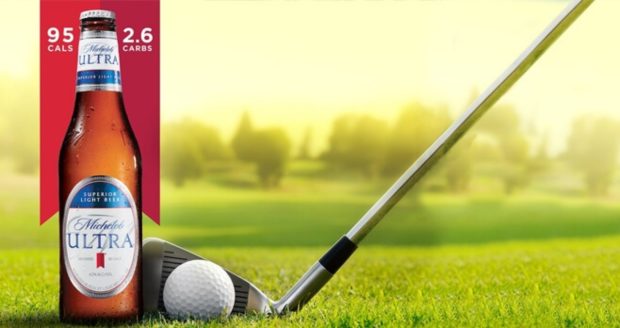 ---
Want more golf fitness tips? Visit our LIFESTYLE PAGE.
Colorado AvidGolfer Magazine is the state's leading resource for golf and the lifestyle that surrounds it, publishing eight issues annually and proudly delivering daily content via coloradoavidgolfer.com.