Options include a German sedan, an Italian SUV and what may be Ford's sweetest truck ever.
By Isaac Bouchard
SEISMIC SHIFTS in the automotive sector mean that more than two- thirds of all new vehicles sold or leased are trucks and SUVs. How each type might fit into one's lifestyle is of course a personal matter; herein we look at how they play in the current Rocky Mountain landscape
---
2018 MERCEDES-AMG E63S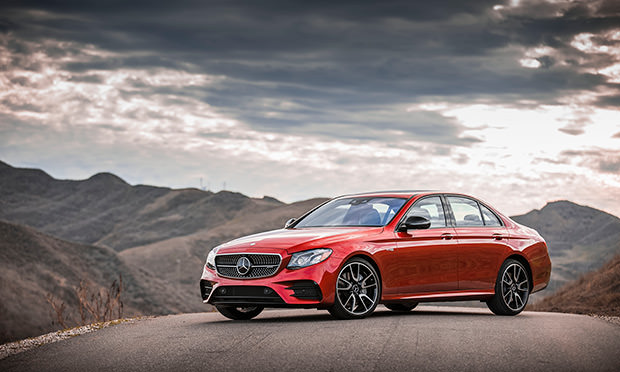 MSRP: From $104,400
EPA: 15/22mpg; 18mpg combined
Starting in the 1980s, the sports sedan, most of-ten from a premium German marque, became the status symbol many aspired to—myself included. To this day, the genre's potent combination of sports car-hum-bling performance and practicality remains compelling.
So in a bid to keep these machines relevant, even stalwarts like BMW are moving to offer all-wheel drive in what were once "purist" rear-driven machines. Mer-cedes got there first, with the new E63 and even more over-endowed E63S sedan and wagon. Now you can roll in your 603hp Benz regardless of any capriciousness from Mother Nature.
Hooliganism hasn't been forgotten, however: you can put the variable AWD system into a "drift" mode and slide the E63S sideways all you want—at least in your fantasies. In the world the rest of us inhabit, the system's other settings help harness the hand-built, twin-turbo's 627lb-ft muscle.
The E63S is almost subtle in its styling, with the current Mercedes tapered teardrop shape meaning an aggressive grill and gaping intakes sweep back over smooth flanks to a pert tail; de-badged it could be mis-taken for a four-cylinder E300 with AMG styling options, while still obliterating 0-60mph in just over three seconds.
While this Q-ship mien may not fit into our current culture of extravagantly displayed wealth and power, the Mercedes' interior certainly won't leave anyone in doubt about what it is. Voluptuous sweeps of carbon fiber and stitched leather frame huge screens for the instruments and easy to use COMAND infotainment system, and the supportive front seats cup the occupants in all the right places.
That's vitally important since the Mercedes serves up such outrageous performance; that you can dial it back via de rigueur modes for throttle, steering, shocks and shift speeds means this AMG hotrod makes a great luxury ride as well—though back seat space is not ex-actly generous.
This Mercedes has enough of the practicality of a modern crossover to make it a valid alternative for single-vehicle use in Colorado. And as trucks and SUVs gobble up more and more market share, the E63S be-comes a truly standout choice.
---
2018 ALFA ROMEO STELVIO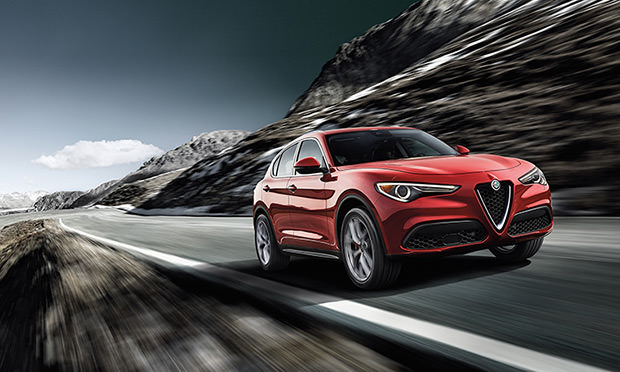 MSRP: From $41,995
EPA: 22/28mpg; 24mpg combined
I'd heard from multiple journalists that the Stelvio was, simply put, the best handling crossover or SUV they'd ever driven. That's a pretty definitive statement, but after time behind the wonderfully well-shaped, thin-rimmed wheel of the Alfa, I would concur.
Built on an amazing new platform soon to be shared with other Chrysler, Dodge and possibly even Jeep vehicles, the Alfa simply devours curves with flat, precise moves and superb body control. That it also rides really well on huge wheels and suppresses road and wind noise well equates to an appropriately premium experience.
The interior doesn't quite live up to the rest of that descriptor; while not exactly cheap, some competitors feel more substantial. The Alfa infotainment system is functional and easy to use but lacks the breadth of talent of those found in top German machinery. But the Stelvio interior is roomy and functional, and its rigid, lightweight structure allows the sole engine option (for now anyway; a 505hp twin turbo V6 comes next year) of a 280hp, 2.0-liter turbo to deliver ample thrust.
A low redline and anemic sound go against traditional Alfa character; it's more of a torque monster, with 306lb-ft of twist, meaning it pulls hard, has very little lag and is well matched to the eight-speed automatic. And when you do want to control it manually, the giant aluminum shift paddles let you indulge in all the Schumacher F1 daydreams you can conjure—and run to 60mph in the mid-fives.
If you are going to need the added practicality of a high riding hatchback, and don't want to be seen as following the herd—or simply don't want to see five other crossovers just like yours in every parking lot—the Alfa Romeo Stelvio is a terrific choice.
---
2017 FORD F-150 LIMITED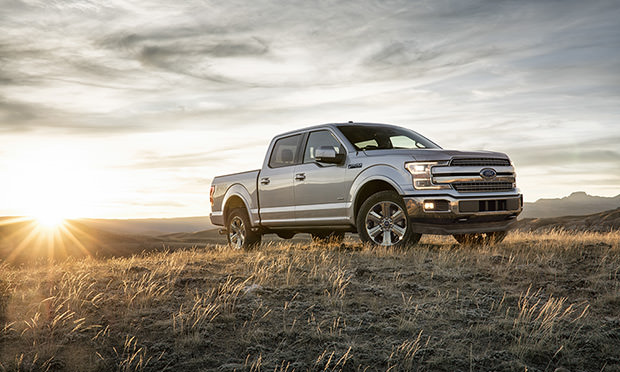 MSRP: From $60,200
EPA Ratings: 17/22 mpg; 19mpg combined
Ford's half-ton pickup has long been the best-selling vehicle in the United States; what's new is how far the company has pushed it up-market, stealing sales from traditional luxury brands in the process.
The Limited model makes an excellent case that these rural refugees now fit as well—or better—into most peoples' lives than either a sedan or an SUV. The F-150's rigidly rectilinear styling is nicely enhanced by the Limited model's brushed trim and 22-inch footwear, but the low profile tires that wrap those rims degrade ride quality over typical Colorado urban roads.
On the highway things are much better; strap a load to the Ford, as I did when I hauled my 24-foot, enclosed trailer cross-country, and it all settles down nicely. Thousands of miles of open road gave me the opportunity to really appreciate how far Ford has come on interiors, with great shapes, beautifully turned out real wood trim and supplely finished, well shaped seats, whose heating, cool-ing and especially massage functions helped the miles pass as painlessly as possible.
The driving position is perfect, there's massive storage in the cab, and even backseat occupants commented on how luxurious it was as they stared out the full-length sunroof. The latest, Sync3 infotainment system is fast and fairly idiot-proof, and the Sony audio system quite nicely resolved over 160GB of music and podcasts.
For 2018 the F-150 gets some nice styling updates, more standard equipment and enhancements for most engines and transmissions. My Limited's absurdly potent combination of 365hp/470lb-ft, 3.5-liter EcoBoost V6 and greased lighting 10-speed automatic carries over unchanged. It is astonishing in its ability to pull passes over the Continental Divide with almost diesel-like reserves of torque, although the fuel economy is nowhere near that type of engine.
For those who tow on a regular basis, the upcoming V6 diesel or even normally-aspirated V8 are better options. When not hooked to a loadstone, the Ford runs like a rocket, and handles very well too.
Steering precision is excellent, which really helped in strong crosswinds across Utah and Nevada, and was aided by the lane-keeping and anti-sway features Ford has baked into its latest safety systems. I also much appreciated the active cruise control, which made dealing with California's idiotic 55mph towing speed limit and congestion much less painful.
That the F-150 Limited combines the level of luxury, decorum, panache and practicality it does, all while offering the kind of bandwidth of load lugging and hauling that only a pickup inherently embodies, means to me that it actually makes more sense for active Coloradans than the heretofore more obvious choices of sports sedan or premium SUV.
---
Automotive Editor Isaac Bouchard is the owner of Englewood-based Bespoke Autos (303-475-1462). Read more of his writing on coloradoavidgolfer.com and bespokeautos.com.
Colorado AvidGolfer is the state's leading resource for golf and the lifestyle that surrounds it, publishing eight issues annually and proudly delivering daily content via coloradoavidgolfer.com.