My, oh my, what a wonderful day it is when new Cleveland wedges are available
By Tony Dear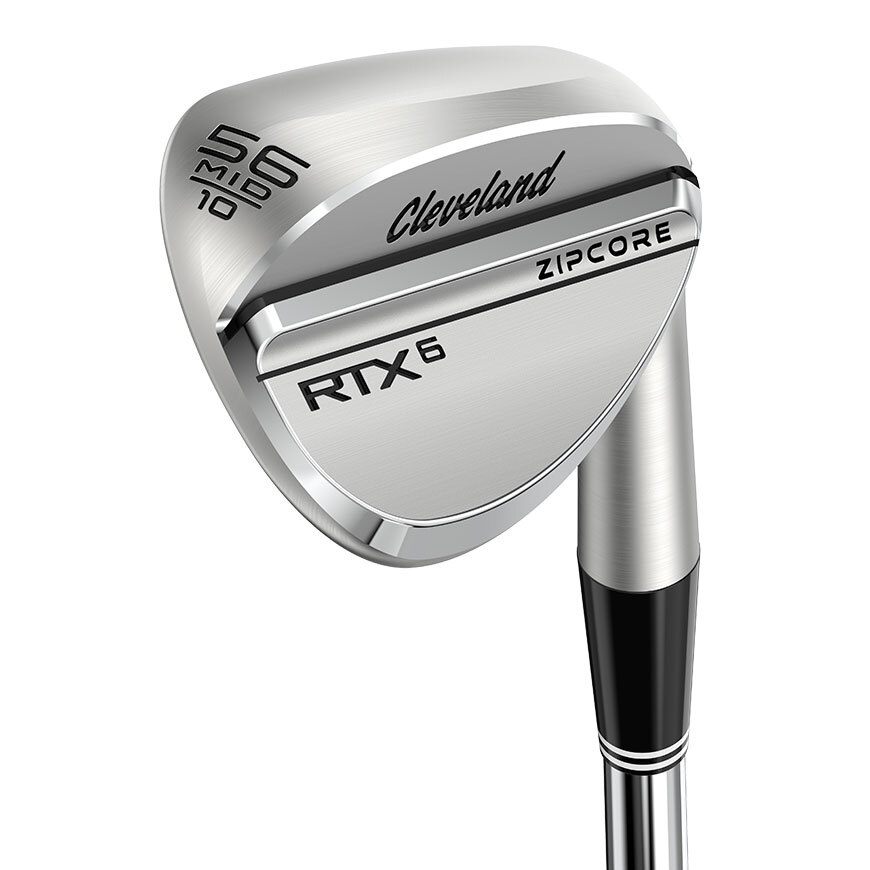 Friday is a big day for Dunlop Sports America, well for two of its four-strong stable of sports brands at least. Part of SRI Sports, a Kobe, Japan-based subsidiary of Japanese tire and rubber giant Sumitomo Rubber Industries – itself a part of the behemoth Sumitomo Group, a Fortune 500 Global corporation which actually owns 883 companies (it all gets a bit confusing who owns what and where each brand appears in the company's complex network of services and products) – its stable includes Cleveland and Srixon among its golf brands and both have major products (Cleveland GOLF RTX 6 ZipCore, Srixon ZX MKII irons) releases heading to retail.
As its name suggests, Cleveland Golf's new RTX 6 ZipCore wedge is the sixth generation of the RTX line first introduced in 2013 with the 588 RTX Wedge which featured the new, rougher, milled Rotex face. ZipCore, which Cleveland Golf's Pat Ripp, the company's Tour Engineering Manager of Research and Development, describes as a "unique, low-density core designed to expand the sweet spot and upgrade MOI for ultimate forgiveness, while pushing the Center of Gravity (CG) directly behind the impact zone, helping players find more consistent performance" first appeared in 2020, meanwhile, in the RTX ZipCore.
Ripp notes the RTX 6 ZipCore features two new technologies in addition to ZipCore – HydraZip and UltiZip which are designed to help you generate maximum spin whatever the conditions. HydraZip involves a new laser-milled line system (mini-grooves) that is unique to each loft, plus a face blast where grainy material (sand) is fired from a high-pressure gun onto the face to create surfaces that increase friction as well as crevices that take moisture away from the face thus improving spin rates in the wet. UltiZip ensures the grooves are sharper, deeper and more tightly-spaced than in previous models. Of course, the USGA has limits on groove dimensions – limits, Ripp says, Cleveland Golf gets as close as possible to with each new model thanks to improved manufacturing tools and methods.
There are four sole grinds – LOW, LOW+, MID and FULL – not an overwhelming choice certainly, but enough says Ripp to cover all the bases for the typical consumer.
Price – $170
Lofts – 46˚-60˚ in 2˚ increments.
Grinds – LOW (available in 58˚-60˚)
LOW+ (available in 54˚-56˚)
MID (available in 46˚-60˚)
FULL (available in 54˚-60˚)
Shafts – True Temper Dynamic Gold Spinner Tour issue
Finish – Tour Satin (more finishes coming later this year)
Right and left-hand
ZX MKII Irons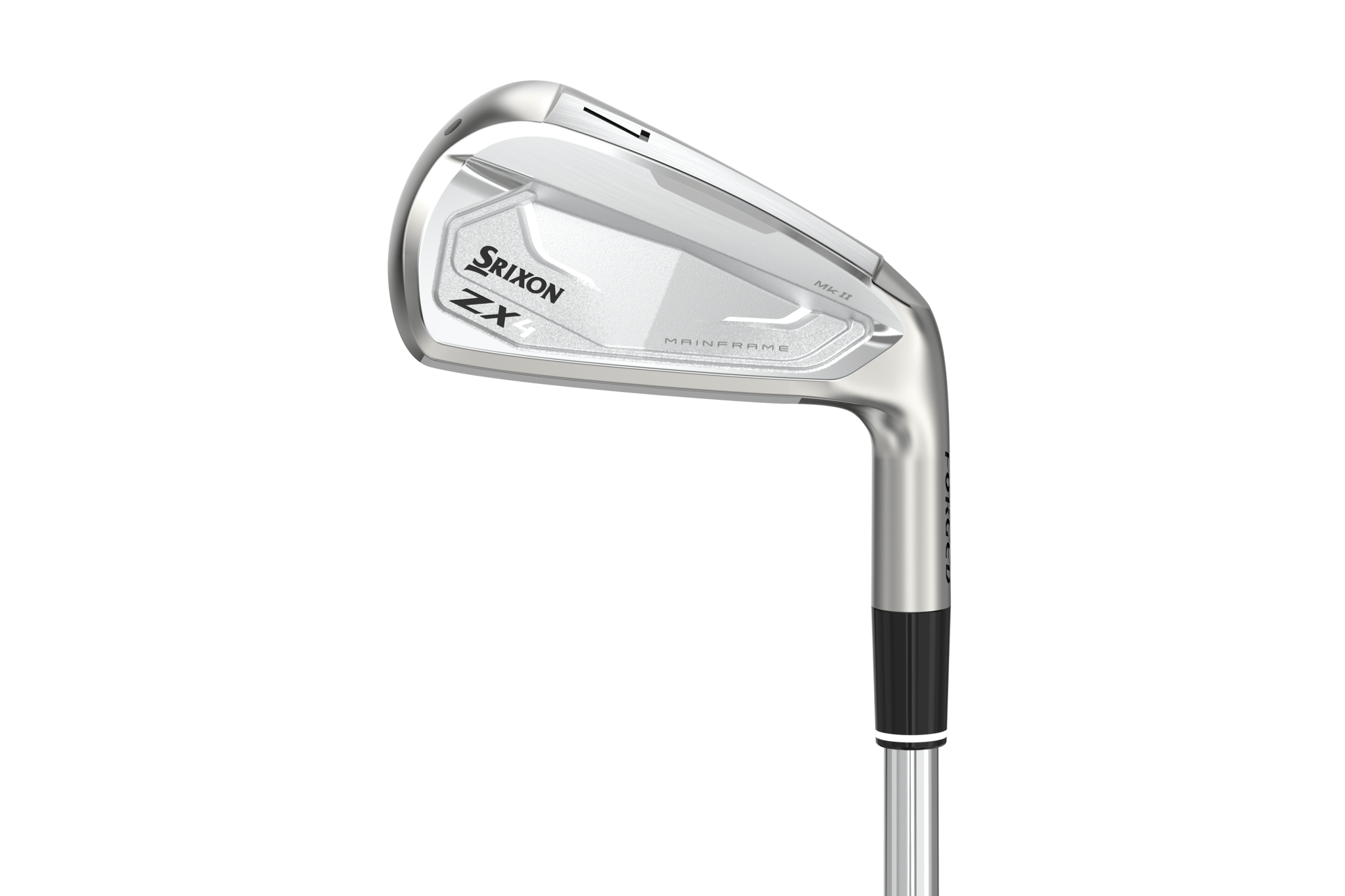 Srixon irons have made great strides in Tour-validity, acclaim, and market success over the last few years and three new Z-Series irons (plus a new multi-material Utility iron with forged SUP10 faces and a forged 1020 carbon-steel body) will surely continue the trend.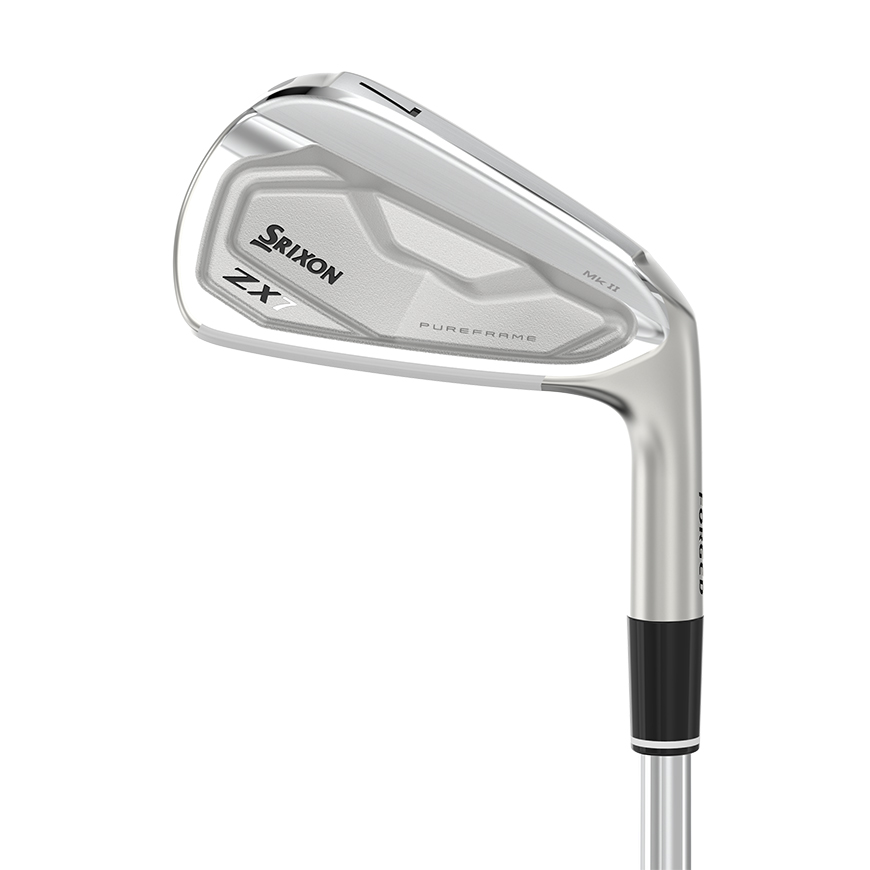 The ZX7 MKII is built for the better player – "the best ball-strikers in the world" in fact, says Brian Schielke, Senior Product Manager at Cleveland Golf / Srixon. They feature the new PureFrame which, Schielke adds, enhances feel by reducing unwanted vibrations. "PureFrame is forged into the body of the iron – just behind the sweet spot – as an 80% thicker portion of 1020 carbon steel," he says. "The result is a remarkably soft yet solid feeling at impact that the best players demand."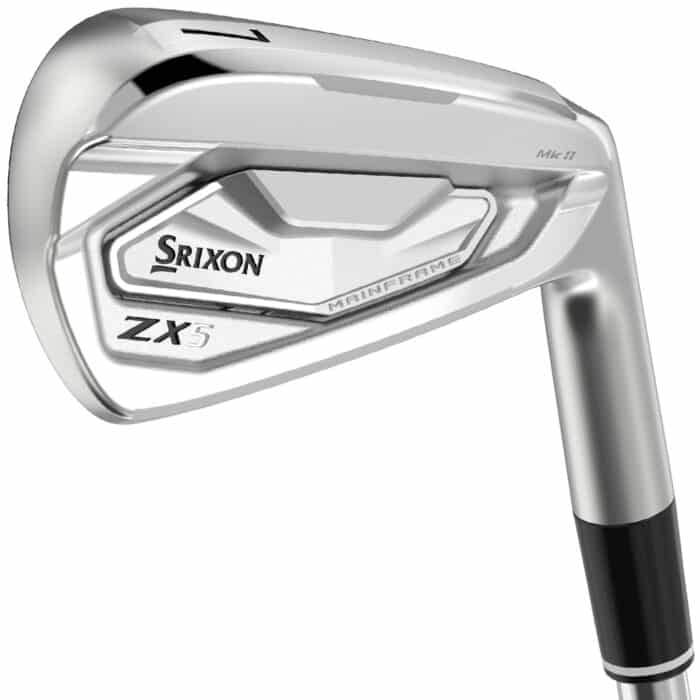 The ZX5 MKII (low-mid handicapper), ZX4 MKII (game-improvement) and Utility MkII irons feature the second generation of MainFrame – a variable thickness pattern of grooves, channels, and cavities carefully milled into the back of each club that maximize the amount the face flexes at impact. MainFrame is designed to boost ball speeds from all points on the face, and also reposition weight from the face to the toe to enhance forgiveness and consistency.
Common to all four models is the V.T. Sole, a mainstay of Srixon's irons whose sole notches reduce drag by reducing the amount of surface area that contacts the ground resulting in a cleaner, more precise strike.
The grooves on each model are also designed for the specific club – wide in the 3-7 irons, but deeper and closer together in the 8-AW. Laser-milled lines between each groove adds to the amount of friction generated helping the ball come to a halt on the green quicker.
In addition to the four new ZX irons, the muscleback blade Z-Forged II has been introduced (not available until April 19th, however). Designed for elite players, the Z-Forged II is an incredibly handsome club that doesn't offer you much in terms of forgiveness but for control, feel, workability, and confidence-inducing 'look-in-the-bag' swagger will set a pretty high bar.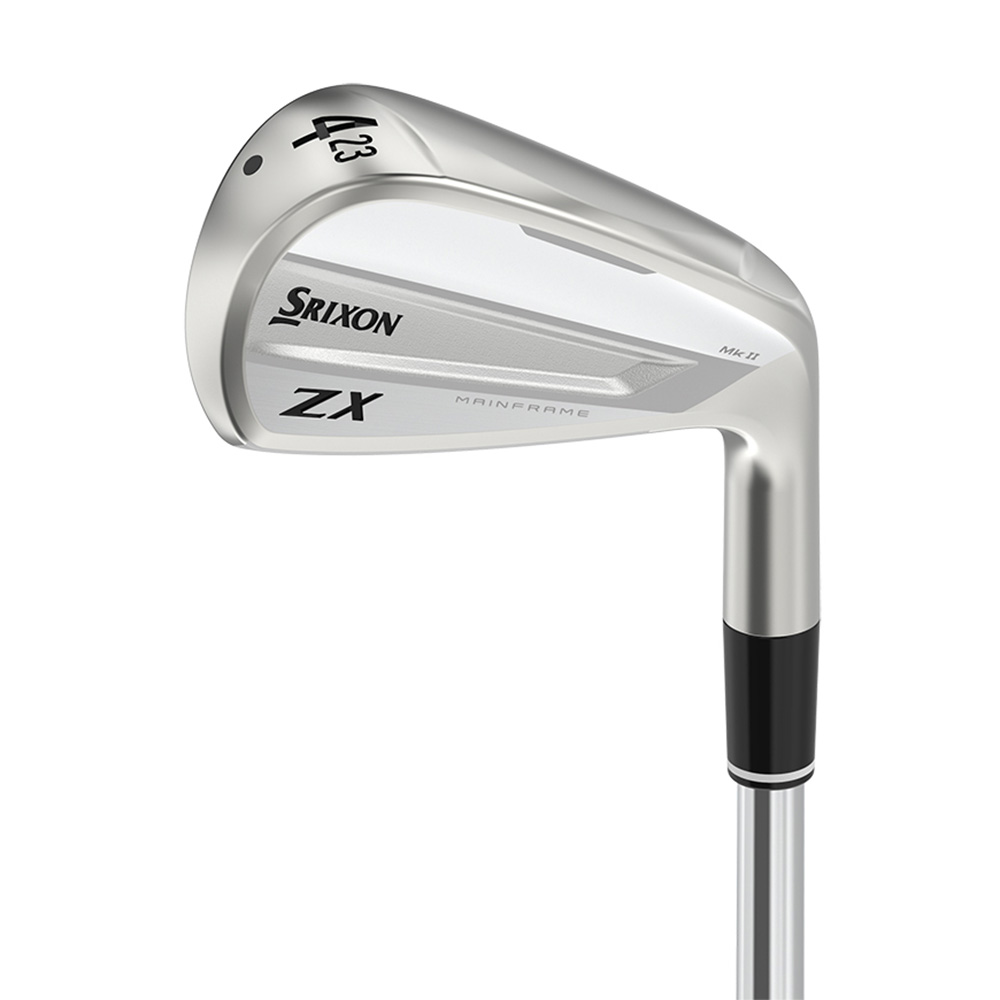 Price – $1,200 – for the ZX7, ZX5, ZX4 Mk II Irons and Z-Forged II (seven-piece steel)
$240/club (ZX MkII Utility Irons
Lofts –  ZX7: 4-iron – 22˚, 7-iron – 32˚, PW – 46˚
ZX5: 4-iron – 22˚, 7-iron – 31˚, PW – 44˚
ZX4: 4-iron – 21˚, 7-iron – 28.5˚, PW – 43˚
Z-Forged II – 4-iron – 23˚, 7-iron – 33˚, PW – 46˚
Utility: 18˚, 20˚, 23˚
Shafts – ZX7 MKII: Nippon Modus3 120 (steel)
ZX5 MKII and ZX4 MKII: KBS Tour Light (steel), UST Mamiya Recoil Dart (graphite)
ZX MKII Utility: UST Mamiya Recoil Dart (graphite)
Z-Forged II – NIPPON N.S. PRO Modus3 Tour 120
Right and left-hand
Announced on Tuesday – free set of Arccos smart sensors and a 45-day free trial of Arccos Caddie platform with any purchase of ZX Mk II irons (and woods), or Cleveland Golf's RTX 6 ZipCore Wedges.
us.dunlopsports.com
---
Colorado AvidGolfer Magazine is the state's leading resource for golf and the lifestyle that surrounds it, publishing eight issues annually and proudly delivering daily content via coloradoavidgolfer.com.