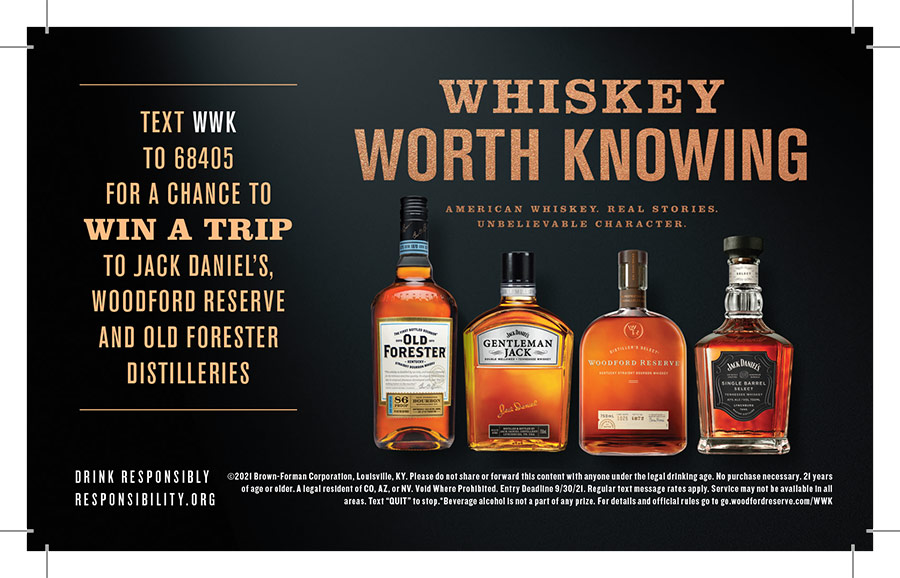 These whiskey brands have been the most recognizable names in all of American whiskey for well over a century.
They have led the way in innovation while staying true to each brand's heritage, craft, and unique character. They've helped culture embrace all the bold, historic character that whiskey has to offer. And while American whiskey isn't something they invented, it certainly didn't get to be where it is today without these brands. So to all those looking to discover the originals or explore American whiskey's latest craft innovations, we welcome you to start right here.
Woodford Reserve is a contemporary bourbon made in an old place. A place notable for its legacy of distilling the world's best bourbon, for pure limestone-filtered water, and for a sense of natural beauty and peace. The art of making fine bourbon first took place on the site of the Woodford Reserve Distillery, a National Historic Landmark, in 1812. The perfectly balanced taste of our Kentucky Straight Bourbon Whiskey comprises more than 200 detectable flavor notes, from bold grain and wood, to sweet aromatics, spice, and fruit and floral notes.
In 1870, George Gavin Brown, Grandson of James Brown, became a partner with his half-brother, John Thompson Street Brown, Jr., to create J.T.S. Brown & Brother, "distillers and dealers in whiskey." They were the first to offer top-quality bourbon in sealed bottles so that customers knew exactly what was inside. The best of their bottlings was called Old Forrester (the current spelling of the brand name with only one "r" would come later). It would be another 20 years before the industry made this practice a standard, long after Old Forester had built a reputation as "nothing better on the market." Today, over 140 years later, George Garvin Brown's descendants still watch over the quality of Old Forester Kentucky Straight Bourbon.
Inspired by the original gentleman distiller and our founder, Jack Daniel, Gentleman Jack undergoes a double-mellowing process to achieve exceptional smoothness. Its balanced flavor is perfect for rewarding your everyday achievements and celebrating life's milestones.
An invitation to explore Jack Daniel's craftsmanship, the collection showcases select grain recipes, barrel maturity, and complexity of flavor across a range of unique whiskies – Select, Rye and Barrel Proof. Each bottle is a reflection of the subtle variations that occur within each handmade oak barrel as our whiskey rests.
To enter to win a chance to visit all three beautiful distilleries, please text WWK to 68405. Must be 21+.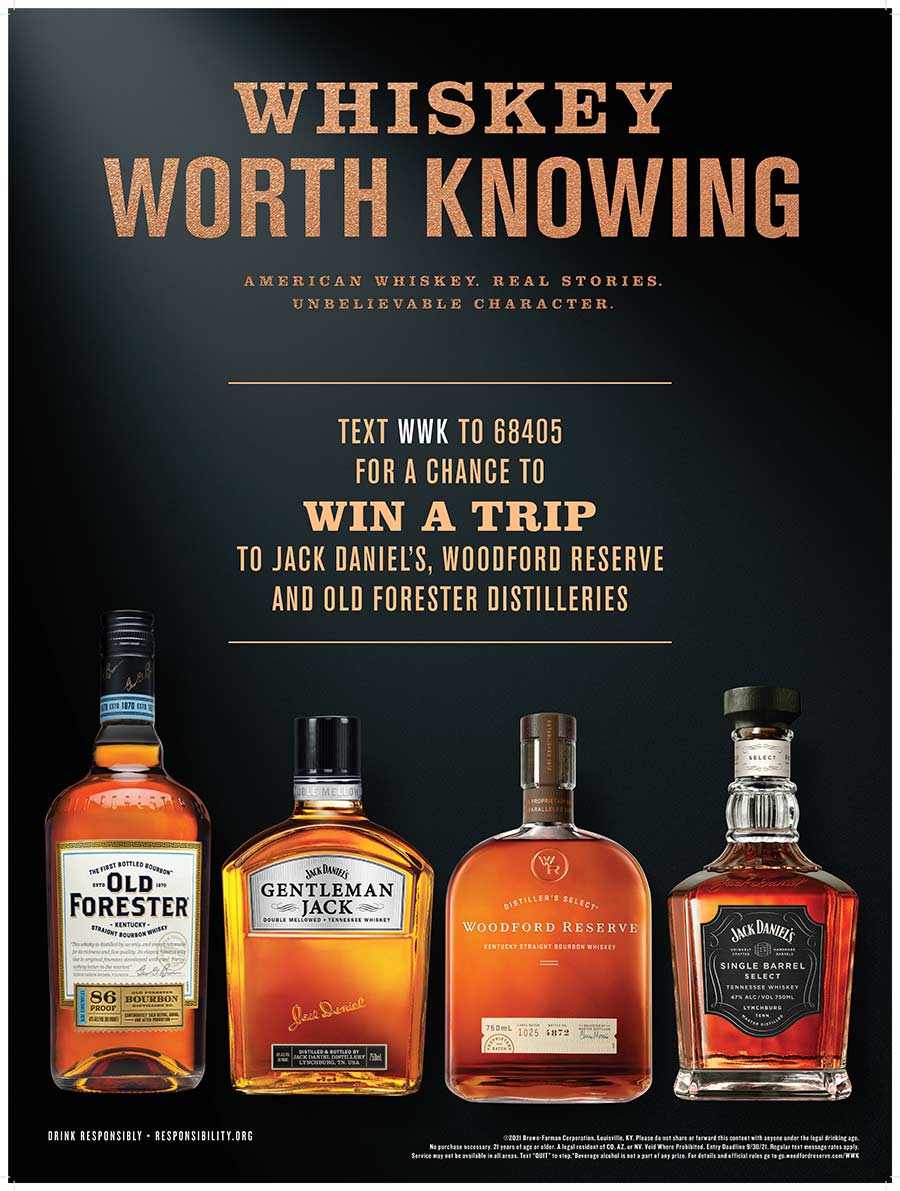 ---
Want to read more lifestyle features? Visit our LIFESTYLE PAGE.
Colorado AvidGolfer Magazine is the state's leading resource for golf and the lifestyle that surrounds it, publishing eight issues annually and proudly delivering daily content via coloradoavidgolfer.com.