It's what the company does – produce quality gear with a generous amount of tech that sells at very attractive prices.
By Tony Dear
If I, like hundreds of thousands of other curious folk, had taken up golf during the pandemic and, having found that I really enjoyed it, was therefore seriously considering buying myself a new set of golf clubs, I'd be wanting to take a serious look at Tour Edge.
While I might not think spending big $$$ on premium clubs made by big-name brands terribly prudent given how seldom I was able to play and after discovering I was no Tiger Woods-like prodigy, I might also reject the notion of visiting garage sales and wading through discount bins looking for the cheapest-but-still-functional set I could find. I wouldn't want to be miserly or frugal but would feel like something of an imposter teeing it up with a brand new set of Titleist woods and Miura irons.
I'd be looking for affordable quality which has pretty much been Tour Edge's raison d'etre for nearly 40 years now.
Show up on the 1st tee wielding a set of Tour Edge sticks and your opponents/partners will know that while you may not be the club champion or an aspiring professional you probably do know a bit about the game and are to be taken seriously.
The suburban-Chicago company splits its clubs into the two ends of the handicap spectrum – 'Exotics' for properly serious golfers, low handicappers and, nowadays, a number of top players on the PGA Champions Tour including past major champions Bernhard Langer, Tom Lehman and Mike Weir, and two-time Charles Schwab Cup winner Scott McCarron; and 'Hot Launch' for mid-high handicappers or 'game-improvers' who don't create a great deal of clubhead speed and who need their clubs to be forgiving, get the ball up in the air, and keep the ball flying straight more than they need clubs with which it is easier to flight their shots low, high, left and right.
The 523 family is the seventh generation of Hot Launch clubs and, as it tends to do, comes in two models – 'E' and 'C' each model offering drivers, fairway-woods, hybrids, irons, and wedges.
The 460cc, 44.5"-long E523 driver is for the golfer who struggles to generate much clubhead speed and who just wants to see his ball flying high and straight off the tee. The 'E' stands for 'Extreme' which tells you everything you need to know, really.
Tour Edge, like other companies, has got in the habit of sharing a lot of the technology found in its top-of-the-range clubs with it less expensive products, and that is certainly the case with the E523.
The Houdini sole concentrates a sizeable amount of weight toward the back which sends the Center of Gravity (CG) low and deep. That, of course, helps the low-swingspeed player launch the ball high in the air. Diamond-Face VFT divides the back of the face into 39 different diamond-shaped sections – some thick, some thin – (Tour Edge calls them 'mini-trampolines') which has the effect of improving off-center strikes. The result is a hotter face across its entire width and from top to bottom. Tour Edge also says the Ridgeback can be used as an alignment aid.
The E523 also features Ridgeback Technology which is a shape in the crown engineered to make the clubhead a little more rigid, helping to make it more stable and powerful. The Power Channel in the sole is Tour Edge's version of TaylorMade's Speed Slot and allows the club to flex more than it would if the sole were entirely flat. This gives your ball-speed a little boost, reduces spin and helps keep shots hit low on the face launching high.
A weight in the heel and a little offset helps you sure up the face at impact and even produce a little right-to-left drawspin (right-handers). Ultralight stock graphite shafts help the golfer create a little more clubhead-speed.
The 'C' in the 45" C523 stands for 'competition' which strikes us as a strange name for a club aimed at a game-improver. Tour Edge points out, however, that while 'C' clubs have a number of game-improvement-friendly technologies they have a slightly more sophisticated look – like that of clubs played by mid-low handicappers. The technologies present in the C23 are:
• New Sole Rail Design – Extends from leading edge to trailing edge and produces a super-low CG.
• MOI-Boosting Rear Sole Weight – A strategically-positioned back weight increases the C523's Moment of Inertia (MoI) by 8% over the club it replaces.
• Diamond Face VFT
• Larger Power Channel – significantly larger Power Channel than on the E523.
• 360-degree Cup Face Design – The premium 6-4 Titanium head features a deep 360- degree Cup Face designed to increase the amount the clubface flexes, and create higher ball-speeds.
• Ultra-Light Premium Shafts.
It's also worth mentioning Tour Edge is making a big play on custom-fitting. There are over 1,000 locations with Tour Edge Hot Launch 523 fitting bags and the company says it will deliver any order (including custom orders from authorized fitters) within 48 hours if the order arrives by 1.30pm on a weekday. "No one else is putting this kind of focus on fitting at this price-point," says David Glod, Tour Edge's founder and President. "We've really opened up the door to a large group of golfers to get custom fit for their golf clubs who would not have considered it previously."
E523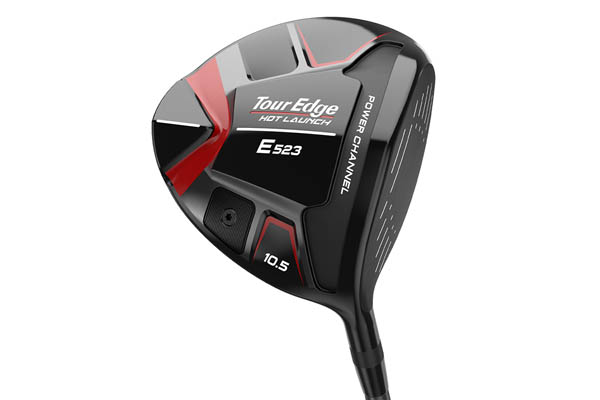 $270
Lofts – 10.5˚, 12˚, 15˚ (HL Driver)
Shafts – UST Mamiya HL-SST (five versions ranging in weight from 45 grams to 60 grams)
10.5˚ club available in right and left-hand. 12˚ and 15˚ just right.
C523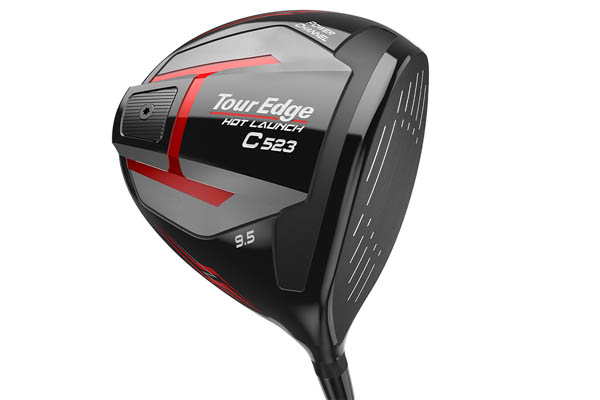 $270
Lofts – 9.5˚, 10.5˚, 12˚
Shafts – UST Mamiya HL-SST (five versions ranging in weight from 45 grams to 60 grams)
Right-hand only
Both drivers and all Hot Launch 523 clubs, will be available at retail on November 1st.
www.touredge.com
---
Colorado AvidGolfer Magazine is the state's leading resource for golf and the lifestyle that surrounds it, publishing eight issues annually and proudly delivering daily content via coloradoavidgolfer.com.