You won't see many bags with Callaway's 2023 Great Big Bertha irons in them. But when you do see one you'll stop and stare for a moment, before asking if you can have a go.
By Tony Dear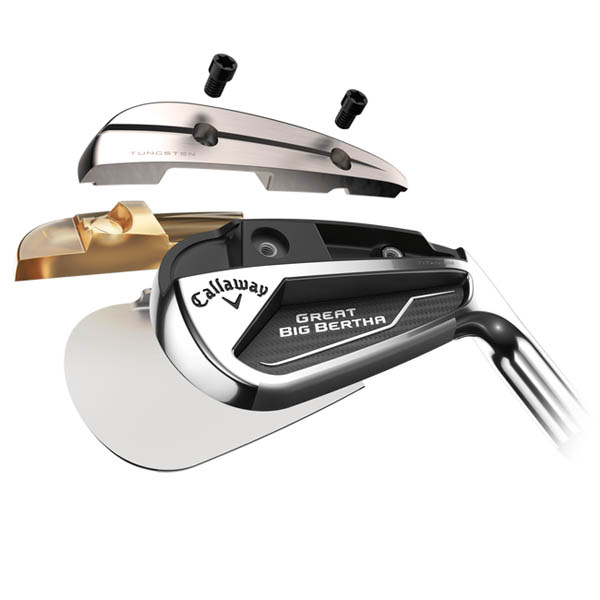 From time to time, we feature a club or other piece of equipment that we know will appeal only to a very limited number of readers. Sometimes the number is probably so low we could actually list the subscribers we think might be interested, by name. This is one of those weeks (don't worry, we'll not be naming anyone specifically).
We certainly don't feature every new piece of golf gear, but by focusing on a different product 50 or so times a year, every year, we think it's okay to occasionally dip into a world populated only by those golfers with very specific tastes or readers with a golf equipment spending budget the rest of us can only dream about.
We usually mention the price of an item only at the end of the article, but this time we're going to be upfront with it. Callaway's new Great Big Bertha irons for 2023 will set you back $450…PER CLUB!

That's Honma Beres or XXIO kind of money for an iron. Or, unless you prefer Tour Edge, Wilson, Sub 70 and one or two other brands, a brand new driver. And speaking of new drivers, Callaway's 2023 Great Big Bertha iron shares much of the tech, and material, of the company's flagship drivers.
The head is multi-material but, unlike the vast majority or irons, possesses no steel at all. The AI-built, Flash Face is forged titanium, the body titanium, and there's an unholy amount of tungsten to send the Center of Gravity (CG) plunging lower than the E-string on a double bass. Together, the two T's seek to make the new Big Bertha both fast and incredibly forgiving, making it easier than ever (on Planet Callaway at least) to launch the ball high with no need for disingenuous lofts. Callaway's urethane microspheres, meanwhile, take the vibration out of impact, improve the sound, and generally make for an easier life.
A word about the titanium – this is not your garden variety 6-4 or Beta titanium but one that goes by the rather impressive name of 'Commercially Pure' Titanium, or CP-Ti. This stuff is incredibly light and strong like the titanium we golfers have come to love, but also pliable. It isn't alloyed, and might be found in the golfer's mouth as well as his/her golf bag as it is used for dental implants and elsewhere in the medical industry.
Use of this titanium saves almost 100 grams compared to a typical steel body iron and enables Callaway to use…wait for it…up to 145 grams of tungsten. That's 133% more than in Callaway's Rogue ST Max and 50% more than in any other iron.
The 2023 Big Betha iron is unashamedly expensive and will help the slower-swingspeed golfer with money swing faster, launch the ball more easily and hit more greens. You're in for a treat…well, some of you.
Callaway Great Big Bertha Irons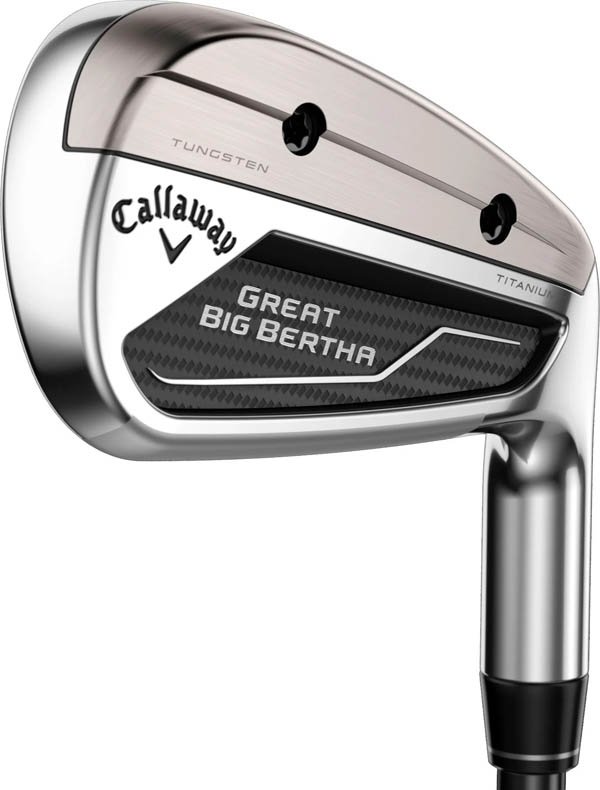 Price – $450/club
Lofts – 4-iron 20˚, 7-iron 30˚, PW – 43˚
Shaft – Nippon NS Pro 850GH neo (85 grams, steel); UST Helium Nanocore (50 grams in women's flex; 60 grams L, R and S-flex, graphite)
Right and left-hand
Fitting and presale starts November 4th. Available at retail on November 11th.
---
Colorado AvidGolfer Magazine is the state's leading resource for golf and the lifestyle that surrounds it, publishing eight issues annually and proudly delivering daily content via coloradoavidgolfer.com.