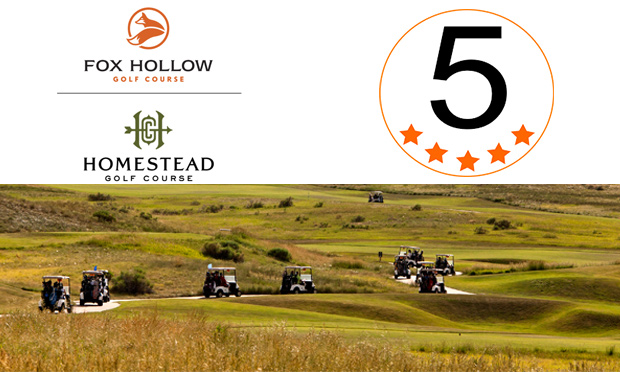 Top 5 Ways to Improve Pace of Play from the Pro Staff at Lakewood's Fox Hollow and Homestead
Follow these tips to decrease waiting and your typical round time for a better golfing experience overall.
---
Tee it forward.
Needless to say, we all like to think we can hit the ball a long ways … maybe not as far as Dustin Johnson, but far enough. However, you might not be playing from the set of tees that is best for you based on your handicap and course yardage. If you can comfortably keep your drives at the 150 marker or closer, then you are probably playing the correct set of tee markers. There are multiple sets of tees to choose from so choose wisely or ask one of our pros for help identifying the correct tees for you!

Keep your routine short.
Whether it's taking a practice swing or two (not three or four) or judging the line and distance of your putt, be time sensitive and efficient. Each pre-shot routine should not be more than 12-15 seconds and no more than 20 seconds on putting.
Play golf ready.
This tip might seem obvious but not everyone does this. Be ready to hit when it is your turn.
Keep up.
If you fall far behind the group in front of you, you'll suddenly feel that awful pressure of the group behind you on your tail. Make sure your round is as stress-free as possible by staying close to the group ahead of you.

Be a good golf buddy.
It's not always easy to track the flight of your ball, so help your group out and keep an eye on their shots as well. Note a marker near where the ball lands like a tree or rock as the landing is the hardest to see.
---
Colorado AvidGolfer is the state's leading resource for golf and the lifestyle that surrounds it, publishing eight issues annually and proudly delivering daily content via coloradoavidgolfer.com.