It's not a revolution by any means, but the high-end golf ball has seen some changes recently.
By Tony Dear
Titleist Pro-V1 and Pro-V1x
It may not arouse the same emotion as the release of a new driver perhaps, or even a beautiful set of irons, but each new generation of Pro-V1 and Pro-V1x is highly anticipated by golfers across the land, and Titleist loyalists (of which there are many) especially. Of course, because of rules that now put certain limits on a golf ball's performance, the 2021 version of the Pro-V1 can't have nearly the same impact as the original 2000 model that changed the golf universe forever, but a new Pro-V1 is always a big deal.
And the new iteration does, in fact, have a more compelling story than many of its predecessors thanks to a new dimple pattern – the first time the pattern has been changed since 2011, in fact. Everything else is a little more this or less that (in a good way) and not quite as newsworthy perhaps. That said, when the market leader, and what is considered the finest of its class, is improved by any amount, it counts as news.
The 388 dimples are set into a new cast-urethane cover that is slightly softer than the 2019, 2017, 2015…models, and which, Titleist says, will give you a little extra feel and spin around the greens.
The softer cover encases a firmer mantle (soft cover + firm mantle = greenside spin) which, in turn, surrounds a softer core (hard mantle + soft core = less long-game spin). You'd think the lower long-game spin would result in a slightly lower flight, but Titleist says the new dimple pattern will maintain its current launch angle (mid), if not make it slightly higher.
The new Pro-V1 should feel ever so slightly softer and, says Titleist, fly a little more consistently than the last one. It was introduced to PGA Tour pros on the range at the Shiners Hospitals for Children Open last October, when a dozen put it in play immediately.
Those not spending six or seven hours every day playing or practicing (or both), may not notice the differences over the 2019 model quite so readily, but they're there.
The four-layer Pro-V1x has likewise seen a few changes that seek to improve its overall performance. Like its softer-compression sibling, it now has a softer cast-urethane cover and a new dimple pattern – 40 fewer dimples than the Pro-V1. And while the core has been softened slightly, the two mantle layers have been stiffened to reduce long-game spin slightly – though it is still classified as a high long-game spin ball. The 348 dimple pattern should result in a noticeably higher flight.
The Pro-V1x Left Dash has not been updated, but those that love its firm feel and low long-game spin shouldn't be too unhappy as Titleist hasn't said it will be discontinued.
Pro-V1 and Pro-V1x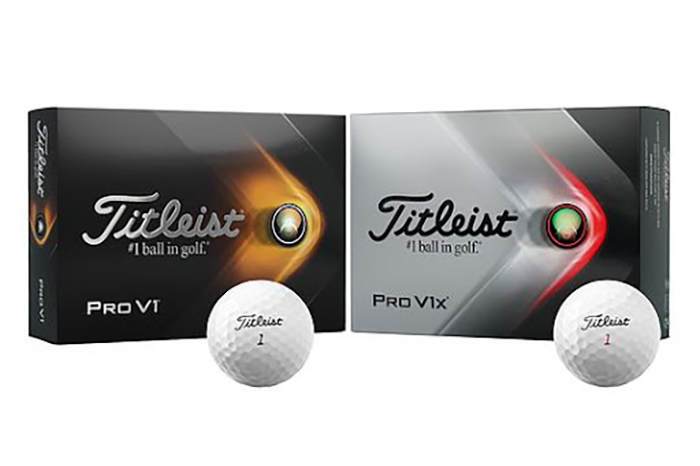 $50/dozen
Available in White and Yellow
Available – Now
TaylorMade TP5, TP5x, and TP5 Pix
Its 322 dimples are the big story with the new TaylorMade TP5 too. The only five-layer ball on the market is now sporting what TaylorMade calls Tour Flight Dimple Pattern which features shallower dimples with steeper walls. It's a combination, says the Carlsbad, CA manufacturer, that results in slightly lower launch angle but greater speed because drag is reduced. The apex therefore happens at much the same height as with the previous model, but further down the fairway. And the energy created by the Speed-Layer System (four increasingly stiff layers designed to produce more ball speed) which incorporates a larger core and TaylorMade's High-Flex Material (HRM) layer, in concert with the dimples' steeper walls keep the ball airborne for longer. Put that all together and you should hit longer tee shots.
A new cast-urethane cover that TaylorMade describes as 'ultra-soft' and which contributes to the ball's comparatively low compression and soft feel, is designed to increase spin on greenside shots.
It's a tidy package.
The firmer-feeling TP5x benefits from the same new dimple pattern as the TP5 so should prove longer than its predecessor, but is designed to fly a little higher.
The TP5 Pix's performance characteristics mirror those of the standard TP5, but it features the Rickie Fowler-inspired ClearPath Alignment markings that enhance visibility and allow you to gauge the quality of your strike on the greens.
TP5 and TP5x

$48/dozen
Available in White and Yellow
Available March 5th
TP5 Pix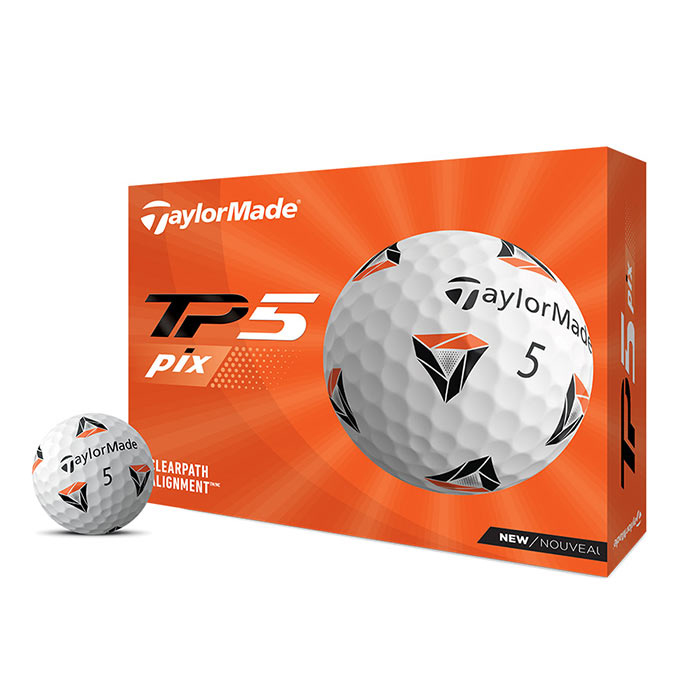 $50/dozen
Available in White
Available March 5
taylormadegolf.com

Srixon Z-Star and Z-Star XV
New dimple patterns are definitely trending as Srixon's seventh-generation Z-Star has one of its own. The 338 dimples are designed to improve the three-piece ball's aerodynamics while its soft, large core – called the FastLayer Core, gets increasingly firm as you move out from the center effectively creating a soft layer encased in a firm layer which we know reduces long-game spin and therefore gives your tee shots a boost. A firmer mantle does much the same. The updated urethane cover – yes, new urethane covers are a thing too – is extra-thin and treated with a substance called SeRM that makes it more malleable (and durable) and causes greater friction when hit with an iron, creating more spin.
The Z-Star XV certainly offers good short-game feel and spin, featuring the same urethane cover as the standard Z-Star, but it's really more about maximizing distance. The 338 dimple pattern is here, and the core has been made softer to increase its spring-effect while the two increasingly firm mantles minimize long-game spin – and that means distance off the tee.
Z-Star and Z-Star XV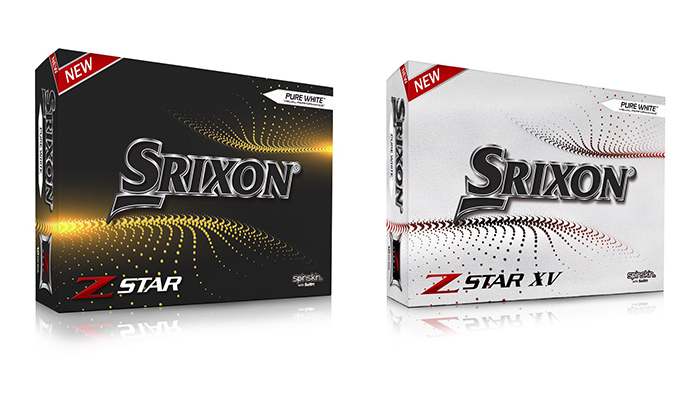 $43/dozen
Available in White and Yellow
Available – Feb 26th
---
Want to read more gear articles like this one? Visit our GEAR page.
Colorado AvidGolfer Magazine is the state's leading resource for golf and the lifestyle that surrounds it, publishing eight issues annually and proudly delivering daily content via coloradoavidgolfer.com.