Could Titleist's three new T-Series irons prove more successful than its AP line?
By Tony Dear | Photographs courtesy of Titleist
Titleist's recent flurry of product launches continued last month with the unveiling of a new series of irons–the T-Series. This new line is comprised of three models and replaces the decade-old AP line.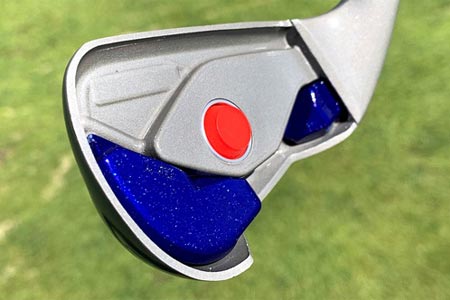 Max Impact Technology
Two of the three T-Series irons–T200 and T300–are built using the company's Max Impact Technology, development of which owes a lot to Titleist ball engineers who positioned a 1.9mm-thick silicone polymer behind the very thin SUP-10 Stainless Steel face to enable it to compress at impact. Golfers know well that when the face compresses and then rebounds back into place, a significant amount of energy is transmitted to the ball, increasing its speed and helping to generate greater distance.
And it's not just from the sweetspot that this advantage is gained, as T-Series clubs claim greater ball speeds across the entire face. Improved sound-dampening, and thus better feel, is also a Max Impact Technology gain, says Titleist.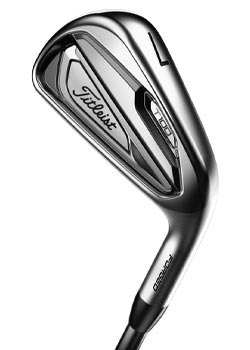 T100
The T100, built for professionals and low-to-very-low handicappers, may not feature the Max Impact Technology, but the long/mid irons (3-7) do have tungsten in the heel and toe with 66g divided between the two, thus lowering the Center of Gravity (CG) and increasing Moment of Inertia (MoI). That makes the T100 a little more forgiving than Titleist's MB, certainly, but the styling and profile are clearly those of a better-player's club. Indeed, Jordan Spieth contributed to its design and he, along with more than 20 other PGA Tour pros, now has the club in play. The T100 is forged from 17-4 Stainless Steel and has a thinner topline and less offset than the AP2 which it replaces.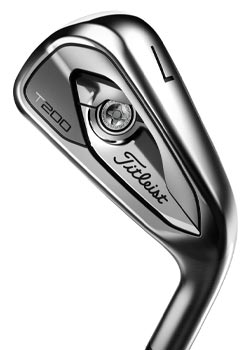 T200
The T200, which replaces the AP3, not only benefits from Max Impact Technology but also the high-density tungsten (roughly 24g more than in the T100) in the heel and toe, and differing blade lengths, sole widths, and hosel lengths to ensure the most-effective CG position in each club. The relatively thin top-line gives it a sophisticated look and suggests it's more of a low-handicapper than mid-handicapper's iron, but the tech will ensure it appeals to a wide range of players.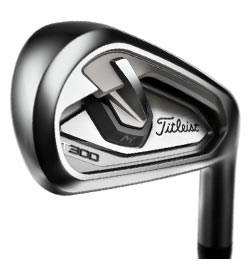 T300
Higher-handicappers will lean toward the AP1 replacement–the T300 which is described as a 'player's improvement' iron. Together, the fairly deep cavity, slightly larger clubhead, and thicker top-line give it a player-friendly look, though that's not to say it's inelegant, far from it.
Inside Scoop
Josh Talge, Vice President, Titleist Golf Club Marketing, is pretty excited about the new clubs. "The T-Series represents a revolutionary step forward in Titleist iron design and technology," he says. "Our Club R&D team is nearly six times the size it was when the first AP iron was introduced 11 years ago. It's because of that ongoing investment that we've been able to make such significant breakthroughs in materials and construction."
Marni Ines, Director, Titleist Irons Development, Golf Club R&D likewise expects T-Series to be as popular as the AP clubs, if not more so. "There are three key elements to hitting a great iron shot: distance, dispersion and angle of descent," he says. "T-Series technology helps players carry the ball further and hit their number more consistently, even when they don't make a perfect strike." Dispersion is tighter, he goes on, so the ball stays on target. "And trajectory is optimized, so the ball not only lands on the green, but stays there. Length means nothing if you don't have control."
T100
$175/club (steel), $187.50/club (graphite)
Shafts – True Temper AMT Tour White (steel), Mitsubishi MCA Tensei White AM2 (graphite)
3-GW
T200
$175/club (steel), $187.50/club (graphite)
Shafts – True Temper AMT Black (steel), Mitsubishi MCA Tensei Blue AM2 (graphite)
4-GW
T300
$125/club (steel), $137.50/club (graphite)
Shafts – True Temper AMT Red (steel), Mitsubishi MCA Tensei Red AM2 (graphite)
4-GW
---
For more on the latest and greatest gear in golf, visit our GEAR PAGE.
Colorado AvidGolfer Magazine is the state's leading resource for golf and the lifestyle that surrounds it, publishing eight issues annually and proudly delivering daily content via coloradoavidgolfer.com.