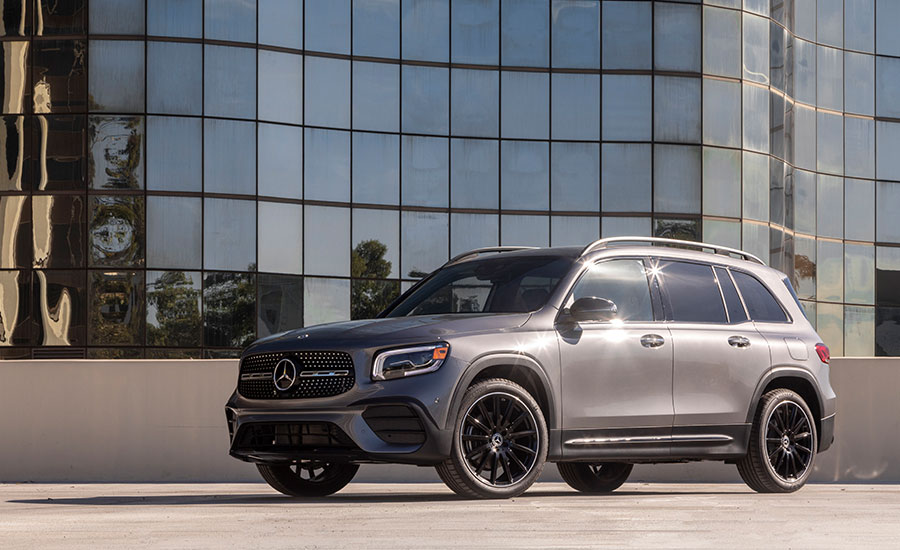 The Mercedes GLB250 is a welcome new entrant in the entry-level luxury crossover space. Its boxy looks echo many of the best effects of the classic G-Wagen, though it doesn't have the ground clearance to send the same tough-guy signals. The shape certainly helps imbue the GLB with a roomy interior despite its small size; comfort is excellent in the front two rows, though the optional third row is pretty useless due to its tight confines and regulations that require child seats or boosters for children. The cargo area itself is roomy and well configured. Material quality on surfaces above the hip point is very good, and the twin, high res 10.3in screens grant the GLB the right techy vibe.
The entry level powertrain is very well judged; comprised of a 221hp 2-liter turbo, it channels a stout 258lb-ft of torque through an 8-speed twin clutch gearbox and smart AWD hardware. 0-60mph takes just 6 seconds and fuel economy is good. The ride, on 19in wheels (18 and 20 inchers are also available) is excellent, and the lower stance helps keep the GLB250 from the kind of longitudinal porpoising that afflicts higher riding SUVs. This plushness though means handling isn't athletic—understeer comes on early as the front washes wide, and though the Mercedes' steering is accurate, it isn't communicative enough to be enticing to enthusiasts. This emphasis of luxury over sport strikes as an excellent choice, because the forthcoming AMG GLB35 will certainly cater to those who place athletic responses above comfort. All in the GLB250 is a very compelling choice.
Mercedes GLB250
EPA ratings: 23/31/26mpg
0-60mph: 6sec (indep test)
Price as tested: $51,210
Here is what Mercedes has to say about it.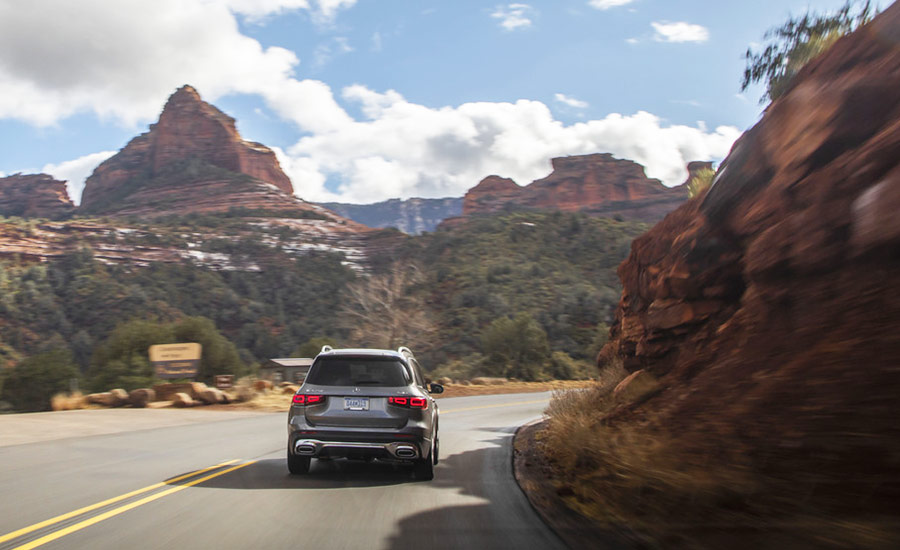 Automotive Editor Isaac Bouchard owns Denver-based Bespoke Autos ([email protected]; 303-475-1462). Read his latest address on how COVID-19 is affecting the automotive industry: Click Here
---
For more auto reviews, visit our LIFESTYLE PAGE.
Colorado AvidGolfer Magazine is the state's leading resource for golf and the lifestyle that surrounds it, publishing eight issues annually and proudly delivering daily content via coloradoavidgolfer.com.
Follow us on Twitter, Facebook and Instagram.