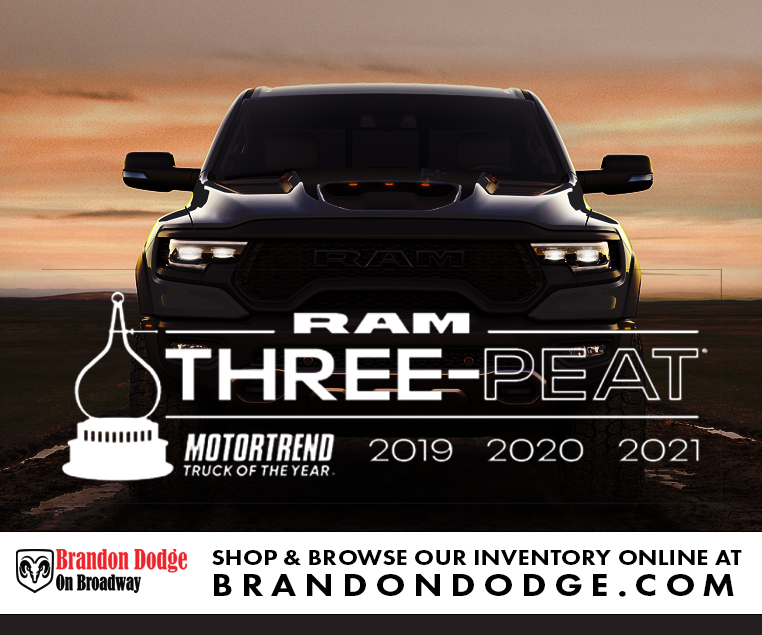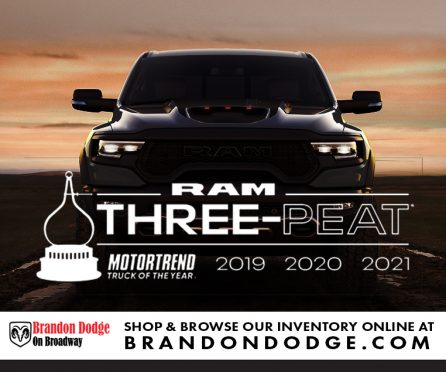 By Isaac Bouchard
Who would ever need a 700-plus horsepower pickup truck that can heave its 6,900 pound bulk to 60mph in an astonishing 3.7 seconds? A lot of people, apparently, since the TRX sold out a year's production almost instantaneously. The already-stout Ram's frame, suspension and axles are beefed up, meaning the Baja-1000 ready TRX has over 13 inches of suspension travel and 11.8 inches of ground clearance. Combined with stout plates to protect vulnerable components, it can conquer any off roading situation that its widened body will fit through. Inside there's the Ram best-in-class interior, a high quality affair that shames many so-called luxury vehicles. The TRX rides in a supple manner over crappy roads thanks to its adjustable, remote-reservoir Bilstein dampers and high-sidewalled, 35-inch BFG tires.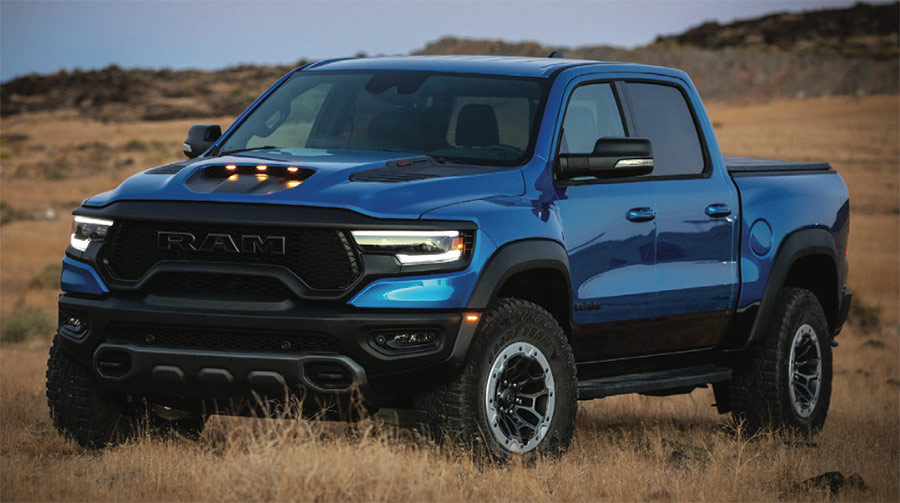 One could say the TRX floats like a butterfly, while its supercharger screams like a bee. The whole lot can be configured to be almost normal to drive, or wild and crazy, depending on the program one selects (or modifies) from various ones the talented Ram engineers built in. Baja mode makes it a crazy yet safe drift machine; the TRX is capable of devouring washboard dirt roads in a way nothing this re- porter has ever driven can. Economy is akin to a 3⁄4 or 1-ton truck, meaning single digits in town and a bit over 10mpg at a high cruising speed. And cruise the TRX does; a long road trip emphasized its room and comfort, large windows and a seating position which puts occupants above most every vehicle out there. The electronics, including its adaptive cruise, lane assist and head up display are all superb in operation. It is hard to find anything the Ram TRX doesn't do well, except perhaps blending in.
EPA Ratings: 10/14/12 0-60mph: 3.7sec
Price as tested: $87,370
---
Contact Isaac Bouchard for help saving time, money and hassle when buying or leasing one at [email protected]
Colorado AvidGolfer Magazine is the state's leading resource for golf and the lifestyle that surrounds it, publishing eight issues annually and proudly delivering daily content via coloradoavidgolfer.com.