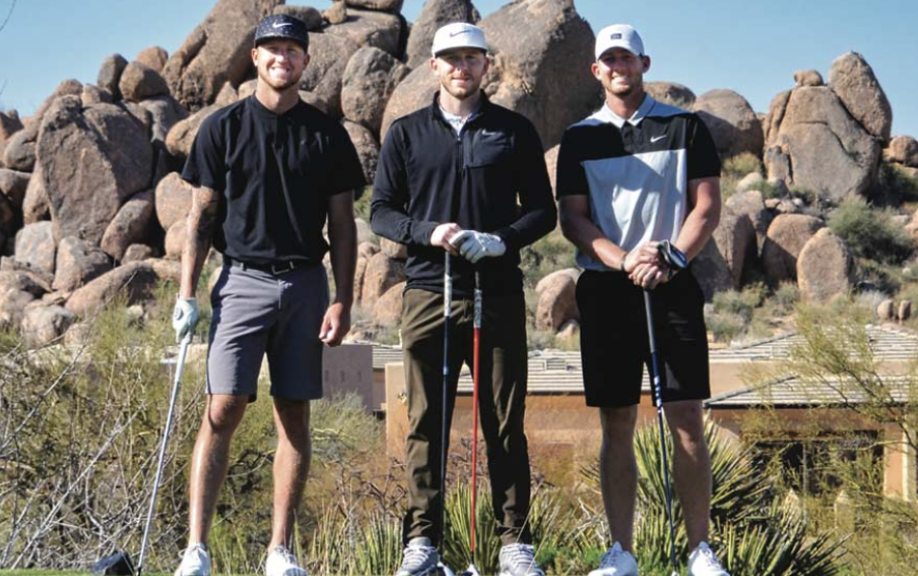 IF THERE WAS one positive about the abbreviated 2020 baseball season, played for the most part without fans in the stands, it was the fact that the absence of spectators allowed the on-field microphones to pick up sounds that are normally drowned out by said spectators. That included some of the back-and-forth that takes place between players during games. It gave viewers and listeners a little window into one of the great joys of journalists who cover sports on a regular basis—the byplay that often occurs between teammates.
Golf telecasts have recently made a concerted effort to capture more of the total tournament experience, going beyond numbly showing shot after shot, but that's largely been limited to the interaction between players and their caddies. And while that can be fascinating stuff, it doesn't go far enough—think of young Charlie Woods leaving a "love letter" for Justin Thomas in a bunker during the recent PNC Championship, or more pointedly, the barbs that were flying fast and furiously during the various iterations of "The Match," with participants like Tiger Woods, Phil Mickelson, Peyton Manning and Charles Barkley letting us into some of the trash talking that routinely takes place on the course.
So it was one sunny late February afternoon at Troon North Golf Club in Scottsdale, Ariz. Even before the first shot was struck, Trevor Story of the Colorado Rockies was already getting laid out by teammates Kyle Freeland and Ryan McMahon, largely because of the thought of the star shortstop meriting a spot on the cover of this magazine. And for the rest of the day, whether it was after a good shot—and most definitely following poor ones— the trio roasted each other mercilessly.
If the experts are to be believed, the Rockies will need a pretty good sense of humor to deal with the 2021 season, and Story, the subject of much conjecture in his free agent season, will certainly be subjected to a great deal of scrutiny throughout the campaign. But unlike the "independent contractors" on the PGA TOUR, Story knows there are people by his side who have his back—even when they're sticking it with needles.
—ANTHONY COTTON
---
This article was also featured in the April Issue of Colorado AvidGolfer.
Colorado AvidGolfer is the state's leading resource for golf and the lifestyle that surrounds it, publishing eight issues annually and proudly delivering daily content via coloradoavidgolfer.com.