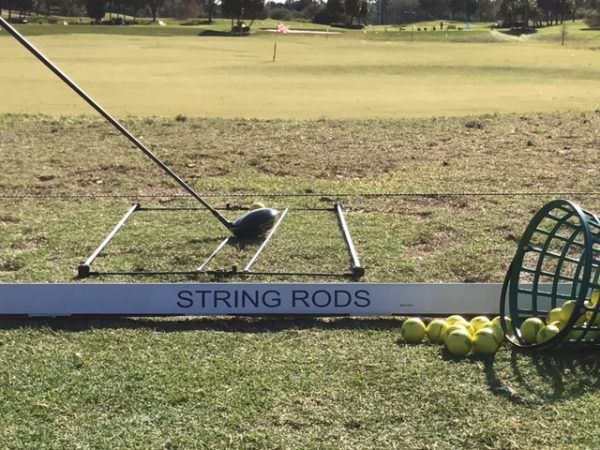 It's nice every so often to introduce a product that doesn't enjoy the benefit of a multi-million-dollar ad campaign, or the paid endorsements of big-name professionals.
It's nice, too, to bring you a product with virtually no marketing budget whatsoever—one that has taken its inventors several years to perfect with only their toil and money keeping the dream alive.
It really is great, in fact, to bring you a product that sold out (500 units) shortly after January's PGA Merchandise Show in Orlando because the team behind its development failed absolutely to anticipate just how positive a response it would create—and doesn't yet have the nuts and bolts of the manufacturing business locked down.
Actually, it's a bit misleading to suggest stringRods had a "development team" working on bringing it to market.
Thirty-two-year-old Matt Zuzik and his dad Ken were the R&D, design aesthetics, accounting, shipping, and customer care departments for this ingenious alignment aid that took them six years and ten versions to get right (actually, ten wasn't enough…read on.)
"My dad received a golf lesson as a gift a couple years ago," says Matt Zuzik. "During the lesson, he learned (via alignment rods) that his feet and body weren't even close to being aligned correctly. He called me and we talked about inventing a big square that golfers could rent or store at a driving range. This idea eventually evolved into a collapsible design we called 'stringRods.'"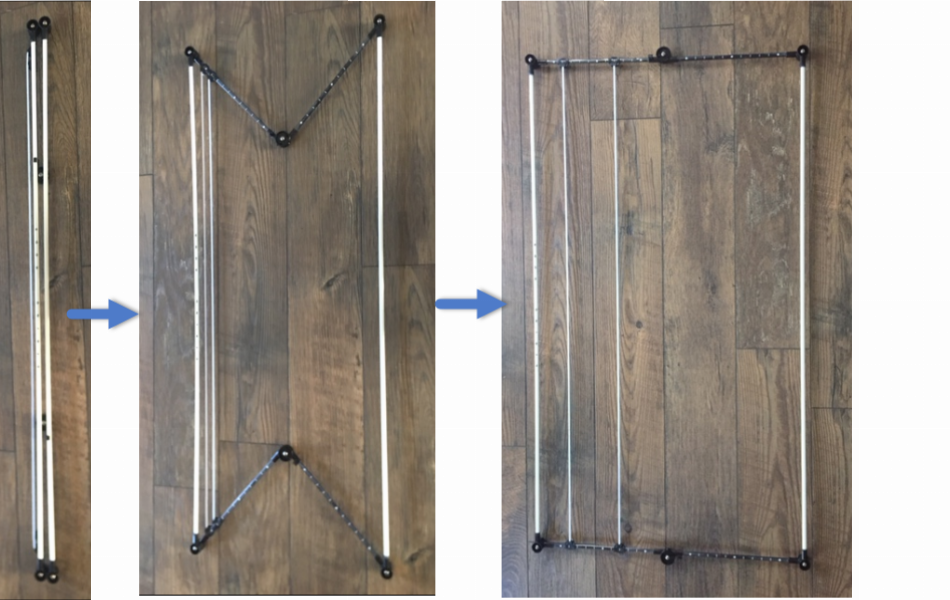 Yes, stringRods is the classic hit-upon-a-good-idea-but-have-no-experience-or-expertise-in-the-field-type story.
Matt is a pharmacist in Jupiter, Fla. who shoots in the high 90s; Ken is a contractor from Canfield, Ohio who builds houses and shoots in the 80s. They both love the game, and are desperate to improve.
stringRods has a rectangle frame with two moveable strings inside. Set up square to the rectangle and then set the moveable strings parallel to each other and tee up, or place, the ball inside the strip in between them.
Set the rods at a slight diagonal moving from low right to high left (for the righthander) and you'll be able to visualize the ideal swingpath for the shot that draws slightly (and who doesn't want to hit a slight draw?) in which the club comes back to the ball slightly from inside the target line before moving slightly to the outside after impact.
If you're hitting an iron, you'll also be able to see how the direction of your actual clubhead path (indicated by the direction of the divot) compares with that of your intended clubhead path.
"The reaction from PGA pros in Orlando was really great," says Matt Zuzik. "These instructors instantly recognized that stringRods would allow them to show their students the correct clubhead path before impact, then reveal what did happen after the shot. My dad and I were pretty confident we had hit upon something, and the response we got at the PGA Show validated our concept."
Unfortunately, amidst all the positive feedback were five reports of broken units. "They were all the same story," says Zuzik. "The student hit a 'grounder,' and the ball hit the hinge, which broke."
The Zuziks are therefore working on Version 11 of stringRods, and tell us they won't actually have any in stock for a few weeks.
Why are we telling you about it now? So you can sign up for mailing list updates on the web site, and be sure to snag your stringRods when they become available again.
The first version sold for $50 online and $30 at the PGA Show. Zuzik suspects V2 will sell for $59.
stringrods.com
RELATED
"Futuristic Titanium" Gives the EX10 a Decisive Edge
Bridgestone Enters Premium Club Market
Colorado AvidGolfer is the state's leading resource for golf and the lifestyle that surrounds it, publishing eight issues annually and proudly delivering daily content via coloradoavidgolfer.com. Follow us on Twitter, Facebook and Instagram.