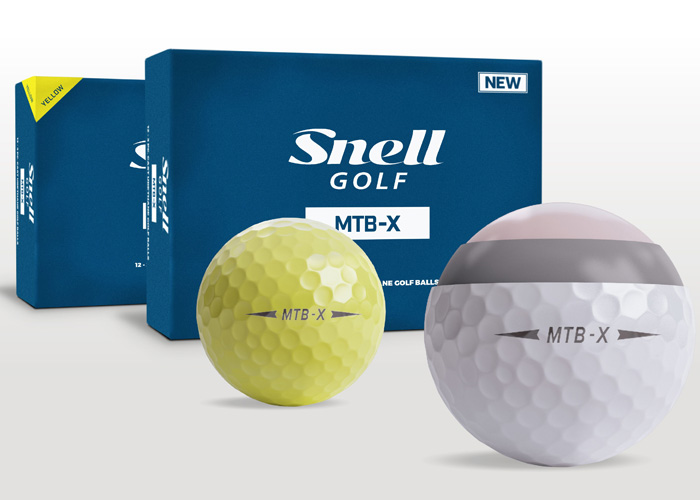 Snell Golf pioneered the Direct-to-Consumer approach to selling golf balls in 2015. Four years on, with another quality product about to come online, the model is clearly still working.
By Tony Dear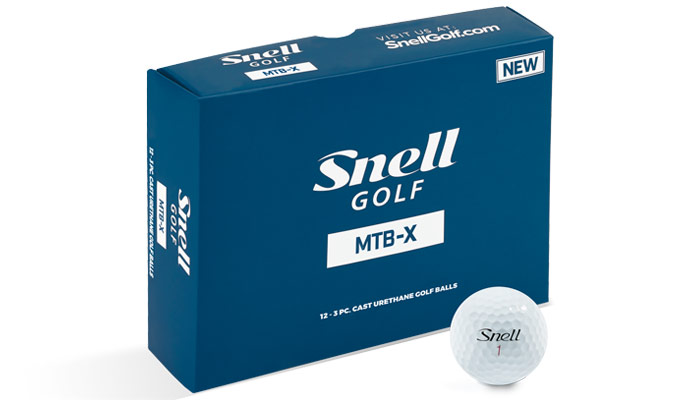 The direct-to-consumer business model was a big story for golf balls in 2015, 2016, and most of 2017 as a number of new manufacturers introduced balls they claimed performed as well as anything on the market but which sold for a third less than mainstream, premium balls (Costco's Kirkland Signature ball also caused quite a stir at the end of 2016, and again in spring 2017). Because stories and innovations like this occur so frequently nowadays, the buzz began to fade ever so slightly last year but it certainly wasn't silenced as the concept of a top-quality product selling for considerably less than the market leader continued to appeal to savvy consumers – who would have thought?
Leading the charge, if 'charge' isn't too inflated a term for the launch of a handful of these value-laden products, was Snell Golf's My Tour Ball which appeared at the start of 2015 and was available direct from the company's web site for $32 a dozen. Snell, as well-informed golfers now know, is Dean Snell who has been creating golf balls for nearly 30 years, owns 40 golf ball design patents, and was the main brain behind several extremely successful balls – the Titleist Professional, Pro-V1, and Tour Prestige, and TaylorMade's TP Red and Black, Penta, Burner, Noodle, Project(a), among them.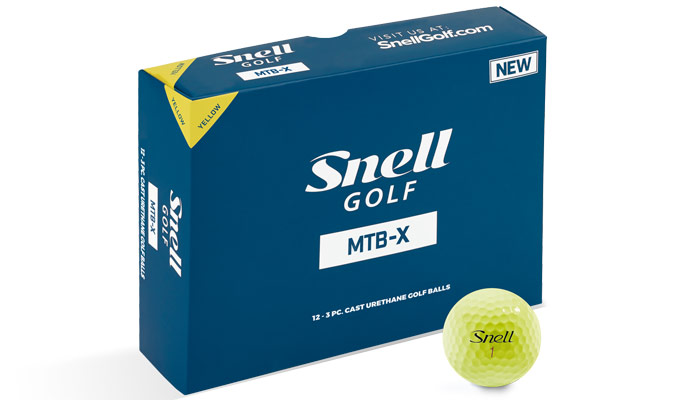 Last year, Snell launched an updated version of the MTB with Red and Black versions, and this year comes further revision with the MTB-X which replaces the Red and will likewise raise cheers among budget-conscious players as a dozen will cost $33 and five dozen (typically a year's supply for the average golfer) just $140 – or $28 a dozen.
While the MTB Red had four layers, the MTB-X is a three-piece, cast urethane-covered ball whose core is slightly smaller giving it a little less spin and extra ball speed with the driver. The thicker mantle layer increases iron spin, however, while smaller dimples (360 as opposed to 338 on the Red) decrease drag making the MTB-X more stable in the wind. They also prevent the ball from ballooning high into the air – an often-heard complaint among good golfers who played the Red.
The new ball feels slightly firmer than its predecessor (85-90 compression) though Snell says the urethane cover is not only durable, it will give you plenty of feel and control on shots around the green.
As well as conventional dozen boxes of Black and MTB-X, Snell will be offering a tester pack with two sleeves of each so golfers can identify which is the more ideally-suited to their game. And like the MTB Black, the MTB-X will also be available in yellow.
$33/dozen
snellgolf.com
---
Colorado AvidGolfer Magazine is the state's leading resource for golf and the lifestyle that surrounds it, publishing eight issues annually and proudly delivering daily content via coloradoavidgolfer.com.