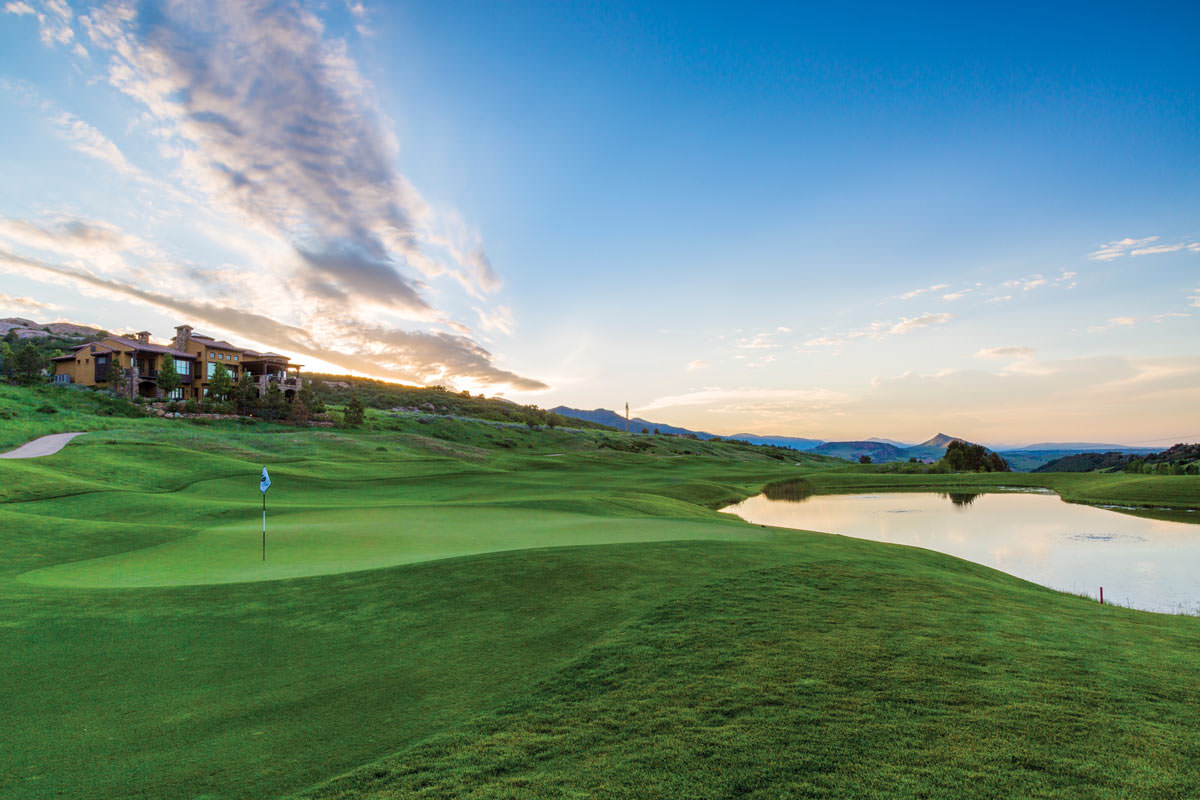 In the fall of 2014, a friend asked Kelly Garland of Highlands Ranch to join him for a round of golf at The Club at Ravenna. "He said they were trying to attract him as a member," Garland recalls, "and it'd be for fun—which is the only way I would go, because I was, at best, a 36 handicap."
Garland doesn't remember what he shot that day—"I played like crap," he jokes—but he certainly recollects his astonishment at the rugged beauty of the 634-acre development nestled among the ravines, red rock formations and wooded slopes near Waterton Canyon and Pike National Forest. "I'm a fourth-generation Coloradan, and I was shocked this place was here," he admits. "I came back two days later and bought one of the original houses on the property."
At the time, Garland's purchase appeared risky. Despite the presence of impressive Tuscan-style residences such as the 6,700-square-foot beauty he purchased, Ravenna had just one home under construction and only 50 members. A large tent served as its clubhouse, and its only amenity was a golf course many considered too difficult. In addition, the brief history of the gated development—which opened in 2007, right before the recession—included a bankruptcy, receivership and the tumult of reorganization.
But Garland, who has spent 31 years in the real estate business specializing in distressed properties, identified an opportunity. "I figured out pretty quickly what was going on," he says.
Garland figured out that Kevin Collins, a successful energy executive who had lived at Ravenna since 2009, would become managing partner at the beginning of 2015. "I knew he'd been there, believed in it, and was going to stick with it," Garland says. "You have to have the right guy driving the bus on a development. He was that guy."
With the understated Collins at the wheel for the past two years, The Club at Ravenna has become Colorado's hottest luxury golf community. The business skills Collins had honed over decades as a COO compensated for any inexperience as a developer. His leadership has ensured that every element at Ravenna progresses in unison.
REAL ESTATE
"For the past 24 months, the activity has been off the charts," says Managing Director & Listing Broker Dale Schossow of LIV Sotheby's International Realty. 
Ravenna, which had one home under construction when Collins took over, now has 34.  Yellow trucks abound, as new homes sprout from every street and cul-de-sac in nine boutique enclaves. Of the development's 243 total homesites, 75 will be occupied by year-end—and by then, who knows how many more will be under contract or construction?
"To get to where we were to where we are now is Lazarus-esque," says Schossow, who enjoys the unique perspective of having worked at Ravenna since its inception. "Put another way, it's like growing 18 inches between seventh and ninth grade—but without the clumsiness."
Homesites at Ravenna all tuck into the natural piedmont without intruding on the course. The sites range from the low $300,000s to the low $600,000s; homes on builder lots and re-sales start around $1 million. Builders include Remington Homes, Thomas Sattler Homes and Sterling Custom Homes—each with spectacular elevations evocative of European country estates. In addition to the ultra-luxe Custom Collection at Ravenna, the Hollister Michaels Collection includes the architecturally authentic English Cottage, Italian Farmhouse and French Country Home.
Ravenna, you may recognize, is the Italian city known as the final resting place of the immortal poet Dante, who wrote the third and final part of his Divine Comedy there. While the first two parts, Inferno (Hell) and Purgatorio (Purgatory) describe some of the Colorado development's past, the third, Paradiso (Heaven) captures its present.
And just as The Club at Ravenna's Dante Drive leads to Paradiso Court, homes in all nine enclaves take you back to the Old World with names like Corda Bella and Terracina. A tenth, a jewel-box of 23 lots between the second and 18th fairways called Umbria, has not yet been released.
"People in this price range really have nowhere else to go," explains Schossow.  "And now that we have price-point stability and comps, as well as a dependable water supply and 24/7 manned gatehouse, the absorption has been brisk. Plus, when people see the construction going on, they know we're for real."
And for those who might think the location too remote, Garland says he and his wife can get to the grocery store faster now than when they lived in Highlands Ranch, and he's cut 20 minutes off his work commute to downtown Denver.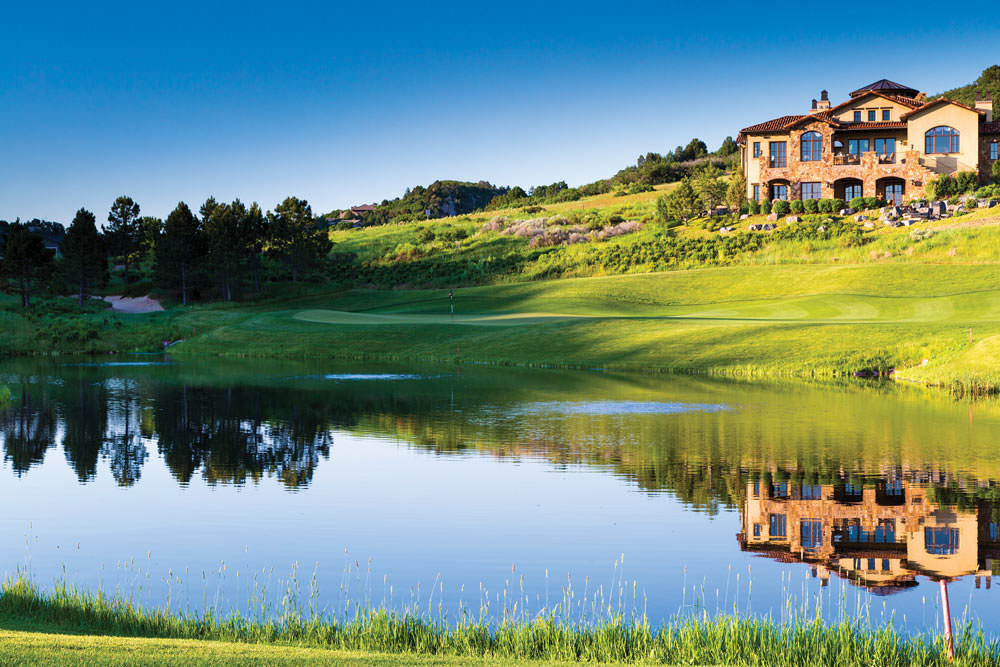 THE GOLF
Right before Collins took the reins at Ravenna, he set about making the golf course appropriately playable for all levels of golfers.
"The 'sage' and 'umber' forward tees have always been good but the black and the intermediate gold and forest were just too difficult," Kevin Atkinson of Phelps-Atkinson Golf Course Design says of the par-71 Jay Morrish layout that originally tipped at 7,263 yards with a Slope/Rating of 149/75.0. Modifications over the years had only tempered some of that difficulty.
Enlisted by Collins, Atkinson collaborated with PGA Director of Golf George Kahrhoff and Golf Course Superintendent Steve Datwyler to hatch a plan that would elevate the course's fun factor while not removing all its teeth. They even invited USGA representatives to give input.
To avoid the expense of outside workers and equipment, Datwyler and his 20-person crew created operational efficiencies, such as turning a rototiller into a "rotodozer" by reversing the blades.
The team began with the first and final holes (see box) and have most recently shaved down the hill to the left of the green on the par-3 ninth and reduced the slope of the green. "The ball used to kick off that hill and roll completely across the green into the junk," Kahrhoff explains. "The ball won't kick as hard now and the green will be able to hold it. It's a scoreable hole."
Throughout the course, explains Datwyler, the team did three critical things:
Maintain the native grass so you can find your ball.

Reduce the number of bunkers—the average course has 60,000 to 80,000 square feet of bunkers; Ravenna had 160,000 to 180,000. They shrank 17 bunkers and removed 29. "We're down to about 100,000 square feet," he says.

Reduce the slope of the greens from 4 to 2 percent, which means the ball doesn't speed up as much on the downslope and the contours are subtler. He estimates the average green's pinnable surface has gone from 25 to 65 percent.
More pin locations gives Datwyler space to maintain the health of the green. "Also," Kahrhoff adds, "members don't get used to the same pin positions, and it sets us up for future growth."
The best part of the modification process? Atkinson, Kahrhoff and Datwyler—all of whom have worked at member-owned clubs—agree it's the lack of a greens committee. "Kevin Collins gives us the freedom and flexibility to get things done," says Datwyler. "It's that simple."


THE MEMBERSHIP
The playability improvements to the golf course please another Ravenna veteran, Membership Director Erik "Hack" Haberland. "The course did not have a good reputation," he says. "To attract families, we had to make it more accessible—both in terms of difficulty, tee options and tee-time availability—and we've definitely done that." 
In the two years since the management change, Ravenna's membership rocketed from 50 to 176. A full-golf membership, the most popular offering, costs $25,000, with monthly dues of $525. Because it's privately owned, Ravenna will never assess its membership. Not including social, national and junior members, the number of full dues-paying members caps at 300.
Haberland says that most prospective members no longer question the viability of the club because they see all the residential construction, and with home sales so brisk, nonresident memberships are in short supply.
Other selling points include activities and programming for members of all ages, as well as the tranquility of a stunning course in a gated community around which fun-loving residents tool around in their own carts.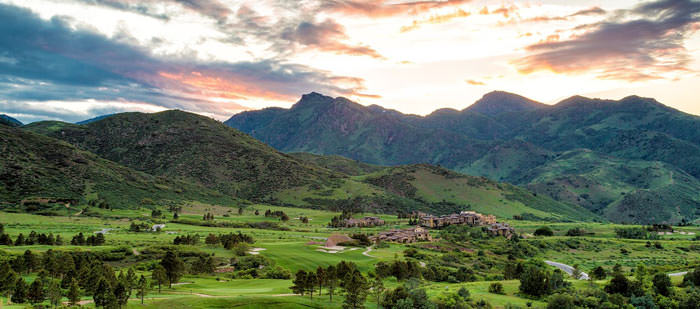 THE AMENITIES
Amazingly enough, The Club at Ravenna has achieved its success without a clubhouse or any leisure amenity aside from golf. For 10 years, a giant tent has served as the restaurant, golf shop, event center and community gathering spot.
Two structures will soon change that.
Construction has already commenced on a 4,100-square-foot pool and fitness facility with men's and women's locker rooms, a multipurpose space and a rooftop "sunset terrace," where up to 100 people can spend many happy hours eating, drinking and entertaining. "This is huge for the community," Collins says. "Our members and residents like to work out and have a place to go." And by this time next year they will.
After completion of the pool and fitness facility, the clubhouse construction will begin. Designed by TKP Architecture of Golden and built by Mesa Properties, the Old World-style structure will overlook the course. The 18th green will reveal itself dramatically as you walk into the lobby from the porte cochère. The floor plan comprises 12,500 square feet on the main level, with another 10,000 in the walkout level below.
"We have a small membership," Collins reasons.  "We don't want or need a lot of cavernous, unused space."
With that in mind, the first floor will feature areas for fine, casual and alfresco dining, a lounge and bar area, well-appointed golf locker rooms for both men and women, and private spaces for meetings and other activities. Executive Chef Christopher Moore will have a state-of-the-culinary-arts kitchen to prepare his delectable fare.
The golf shop will be on the walkout level, as will another private dining area and storage for golf carts and other items.
"I'm fine with the tent," laughs Garland, "but it's important to a lot of people who are joining the club for it to end up the way Kevin says it will. And if Kevin says we're getting a clubhouse, you can bank on it happening."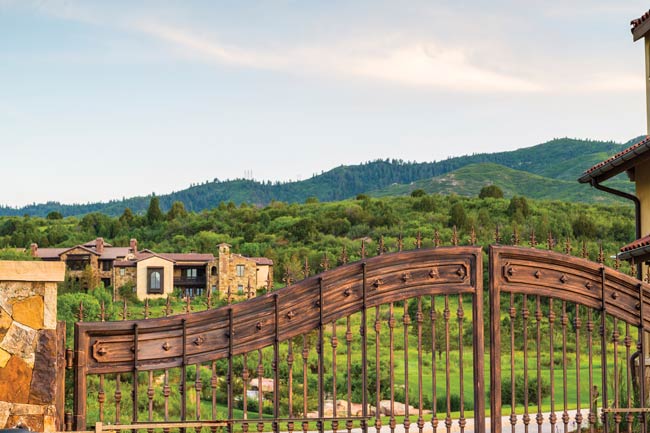 For more information, visit ravennagolf.com or call 720-956-1600.
---
This article appears in the Spring 2017 issue of Colorado AvidGolfer. Subscribe today!
RELATED:
2017 CAGGY Winners: Private Clubs
Bubba Watson's Masterful Salute at Ravenna
The Club at Ravenna Makes First Big Announcement of 2015
Ravenna Gets New General Manager
Colorado AvidGolfer is the state's leading resource for golf and the lifestyle that surrounds it, publishing eight issues annually and proudly delivering daily content via coloradoavidgolfer.com. Follow us on Twitter, Facebook and Instagram.