A behind-the-scenes look at maintaining a championship quality course at high altitude.
By Suzi Mitchell | Photographs by Noah Wetzel
As the sun rises over Storm Peak to mark a new day in the Yampa Valley, Adam Sando glances at his watch. The superintendent at Haymaker Golf Course readies his team for the time sensitive mission of preparing the course before the first players step onto the first tee.
Set 6,700 feet above sea level, Haymaker Golf Coure spends over half the year beneath a blanket of snow. "When it melts, it's a race against Mother Nature to open the course in premium condition," Sando said.
For the 2019/20 Season, the Steamboat Springs Ski Area recorded 320 inches of total snowfall, 62 inches more than last season. Cool spring temperatures and a barrage of rainfall came as a blessing in disguise. "Weather dictates our schedule, it is what opens and closes the course -we needed the extra moisture this year and we got it." Sando said. "The transition from skis to clubs is fast, people don't like to wait."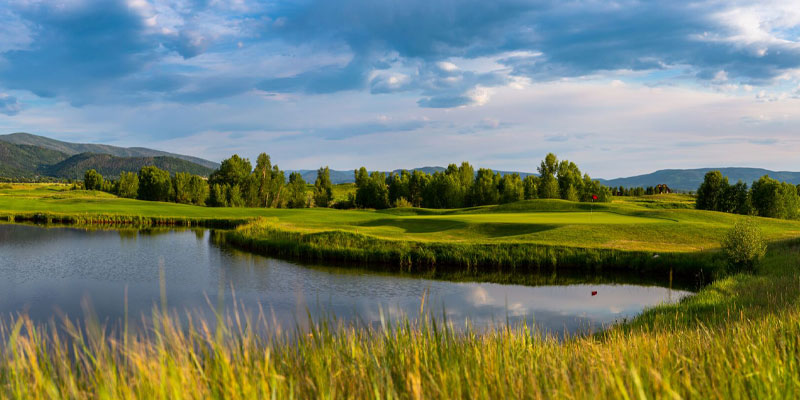 On May 10, when the course opened, players applauded a mid season quality product, a feat not many could achieve.  "Our champagne powder is kind to the grass, leaving little to no ice damage," Sando continued.  A treatment to prevent snow mold at the end of the season is followed in spring with aerification and verticutting to promote healthy growth. The altitude sun puts added strain on conditions making it a balancing act with watering.
Set at the base of the Yampa Valley, the Haymaker Golf Course stays cooler than higher elevations and benefits from a plethora of water sources. In a past life, the fairways and greens were rolling ranchlands, which held long-standing water rights. Today, Haymaker and the adjacent ranches benefit from sharing some of the pristine water, which flows from Walton Creek.
In recent years, traditional sprinkler heads on peripheral areas and greens have been replaced with adjustable arc pattern heads. "We do everything possible to minimize water wastage and have adopted hand watering practices, which is highly effective," Sando said.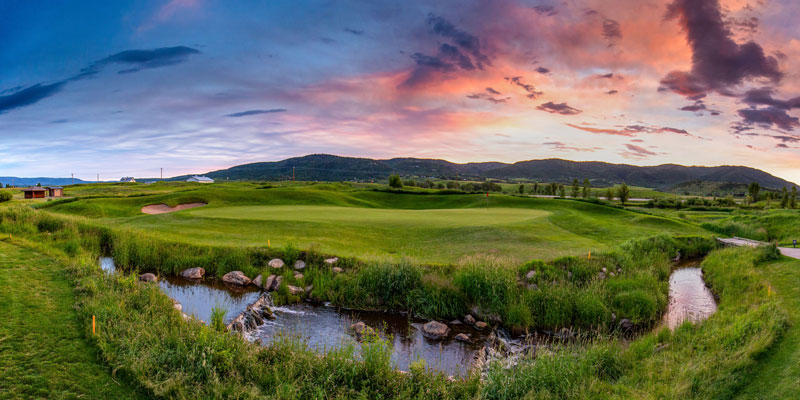 As an Audubon Signature course, the Haymaker embraces the natural landscape. In order to create a links-style feel, native grasses played a huge part in the design phase, which in turn require little maintenance.
Sando's team, which comprises of a tight knit, multi-generational, experienced and passionate crew pride themselves on maintaining consistent conditions in an ever-changing climate. "It's a public course, so we all feel a sense of ownership and pride in what we are doing," he said. "It's a special person who can pull themselves out of a warm bed at 4.30 a.m., day in, day out, to ensure the first person to walk on the tee and the last person to walk off a green get the same experience."
In a place where the typical growing season amounts to a mere 59 days, success lies in preparation and staying ahead of the elements. "When we close the course at the end of the year and the ground is back under snow, it is like saying goodnight to one of your kids, Sando said laughing. "You know you've done the best you can and you hope for another great year."
---
Want to read more about Colorado's top travel destinations? Visit out TRAVEL COLORADO PAGE.
Colorado AvidGolfer Magazine is the state's leading resource for golf and the lifestyle that surrounds it, publishing eight issues annually and proudly delivering daily content via coloradoavidgolfer.com.