Adams has been fairly quiet since TaylorMade bought it 11 years ago, but it could be about to make some noise.
by Tony Dear
The last time we featured an Adams club was in October, 2021. Apparently, the archives tell us, there was also something in 2015, but that's it. There was some news of the company being bought by TaylorMade for $70m in 2012, but the internet didn't exist when Adams had burst on the scene with the introduction of its famous upside-down 3-wood called 'Tight Lies' that put the company on the map and, most likely, in your bag (actually, the internet did exist then, just not in the way you and I know it).
We liked the Tight Lies rebirth club from two years ago and, indeed, the DTC model used for selling it. And, it seems, we were quite keen on the Red Hybrid too, though not so much the Blue.
Following the success of the Tight Lies in the '90s, Adams had gone on to become the kings of the hybrid and TaylorMade clearly didn't appreciate its status as the No. 1 hybrid-maker on the PGA Tour. Its purchase of Adams was, according to a press release, a meeting of 'two highly complementary sets of brands', but if there's anything the last ten years have told us it was really an attempt to thwart the competition.
Adams didn't disappear altogether obviously, but its subsequent appearances were sporadic and hardly backed by the level of mega-marketing TaylorMade clubs were. Consequently, those appearances were largely unsustainable and didn't last terribly long. Consumers were left uncertain about what exactly Adams was trying to be. There was some infomercial stuff and boxed sets that belied what Adams could have been and, indeed, were for a brief time.
Last week, Adams resurfaced again for what will surely be the last time. This time though, the plan seems more believable and the brand could be in for a prolonged period of productivity.
Why? Well, the world keeps evolving taking people's buying habits along with it. The DTC approach is still in place which means the clubs are very affordable but, more than that, they look really good and have more than enough solid tech to appeal to a lot of golfers.
That said, a look at the website and it's clear within a couple of seconds who Adams thinks/wants/ believes its target market is. It's not the golfer who bought Tight Lies in 1997 (though he/she is certainly welcome to buy these clubs too, of course), but much younger individuals who may not consider themselves 'golfers' just yet and who've probably never heard of Barney Adams (original founder of Adams Golf) or could pick out a 1997 Tight Lies in a line-up, but rather people who like to play golf now and again along with all the other activities they pursue. It is telling though, that the golfer models in the home page video have really good swings.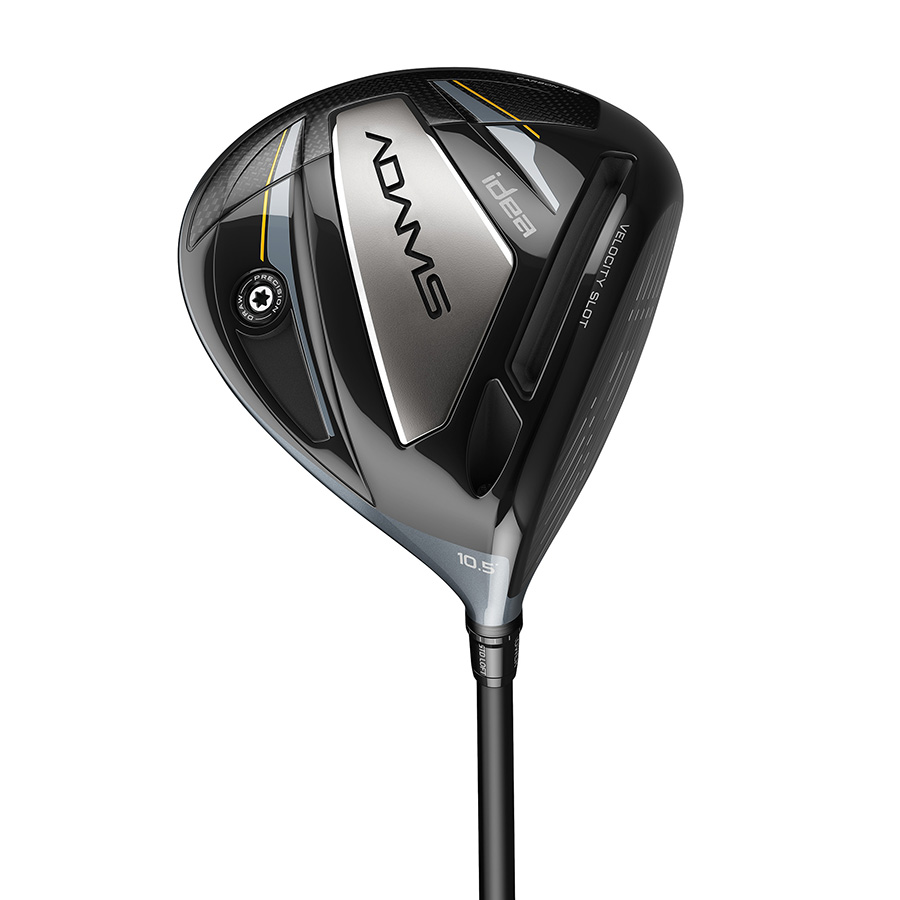 The IDEA driver is obviously the club most people will be interested in and it has everything the majority of golfers, and especially the young dudes (Google tells us that term is now unisex) and besties in the video, could ever need. The crown is lightweight carbon which means a little extra weight lower down in the club to push the Center of Gravity down. That, in turn, helps you to get the ball in their air easily. There's more carbon in the toe and a weight in the heel which gives the club a draw bias without the need for unsightly offset. The Velocity Slot (because of course an Adams club has a Velocity Slot) helps the face flex to give you a little extra ballspeed, and the titanium face has a variable thickness to enable off-sweetspot strikes to perform satisfactorily.
The fairway woods, meanwhile, have a steel body with the titanium crown and the familiar Tri-Sole where the sole at the toe and heel is raised (relief) which helps you hit the club from the fairway and from a variety of lies, especially tight ones. While the club itself isn't oversized, the Velocity Slot certainly is which means the face will flex a lot at impact. A heel weight gives the club a little draw bias.
The hybrids also have the heel weight, a similarly generous Velocity Slot, and a titanium crown. They are neither oversized (Blue) nor Tour tiny (Red), but somewhere in the middle which obviously makes them suitable for the huge market of golfers who fancy themselves better than high-handicap game-improvers but are happy to admit they're not Tour standard either. That's probably most of us.
Everything so far has suggested clubs that are built neither for low single digit amateurs and better or 54-handicappers and less capable, but everyone in between. And the irons demonstrate similar thinking.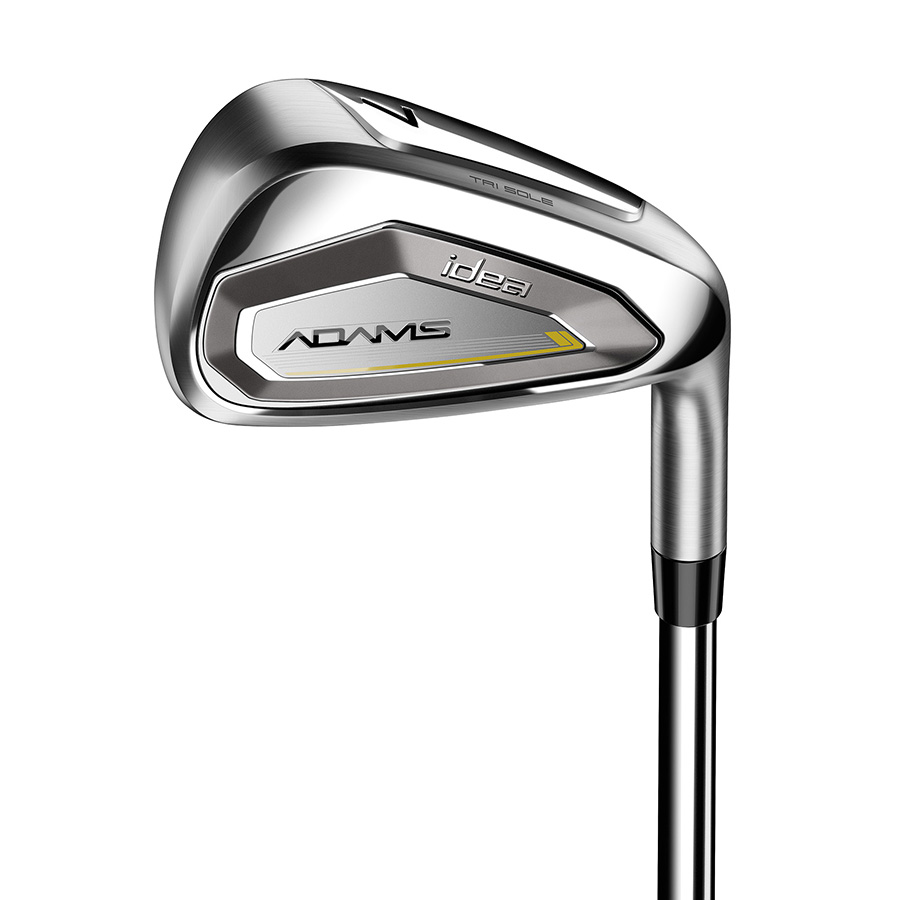 Not excessively thick and offset nor thin, sleek, and sophisticated, the IDEA iron is workmanlike, saving you from the awkward smirks of others in your group who are openly hostile towards game-improvements bricks while not making them expect too much from you.
The lofts are fairly standard, the cavity isn't laughably deep and the top-line isn't horribly thick. There's some offset, but not much. The steel bodies are hollow to allow the faces to flex but there's no SpeedFoam inside to soften the feel and sound of impact – this isn't a TaylorMade iron, remember. There are, however, some rib structures inside whose job it is to take the edge off the vibration.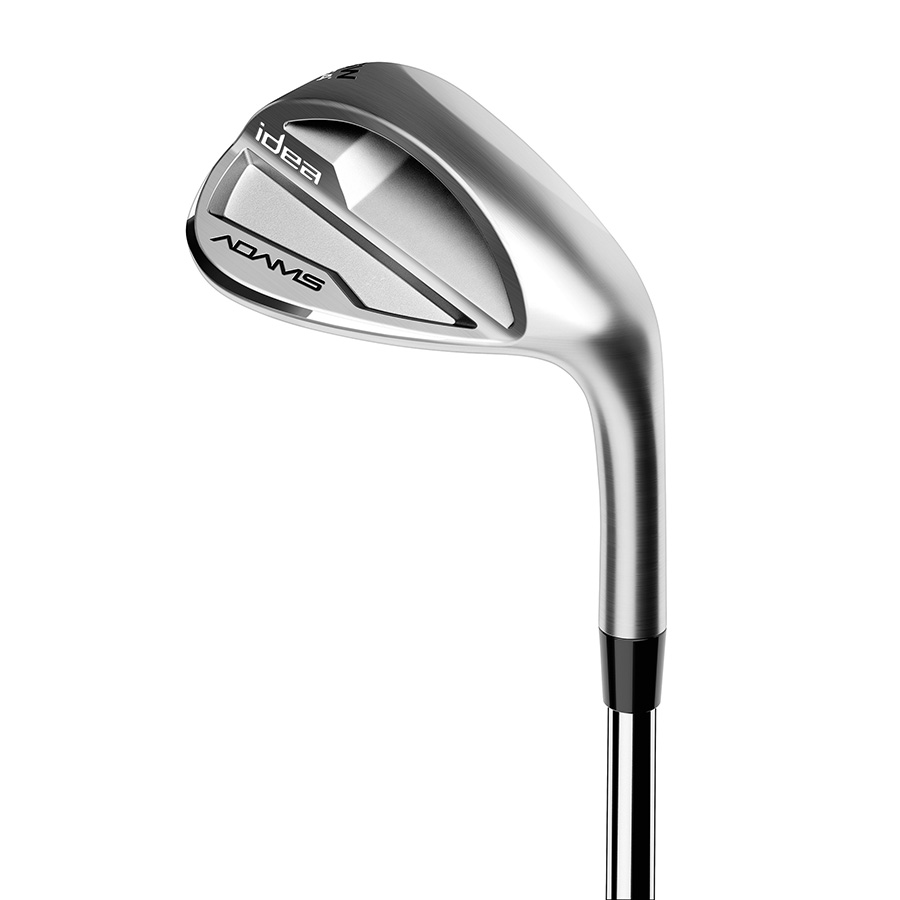 The wedge, yes an Adams wedge, is perhaps the most the interesting design in that the weight has been taken out of the bottom and pushed up the club to raise the CG. That keeps the ball from ballooning too high and on a lower, easier to control trajectory. But the ball should still spin to a quick halt on the green thanks to some effective grooves. As it says on the Adams web site – "When this grooved clubface collides with the ball, it gives it major spin, so it dances on the green."
And there are two putters in the new line-up – an Anser-style blade (the 'Prospect') and Spider GT-style mallet (the 'Mission') both with a black PVD finish and C-Groove face (Adams purchased Yes Putters, which invented the C-Groove, in 2011). C-Grooves putters were known for their excellent feel and  smooth roll.
This is hardly the genesis of Adams, but it could be the eve of something special.
IDEA driver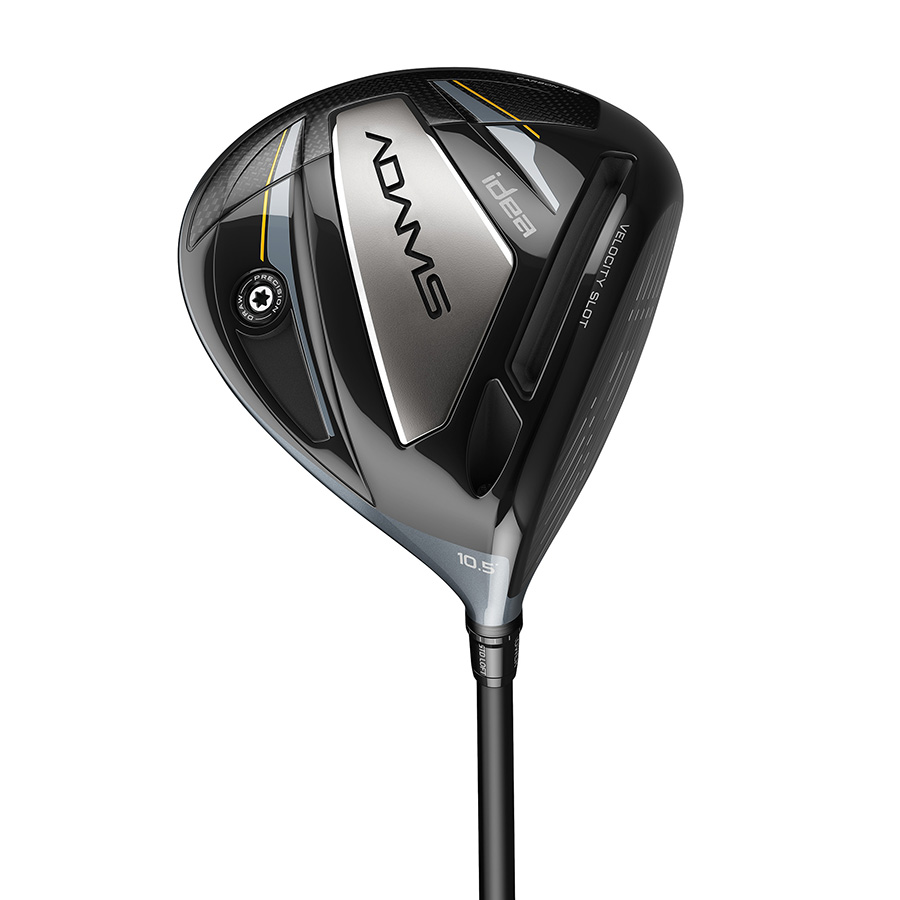 Price – $300
Lofts – 9˚, 10.5˚, 12˚ (Adjustable loft sleeve)
Shaft – UST Mamiya Helium NanoCore Black 5, Shaft – UST Mamiya Helium NanoCore 4
Right and left-hand
IDEA F'way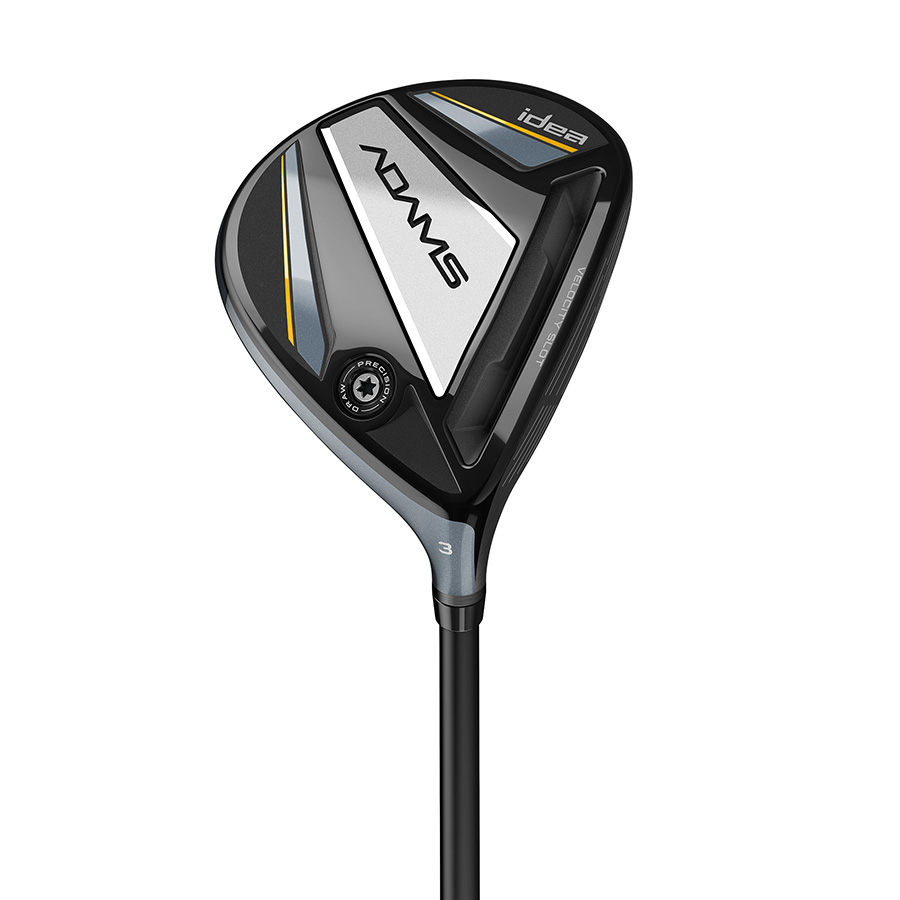 Price – $200
Lofts – 15˚, 18˚, 21˚
Shaft – UST Mamiya Helium NanoCore Black 5, Shaft – UST Mamiya Helium NanoCore 4
Right and left-hand
IDEA Hybrid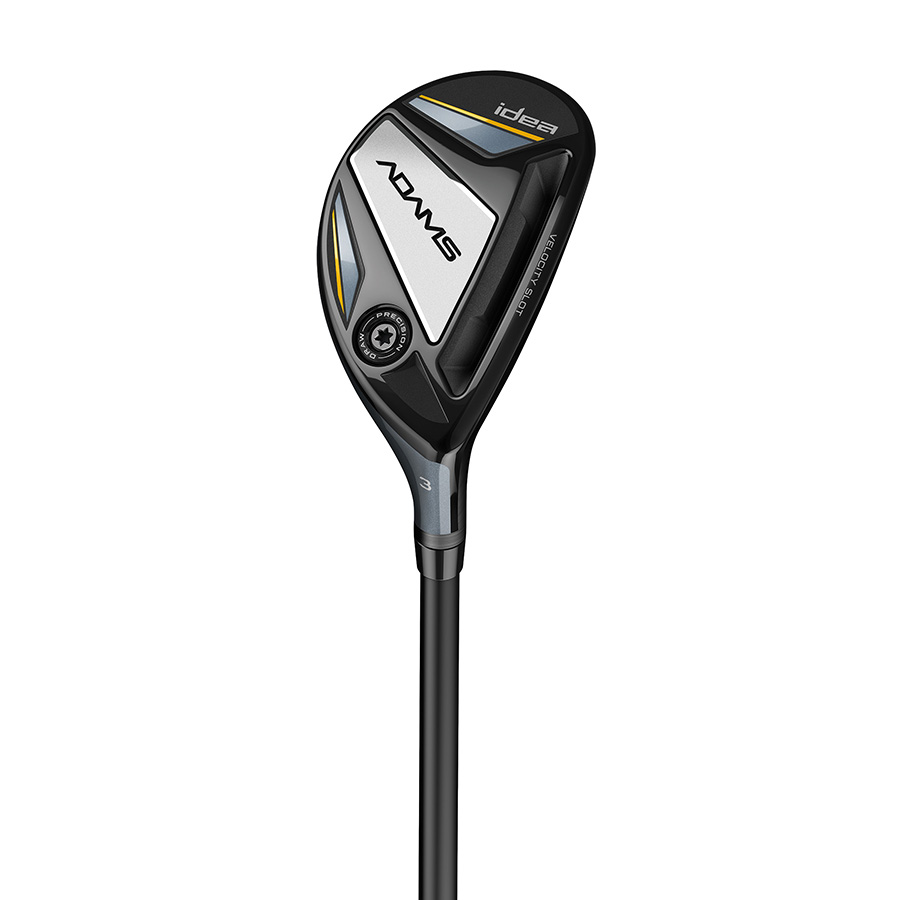 Price – $180
Lofts – 20˚, 23˚, 26˚, 30˚
Shaft – UST Mamiya Helium NanoCore Black 6, Shaft – UST Mamiya Helium NanoCore 5
Right and left-hand
IDEA Irons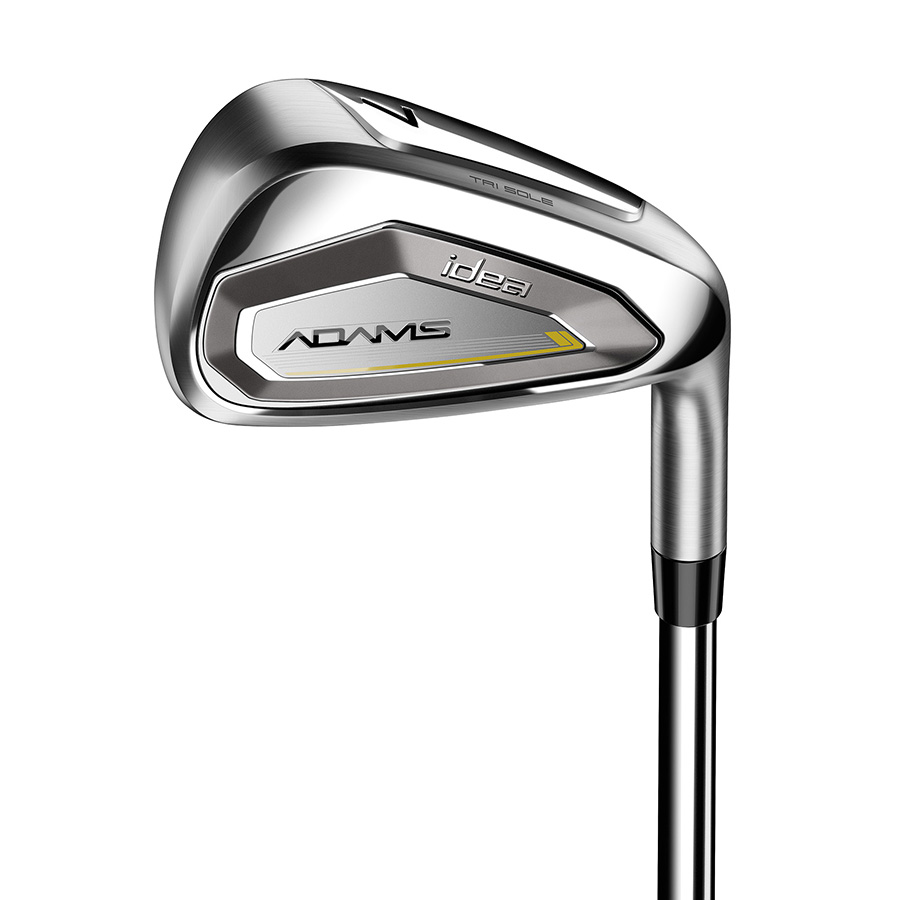 Price – $600 (4-PW, AW)
Lofts – 4-20˚, 7-30˚, PW-44.5˚
Shafts – KBS Max 85 (steel); UST Mamiya Helium NanoCore Black 6, Shaft – UST Mamiya Helium NanoCore 5 (graphite – $700)
Right and left-hand
IDEA Wedge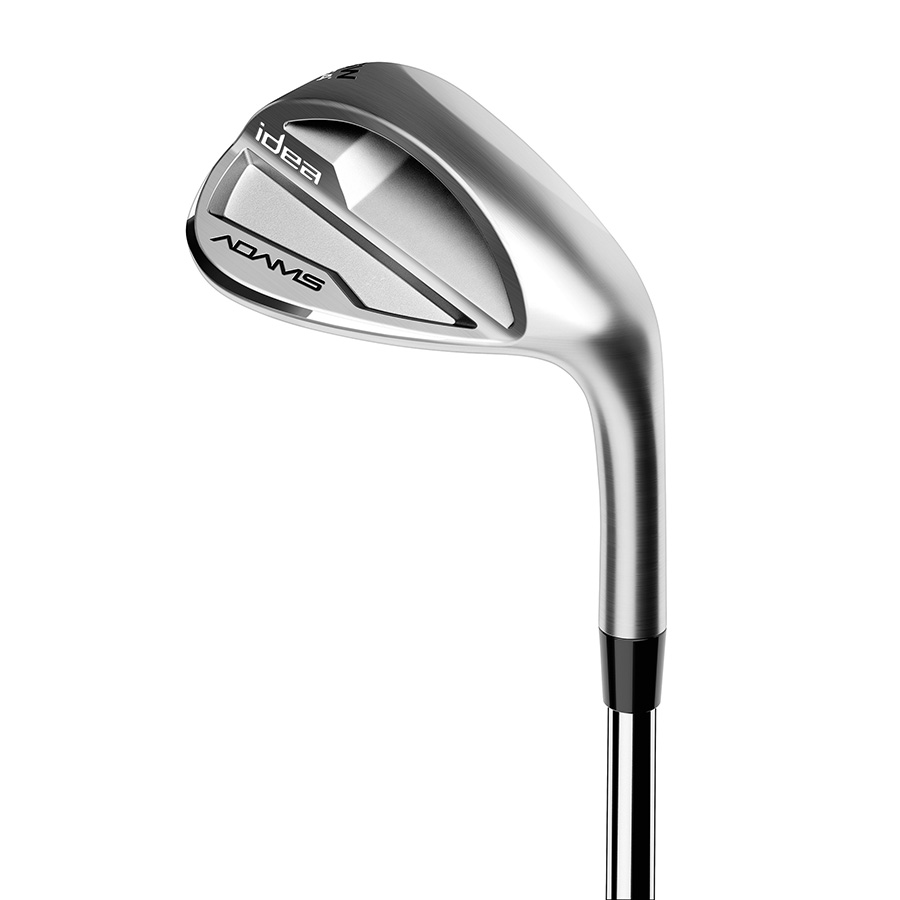 Price – $100
Lofts – 54˚, 58˚,
Shafts – KBS Hi-Rev 2.0 (steel); UST Mamiya Helium NanoCore 5 (graphite – $120)
Right and left-hand
IDEA Putters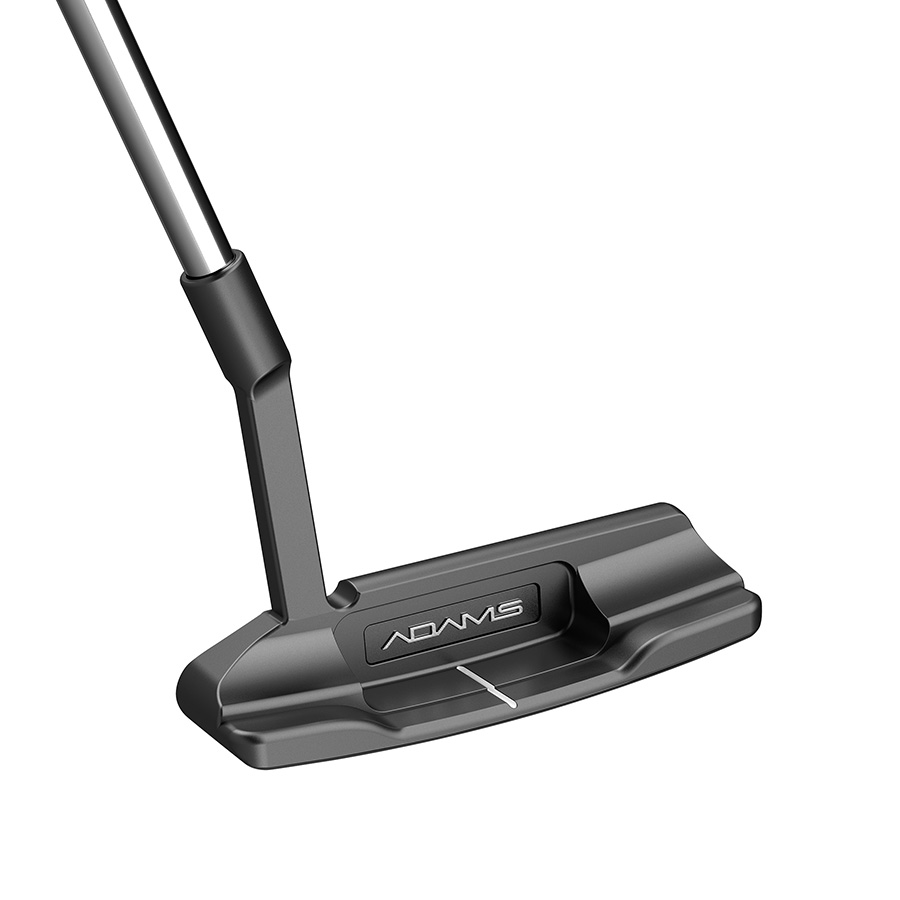 Adams Prospect putter. Courtesy Adams Golf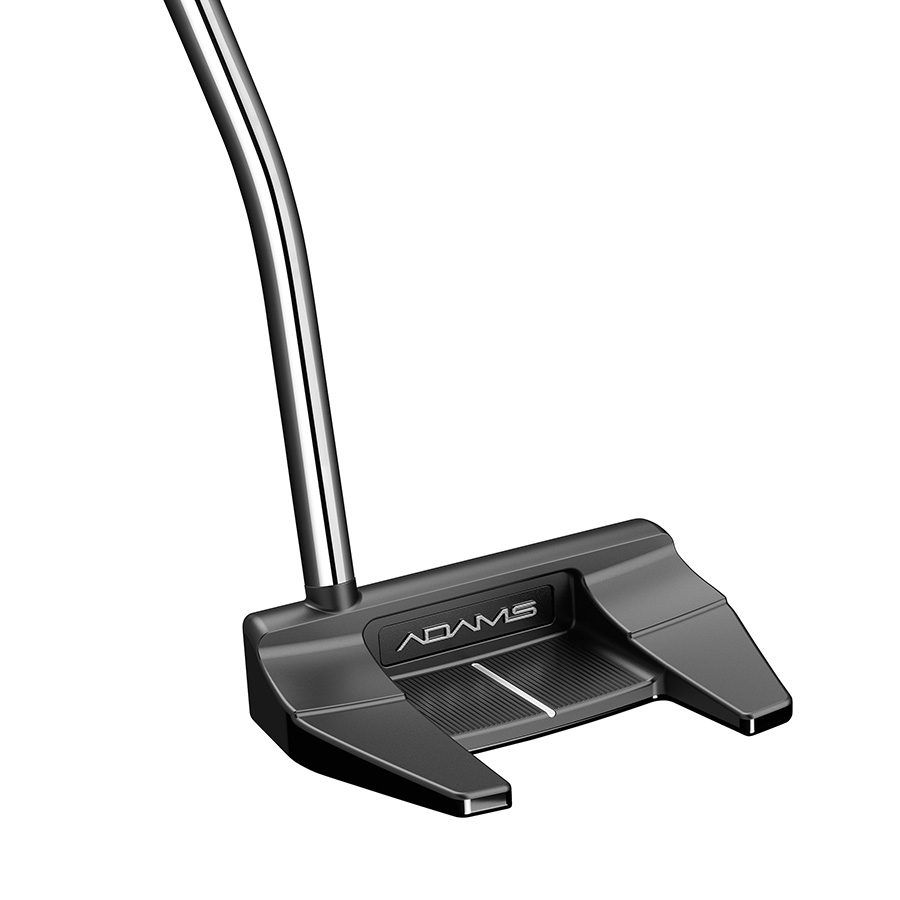 Price – $150
Mid-Slant hosel
---
Colorado AvidGolfer Magazine is the state's leading resource for golf and the lifestyle that surrounds it, publishing eight issues annually and proudly delivering daily content via coloradoavidgolfer.com.