Edel's Swing Match Weight System allows players the ultimate customizability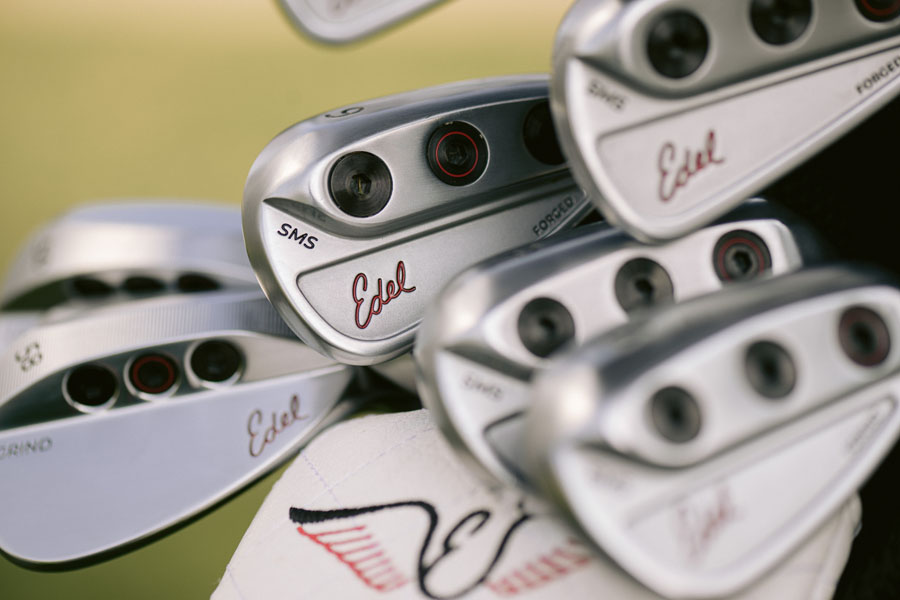 Premium equipment manufacturer Edel Golf has revolutionized iron technology by bringing moveable iron weighting to the marketplace. The adaptation of Edel's Swing Match Weight System into their recently released SMS Irons has given golfers the ability to fine-tune an iron to their natural swing for the first time.
What is Swing Match Weighting?
Simply put, Swing Match Weighting gives golfers the ability to control their clubface throughout their swing to create the most efficient impact for them. Each iron is equipped with three moveable weights. The heaviest weight can be positioned either in the heel, center, or toe of the club to optimize the clubhead properties to best match a golfer's swing and provide total clubface control.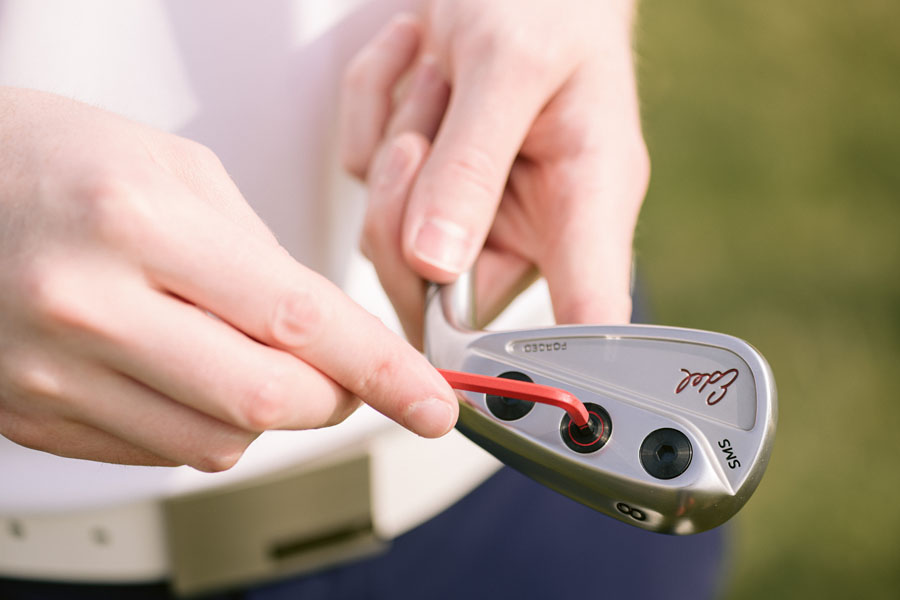 What does this mean for YOU?
Increased Distance
Dialed-In Accuracy
Ultimate Iron Performance
Edel SMS Irons: Your Irons Can't Do This.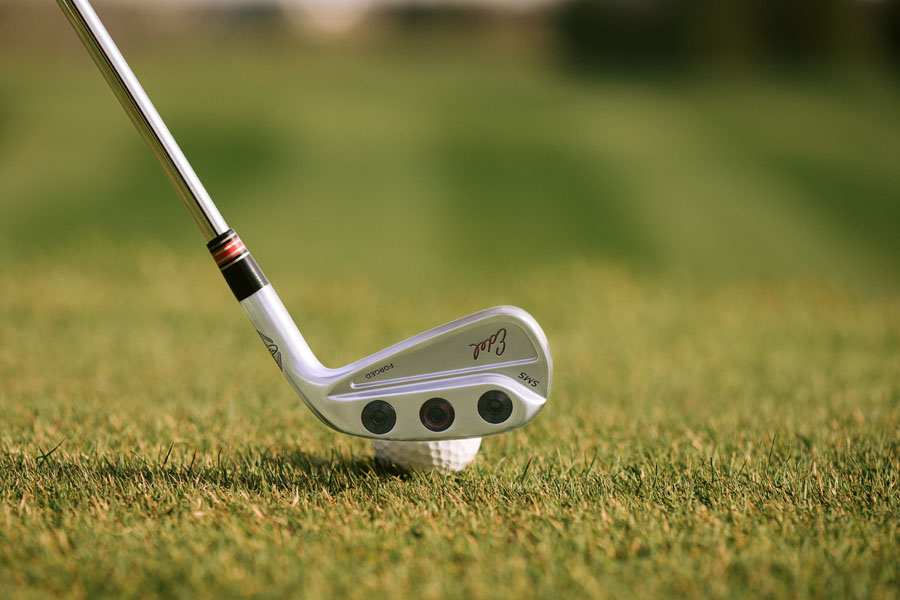 The Edel SMS Irons are a hollow body, players distance iron. Due to their unique construction and use of Swing Match Weighting, they cater to players as good as scratch up to high teen handicappers. Constructed from a forged 1025 carbon steel body, a plasma welded steel face cup, and high-density urethane foam fill, these irons play like a performance iron but feel like a forged iron. The SMS Irons provide faster ball speeds, greater distance, and unmatched accuracy, making them one of the most complete irons on the market.
What does the data say?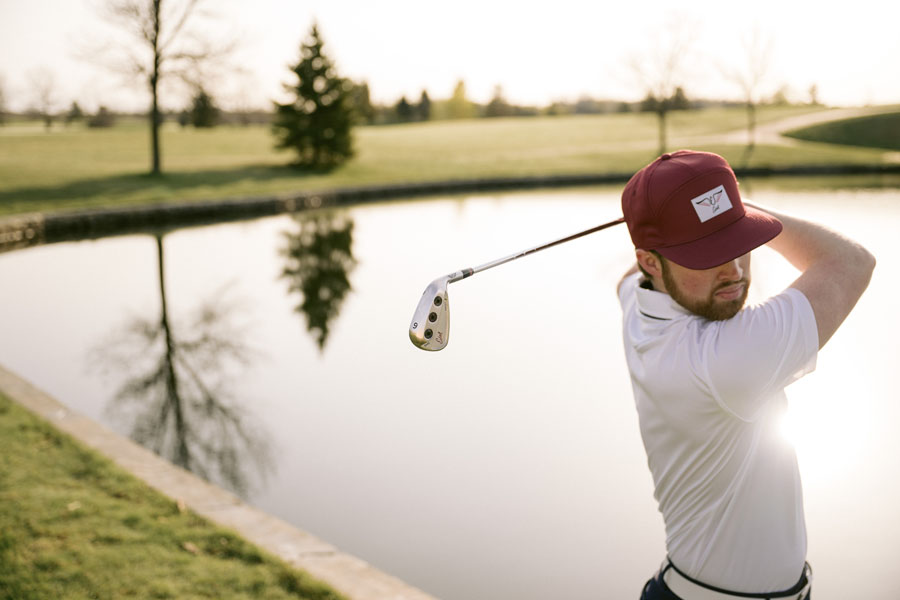 During production of the SMS Irons, Edel Golf conducted regular player testing to ensure the irons helped golfers maximize their scoring potential. The results were alarming to say the least.
Faster Ball Speed

Avg. Ball Speed Increase: +3.30 mph

More Distance

Avg. Carry Distance Increase: +5.60 yards

Greater Accuracy

Avg. Yards from Centerline: 1.3 yards closer (14.9% closer)

Club Speed Gains

Avg. Club Speed Increase: +3.06 mph

Peak Height and Descent Angle Gains

Avg. Peak Height: +2.19 yards/6.57 feet higher
Avg. Increase in Descent Angle: +1.1 degrees
Edel Golf's Swing Match System is unlike anything else being offered on the market and the results speak for themselves. With the combination of revolutionary technology and high-quality craftsmanship, Edel has hit it out of the park.
Want to give the SMS Irons a try? Edel boasts an extensive fitters' network around the world. Put the SMS Irons to the test by finding a fitter today.
What is Edel Golf?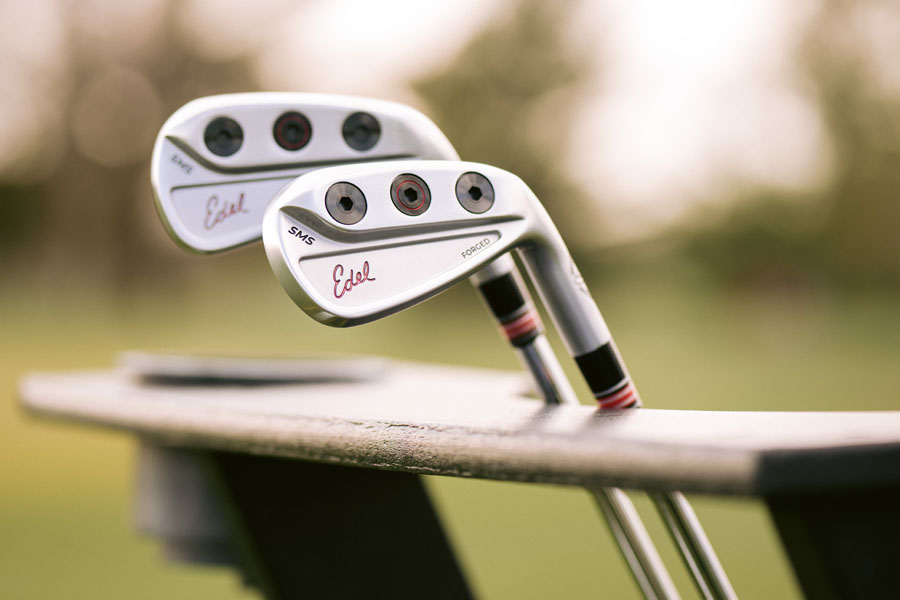 Headquartered in Denver, Colorado, Edel Golf is a premium golf equipment manufacturer dedicated to providing pioneered concepts to help golfers score. Edel's fitting processes in the putter category have long been the industry standard in providing nearly infinite possibilities to the golfer to ensure the most accurate fit possible. The brand proudly bucks status quo golf club manufacturing to bring groundbreaking products and services to golfers, whether it's their revolutionary SMS (Swing Match System) and SMS Pro Irons, high-performance EAS Putters and putter fitting system, or game-changing SMS Wedges. For more information, please visit www.edelgolf.com.
---
Colorado AvidGolfer Magazine is the state's leading resource for golf and the lifestyle that surrounds it, publishing eight issues annually and proudly delivering daily content via coloradoavidgolfer.com.