Premier Aerials is a full service videography and photography provider for golf courses and resorts around the world. Established in 2005 in Denver, Colorado, Premier Aerials has worked with over 1,400 clients across the United States, Caribbean, and United Kingdom. Founder Braden Hanson and his partner Ryan Montgomery will be working with clubs all over the country and Colorado in 2019.
The services provided by Premier Aerials are used in a plethora of ways by the courses that they capture. Here is an exhaustive list of those services and an explanation of how each can benefit the course.
Course tours
Video tours captured with drones can be used for course tours and course overviews on the course's website, popular golf applications, golf cart electronics and even TV's inside the clubhouses. Give your visitors an idea of what they're in for before they arrive on the grounds.
Aspen Glen, Ponderosa, Hole 13 from Braden Hanson on Vimeo.
Marketing Collateral
So many courses lack high-quality media to use for marketing. These high-resolution images and video can be used as a way of generating new business. Send them to advertisers as marketing material to show off your beautiful course. Marketing and membership personnel love getting good materials to use.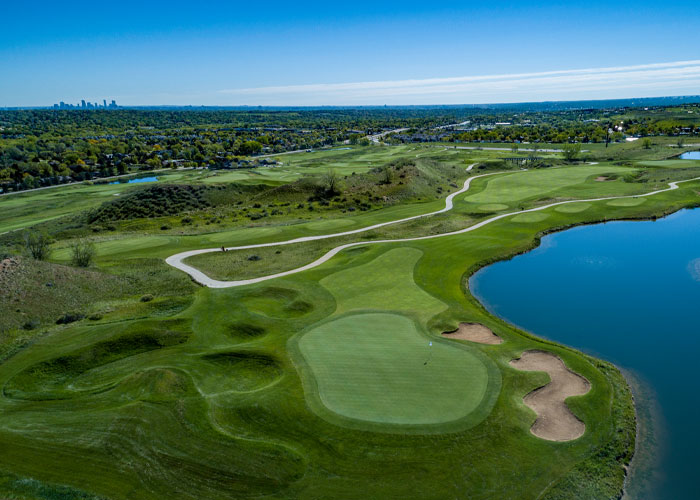 Social Media
Showcase your course on all of your social media channels and invite your followers to experience it for themselves.
Course Design and Renovations
Document course designs and renovations with sequential videos and stills to show progress and to generate interest. Golf architects can benefit from the use of this service as well.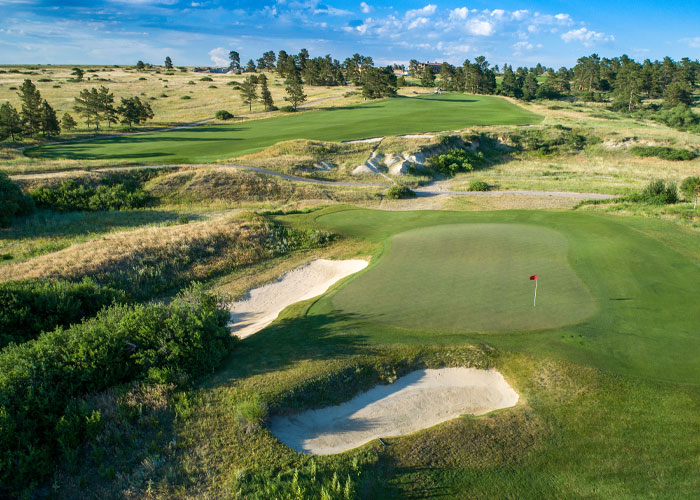 Golf Tournament Coverage
Having a tournament? Premier Aerials can cover it from the ground and the air. Creating promotional videos of a large tournament is becoming very popular and will help with filling next year's field.
Prints
If you want to sell the images as prints to members or visitors or even print them for the clubhouse walls, these images are great for decoration.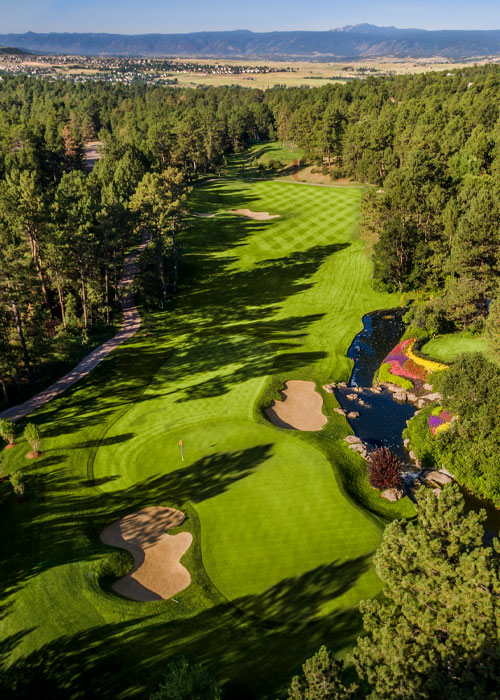 Historical Documentation
Historically documenting the evolution of the course over time can be an interesting marketing technique and a way to showcase the course's improvement over the years. Some courses have shot their course every few year to develop an archive of images.
Premier Aerials works with public courses, private courses, semi-private courses, resorts, golf management companies and the PGA. They can create a shoot package for any course and any budget. From shooting every hole and the clubhouse and facilities to just the ground or just the air to signature holes only.
Golf Publications are constantly reaching out to Premier Aerials for footage of courses for articles or stories. When they shoot a property, the courses have full rights to all the edited images and videos produced for them.
Follow their travels on Instagram via: @PremierAerials & @MontyAerials
premieraerials.com, (877) 254-9762
Read more about Premier Aerials from Colorado AvidGolfer:
Premier Aerials Colorado Gallery
---
Colorado AvidGolfer Magazine is the state's leading resource for golf and the lifestyle that surrounds it, publishing eight issues annually and proudly delivering daily content via coloradoavidgolfer.com.