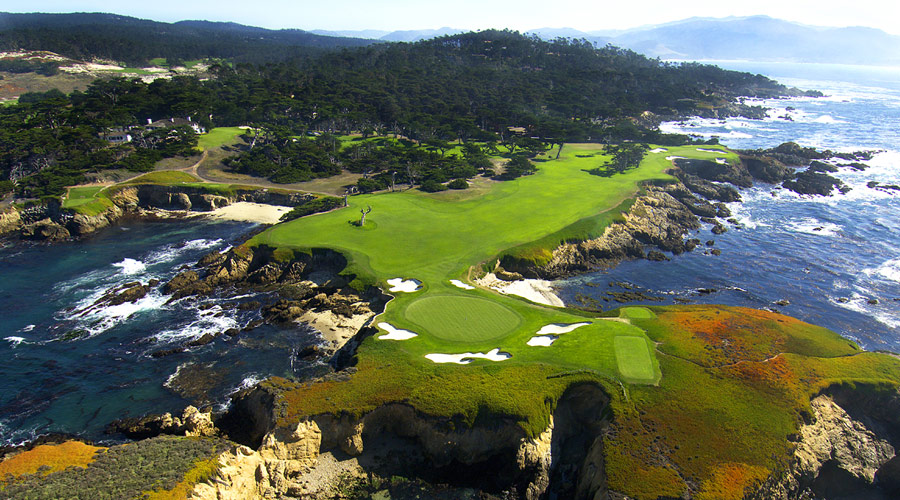 Premier Aerials is a full service videography and photography provider for golf courses and resorts around the world. Established in 2005 in Denver, Colorado, Premier Aerials has worked with over 1,400 clients across the United States, Caribbean, and United Kingdom. Founder Braden Hanson and his partner Ryan Montgomery will be working with clubs all over the country and Colorado in 2019.
We recently caught up with them to find out more about their operations.
Q: What was it like starting your company?
A: Premier Aerials was founded on the premise that tee-to-green flyovers, and aerial photography would become a necessity for courses and clubs in the age of social media and online content. In our first several years of business we hung out of a helicopter door with a camera flying down the middle of the fairway… Thankfully drone camera technology reached a point several years ago, and it became viable for us to make the switch. Instead of flying to a golf course from the closest airport, we now take off from tee boxes.
Q: What types of drones do you use?
A: We fly DJI Inspire 2s, which are considered the standard for high end filmography and photography. They are large drones that carry larger cameras that film in 4K, and capture high resolution stills. One of the biggest benefits of the Inspire to us is their ability to handle well in high winds, and maintain a smooth flight. The Inspire is a beast in the air and can hit speeds of 70 MPH. Our main concern are aggressive eagles, osprey or hawks that will dive bomb our drones during nesting season.
Q: What is your bucket-list golf club to work with?
A: We were ecstatic to finally check our top bucket-list course off of our list this past March at Augusta National Golf Club. We will return in October to shoot AGNC in all of its fall glory, but are focused now on working with the amazing courses and clubs in our home state until then.
Q: Who are you working with in Colorado this year?
A: We have a loaded slate of courses we are working with in Colorado this year. Arrowhead, Ravenna, Fossil Trace and Green Valley Ranch are several that we will shoot in May and early June. We will eventually begin working with high elevation clubs once they open up.
View this post on Instagram
Q: What is your favorite part about working in the golf industry?
A: Hands down the people and relationships that we have forged over the years. From general managers to pros to superintendents, it's great to meet and work with these teams at every course we shoot.
Q: What is your most memorable or unique shoot?
Last year we filmed The American Legends Classic at The Olde Farm in Abington, Virginia. We shot the tournament, which raises money for underprivileged children who attend the Mountain Mission School. Jack Nicklaus, Gary Player, Lee Trevino, Peyton Manning, Jerry West and others played. The event raised 56 million dollars for the Mountain Mission kids, and it was amazing to help in the production of content for such a great cause.
Q: How do tee-to-green flyovers and aerial photography benefit a golf course? 
A: All courses and clubs, from public to very exclusive, benefit from aerial photography and video flyovers. As online bookings and social media are relied on more for driving rounds to the golf course, perspective players expect a visual tour of the course. Our content can be incorporated seamlessly into all social media platforms as well as into any website. More exclusive clubs with a full membership typically provide our flyovers to members to give their guests a preview of their upcoming rounds. 
Ultimately, we are finding that aerial content is becoming the standard for golf courses to market themselves. It is an art form for us, and we love the process of working with a club to shoot their course like they have never seen before.
Follow their travels on Instagram via: @PremierAerials & @MontyAerials
premieraerials.com, (877) 254-9762
---
Colorado AvidGolfer Magazine is the state's leading resource for golf and the lifestyle that surrounds it, publishing eight issues annually and proudly delivering daily content via coloradoavidgolfer.com.