Led by Denver businessman and philanthropist Pat Hamill, October's inaugural Carmel Classic will leverage a multiday Pebble Beach golf experience into millions of dollars for disadvantaged souls.
By Jon Rizzi
Call it a coincidence, but Pat Hamill, the founder, chairman and CEO of Denver-based Oakwood Homes, shares the initials of Peter Hay, the longtime golf professional at Pebble Beach Golf Links. "He was as much a part of Pebble Beach as the misty rain that blows in from the Pacific," the late Charles Price wrote of Hay, who died in 1961. "Some claimed they built the course around him."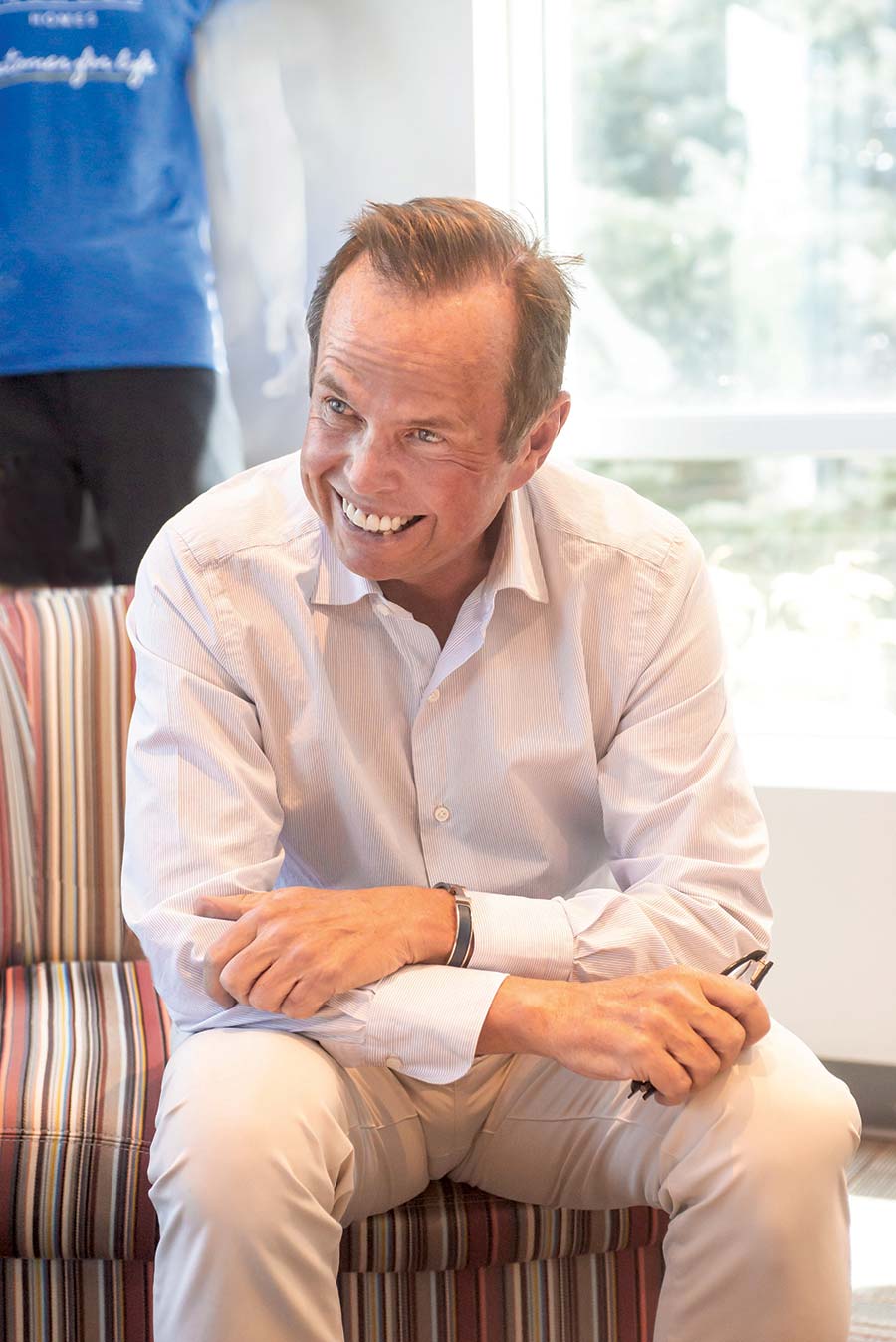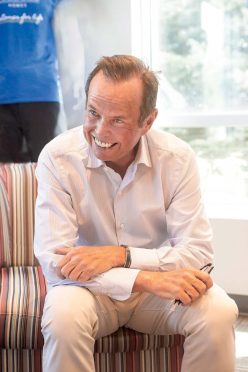 Today, Hamill is building something around Pebble Beach—and it's not another master planned community like the one his company developed at Green Valley Ranch in Denver. It's the Carmel Classic, a four-day, three-night, invitation-only golf experience that will bring 100 golfers (and their significant others) to play as 50 two-person teams at the home of the layout perennially ranked by Golf Digest as America's Greatest Public Course.
And they're doing all this to support 11 selected charities whose "focus is on blessing those who have been disadvantaged in areas of youth development, education, job opportunities and affordable housing."
As the personalized, hard covered invitation book promises, the "outrageously fun" weekend (Oct. 14-17) includes accommodations at The Lodge at Pebble Beach, a round at Pebble Beach Golf Links—during which each player will compete with event host Nick Faldo to get closest to the pin on the par-3 7th—and at Spyglass Hill. There'll be dinners at The Lodge's new Fairway One Room and the private Monterey Peninsula Country Club. Top-tier musicians will perform; top-shelf wine will pour. Pebble's exclusive Beach & Tennis Club will host Saturday's awards ceremony.
Each team pays only to get there. However, each twosome must make a $30,000 donation to be divided among the Classic's beneficiaries. Hamill and the event's other 18 founders cover lodging, food, golf and entertainment, making the entire $30,000 tax-deductible.
"We're sold out and have a waiting list for next year," says Hamill, who notes that each founder has contributed $55,000 this year and has committed to contributing at least that amount annually in the future. "And we have more people who want to be founders, which is amazing."
Hamill's annual contribution is $250,000— the same amount he'd personally spent each of the last 20-odd years on a previous edition of the Carmel Classic. In that version, he would treat about two dozen couples—"some who would never have had that chance, which was kind of nice," he says—to a weekend of golf, dine-arounds and themed parties.
He saw it as his way of sharing his love of Pebble Beach, a place that had enchanted him since he'd attended a vendor event there in the 1990s. He eventually took over the vendor's contract with the course.
In addition to the couples' weekend, Hamill—a 6.2 index who owns Green Valley Ranch Golf Club, where he and Jennifer Kupcho finished first in the 2020 CoBank Colorado Women's Open Pro-Am—has also competed in the PGA TOUR's AT&T Pebble Beach Pro-Am. He has finished as high as sixth with partner Matt Every in 2017.
HALFTIME SHOW
Hamill's model for the Carmel Classic would change at the 2019 edition of the AT&T.
Partnered with pro golfer Martin Trainer, Hamill found himself in a foursome with fellow Michigan native John C. Maxwell, a best-selling author, evangelical pastor and leadership expert.
"He knew someone who'd been on one of my Pebble trips," Hamill recalls. "He says, 'This is cool, you invite your friends and they're probably a bunch of white, fat people like me, and it makes you feel good and strokes your ego.' It just hit me over the head—he's right."
The encounter prompted Hamill's rereading of business leader and "venture philanthropist" Bob Buford's Halftime, a largely faith-based game plan for executives "moving from success to significance" during the second half of their lives.
The book forms the basis for the Halftime Institute, which coaches, teaches and connects high-capacity leaders to discern and engage in their life purpose. Working with Halftime Life Coach Lloyd Reeb, the 62-year-old Hamill has built an existential, relational and spiritual roadmap that's as gridded and pie-charted as the reports he uses to run Oakwood Homes.
"Here are my KPIs (Key Performance Indicators)," he says, pointing to the spread- sheet. "My mission is really to use my creative disruptive abilities to transform affordable housing and education-with-job creation and bless the lives and souls of those less fortunate. That's kind of the filter I use."
He pauses and smiles. "My overall KPI is that I want to bounce my last check," he laughs. "I want to make sure the timing's right, of course…I sometimes worry about that."
One of the boxes of his pre-pandemic roadmap of Jan. 9, 2020, contains the words "Carmel Classic: $2.0 million net in 2020."
October's event should easily hit that goal, but Hamill and his 18 founders also want the charities to leverage their contributions. "Our founders are from all over, and they got people and organizations to submit proposals," Hamill explains. "We really wanted them even to take risk. If we were able to give you, say, $200,000, what could you turn that into?"
Proposals from larger organizations involved matching funds to exponentially multiply the amount of a donation, while smaller ones, such as the San Miguel County based True North, leveraged their ability to serve more people through purchases of equipment, technology and transportation. This year's event projects to impact more than 3 million children, youth and families with nearly $6 million in cash leverage. "And it's only going to increase," Hamill says.
Eight of the 11 initial beneficiaries are Colorado-based. Those with a direct tie to Hamill are the Boys & Girls Clubs of Metro Denver—on whose board Hamill is an honorary lifetime member—and the Colorado Building Academy, the hands- on homebuilding and construction-skills school he founded through his BuildStrong Foundation and is franchising nationally. The Colorado "I Have a Dream" Foundation gave him an award in 2017, and First Tee, for which Hamill serves as a national trustee, will also receive Carmel Classic funds.
Two charities—ROC and Free Communities—are based in Charlotte, N.C., and the others are Colorado's True North, Porter Billups Leadership Academy, Amp The Cause and Warren Village.
LEVERAGING IMPACT
Like any good businessman, Hamill understands the power of leverage. He used it to build his board of Carmel Classic founders, and to transform the moribund three-event Colorado Open series, in toone of the richest state opens in the country, but an organizational model of sustainability and philanthropy through the Colorado Open Golf Foundation and First Tee of Green Valley Ranch.
Hamill also applied and gained leverage in 2017, when he sold Oakwood Homes to Clayton Properties Group, a Berkshire Hath- away company, eliminating Oakwood's debt while remaining its CEO and chairman.
"I sold to a great organization that will allow this one to be multigenerational," he says. "If I had sold to another organization, I could have gotten more money, but our people would be in a place where they wouldn't have had a career path. If I'd sold to another public homebuilder, they'd turn it into what they do."
The sale has also enabled his 30-year-old company to retain its six core values—passion, humility, being hungry, being adaptable, put- ting people first and focusing on customers.
"It's really business as usual, but now it's on steroids," he says, citing the corporate support for Oakwood's community involvement and the forthcoming On2 affordable housing product in Green Valley Ranch. "We have affordable housing crisis in our current market," he says. "We have to shift the ways we do things to bring affordability to people and families."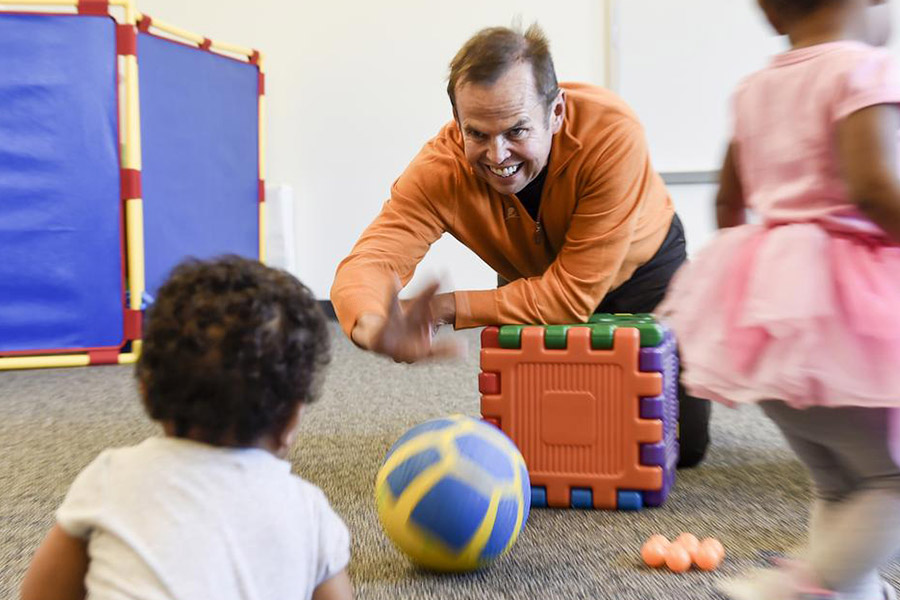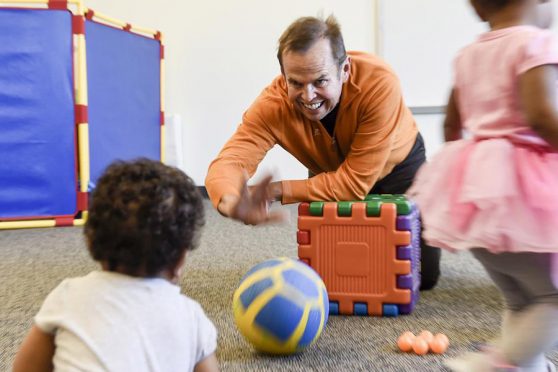 "GIVE 'TIL IT HURTS"
Hamill's Halftime involvement may have served as an epiphany for the Carmel Classic, but it only amplifies and focuses the generosity that his father, also a builder, instilled in him and that he has baked into the culture of OakwoodHomes.
In addition to the aforementioned charities and starting the BuildStrong Foundation and Colorado Homebuilding Academy, Hamill has served as a trustee at the University of Denver. He also vice-chaired the Metropolitan Football Stadium District during the construction of what is now Empower Field at Mile High.
The University of Denver 1999 Founders' Day gave him its Professional Achievement Award, and in 2007 he received the Boys and Girls Clubs Champion of Youth Award. Among his more recent honors: 2017 Bill Daniels Ethical Leader of the Year Award, 2018 St. Jude Hope Award and 2018 Hearthstone Builder Humanitarian Award. In addition, he and Oakwood have built and donated homes to benefit the Boys and Girls Club and St. Jude Children's Research Hospital.
"I've never known him not to be this way," says Kevin Laura, who started working for Hamill in 2007 and has become CEO of First Tee-GVR/CoBank Colorado Opens, president of Green Valley Ranch Golf Club and director of the Carmel Classic.
"It's inspiring and exhausting to work for someone as passionate as he is. For Pat, philanthropy is part of life, not just what you think about when you're doing your taxes. As he likes to say, 'Give 'til it hurts.'"
BuildStrong Education Foundation Executive Director Amy Schwartz remembers coming to work for Hamill's Foundation for Educational Excellence (BuildStrong's precursor) shortly before the 2008 recession. "He had to lay off 100 people, which was extremely hard for him, but he kept the foundation going," she says. "His commitment to education is that strong." Oakwood currently donates $1,000 per new-home sale to BuildStrong.
To those who question the sincerity of his motives, Schwartz kids that it's difficult to work for a philanthropist who's alive and doesn't always crave the spotlight. However, she says, Hamill's generosity is genuine and not always made for public consumption: "I know he's anonymously paid for funerals and given rides to students walking with their toolbelts from the bus stop to the Homebuilding Academy—and never let them know, 'I'm Pat Hamill.'"
"Pat's always had a huge heart. Now he's just focused it in a way that's not so broad," says 37-year-old Charlie Soule, a former University of Denver golfer who first met Hamill 18 years ago. "One of the things on Pat's Halftime plan 70 is having a smaller cohort of people around him, and I'm lucky to be one of them."
Now a real estate broker and aspiring developer, Soule is one of a dozen rising businesspeople that Hamill mentors in his YPO-like Learning and Growth Forum. "I think he sees a little something in each of us," he says. "Pat's always been loving and kind, but there was never enough time to create down- level effects. He's doing it now. He seems much happier. You can't fake that."
Nor can you fake the impact that Hamill's newfound happiness will have on the millions of people who'll benefit from the first of many fun October weekends at the Carmel Classic.
Jon Rizzi is CAG's founding editor
---
This article was also featured in the Fall 2021 Issue of Colorado AvidGolfer.
Colorado AvidGolfer is the state's leading resource for golf and the lifestyle that surrounds it, publishing eight issues annually and proudly delivering daily content via coloradoavidgolfer.com.