On the range with Paula Reto talking her practice mindset
By Ryan Gager
What does your typical practice session on the range look like? Did you know it's possible to over-value your range time? How you practice on the range isn't necessarily going to be indicative of how you play in your round. Take it from LPGA Tour winner Paula Reto, who won the 2022 CP Women's Open. Reto claims that her range game is her worst game, and she talks with GOLFTEC's Nick Clearwater about not taking too much stock in how you're hitting it on the range before your round in this edition of Fix My Fault. For more tips on how to attack shots better on the course, see the P.A.R. Approach.
Focus On Your Routine On The Range, Not Where Shots End Up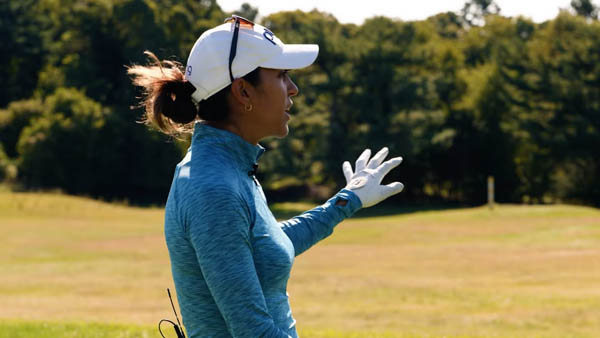 Paula says she really focuses on what she's doing with her swing, not paying attention to where the balls are going.
Paula tells the story of when she was in college at a tournament, and she shanked a few shots to start her range session. She decided that was enough, put the club in the bag, then went out and won the tournament that week. She says, "The range is just where you want to warm up, get the feel of the game, then go play."
Often, golfers will hit some bad shots on the range when warming up, then when they get to the first tee they have so much nervous anxiety and they already have the mindset that the round isn't going to go well.
When you get on the course, focus on the type of shot you are about to hit and go through your routine to help with your mental game.
Fixing A Slice With Paula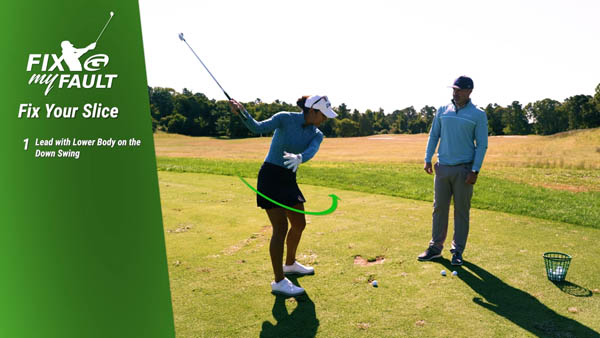 One thing Paula is working on is fixing her slice, something many golfers can relate to.
The first thing Paula does is leads with her lower body on the down swing. She doesn't want her hands and arms to get ahead of her body rotation.
The second way to think about this is to feel like you are keeping your back to the target a little bit longer to allow your hands to drop and pull the shaft down as you are turning.
Finally, dropping your hands into the correct position will increase the angle between your shoulders and your lead arm. Doing this will help you avoid "getting stuck" so you can make more consistent contact.
The next time you have an important golf game, tournament or member-guest, remember to focus on your routine and your swing on the range, not where shots are ending up. This mental approach will help you on the course when it's time to execute those winning shots. For help with this or any other part of your game, be sure to stop in to your 
local GOLFTEC
 today and set up a Swing Evaluation. A certified GOLFTEC Coach will analyze your swing and recommend a game plan custom built for you to help you play better golf and reach your goals.