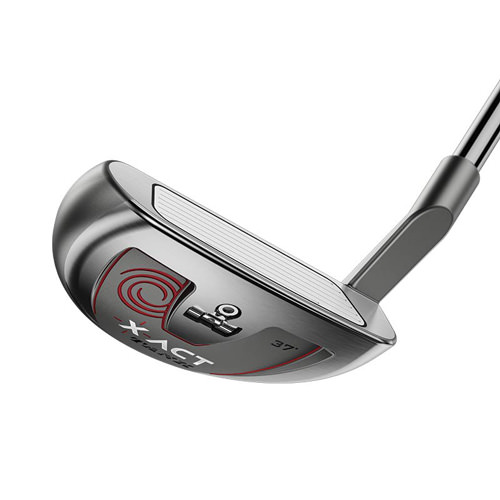 Search the internet for chipping clubs such as Odyssey's new X-Act Tank and you really don't find many – not made by the major club brands anyway. The issue, of course, is they're just too specialized, able to perform one basic shot. You might hit chip shots with a wedge, 8-iron, or even a hybrid, but those clubs are capable of doing so much more besides lofting the ball a couple of yards and running it up to the hole.
The chipper began life at the turn of the last century as the very shallow-faced jigger, otherwise known as a 'lofting cleek'. However, chipping wasn't necessarily what it was designed for. Ralph Livingston, a founding member of the Society of Hickory Golfers and the man perhaps most responsible for hickory golf's recent revival, said the jigger had a typical loft of 28/29 degrees and was meant for high approach shots, the ball carrying all the way to the flag. "It was intended to fit in between the Mid-iron and the Mashie on full shots, but was found by some to be very useful for chipping and pitching," he added.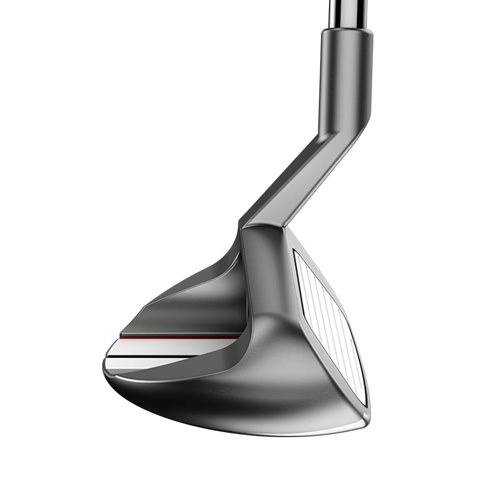 Many people therefore cut the shaft of their jigger because hitting full shots with a club that possessed so low a profile was too difficult.
Thus a new type of club was born. Better players were comfortable with the original jigger, able to use it for both full approach shots and short chips. The less skillful player, meanwhile, sought refuge with the cut-down jigger which made the basic chip shot a breeze.
The X-Act Tank Chipper is a thoroughly modern descendant of the shortened jigger. You probably won't find it in the professional or low-handicap amateur's bag, but it might be the answer to a lot of mid/high handicappers' prayers. Those that have trouble chipping with a 37-inch 8-iron with a lie angle of 62 degrees, might find it significantly easier with a 35-inch club whose lie angle is 70-degrees – a shorter and steeper club allowing you to stand closer to the ball giving you an increased sense of control.
The club uses Odyssey's Tank weighting philosophy – a 355g head and a heavy grip that acts as a counterbalance – to help ensure a smooth swing, and it possesses the Hi-Def Marxman Alignment System to help you align the head effectively. A polymer insert provides soft feel, and the wide, hybrid-like sole is designed to help you in a variety of lies from firm and tight to lush. An oversize, non-taper Superstroke grip helps eliminate excessive wrist-break.
Available in 37 and 46 degrees. Right-hand only.
$129.99
Info: odysseygolf.com
More Photos: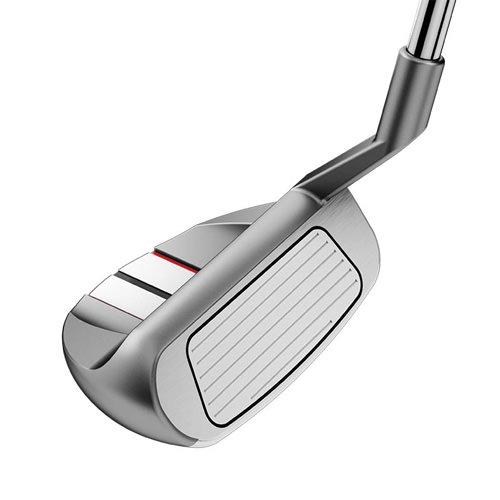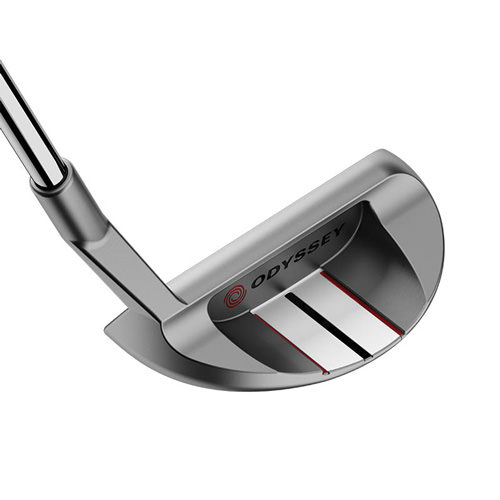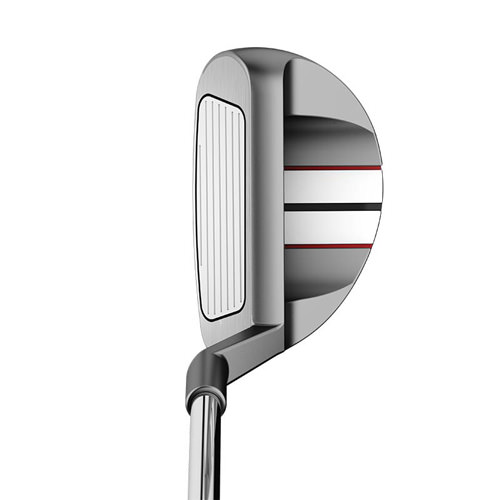 RELATED ARTICLES:
Chipping: Choosing the Right Club
Cleveland's New RTX-3 Wedges Could be a Game-Changer
Colorado AvidGolfer is the state's leading resource for golf and the lifestyle that surrounds it, publishing eight issues annually and proudly delivering daily content via coloradoavidgolfer.com. Follow us on Twitter, Facebook and Instagram.