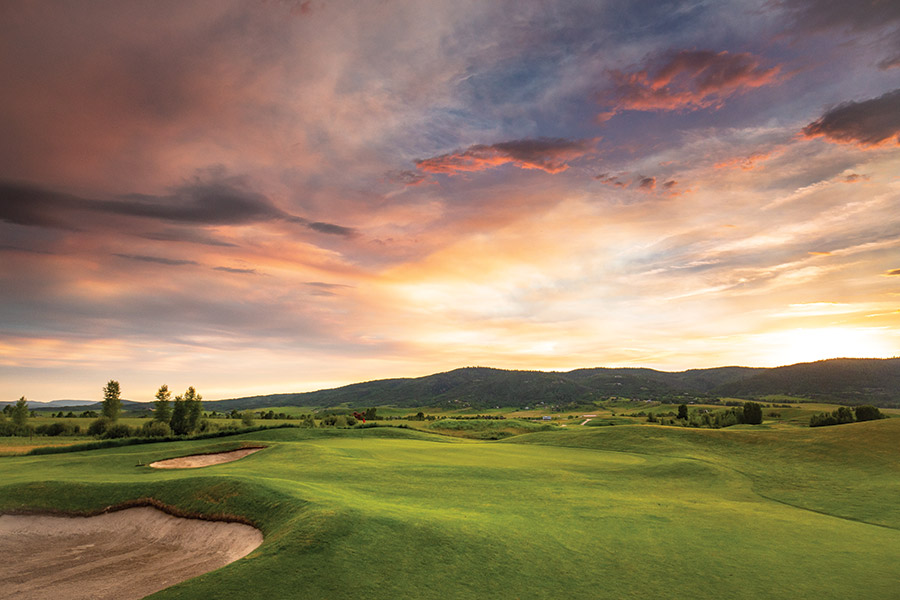 From TEE TO GREEN, Haymaker Golf Course is quintessentially Steamboat Springs—with a wee bit o' Scotland thrown in.
By Jon Rizzi
TRUE WEST
Steamboat Springs, aka Ski Town U.S.A., is the home of more Olympic athletes than any other American city.
But for all its champagne powder and the upscale trappings of its Mountain Village, Steamboat Springs remains an authentic Western town. Its rich cowboy heritage isn't confined to a museum; it coexists with the town's century-old skiing legacy and endures in the form of an annual summerlong rodeo, dozens of working ranches and a Main Street—Lincoln Avenue—wide enough to drive cattle down and cool enough to sport a western haberdashery, F.M. Light & Sons, that's been in the same family for 116 years.
TEE TOWN, U.S.A.
Steamboat's pride in authenticity also expresses itself in Haymaker Golf Course, regarded as one of Colorado's top municipal layouts. Although it only opened in 1997, the 7,308-yard Keith Foster design blends seamlessly into a lush, 233-acre valley five miles south of downtown. Nary a home lines the fairways—just the occasional stone wall and haybale in homage to the property's history as a rock quarry and hayfield.
A mountain course without the usual tee-high-green low eye candy, Haymaker sports few trees. Particularly on the outward nine, the course truly does suggest a traditional links—albeit one not hard by an ocean, but one surrounded by Mount Werner, Flat Tops Wilderness and Rabbit Ears Pass.
"That Scottish-style links is unique in the mountains," says Cody Hasten, the PGA Professional for the past four years. "You get those fun bounces, and each hole looks and plays differently from every tee box."
Hasten reports the course staff, headed by Superintendent Adam Sando, has "really focused a lot of time on the golf course over the last few years—to the point where the course conditions are the best they've been since I've been here. The greens are running faster and truer."
Water makes its first appearance after the turn, defining strategy on the par 4 10th and the 11th—a downhill, almost drivable par 4 with a peninsula green. The par-3 12th requires a full carry over an irrigation pond; your birdie putt to a front right pin placement could end up wet.
Between Haymaker's uphill signature 15th and declivitous 16th—both par 4s of identical yardages—comes a great view of Emerald Mountain, especially late in the day.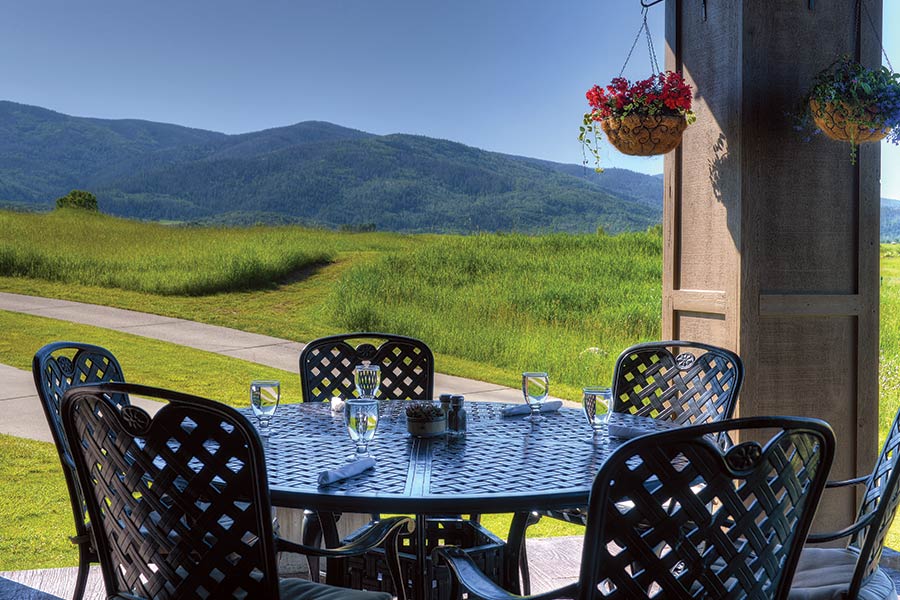 APRÈS-GOLF
Be sure to savor that same glorious sunset from the Haymaker Patio Grill, which mixes in some quinoa-based bowls among its delicious burgers, wraps, tacos and wings. Join the crowd that comes for the Friday night fish fry and Saturday night prime rib. Or just sit on the patio with a pint and take in the long shadows. Then head into the appealing, unpretentious and authentic town that proudly owns the course.