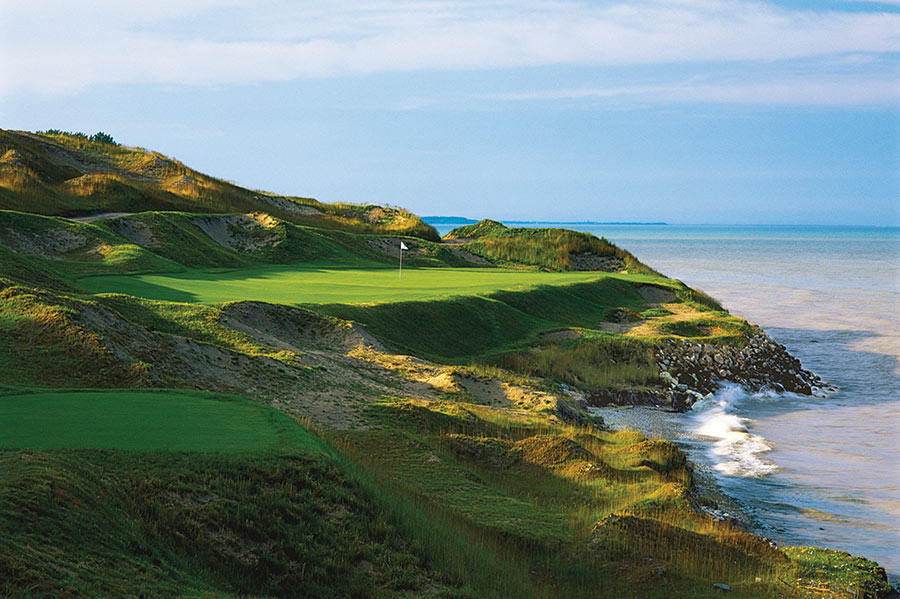 This September, the international spotlight shines on Kohler's Whistling Straits—a Ryder Cup venue you can actually play.
By Tom Mackin
QUICK RYDER CUP trivia question: Can you name the only coastal U.S. golf course open to the public to have hosted this biennial event? Kudos if you answered Kiawah Island in South Carolina, which earned that honor way back in 1991.
But the site of the infamous "War by the Shore" loses that solo status this year when the Straits Course at Whistling Straits, an hour north of Milwaukee in Wisconsin, welcomes teams from the U.S. and Europe for the 43rd Ryder Cup September 21-26. The coastal view will showcase a vastly different body of water this time—Lake Michigan rather than the Atlantic Ocean—but the potential for drama is equally high on a course that has previously hosted three PGA Championships.
Like Kiawah, Whistling Straits is a Pete Dye design. It opened in 1998 and its ubiquitous bunkers will certainly provide a challenge for teams led by Captains Steve Stricker and Padraig Harrington.
"It's seen as a very difficult golf course, but if you hit the ball well of the tee, it's really not that difficult," says Mike O'Reilly, the director of golf and operations manager at Whistling Straits. "If you're spraying it off the tee, then you're going to get yourself into some really goofy spots. You'll find your ball though. There's not a lot of places where you will lose your ball on the Straits. But the lies you will find yourself in can be quite challenging."
Take the fourth hole, for example. Wind can play a factor on this long par 4, where the landing area narrows down to 20 yards wide at one point. Get it just past that point however, and tee shots can roll downhill and leave as little as a 9-iron in to the green. Miss it though and the penalties are severe on both sides. "Depending on tee location, in past PGA championships we had players hitting 3-wood off the tee just to keep it on the wider part of the fairway," O'Reilly says.
The back nine is slightly easier, especially since the 11th, which usually plays as a par 5 of up to 645 yards, will instead play as par 4 of around 500 yards during the Ryder Cup (infrastructure logistics eliminated the possibility of playing it all the way from the tips). "The 13th and 14th are both shorter par 4s, so if Captain Stricker wanted to, he could set those up as drivable depending upon tee locations and wind direction," according to O'Reilly. "There could be good birdie opportunities regardless, but if those holes are set up as drivable, you could see some really exciting putts."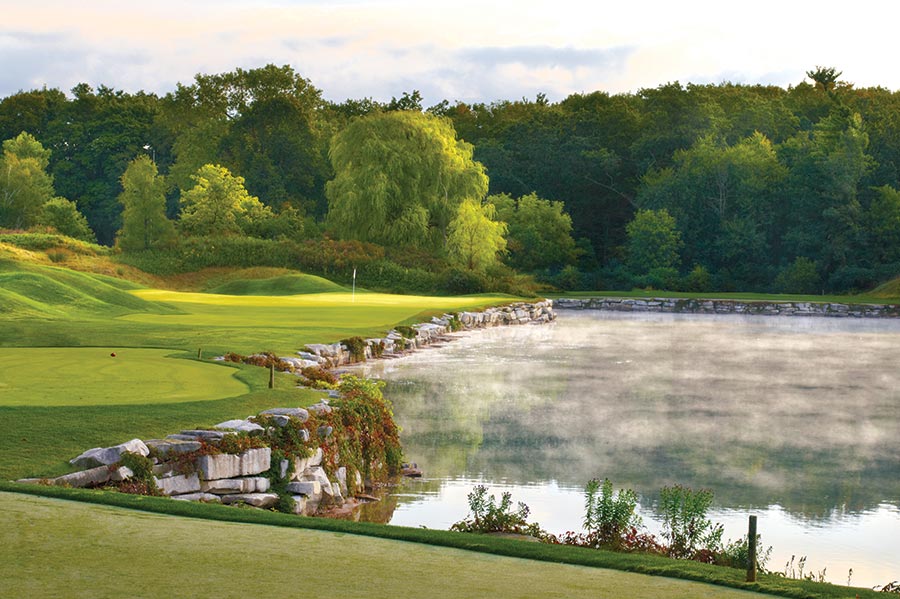 Let's hope all of the Ryder Cup matches advance to one of the final four holes. The 15th is a 515-yard par 4, 16 a tough par 5, and the dazzling par-3 17th can play up to 223 yards. "With bleachers and hospitality along that hole, it will make for a pretty epic scene," O'Reilly says. "The pin can be tucked on the left side where it's hanging out near Lake Michigan, or on the right-hand side behind a pot bunker. Then there's the 18th, a long par 4 where the second shot is very difficult. The green is very large but there are quadrants to it, so depending on the hole location, it can be tough to get it close."
While the weather could be a factor, September is really the best time to visit according to O'Reilly. "The courses have the entire season to grow in and are always in great shape," he shares. "If anything, we tend to get a bit of wind out of the north/northeast in mid– to late–September. But we can certainly have a 75-degree day as well, and you lose the humidity by then."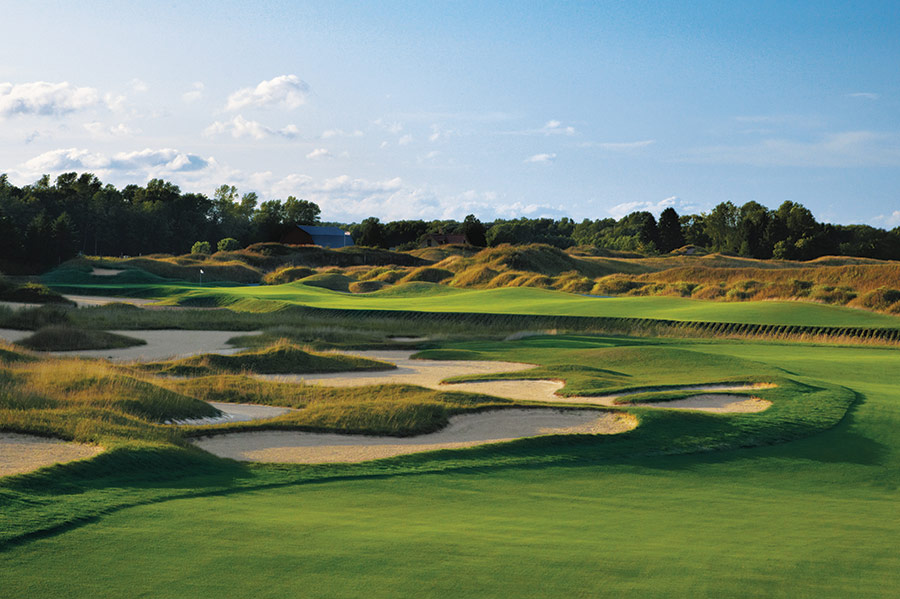 While the spotlight will shine on the Straits Course during the Ryder Cup, it's a trio of other layouts, plus a distinctive newcomer, that cements the resort's reputation as one of the country's top golf destinations.
The links-style Irish Course combines a relatively tame front nine with a back nine featuring elevation changes and more dramatic holes. "I think it's a slightly easier version of the Straits Course and missing the views of Lake Michigan," O'Reilly explains.
The resort's original courses—the River and Meadow Valleys at Blackwolf Run—offer more traditional experiences. Holes from both courses were used as part of a hybrid layout during both the 1998 and 2012 U.S. Women's Opens.
The latest chapter in the resort's golf history was unveiled this past June with the opening of The Baths of Blackwolf Run, a 10-hole, par-3 course located near the first tee of the Meadows Valleys course.
"One of the things Mr. Herb Kohler (the re- sort's founder) had in his mind from when he was a kid was spending time in the village here and swimming with his friends," O'Reilly says. "He wanted to create a place where people could en- joy golf and possibly take a dip (in one of four water hazards). We're not quite open for swimming yet, but some people have jumped in already."
The $75 green fee for the 10-hole course includes unlimited play. There's also a two-acre putting area with its own 18-hole course, plus an outdoor patio, food and beverages, and music —all creating the complete opposite vibe of a tension-filled Ryder Cup.
During the pandemic, Destination Kohler added two new self-catering cabins (joining two existing cabins) for 4-6 people each, Located just five minutes south of the Straits Course, both cabins come with fire pits, gourmet kitchens and wraparound porches. A new dining option— the Taverne at Woodlake—recently debuted just a one-minute stroll from The Inn at Woodlake, which itself has 138 rooms and multiple suites.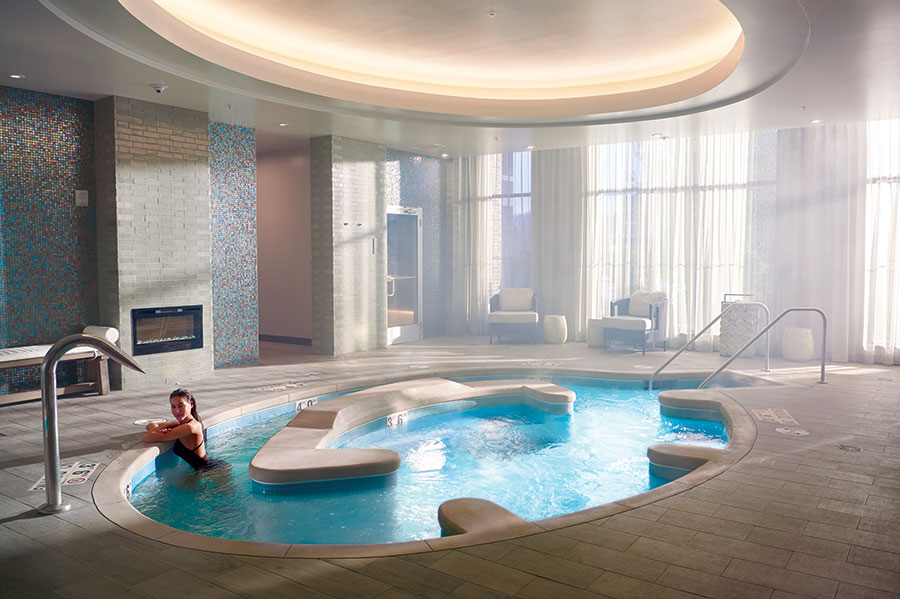 A two-minute drive away from The Inn is The American Club, which celebrates its 40th anniversary this year as a highly regarded resort hotel. Its sumptuous five-star accommodations blend Kohler history with a vast array of modern amenities, including the Kohler Waters Spa.
Like many golf resorts across the country, Whistling Straits has experienced a pandemic- induced boom in play. "Our advance bookings and tee sheets are busier than I've ever seen," reveals O'Reilly, who has worked at the resort since 1996. "That's extending into next year al- ready as well. I'm expecting 2022 to be similar to what we've experienced this year."
Arizona-based Tom Mackin writes often on travel for Colorado AvidGolfer. For more information on Kohler golf resorts visit destinationkohler.com.
Ryder Cup tickets have sold out, but can still be purchased via the Official Ryder Cup Ticket Exchange (rydercup.com/attend/tickets).
---
This article was also featured in the August/September 2021 Issue of Colorado AvidGolfer.
Colorado AvidGolfer is the state's leading resource for golf and the lifestyle that surrounds it, publishing eight issues annually and proudly delivering daily content via coloradoavidgolfer.com.